A qualified plumber in Lewisville, TX is the one to turn to whenever leaks on your faucet suddenly popped up, your bathroom is flooded or you need your sewer line cleaned. Unfortunately, not all plumbers can offer great solutions and meet your expectations. But lucky for you, the ones on our list can!
After some careful research and background checking, we have come up with a list of plumbers in Lewisville who can help you unclog any situation. Just watch out for their varying rates, specializations, and range of services to find out the best one for you.
So, without further ado, let's jump in!
1. RHD Primary Plumbing LLC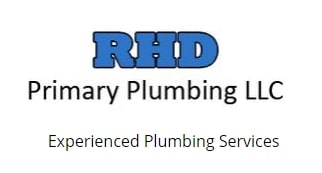 Best For
Residential Plumbing Repairs
Services Offered
Plumbing installs and repairs

Hydro-jetting

Video sewer inspections

Leaks and clogs

Water heater services

Slab leak referrals

Address
1501 Glencairn Ln., Lewisville, TX 75067
Contact Information
214-714-1041
Website
https://www.rhdprimaryplumbing.com/
RHD Primary Plumbing LLC is a family-owned and operated plumbing business known for its premier plumbing repairs. Hence, it's hardly surprising that the company is sought by a lot of homeowners in Lewisville, especially those who don't know a thing or two about plumbing fixtures. Reliable solutions and 100% customer satisfaction — these are just some of the great things that RHD Primary Plumbing LLC offers and the main reasons why customers keep coming back to them. If you think they can help you out, the quickest way to reach them is to call at 214-714-1041.
2. All Metroplex Plumbing

Best For
General Plumbing Work
Services Offered
Drain and sewer cabling

Residential plumbing services

Address
2038 Devin Ln, Lewisville, TX 75067, United States
Contact Information
214-717-9911
Website
https://allmetroplexplumbing.com/
All Metroplex Plumbing is your go-to company if you're especially keen on finding an honest, friendly, and professional plumber to work with. These three characteristics indeed best describe every member of their experienced team. They deeply care about your money and time, which is why they always work to provide the best customer service possible. They take time to evaluate the problem and make sure that you will only be provided with the services you need and thus eliminating the hassle of paying extra.
3. Imperial Plumbing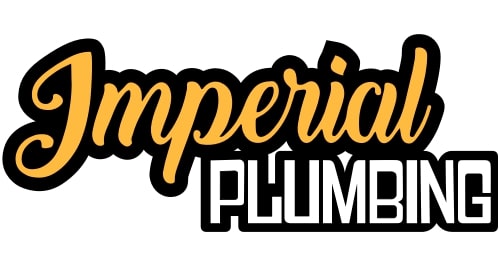 Best For
General Plumbing Work
Services Offered
Water heater replacement

Preventative maintenance check-ups

Plumbing remodels, repairs, and replacements

Natural gas leak repair

24-hour emergency service

Address
171 S Railroad Street

Suite 1

Lewisville, Texas 75057

Contact Information
972 837 7224
Website
https://www.imperialtx.com/
Imperial Plumbing, on the other hand, takes pride in its capability to conduct general plumbing work, from plumbing upgrades to replacements. They are also popular in the area because of their 24/7 emergency service and wide-ranging plumbing solutions. Aside from upgrades and replacements, they are well-equipped and experienced to take on complicated projects (plumbing remodels) or even simple jobs such as faucet repairs, toilet replacement, and maintenance check-ups.
4. Berkeys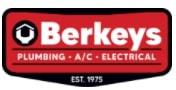 Best For
General Plumbing Work
Services Offered
24-hour emergency repair

Plumbing repair, service, and maintenance

HVAC and electrical services

Plumbing inspections

Repiping and drain cleaning

Hydro-jetting and sewer line service

Address
1070 South Kimball Ave #131

Southlake, TX, 76092

Contact Information
817-405-0740
Website
https://www.berkeys.com/lewisville-plumbing/
Berkeys is staffed with licensed and insured technicians who are well-versed when it comes to repairs, service, and maintenance of plumbing fixtures of any make or model. They're also committed to helping customers at any time of the day or night, which is why they offer 24-hour emergency repair service as well. Other great things they can do for you include sewer cleaning, water heater installation, slab leak detection, and more. As a new customer, you can also enjoy $50 off of your first appointment. Learn more about the offer at https://www.berkeys.com/lewisville-plumbing/.
5. Plumbing Dynamics

Best For
Emergency Plumbing Service
Services Offered
Residential and commercial plumbing

Water leak detection

Kitchen and bathroom remodeling

Water heater repair and maintenance

Hose bib repair

Address
2340 E. Trinity Mills Rd Suite 300

Carrollton, TX 75006

Contact Information
(214) 929 3431
Website
https://plumbingdynamicsdallas.com/service-areas/lewisville-tx/
When it comes to quick emergency response and dependable plumbing solutions, Plumbing Dynamics is among the names to keep in mind. The fact that the company claims to have the capacity to deal with commercial and residential needs at all levels makes them even more irresistible. If you think that's the only ace up their sleeves, you're wrong. Plumbing Dynamics has no service fee. Just call them when you need a helping hand and they can surely offer solutions that won't hurt your budget.
6. North Star Plumbing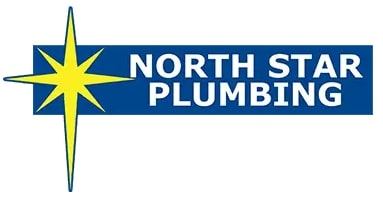 Best For
Plumbing Repairs
Services Offered
Water heater and water line repairs

Plumbing installs

Drain cleaning

Kitchen and bathroom plumbing

Leak location and repair

Sewer line video inspection

Address
P.O. Box 2223

McKinney, TX 75070

Contact Information
972-441-4331
Website
https://www.northstarplumbing.net/
Meanwhile, North Star Plumbing is big on securing their clients' safety and peace of mind, which is why the company only hires and deploys plumbing technicians who have passed drug screenings and background checks. They also undergo a series of training programs to expand their capacity to provide top-tier customer service and handle all plumbing jobs. For more information about North Star Plumbing and how they work, visit their website at https://www.northstarplumbing.net/.