Some things are best left to the experts and plumbing tasks are among those because issues are likely to get worse when not done well. To help you avoid further problems, we have compiled this list of the best plumbers in Kuala Lumpur to unclog any situation.
Note: Due to the current pandemic outbreak, we've noted the relevant service changes for some of the shops listed below. Where applicable, we've noted the policy or service changes.
1.  AAA Fix-It
BEST FOR
Installation, repair, and replacement
SERVICES/SCOPE
Air Condition Service, Electrical Work, Painting Service, Plumbing Service, Home Improvement, Appliance Installations, Security Services, Commercial Services,
PRICING
Get a free quote
WEBSITE
https://www.aaa.my/
ADDRESS
No. 2, Second Floor

Jalan Haji Salleh

51100 Kuala Lumpur

CONTACT
+60 3-4045-5090 |

[email protected]

PAYMENT
Online payment via credit card, check
AAA Fix-It is an all-around handyman services provider. As such, they offer plumbing services as well and are adept at installation, repair, and replacement of pipes, sewers and drains, and anything that needs attention in that regard. Though their prices are not listed online, you can get a free quote by sending your contact and service details online, by phone, or email. With them, you can count on having your requested services delivered on time because they always turn up.
2.  Fast, Reliable & Affordable Plumbing Services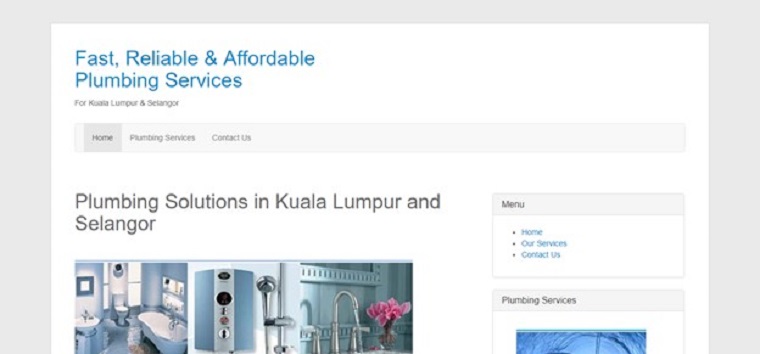 | | |
| --- | --- |
| BEST FOR | Fast, reliable, and affordable plumbing solutions |
| SERVICES/SCOPE | Toilet Solutions, Shower Problems, Faulty Bathtub, Kitchen Problems, Sewers & Drains, Septic Tank |
| PRICING | Call for a quote |
| WEBSITE | http://www.plumber-kl.com/ |
| ADDRESS | |
| CONTACT | +60 19-206-3872 |
| PAYMENT | Cash or check |
Fast, Reliable & Affordable Plumbing Services is a firm that services Kuala Lumpur and Selangor. With a straightforward name, it is easy to know that it is you can expect from them. They guarantee your satisfaction in all service, regardless of their scope or complexity. What's more, they do both residential and commercial spaces so if you encounter them at your office, you can ask them to help you in your home too or vice versa.
3.  Express Plumber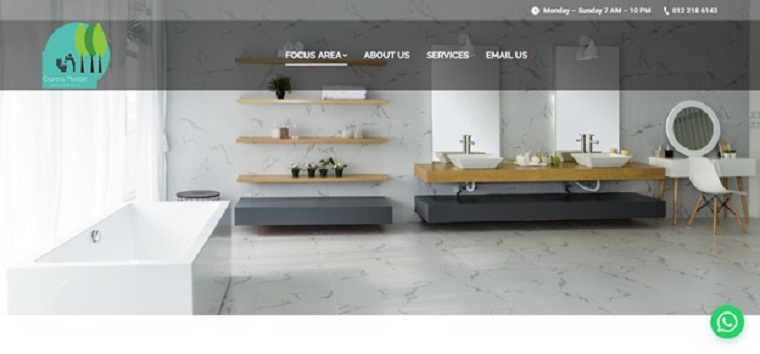 BEST FOR
Short turnaround time, flexible scheduling, efficient communications
SERVICES/SCOPE
Item Replacement, Add-ons, Inspections, Clogging Solutions
PRICING
Get a quote by phone or online
WEBSITE
https://expressplumbermalaysia.com/plumber-in-kl/
ADDRESS
Kelana Jaya, Petaling Jaya

Selangor

CONTACT
+60 12-218-6143
PAYMENT
Cash or check
Express Plumber is a plumbing services provider that relies on Whatsapp for efficient communications. Because of that, you can easily arrange your requested services with them. They are even flexible, in that they go to your premises at your convenience. And when the time for delivering the service comes, they do so within a short turnaround time. Moreover, their motto is "Fix it right, fix it quick, the first time, all the time!" They do their best to adhere to that, hence you encounter no problems after their servicing.
4.  Loh Wei Plumbing Renovation Co.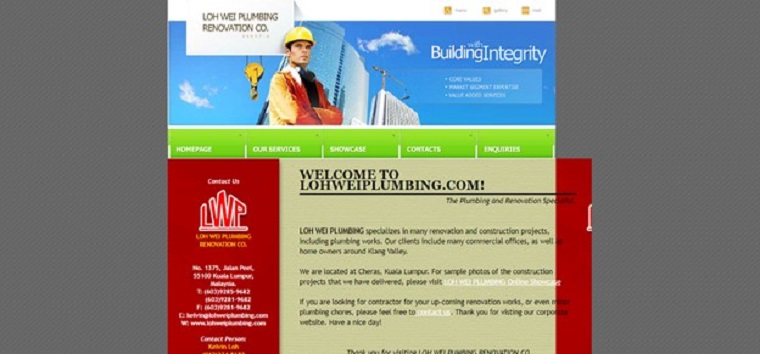 BEST FOR
Renovation and construction, minor and major plumbing chores
SERVICES/SCOPE
Fountains, Piping Works, Renovation Works, Plumbing, Toilet Blockage, Handyman Services
PRICING
Request custom pricing
WEBSITE
http://www.lohweiplumbing.com/
ADDRESS
No. 1375, Jalan Peel,

55100 Kuala Lumpur

CONTACT
+60 12-334-5682 | +60 19-334-5682 |

[email protected]

PAYMENT
Cash, check, or bank transfer
Loh Wei Plumbing & Renovation Co. is a contractor that specializes in renovation and construction services. Beside that, they can help clients with their minor and major plumbing chores like setting up fountains and piping works and fixing toilet blockages. Because of this, you can count on them to be really adept at their job. This is something that you can see for yourself by looking through the gallery of previous works.
5.  Hong Seng Plumbing & Roofing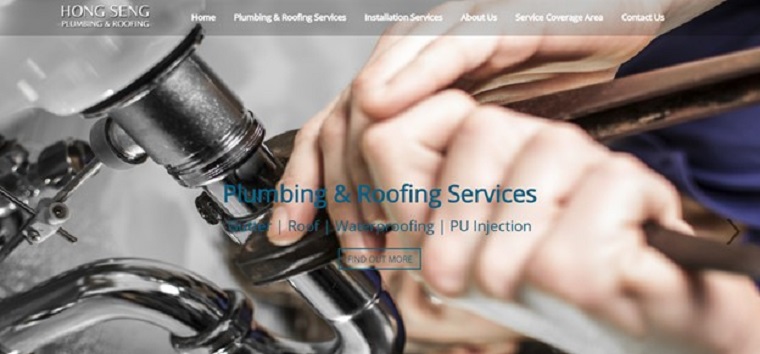 BEST FOR
Plumbing and roofing specialization, top-quality equipment and supplies
SERVICES/SCOPE
Gutter, Roof, Waterproofing, PU Injection,
PRICING
Request a quote online or by phone
WEBSITE
http://hsplumbing2u.com/
ADDRESS
CONTACT
+60 16-444-8844 | +60 12-307-9001 | +60 12-308-1011 |

[email protected]

PAYMENT
Cash, check, or bank transfer
Hong Seng Plumbing & Roofing is a firm that offers comprehensive plumbing services. When they do their tasks, they utilize only the best equipment available. Plus, they utilize the most effective supplies to ensure that whatever needs fixing is repaired for good and that you do not encounter further problems for a long time. But this company goes beyond indoor and outdoor plumbing—they also provide further outdoor services like gutter and roof cleaning so that there are no loose ends when it comes to liquid flows.
6.  Repairsifu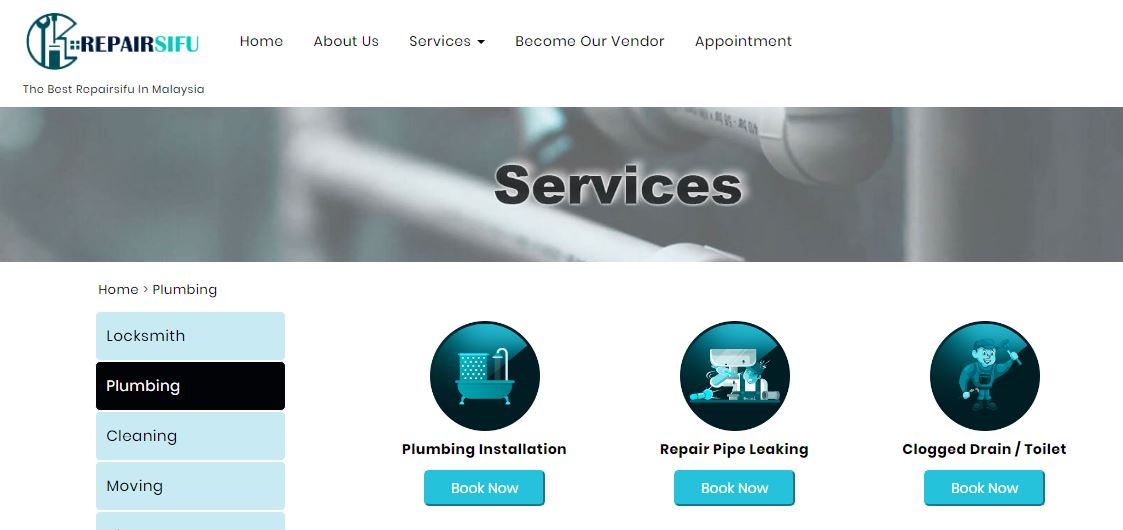 BEST FOR
24/7 Call out plumbers
SERVICES/SCOPE
Plumbing installation, repair pipe leaking, clogged drain/toilets
PRICING
Contact for pricing
WEBSITE
https://my.repairsifu.com/plumbing-services/
ADDRESS
Level 16, Menara Phileo 189, Jalan Tun Razak,
50400 Kuala Lumpur,
Wilayah Persekutuan Kuala Lumpur,
Malaysia.
CONTACT
+6011 5973 3938
PAYMENT
Cash, check, or bank transfer
Repairsifu is offering 24/7 plumbing services anytime in Malaysia. Their ever-ready 24-7 plumbing repair service experts can provide alternative solutions to the issues generated from clogged drain and toilet, bathroom and toilet repair, water heater installation as well as leaking pipes.
7.
LifeWork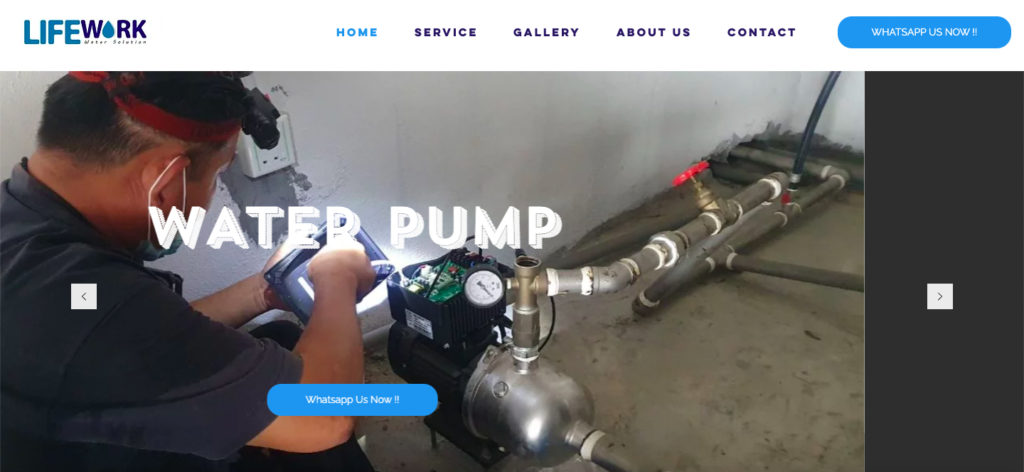 BEST FOR
Water solutions
SERVICES/SCOPE
Water pump, water heating, plumbing
PRICING
Contact for pricing
WEBSITE
https://www.lifeworkmy.com/
ADDRESS
Contact for more information
CONTACT
012-2652324 |

[email protected]

PAYMENT
Contact for more information
LifeWork is an expert when it comes to providing water solutions to households and businesses, and they do so in a professional and responsible manner. Whether you need help with plumbing, water pump or water heating, they can surely help you. We like that they service many areas, so it's easy to call them for assistance from wherever you are. Moreover, we like their fast response. We typically get an answer from them within 2 hours. They also offer their services with reasonable prices, which we think many would like. We also find their work to be excellent. Their experience shows in the quality of the work they do.
8.
Mizu Solutions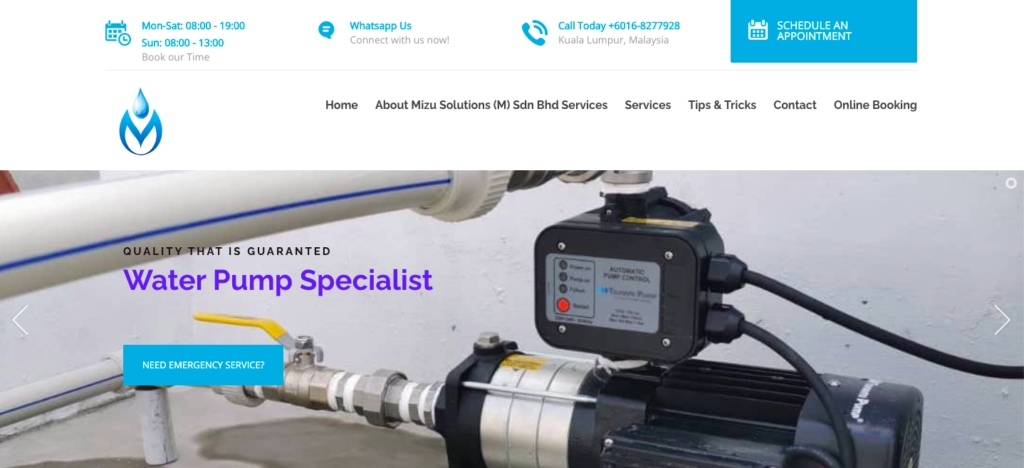 BEST FOR
Water pump
SERVICES/SCOPE
Water tank & pump, general plumbing, drainage and sewerage system, bathroom system, kitchen system
PRICING
Contact for pricing
WEBSITE
https://www.mizucare.my/
ADDRESS
Kuala Lumpur, Malaysia
CONTACT
+6016-8277928 | Whatsapp: +6016-8277928 |

[email protected]

PAYMENT
Contact for more information
Mizu Solutions has over 20 years of experience in providing plumbing services in the Kuala Lumpur and Selangor areas. With the rang of services they offer, we think that they're the perfect one-stop shop for all your plumbing needs. They can handle general plumbing issues like pipe blockages and water leak detection, install systems and also specialise in water pumps. We like them for the quality of their services. Not only are they efficient, but they have excellent workmanship and professionalism. We think that you won't go wrong with them if you decide to try them out.
These are highly regarded companies whose previous customers are satisfied. If you need more references or assurances, you can speak with these firms before committing.