Once in a while, your sense of comfort and peace at home could be disrupted with a simple leak in the pipe or clogged drainage which is why you need to keep an eye on your house maintenance.  This, of course, includes your plumbing system to make sure that your pipes, drains, and faucets are always in good condition.  If not, you may wake up one day with your bed submerged in water just because your bathroom faucet was broken and your drain failed to function.  In times like this, you need to have a list of experts to assist you in your plumbing issues.  Gold Coast is known for its long sandy beaches and surfing spots.  It's also home to popular theme parks like Dreamworld, Wet 'n' Wild and Sea World.  It won't be a surprise to know there are many plumbing services providers in Gold Coast.  Here's a handy list of some plumbers you may need.
1.      Jetset Plumbing
| | |
| --- | --- |
| Best For: | Blocked drains, leak detection, hot water systems, taps, toilets, kitchen, and bathrooms |
| Services Offered: | Blocked drains and toilets, CCTV drain camera, High  pressure water jetting inspection, hot water heater repairs, hot water heater installation, pre-purchase plumbing, water efficiency certificates, broken or leaking taps, and toilet plumbing |
| Address: | 107/137 Laver Drive, Robina, QLD 4226 |
| Website: | https://www.jetsetplumbing.com.au |
| Contact Info: | 443 996 |
A team driven by excellence, Jet Set Plumbing provides its customers with an unrivaled customer service performance. Staff and technicians are trained to focus on customer service to give then a highly satisfactory experience they won't be able to forget. To ensure the finest delivery of services, plumbing technicians are kept up to date with the latest news and products in the industry. Call 443 996 now!
2.  Up A Creek Plumbing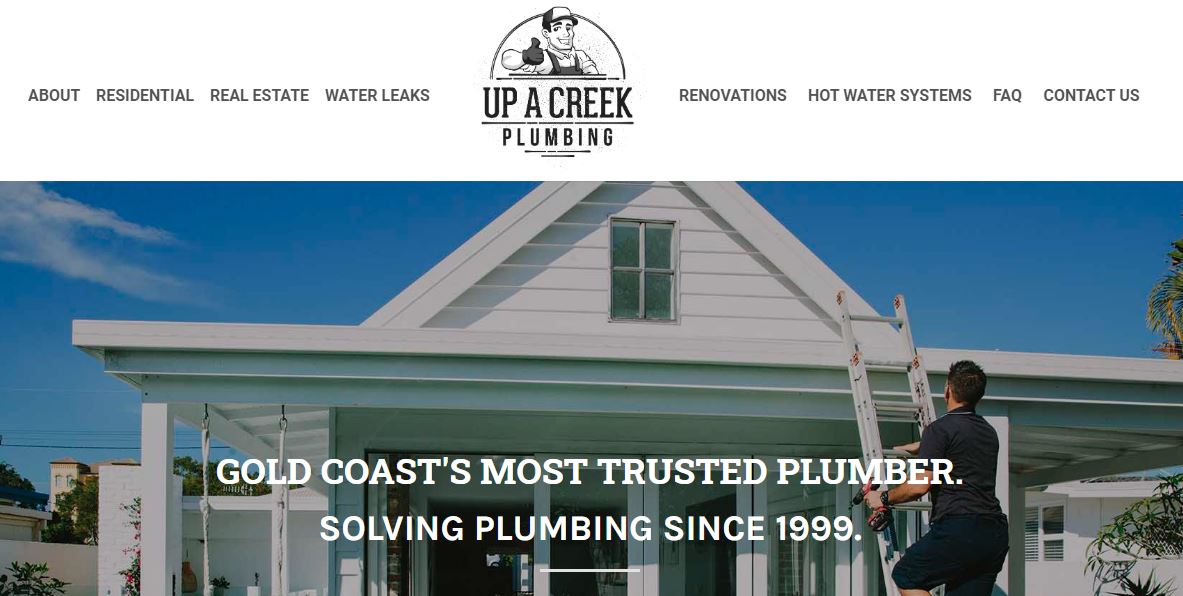 Best For:
24/7 Emergency Service.
Fast Hot Water System Repairs & Replacements.
Cost-Effective Repairs of Toilets, Leaking Taps & Showers.
Fuss Free Specialised Leak Detection & Pipe Repairs.
Expert Drain Clearing & CCTV Camera Work.
Stress-Free Kitchen & Bathroom Renovations
Services Offered:
Residential and real estate plumbing services, water leaks, renovations, hot water systems
Address:
PO Box 68 Tugun, QLD 4224
Website:
https://upacreekplumbing.com.au/
Contact Info:
[email protected] | 07 55 347 873
Up A Creek Plumbing is a locally-owned family business, best known for our quick response, honest pricing, old-fashioned customer service and ridiculously good-looking team. With more than 20 years experience, they're licensed and registered with the Queensland Building & Construction Commission and their wide range of plumbing services to the Gold & Tweed Coasts is 100% guaranteed.
3.   Gold Coast Plumbing Company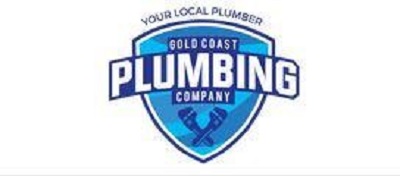 | | |
| --- | --- |
| Best For: | Leaking toilet, blocked toilet, busts pipe, and water leaks |
| Services Offered: | Blocked drains, emergency plumbers, hot  water systems installation and  replacement, commercial plumbing, bathroom renovation, toilet repairs, and replacement, blocked toiler, leaking taps fixed,burst pipe and water leaks and water tank installation |
| Address: | Nerang, Gold Coast, QLD 4211 |
| Website: | https://www.goldcoastplumbingcompany.com.au |
| Contact Info: | 1300 390 361 |
Gold Coast Plumbing Company offers a unique upfront pricing, no call-out fee, and $50 saving during regular business hours along with lifetime workmanship guarantee.  The company's technicians are patient and professionally carry out tasks fuss-free, efficiently, and mess-free.
4.     Aizer Group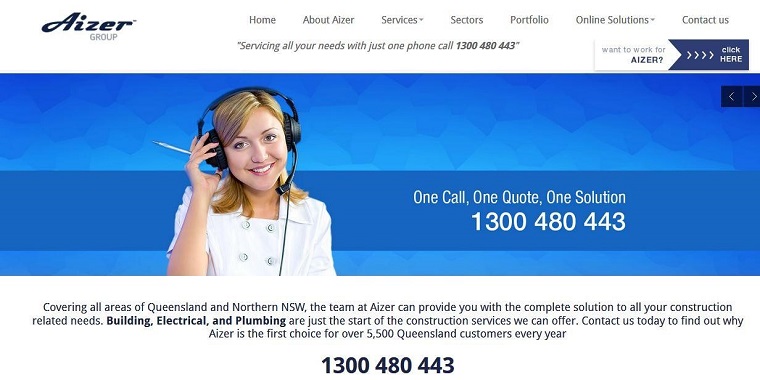 | | |
| --- | --- |
| Best For: | General plumbing services |
| Services Offered: | Drain cleaning, leak detection, backflow testing, root foaming, CCTV inspections, thermology inspection, and hydro excavation |
| Address: | Burleigh BC Queensland, 4220, Australia |
| Website: | www.aizer.com.au |
| Contact Info: | 1300 480 443 |
Aizer Group is a conglomeration of a number of companies in the building and construction company which allows it to offer multiple specialist trades including plumbing services in a one-call, one-quote offer for facilities and commercial property management industries.
5.   ASAP Drains
| | |
| --- | --- |
| Best For: | Blocked drain plumbing, high pressure jetting, and  CCTV drain inspections |
| Services Offered: | Drain cleaning, drain inspection, drain jetting, CCTV  Drain survey, drain location, home buyers drain survey and general plumbing |
| Address: | Nerang, QLD, Australia |
| Website: | 1300-714-552 |
| Contact Info: | https://asapdrains.com.au |
ASAP Drains Gold Plumbers, a fully licensed, insured, and equipped plumbing service provider offers prompt and same-day drainage solutions for all pipes issues.  Taking advantage of its hydro-jetting high-pressure drain clearing machines, drains blocked from any obstructions will no longer be a problem.  Drain inspection is a preventive measure against possible future blockages.  With its well-trained specialists, you can be assured of prompt assistance along with an honest upfront pricing structure.
6.    Oceanside Services

| | |
| --- | --- |
| Best For: | Plumbing, gas fitting, and roofing |
| Services Offered: | Leaking tap repairs, burst pipes, leak detection, blocked drains, toilet repairs, hot water, roofing, gas fitting, backflow prevention, emergency, filters,water sewer and stormwater |
| Address: | 107/137 Laver Drive, Robina, QLD  4226 |
| Website: | https://www.oceansideservices.com.au |
| Contact Info: | 1300 998 257 |
Oceanside Services takes pride in their 1 hour-emergency response any time of the day.  They have over 20 years of experience in South East Queensland and Northern NSW with a team of friendly technicians fully qualified and well trained to perform plumbing or electrical tasks, hassle-free!  They also clean their own mess leaving behind fully satisfied customers.