Plumbers are the ones you should call whenever you're dealing with pipe system issues. Taking these matters into your own hands could only make things worse, to say the least.
That's some bad news but we are here to brighten up the day. Thanks to the power of the Internet and several cups of coffee, we found the 6 best Bellevue plumbing experts today.
Now, you don't have to worry about getting substandard service or wasting money; here are the top experts ready to help you at any time of the day:
1.     Fischer Plumbing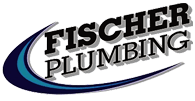 Best For
Professional Plumbing Services
Services Offered
Commercial and residential repiping

Drain cleaning and sewer line repair

Emergency plumbing

Leak detection

Remodeling and heating services

Address
14320 NE 21st St, Bellevue, WA 98007
Contact Information
(425) 786-2316
Website
https://fischerplumbing.com/bellevue-wa/
Fischer Plumbing is a name to remember for premier quality plumbing services from friendly professionals. Need a plumbing emergency service? Fret not as the team at Fischer Plumbing will always help you with a smile at any time of the day or night. Aside from getting the work done ASAP, they are known for using the best tools and materials to ensure that all of your problems will be fixed in no time at all — that's excellent customer service at its finest.
2.     Green House Plumbing and Heating

Best For
Clean and Quality Plumbing Services
Services Offered
Furnace and water heater services

Sewer and water lines

Heat pump services

Drain cleaning and hydro jetting

Clogged toilets and sump pump services

Address
13330 SE 30th ST

Bellevue, WA 98005

Contact Information
425-999-9417
Website
https://greenhouseplumbing.com/
At Green House Plumbing and Heating, you can enjoy clean, prompt, and professional plumbing services. But that's not that only thing you'll get; the company also offers free on-site estimates, custom solutions, and fast turnarounds. In a nutshell, you can have all your plumbing issues fixed without spending more than you can afford! If you find that fascinating, wait till you learn about all the things that Green House Plumbing and Heating can do. Visit their website, https://greenhouseplumbing.com/, to know more.
3.     Joe's Plumbing & Heating

Best For
Complete Plumbing Services
Services Offered
Drain cleaning

High-pressure hydro jetting

Camera and video inspections for sewer lines

Garbage disposals

Main sewer line replacements

Kitchen drain services

Water heater services

Address
188 106th Ave NE #600, Bellevue, WA 98004
Contact Information
(425) 382-4303
Website
https://joesplumbingco.com/
Do you know the best way to make sure that your plumbing issues won't re-appear again? Hire a licensed and experienced plumbing company — that's Joe's Plumbing & Heating. This company has been providing courteous and top-of-the-line plumbing services in Bellevue since 1995. From hydro jetting, drain cleaning, sewer line replacements to video inspections, they can do it all following the industry standards and without any surprise or hidden charges. Learn more about the company by heading over to their website at https://joesplumbingco.com/.
4.     Premier Plumbing and Mechanical

Best For
Affordable Plumbing Services
Services Offered
Water heater installation and repair

Pipe repairs

Kitchen plumbing

Address
5400 Carillon Point #1a, Kirkland, WA 98033
Contact Information
425-298-7179
Website
https://www.premierplumbingofwa.com/
Premium Plumbing and Mechanical promises a hassle-free experience once you hire them for your plumbing needs. To keep every customer satisfied, the company and its team of expert plumbers aim to provide the best customer service at fair prices, all the time. Some of the things they can help you with include, but are not limited to, water heater installation/repair, kitchen plumbing, and pipe repairs.
5.     Rudy's Plumbing

Best For
Septic and Sewer Drains Services
Services Offered
Plumbing service and repair

Remodeling and new construction

Tankless water heater service

Address
13547 SE 27th Pl. Ste 4A, Bellevue, WA, 98005
Contact Information
(425) 643-6900; (206) 232-8500
Website
http://rudysplumbinginc.com/
Rudy's Plumbing might just be the Bellevue plumber you're looking for if you need expert help when it comes to septic and sewer drain problems. This plumber has been in the business for more than 35 years, serving both commercial and residential clients. Their affordable rates and industry reputation ensure that you will be getting nothing but exceptional service and complete peace of mind.
6.     Walt's Plumbing

Best For
Rooter and Drain Services
Services Offered
Same-day plumbing service

Leak repairs

24-hour plumbing service

Sewer and drain cleaning

Water heater installation and repair

Kitchen sink repairs

Emergency plumbing

Address
4327 150th Ave SE, Bellevue, WA 98006
Contact Information
425-747-5363
Website
https://www.waltsplumbing.com/
Finally, we have Walt's Plumbing here who is a well-known emergency plumber and legitimate expert in rooter and drain services. Starting at $98, you can have your kitchen sinks, bath sinks, bathtubs, and laundry drains fixed by professionals. If the plumbing issue needs immediate attention, trust that Walt's Plumbing team will arrive at your doorstep as quickly as possible. No need to wait long because they're ready to help 24/7.