There's magic in well-designed and decorated spaces.  It bursts with life that one can't help but enjoy being in it.
Whether you want a classic, reimagined, or whimsical interior, a professional interior designer can be your greatest ally.  There's just one thing you have to consider at this point: Which among the vast selection of Dubai interior designers should you choose?
Worry not. You're will no longer perform the arduous task of searching for them. We've done that just for you.
Lo and behold! Here's the list of six premier interior designers based in Dubai.
Let's go and meet them one by one.
1. Ions Design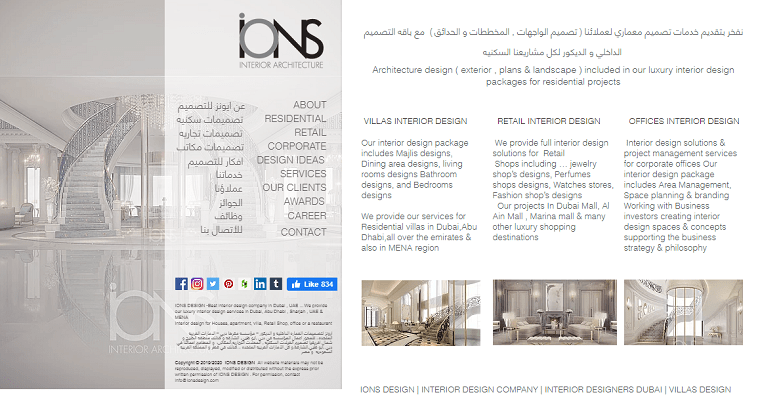 BEST FOR
Residential, retail, and commercial interior design services
SERVICES
Full Interior Architecture solutions

Space planning and furniture layouts

Conceptual Perspectives

3D rendering

Full architectural detailed drawings

Full MEP detailed drawings

Materials selection and sourcing

Furniture selection and sourcing

BOQ listing

Project management

Branding

ADDRESS
Office: International Business Tower, Al Amal St., Business Bay, Dubai, Office 806,

Mailing: P.O. Box 74642 Dubai, UAE

CONTACT
[email protected]

Phone: +971-4-454-2675

Fax: +971-4-454-2674

Whatsapp: +971-50-814-4915

WEBSITE
https://www.ionsdesign.com/
Ions Design is one of the top-notch interior design companies in the UAE.  Its name means a molecule or an atom charged with extra electrons—this is where the company's architecture came from.  Ion design provides luxury interior design services in Dubai, Abu Dhabi, Sharjah, and surrounding areas.  Using the client's preference and ideas as the basis for their creation, Ion's creative team brings forth harmonious design concepts and cohesive output.
2. reDecor.me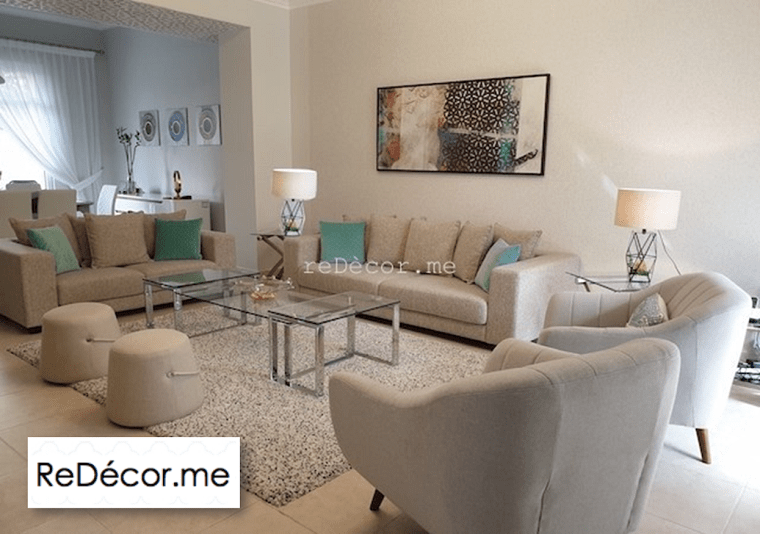 BEST FOR
Residential and commercial interior design services
SERVICES
Color consulting

Space planning

Project management

Remodeling

Turnkey/ Fit-outs

House plans

Decluttering

Custom furniture

Downsizing

ADDRESS
Dubai Freezone, Dubai 00000, UAE
CONTACT
Whatsapp: +971-5091-10097
WEBSITE
http://www.redecor.me/
The reDecor.me team is a group of talented individuals with an eye for detail.  Their goal is to convert houses into cozy homes using a practical approach to planning and organizing.  They deliver "personal style" that best suits the space and the client's taste.
3. MuSe Interior Design LLC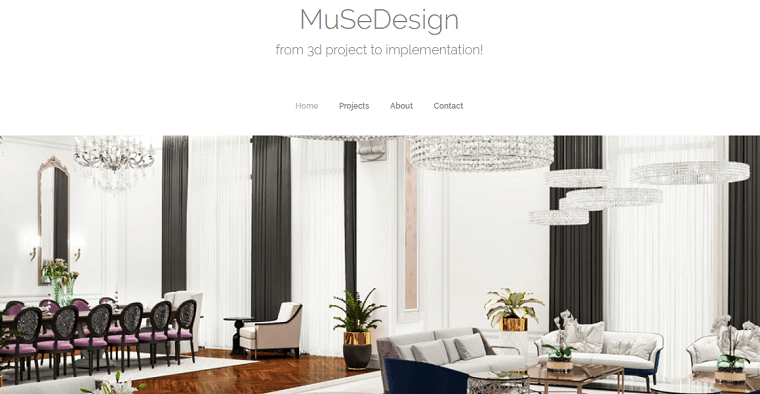 BEST FOR
Residential and commercial interior design services
SERVICES
3D design and tours

Finishing works

Furniture and Curtains

Landscaping

Virtual staging

Feng shui design

Color consultation

Project management

Sustainable and universal design

Energy-efficient homes

ADDRESS
UAE, Dubai, Business Bay, Tamani Arts Offices
CONTACT
Phone: +971-5-535-73290

Email: [email protected]

WEBSITE
https://musedesigndubai.houzz.com/
MuSe Interior Design LLC provides phenomenal jobs by delivering stunningly beautiful interior design services for both the residential and commercial sectors in Dubai.  Its highly-skilled and experienced European team provides professional, accurate, and prompt fittings.  With them working with you, your stress is significantly reduced because each project is embraced with passion, urgency, and genuine care.
4. Al Arif Décor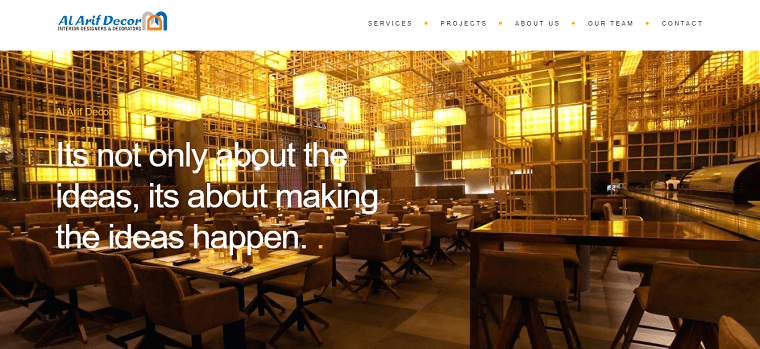 BEST FOR
Residential, commercial, corporate, and hospitality interior design services
SERVICES
Concept and interior design

Interior fitout

Project management

ADDRESS
Warehouse No. 7, Street # 6b Behind Gold & Diamond Park Al Quoze 3, Dubai, UAE
CONTACT
Phone: +971-4-3475730

Email: [email protected]

WEBSITE
http://www.alarif.org/
Al Arif Décor is a Dubai-based premier interior fit-out and soft furnishing company with two decades of remarkable services in UAE.  It has been proudly serving Dubai residents and businesses since 1995.  Al Arif Décor doesn't merely satisfy clients by delivering world-class designs.  The company works hand-in-hand with reputed international manufacturers who produce high-quality and durable products.  These details contribute to the overall quality of the desired outcome.
5. Massa Interior Design & Architecture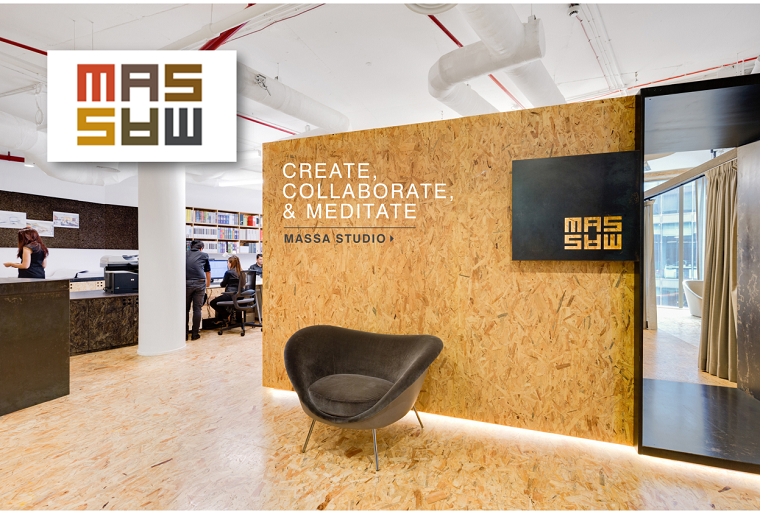 BEST FOR
Interior design and architectural services
SERVICES
Architecture

Interior architecture,

Interior design

Healthcare design

Corporate design

Hospitality Design

ADDRESS
Office: Dubai Design District – D3, Ras Al Khor Road, Building 5, Office A302, 333252, Dubai, UAE

Mailing: P.O. Box 333252, Dubai, UAE

CONTACT
Phone: +971-4-456-7822

Fax: +971-4-456-7560

Email: [email protected]

WEBSITE
https://massa.us.com/
Massa is an interior design and architecture firm that is committed to generating captivating interaction between people and their respective engagement.  It sets the benchmark for design excellence and spatial troubleshooting in corporate, hospitality, and health care facilities.
With Massa's firm dedication to sustainability, it makes a positive impact on the internal and external environments for the health and well-being of people and the planet.
6. Etcetera Living LLC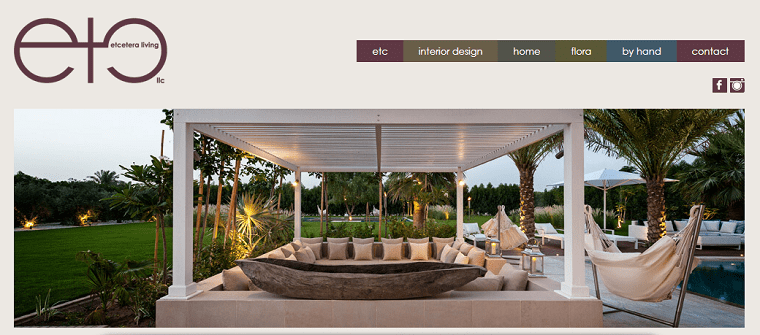 BEST FOR
High-end residential interior design
SERVICES
Interior design and décor

Flora

Furniture and accessory sourcing

Soft furnishing

Upholstery

ADDRESS
Office: Al Barari Corporate Office, Wadi Al Safa 3, Dubai, UAE

Mailing: P.O. Box 75307, Dubai, UAE

CONTACT
Phone: +971-4-344-8868

Fax: +971-4-344-6884

Email: [email protected]

WEBSITE
http://www.etceteraliving.com/
Established since 2003, Etcetera Living LLC has grown along with Dubai.  Its hands-on approach to every client who walks through its door makes it a favorite among residents and Dubai-based clients.  The creative team of Etcetera prides themselves on converting empty spaces into warm, welcoming homes.  They utilize the space to create functional, stunning areas which every client will be happy to call their own.