We always go the extra mile for our homes. We make sure that it's safe, convenient, and aesthetically pleasing to the eyes.
After all, homes should be our little piece of paradise here on earth.
Whether it's a studio apartment, a three-bedroom bungalow, or a mansion, you can always create a home that suits your preference. The assistance of a professional interior designer can make a huge difference.
Ready to pick one? Let's go over our list of six most in-demand interior design companies in Bangalore.
1. Carafina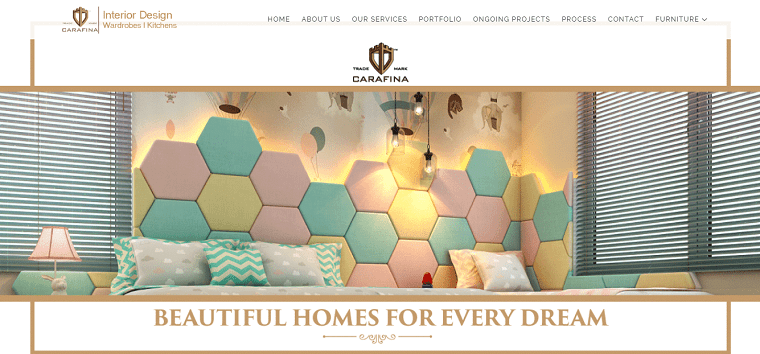 BEST FOR
Home interior design services
SERVICES
Design

Execution

Visualization

Onsite supervision

Furniture

ADDRESS
No. 3478/J 1st Floor, Shiva Krupa Chiru Mansion, 13Th A Main Rd., Hal 2nd Stage, Indiranagar, Bengaluru, Karnataka 560008
CONTACT
Phone: +91- 99000-35665

Email: [email protected]

WEBSITE
https://www.carafina.in/
Carafina offers excellence, quality, honesty, and transparency in every interior design project they create. Carafina's designers will be hands-on in every detail of the process, from drafting your objectives to designing, up to the last second of the design implementation. They will help transform your home according to your ideals.
2. Blue Interiors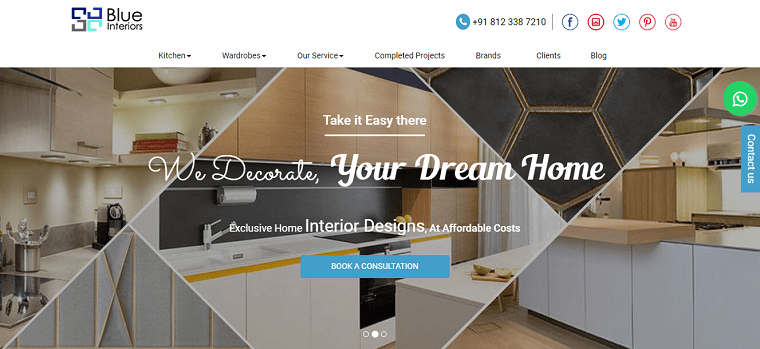 BEST FOR
Residential and commercial interior design and decoration services
SERVICES
Kitchen designs

Wardrobe

Interior design and decoration

Customized designs

ADDRESS
#155, Ambalipura Sarjapura Rd., Kodathi Gate, Bengaluru, Karnataka 560087
CONTACT
Phone: +91-812- 338-7210

Email: [email protected]

WEBSITE
https://blueinteriors.in/
Offering unparalleled standards for beauty and perfection, Blue Interiors is one of the most sought-after interior designers in Bangalore. They bring the most dynamic, exclusive, and cost-effective interior solutions for home and offices. Blue Interiors designers are driven by the principles of enthusiasm, creativity, and originality.
For their designs, Blue Interiors consider modern trends and diverse essentials of its clients as its top priority. At the same time, Blue Interiors guarantee sensible space use. You are guaranteed to receive fulfillment at every stage of the project.
3. CubeDecors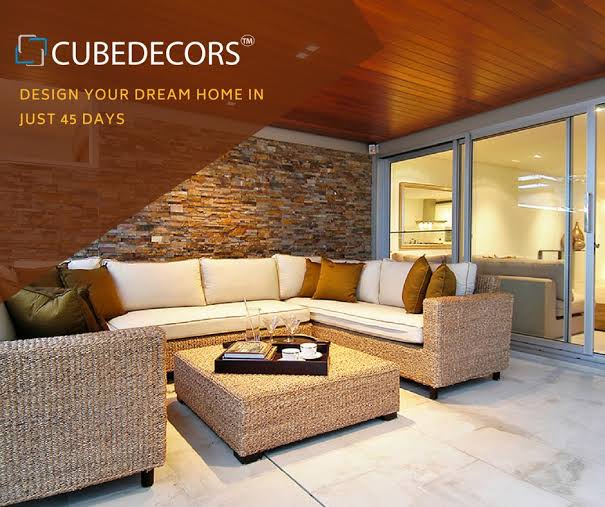 BEST FOR
Residential and commercial interior design services
SERVICES
Interior designs

Furnishings

Exterior designs

Architectural designs

Smart interiors and solutions

AR/ VR solutions

Automation and IOT

Home security

ADDRESS
Ground Floor, SR Arcade, 6th Cross, Tulasi Theatre Rd., Marathahalli, Bengaluru, Karnataka 56003
CONTACT
Whatsapp: (+91) 9663-224-224
WEBSITE
https://www.cubedecors.com/
CubeDecors was established in 2017, a young company that has proven great feats in the field of interior designing. As one of the best interior designers in Bangalore, CubeDecors has created a new standard for breathtaking interiors and superb furnishings.
The company's team of premier interior architects, decorators, and staff are incredibly competent. They value creativity, attention to detail, as well as lifelong relationships with their clients.
4. Swastik Interiors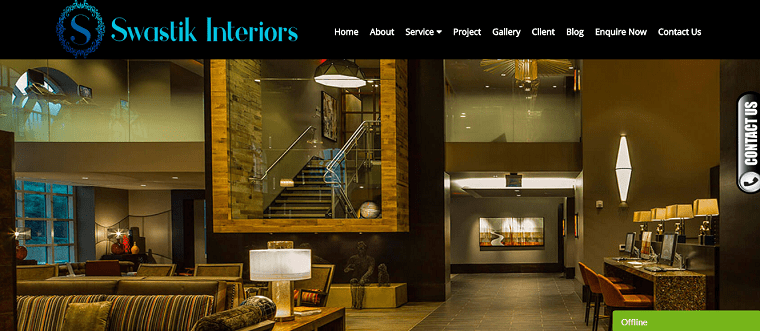 BEST FOR
Residential and commercial interior design services
SERVICES
2D and 3D designs

Architectural designs

Civil and construction

Home and office automation

ADDRESS
#396 2nd Cross, Kalyan Nagar Ring Rd. (near Sony Center & Indo Asian Academy), Bengaluru, Karnataka 560043
CONTACT
Phone: 99800-71714

Whatsapp: 99803-26058

Email: [email protected]

WEBSITE
http://www.swastikinteriors.in/
Established in 2013, Swastik Interiors is currently one of the leading interior designers in Bangalore. It offers a broad spectrum of interior design solutions and options from 3D designs to free consultations with its team of professional designers. Though it's one of the best names in the industry, Swastik Interiors renders high-quality services at affordable rates.
It's also an expert in manufacturing, distributing, trading, and supplying a wide assortment of office furniture, modular kitchen, kitchen hardware and accessories, wallpaper, etc. All products of Swastik Interiors are accurately designed by its unique creative team of professionals who give their best to produce designs the demands of clients.
5. ASENSE Interior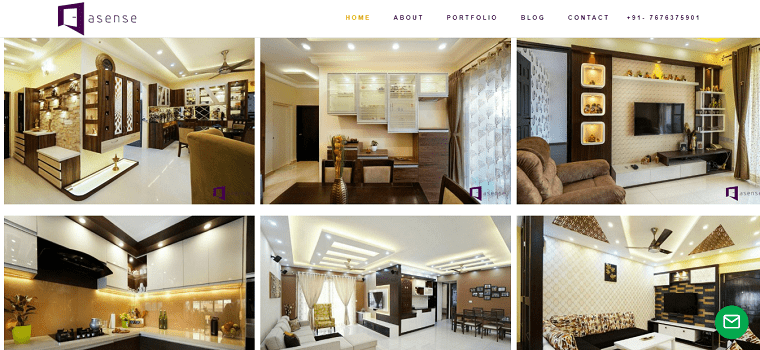 BEST FOR
Residential and modular kitchen design services
SERVICES
Modular home furniture

False ceilings

Electrical work and plumbing

Painting

Furnishings

ADDRESS
129 Varthur Main Rd., Siddhapura, Whitefield, Bangalore-560066
CONTACT
Phone: +9176-7637-5901 | +9176-7629-7854

Email: [email protected]

WEBSITE
https://www.asenseinterior.com/
Founded in 2011, ASENSE is composed of extremely talented people who excel in the uber-competitive industry of interior design. These professionals work hard to achieve the most fitting contemporary trend for your home in line with your tastes, requirements, and accommodation. They also specialize in integrating novel and transitional furniture designs that best suit the perfect contemporary style designs for your home.
6. Creative Axis Interiors Pvt. Ltd.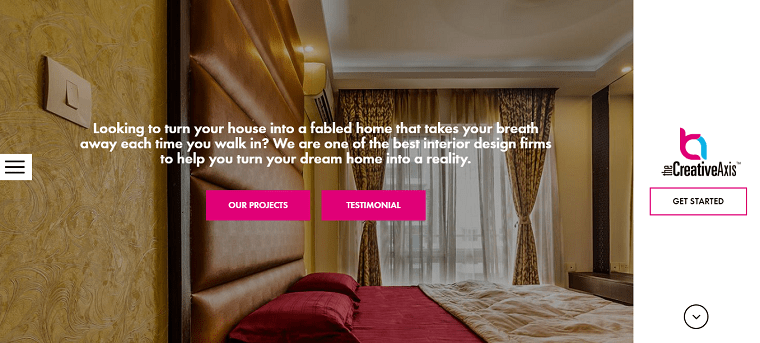 BEST FOR
Residential interior design services
SERVICES
Interior design

3D rendering

Bedroom design

Custom bookcases, cabinets, entertainment centers, kitchen cabinets, and walk-in wardrobes

Drafting

Floor plans

Home office design

House plans

Space planning

Kids bedroom design

Kitchen design

Kitchen renovation and remodeling

Living room design

Wardrobe design

ADDRESS
Amrath Acharya, Bangalore, India 560037
CONTACT
Phone: +91-9243-438325 | +91-9900-002635

Email: [email protected]

WEBSITE
https://www.thecreativeaxis.com/
Creative Axis Interiors Pvt. Ltd. believes that every client is different. Hence, it's appropriate to give them customized designs that will bring out their personalities in their own homes. The company's competent team of designers always aims to make space of your home "live-able and love-able."