An expert carpenter in Chennai can do so much more than just put a nail in the wood. By working with this kind of specialist, you can count on efficient results and a huge variety of valuable services.
Also, thanks to their complete tools and on-point time management skills, no matter how complex your project is, it's about to get done.
We know you would need a carpenter at some point in time so we already went on our way to find the best ones in Chennai. Now you don't have to do any of the hard work, just check out their experience, skillsets, and range of services to determine the right one to hire.
That said, here are the 6 best carpenters in Chennai for your consideration:
1.     Archer Carpenters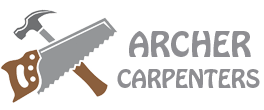 Best For
Comprehensive Carpentry Services
Services Offered
All kinds of woodwork

Home and office furniture

Wooden repair services

Installation, interior design, and plumbing services

Domestic, commercial, and industrial work

Address
No: 6 United colony, 1st cross Street,

Kolathur, Chennai – 600099

Contact Information
+91 9677208160
Website
http://www.archercarpenters.in/
Archer Carpenters takes in pride in its over 10 years of experience in providing carpentry services. From wooden repair work, installation, to home and office furniture services, all of these can be provided by their dedicated team of experts. What sets them apart from other carpenters is their commitment to providing unique and innovative designs. That said, guaranteed that your commercial or residential space would look as best as they can be.
2.     Fashion Wood Work

Best For
Complete Woodworking Services
Services Offered
Polish and carpentry work

Furniture designing

Name boards and wooden mirrors

Domestic and commercial services

Address
85, First main road Nehru Nagar industrial estate OMR Kottivakkam Chennai-41

Chennai, Tamil Nadu 600041 India

Contact Information
044 2454 0298; 044 2454 2742
Website
https://fashionwoodwork.business.site/
Fashion Wood Work is likewise a great choice if you're on the lookout for a carpenter that offers a variety of valuable services. Creating name boards with ambigrams is one of their unique offerings but they can also conduct general carpentry work such as furniture designing and polishing. For homeowners in Chennai who aim to make their humble abode aesthetically appealing, Fashion Wood Work is one of your best bets as they can bring you furniture pieces that match American, European, even traditional Indian interior design.
3.     Doozy Life

Best For
Interior and Architectural Designing
Services Offered
Design planning

Finish and material selection

Furniture and lighting options

Construction documents

End-to-end project management

Address
New No.89, Ground Floor, First Main Road, Gandhi Nagar, Adyar, Chennai – 600020
Contact Information
+91 9840286406; 9543294119
Website
http://www.doozylife.com/
To the team at Doozy Life, understanding the needs of clients always comes first. They take the time to survey the space and environment as well, resulting in accurate and exceptional services. Although they mainly specialize in design services, they will be with you every step of the way, from initial consultation through to installation work. They can also help you with furniture and lighting options, finish and material selection, and construction documents, among many things.
4.     Selvi Wood Works

Best For
Complete Carpentry Services
Services Offered
Furniture installation, assembly, and repairs

Modular kitchen

Wooden door with design

Bed and sofa repairs

PVC bathroom door

Mosquito net doors

General carpentry work

Address
No:4/315, 10th Street,

Vinayagapuram Karanaipuduchery Urapakkam-603202,

Chennai, Tamilnadu, India

Contact Information
+91 72998 30074; +91 73582 08880
Website
https://selviwoodworks.in/
Selvi Wood Works is one of the leading manufacturers of designer wooden furniture in Chennai, so you can call on them if you need new pieces that will complement your space. Aside from this, they provide a complete range of carpentry services, including but not limited to, furniture repairs, general carpentry work, furniture installation and assembly, door installations, and so much more. With 35 years of professional experience and over 1,000 satisfied clients, Selvi Wood Works is no doubt one of the trusted carpenters in Chennai today.
5.     Housejoy

Best For
Reputed Carpentry Services
Services Offered
Wooden partition and mesh

Making a new sofa or wooden chair

Furniture installation and assembly

Furniture repairs

Full home health check

Bolt, latch, and handle work

Bird and mosquito netting

Address
Sarvaloka Services On Call Pvt Ltd.

SM towers, #261, 3rd cross, Domlur, 2nd stage,

Bengaluru – 560071

Contact Information
1860-123-4569
Website
https://www.housejoy.in/chennai/carpentry-services
Housejoy — a network you can tap for service providers — can connect you to carpenters with exceptional skills and a high level of dedication at work. All of the carpenters you'll find here are trained and certified, ensuring that you will only receive services that are up to your standards. The best part? If you're not 100% satisfied with their work, you don't have to shell out any amount of money. Find the best match for you at https://www.housejoy.in/chennai/carpentry-services.
6.     Magic Finger

Magic Finger is similar to what Housejoy is. As such, checking this company out is advised if you want to compare carpenters you're considering to hire. Magic Finger boasts of its capacity to address all levels of carpentry needs. Meaning, they can connect you to a professional no matter how simple or complex your needs are. From furniture installation, assembly work, home renovations, to complete home interiors, Magic Fingers has the right experts to assist you.