The floors of a house or business premises are the first ones to take the toil of our daily activities.  Hence, they're also the first surfaces to show the wear and tear.  This is why it's crucial to invest in floors that can keep pace with our daily life while adding a touch of refinement and beauty to our house or commercial establishment.
With a multitude of options out there, who can you trust? Below is the list of the six leading players of the flooring industry in San Antonio, Texas.  You can rely on them in providing the ideal flooring for your house or workplace.
1. SA Flooring Perfections Inc.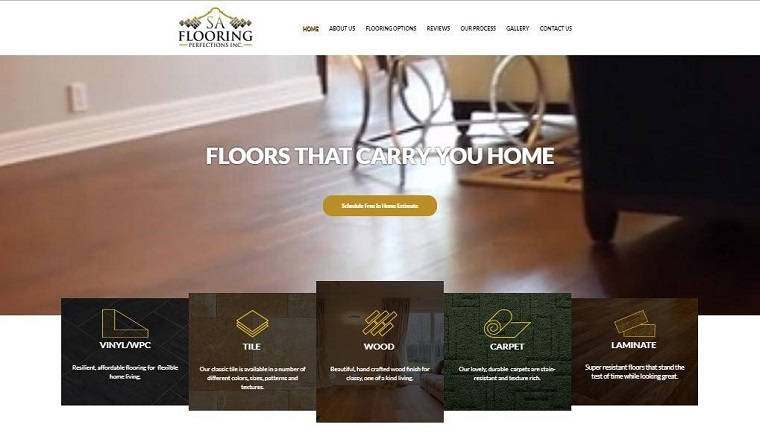 BEST FOR
All types of flooring services
SERVICES
Wood and laminate flooring

Tile, carpets, and vinyl/ WPC flooring

Backsplash and tub surrounds

Shower remodel

ADDRESS
26610 US-281, San Antonio, TX 78260
CONTACT
Phone: (210) 239-9172
WEBSITE
https://saflooringperfections.com/
SA Flooring Perfections Inc. lives by its name—perfection in all aspects of their service.  The company provides top-quality craftsmanship at competitive rates so that San Antonio homeowners and business owners will always have the best quality flooring for their homes and establishments.  They offer transparent, upfront pricing and clean, convenient installations.
SA Flooring Perfections Inc. is a family-owned and operated business highly commended by Yelp, Angie's List, and Houzz.
2. M.R. Roofing & Remodeling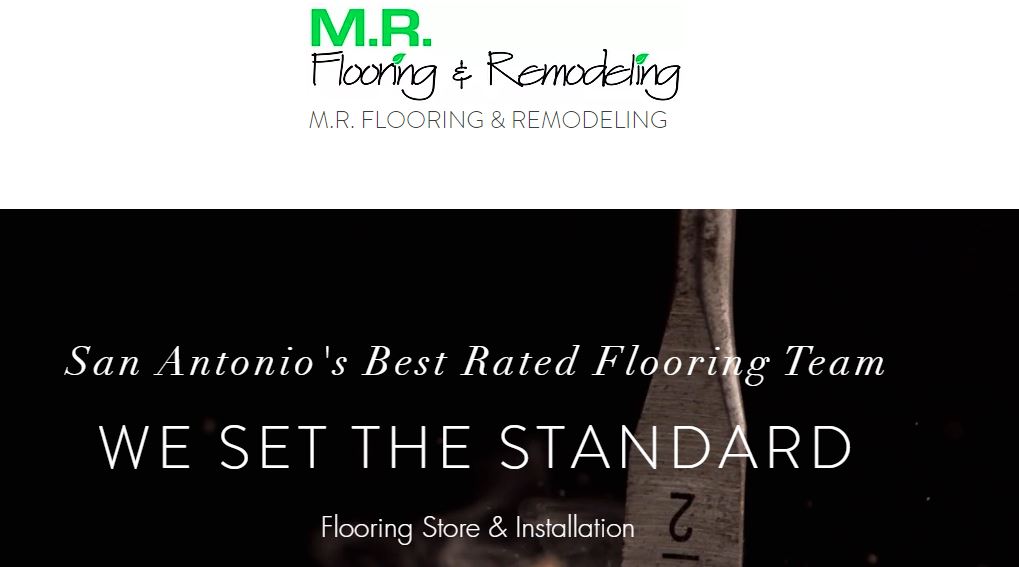 M.R. Flooring and Remodeling is a San Antonio based company that was formed on the mission of helping local homeowners, house flippers, or do-it-yourselfers be successful with their projects. As an installation-based company, M.R Flooring and Remodeling's local partners stand by high integrity and simple follow-through communication as the backbone of the company.
3. River City Flooring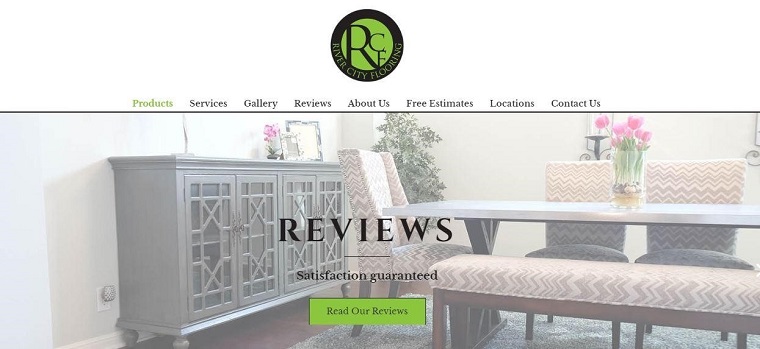 BEST FOR
Engineered hardwood flooring services
SERVICES
Floor installation services

Hardwood floor sanding and finishing services

ADDRESS
3859 Stahl Road, San Antonio, TX 78217
CONTACT
Phone: (210) 593.3358
WEBSITE
https://rcfhardwoods.com/
River City Flooring is one of San Antonio's premier installer and provider of engineered hardwood flooring. It is established on the belief that when you provide premium products and services at a wholesale price, your customers will become your most effective sales team.  The company started warehousing in an airplane hangar and has grown into what it's known today.  RCF offers a free estimate to interested customers.
4. Atlas Floors Carpet One Floor & Home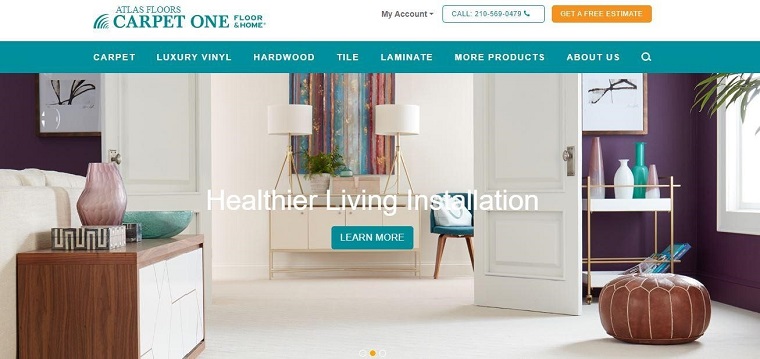 BEST FOR
All types of flooring services
SERVICES
Luxury vinyl, hardwood, tile, laminate flooring

Waterproof flooring

Hardwood refinishing

Care and maintenance

Flooring installation

ADDRESS
6740 Poss Rd, San Antonio, TX 78238
CONTACT
Phone: (210) 734-5007
WEBSITE
https://www.atlasfloors.com/
Atlas Floors Carpet One Floor & Home, a full-service floor-covering company, has grown and developed together with San Antonio itself.  It is family-owned and operated since 1948.
Atlas Floors Carpet One offers a wide array of first-rate flooring products and services—from carpets to porcelain tiles.  It has the buying power of more than a thousand stores nationwide, ensuring customers of the best possible products at reasonable rates.  The company has been blessed with the best flooring craftsmen in San Antonio who can guarantee 100% customer satisfaction.
5. Rudy's Flooring and Remodeling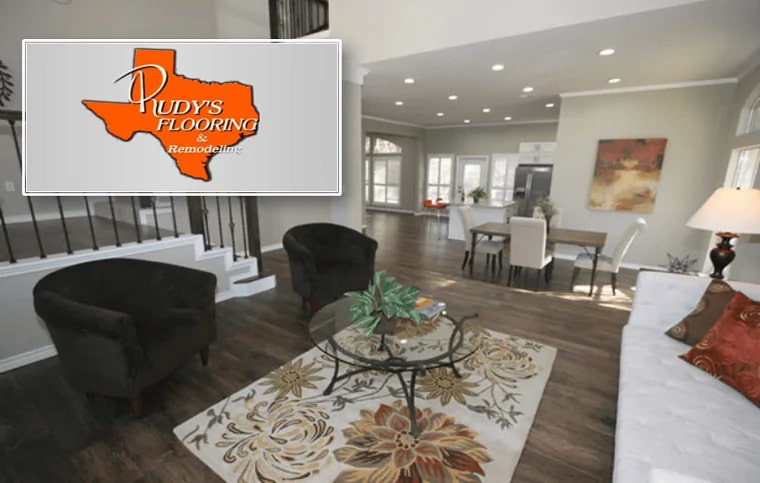 BEST FOR
Engineered and laminate flooring

Shower remodels and backsplashes

SERVICES
Laminate, carpet, luxury plank, engineered hardwood, mosaic, and tile flooring installation

Custom flooring

Kitchen and bath remodeling

ADDRESS
8910 Bandera Rd Suite #210, San Antonio, TX 78250
CONTACT
Phone: (210) 310-5790

Email: [email protected]

WEBSITE
https://rudysflooring.com/
Rudy's Flooring and Remodeling has been providing flooring services and products to San Antonio residents since 2004.  It offers top-of-the-line flooring products plus installation services—from laminate, engineered hardwood, to tile flooring.  Rudy's extend flexible financing options to help you renovate your house with your ideal flooring style.
6.  Louis Shanks Furniture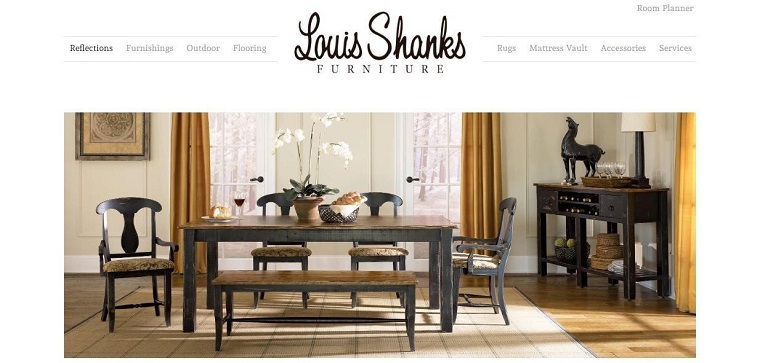 BEST FOR
Home furnishings
SERVICES
Furnishings, outdoor, and flooring services

Design, delivery, and repair services

Furniture care

Carpeting

Hardwood flooring

ADDRESS
11035 IH10 West at Huebner, San Antonio, TX 78230
CONTACT
Phone: (210) 691-1400
WEBSITE
https://www.louisshanksfurniture.com/
Louis Shanks has been providing the finest home furnishings in San Antonio and Austin, Texas since 1945.  While it concentrates in furniture and furnishings, it also provides world-class flooring products and services.  Louis Shanks can convert your rooms from bland to stylish and elegant, depending on your preference.
7. Best Wood Floor Sanding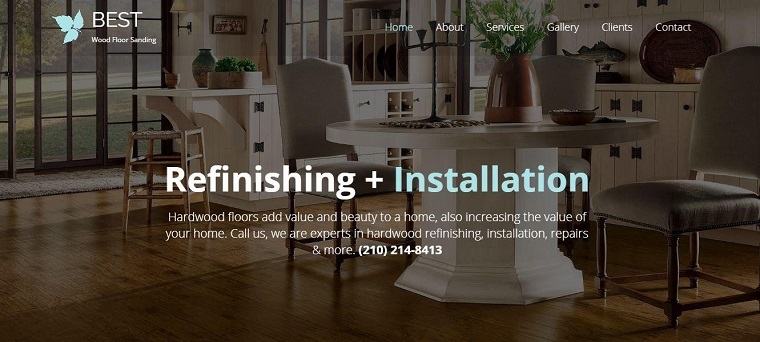 BEST FOR
Residential and commercial hardwood flooring services
SERVICES
Hardwood floor sanding

Wood floor installation and repairs

Refinishing

ADDRESS
4102 S. New Braunfels Suite 110, San Antonio, TX 78223
CONTACT
Phone: (210) 214- 8413

Email: [email protected]

WEBSITE
http://www.bestwoodfloorsanding.com/
Best Wood Floor Sanding, a family-owned business headquartered in Alamo City, has been servicing San Antonio residents and proprietors for over 25 years.  The company's team of flooring specialists has extensive knowledge and experience to effectively handle and accomplish large commercial contracts as well as simple domestic projects.