Pasadena is a city in California where you can find plenty of plumbers willing to help in times of need.
The question is: can all of them live up to your expectations? Probably not, but the following plumbers you're about to see has the capacity to do so!
If your spirit has been lifted by that news, wait till you learn the most exciting things about the 6 best Pasadena plumbing experts today.
Read on to find out their specialties, rates, unique offers, and other services. And hopefully, after all that, you'll find the right one for your exact plumbing needs!
1.      Pasadena Plumbing

Best For
Complete Plumbing Services
Services Offered
Residential, commercial, and industrial plumbing

All types of plumbing work

Sewer repair and cleaning services

Address
39 N Altadena Dr

Pasadena, CA 91107

Contact Information
(626) 793-7935
Website
https://www.pasadenaplumbinginc.com/
Pasadena Plumbing is a company that is proud of its capacity to deal with all kinds of plumbing needs, be it in a commercial, residential or industrial setting. Their over 30 years of experience in the field already speaks volumes about how professional and knowledgeable they are. Add to that the high level of flexibility they have, which clearly shows that they can deal with anything plumbing-related, from installs, repairs, maintenance to emergency plumbing work!
2.      F & M Plumbing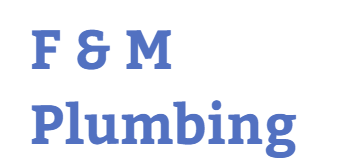 Best For
Plumbing and Drain Cleaning
Services Offered
Electronic leak detection

Garbage disposals and water heaters

Residential and commercial plumbing

Sewer/drain cleaning

Copper repiping

Remodeling and installation work

Address
1493 Lincoln Ave Pasadena

Pasadena, CA 91103

Contact Information
(626) 296-1060
Website
http://www.fandmplumbing.com/
F & M Plumbing claims to be one of the best plumbers in Pasadena that you can go to if you want your home to be finally free from plumbing troubles. The company is staffed with Master Plumbers and trained plumbing technicians who are all dedicated to fixing faulty plumbing systems. Aside from unclogging drains, repairing pipes, detecting leaks, etc., they can also complete condominium and commercial plumbing projects, ensuring that all Pasadena residents will be as comfortable as they can be.
3.      Pipe Bros Plumbing Service

Best For
Plumbing and Drainage Issues
Services Offered
Same-day service

Water leak detection

Drain cleaning

Sewer/drain camera inspection

Sewer relining

Water heater and general plumbing repairs

Hydro-jetting

Address
2245 E Colorado Blvd

Pasadena, CA 91107

Contact Information
(626) 689-2008
Website
http://pipebros.com/pasadena
For quality plumbing and drain service, Pipe Bros Plumbing Service is one company that you can depend on. Known as a family-owned and operated plumbing company in Pasadena, they strive to provide valuable plumbing service at a price you can afford. What's more, their plumbers are highly regarded for providing clean services, completing every plumbing work with minimal disruption. Also, in case you need eco-friendly and energy-efficient plumbing fixtures, Pipe Bros Plumbing Service is also the name to trust. Just give them a call at (626) 689-2008 to discuss your exact needs.
4.      Bubbles Plumbing & Electrical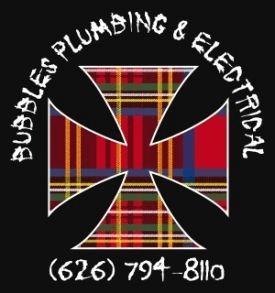 Best For
Plumbing and Rooter Services
Services Offered
Repiping, general repairs, and installations

Gas leak detection and repair

Sewer repair, replacement, and maintenance

Drain cleaning

Sewer camera inspection and location

Electrical and miscellaneous services

Address
1543 N. Dominion Ave. Pasadena, CA 91104
Contact Information
626-794-8110
Website
https://www.bubbles-plumbing.com/
Bubble Plumbing & Electrical specializes in plumbing and rooter services, helping Pasadena residents no matter how big or small their needs are. Their team will come to the rescue, not only providing you with efficient plumbing services but also honest and reasonably-priced rates. Hence, with Bubble Plumbing & Electrical, you don't have to shell out a lot of money just to receive premium quality services.
5.      Thistle Plumbing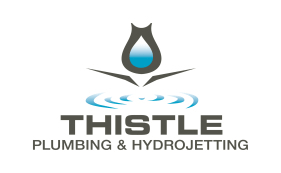 Best For
General Plumbing Services
Services Offered
Drain and sewer cleaning

Pipe descaling

Sewer inspections and locating

Pipe rehabilitation

Hydro-jetting and rooter services

Sewer re-lining

Address
287 Grace Dr

South Pasadena, CA 91030

Contact Information
626 616 9353
Website
http://www.thistleplumbing.com/
Hydro-jetting, pipe descaling, sewer inspections, and pipe rehabilitation are just some of the things that Thistle Plumbing can help you with. The company is proud of its team consists of professional and friendly plumbers; all of them are eager to help ensure that you have functional plumbing fixtures, all the while protecting the environment. For more details about the company and its offers, go to http://www.thistleplumbing.com/.
6.      Hicks Plumbing Technologies

Best For
General Plumbing Work
Services Offered
Sewer and drain cleaning

Sewer camera inspection

Water heater relocation

Sump pump installation

Water and gas leak repairs

Sewer and general plumbing repairs

Installs and remodels

Address
556 S Fair Oaks Ave, Pasadena, CA 91105, United States
Contact Information
+1 818-652-9897
Website
https://www.hicksplumbingpasadena.com/
Conducting general plumbing work is the forte of the team at Hicks Plumbing Technologies. They are the go-to plumber of many since they cover a wide range of services including (but not limited to) sewer camera inspection, water heater relocation, water and gas leak repair, and drain cleaning. Their unique, straightforward approach to work also makes them stand out in the competition. When you work with Hicks Plumbing Technologies, guaranteed that they will treat your home like it's their own.