Would you like to upgrade the fencing of your Adelaide property? We have the right list of options just for you!
Fencing adds charm to our property while providing protection at the same time.  An aesthetically pleasing and safe home creates a huge difference to your peace of mind and that of your family.  All of this will be made possible by choosing the right partner.
We have meticulously gathered six best contractors for fencing Adelaide property owners rely on for help.  You will also know the important details about them as well as their offered services.
Are you ready? Let's begin.
1)   Lee Benson Fencing

BEST FOR
Fencing and retaining walls
SERVICES
Post and rail

Frameless glass pool fencing

Colorbond

Concrete retaining walls

Sliding gates

Under fence concrete plinth

Timber, glass, and custom orb

Tl5 style sheeting

Mini Flute Good Neighbour

Old fence demolition

ADDRESS
34 Woodlea Drive, Aberfoyle Park, Adelaide, SA 5159
CONTACT
Phone: (08) 8120-3104 | Mobile: 0404-264-167

Email: [email protected]

WEBSITE
https://www.leebensonfencing.com/
Lee Benson Fencing, an established company, offers a variety of fencing and retaining wall services at affordable rates.  They provide excellent customer service, top-notch craftsmanship, and high-quality products.  From the initial consultation to the very last step, Lee Benson Fencing will be there to guide you through the entire process.  The professionalism they show has helped them grow a solid client base.
Why choose Lee Benson Fencing?
Free on-site measure and quote
Never sacrifices quality for the price
Fencing experts
2)  Hindmarsh Fencing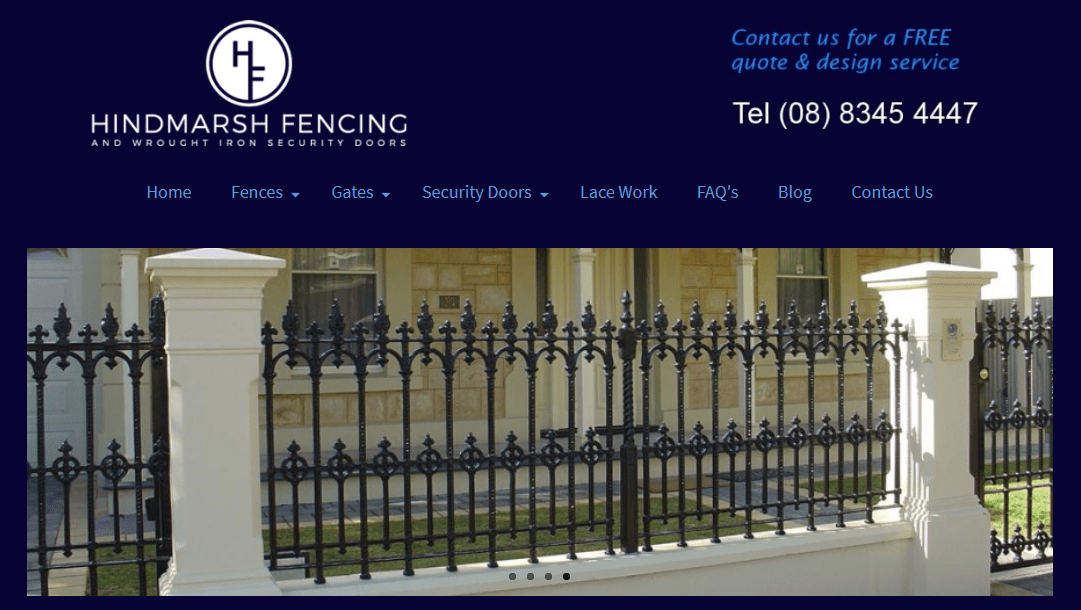 BEST FOR
Fencing and wrought iron security doors
SERVICES
Wrought iron security doors

Cast gates

Tubular gates

Slat gates

Modern fences

Heritage fences

Cast fences

Tubular fences

Wrought iron and aluminum portico security doors

Lacework

ADDRESS
103 Francis Road, Wingfield, Adelaide, SA 5013
CONTACT
Phone: (08) 8345-4447

Email: [email protected]

WEBSITE
http://hindmarshfencing.com.au/
Since 2000, Hindmarsh Fencing has been a proud Australian family business.  They focus on superior fencing quality, offering quality fencing product and installation services to Adelaide residents.  Furthermore, they will personalize your fencing according to your needs.
Why choose Hindmarsh Fencing?
Free quotes and design service
Locally-owned and operated
Supports Adelaide business
3)  Active Fencing and Retaining

BEST FOR
Fencing and retaining walls
SERVICES
Colorbond

Good Neighbour

Post and rail

Security gates

Tubular steel gates

Frameless glass

Aluminum slats

Traditional timber picket

Timber screens

Cement pillars

Concrete sleepers (including over 1.0 meter)

Retaining walls

ADDRESS
477 Grand Junction Road, Wingfield, Adelaide, SA 5013
CONTACT
Phone: (08) 8120-0789

Email: [email protected]

WEBSITE
https://www.activefencingandretaining.com.au/
Active Fencing and Retaining is an established locally owned and operated family business, specializing in fencing and retaining walls.  Over the years, they have established solid relationships with local suppliers.  The company is comprised of a project manager, a full-time estimator, office administrative staff, tradesmen, and apprentices.
Why Active Fencing and Retaining?
Licensed and insured
A fleet of modern excavators
10-year warranty for fencing and retaining walls
4)  All Brush Fence Repairs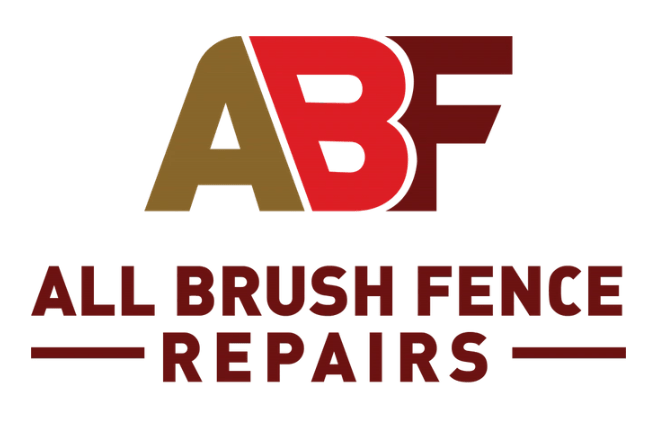 All Brush Fence Repairs is a family business that provides quality brush fencing.  They have been serving Adelaide and Victor Harbour for years.  Hand-built, handmade brush fencing is an art and All Brush Fence Repairs continues this tradition in a timely and efficient fashion.
Why choose All Brush Fence Repairs?
Free quote
Handmade traditional brush fence
Excellent customer service
5)  Reliance Fencing

BEST FOR
Fence manufacturing, supply, and installations
SERVICES
Tubular fencing

Glass fencing

Pool and compliance fencing

Gates and automation

Slat fencing

Custom fencing

Commercial fencing

Custom-made commercial security fence

Steel front fence and pedestrian gate

Double driveway gates

Custom curved pool fencing

ADDRESS
6 Devon St, Lonsdale SA 5160, Australia
CONTACT
Phone: (08) 8326-5170
WEBSITE
http://reliancefencing.com.au/
Reliance Fencing – Adelaide specializes in manufacturing, supplying, and installing various types of fencing such as tubular, aluminum, glass, and slat fencing.  They cover all areas in South Australia, particularly Adelaide.  You can also enlist their help for upgrading your gates into an automatic sliding type.  They can also provide decorative and glass fencing.
Why choose Reliance Fencing?
Free measure and quote
Exemplary craftsmanship
Customized fencing and gates
6)  Adelaide Fence Makers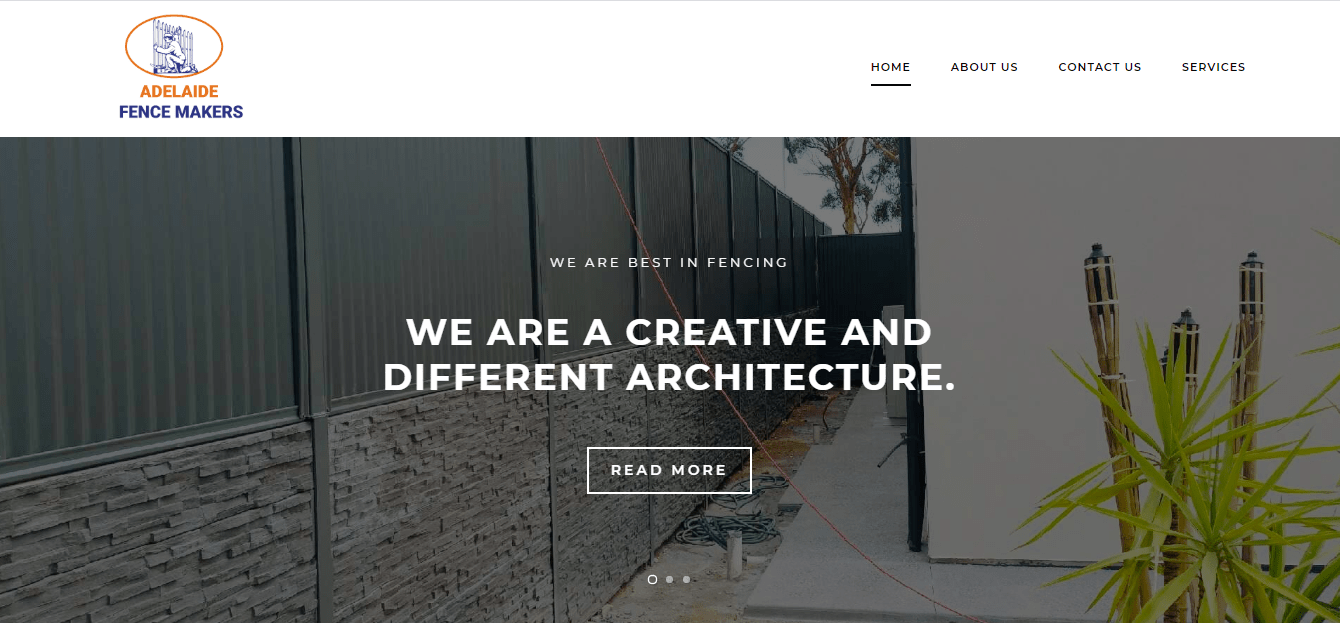 BEST FOR
Fencing products and services
SERVICES
Colorbond fencing

Pool fencing

Tubular fence

Aluminum slat fence

Sliding and swing gates

Picket fence

Pedestrian gates

Second fix carpentry

General repairs

Retaining walls

ADDRESS
16 Tom Packer Drive Athelstone 5076
CONTACT
Phone: 0424-293-575

Email: [email protected]

WEBSITE
https://adelaidefencemakers.com.au/
Adelaide Fence Makers is comprised of licensed professionals who are highly trained to provide first-rate fencing services.  They always aim to deliver superior quality of fencing and retaining walls in residential or commercial premises.
Why choose Adelaide Fence Makers?
A wide array of fencing & retaining wall products and installations
Excellent customer service
Licensed and qualified
7)   Outback Fencing – Adelaide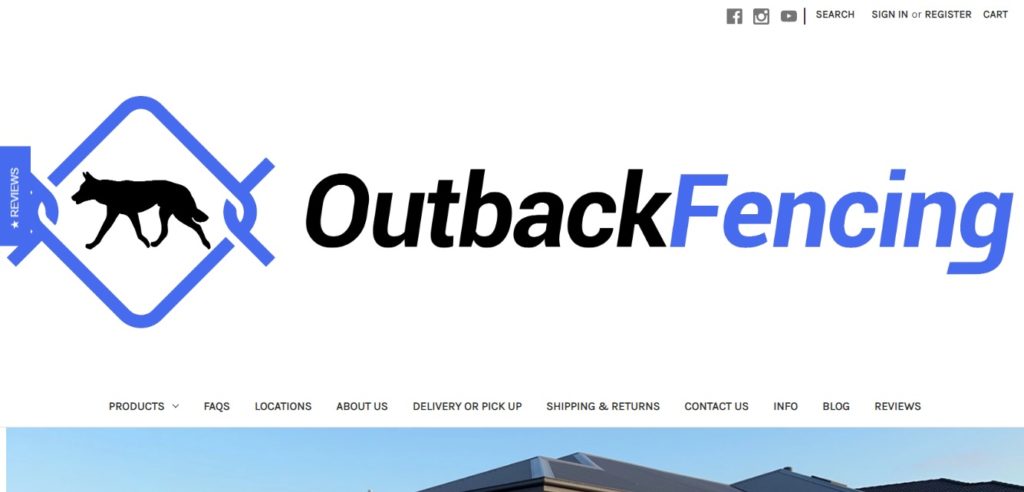 Outback Fencing – Adelaide is a local fencing supplier that provides clients with fencing materials and equipment that is up to industry standards and delivered right at the clients' doorsteps. With the motivation of providing quality fences that can withstand the harshness of the Australian climate, they have since been offering their clients variations of fences to suit their needs and aesthetics.
We find their widespread and variety of warehouses in Australia to be very accommodating to the needs of clients who wish to pick up their product and ensure that all clients are given adequate supplies and attention.
Though they do not offer installation services, they do have an assistive and prompt answer customer service line should there be any inquiries regarding how to install their products in their homes.
Aside from this, clients can be assured of the quality of supplies they receive since they are all sourced from trusted companies, and all possess a 7-year warranty as well upon purchase to guarantee its durability.
Overall, with accommodating customer service and equally high standard supplies, we highly recommend them to clients looking for DIY fences of any kind that can fit both their aesthetics and purposes.
Why choose Outback Fencing – Adelaide?
Quality assured products available
Various warehouses deployed for convenience
Experts are readily on call to give assistance