Looking for a trustworthy professional electrician? Spokane has quite a number of them.
However, in cutthroat competition in the electrical industry, we only want to have a few best choices. To address this need, we put great efforts to track down the cream of the crop in the electrical industry of Spokane.
So, after a dozen cups of coffee and research marathon, here they are… six of the most exceptional electricians in Spokane.
Let's begin.
1. Handyman Electric LLC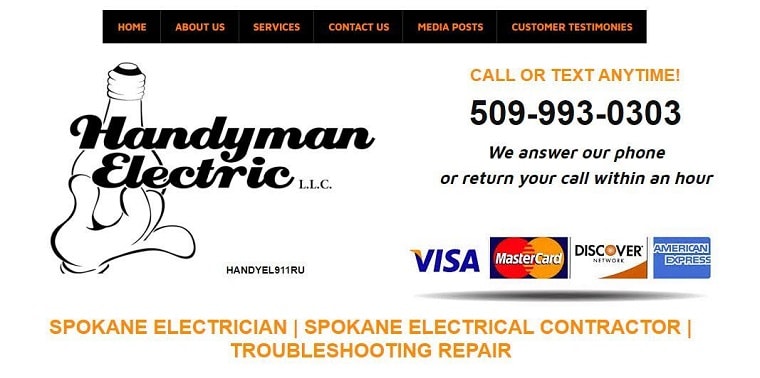 BEST FOR
Troubleshooting repair services
SERVICES
Correcting loss of power

Manufactured home electrical work

200 amp breaker panel upgrades

Fuse box replacement

Troubleshooting

GFCI outlets

Light fixture installations

ADDRESS
Spokane, WA 99201, USA
CONTACT
Call or text: (509) 993-0303

Email: [email protected]

WEBSITE
https://www.spokaneelectrician.com/
Robert Robertson, the owner of Handyman Electric LLC, has 23 years of expertise in anything related to electrical services. The company is licensed and bonded, making it capable of providing guarantees in its entire electrical works.
Having a family of his own, Robert understands the importance of home comfort. This is why he strives hard to provide Spokane homes and families the comfort and convenience they need. Call Handyman Electric LLC when you need its service or simply fill-up their online form via this link.
2. Epic Electrical Enterprise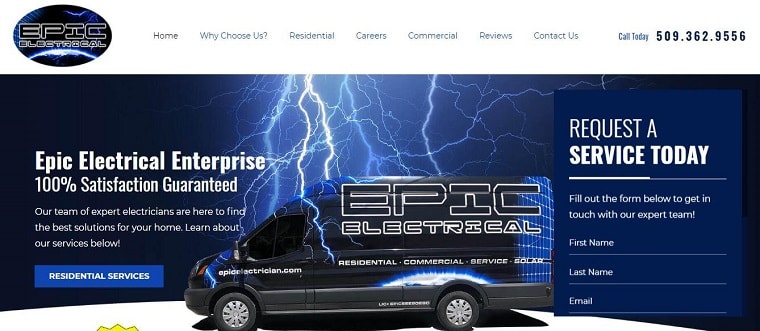 BEST FOR
Residential and commercial electrical services
SERVICES
Surge protection

Ceiling fan services

Circuit interrupters

Electrical safety inspections and repairs

Electrical panel services

Home theater installation

Home automation services

Remodeling and additions

ADDRESS
1107 North Freya St., Spokane, WA 99202
CONTACT
Phone: (509) 362-9556
WEBSITE
https://www.epicelectrician.com
Epic Electrical Enterprise understands that choosing the right electrician can be exhausting, which is why it has outlined the key points of their trade:
Dedicated customer service: the best quality of work at a competitive price
Professional team: skilled in both their craft and customer service; proud member of Electricians Success International (ESI); drug-tested and background-checked electricians
Quality customer service: highly monitoring during working hours and courtesy call 30-445 minutes before their arrival
Customer satisfaction: via straightforward pricing, clean red-carpet treatment, 100% satisfaction guaranteed, bonded and insured technicians, and fully-stocked vehicles
3. Easy Electric LLC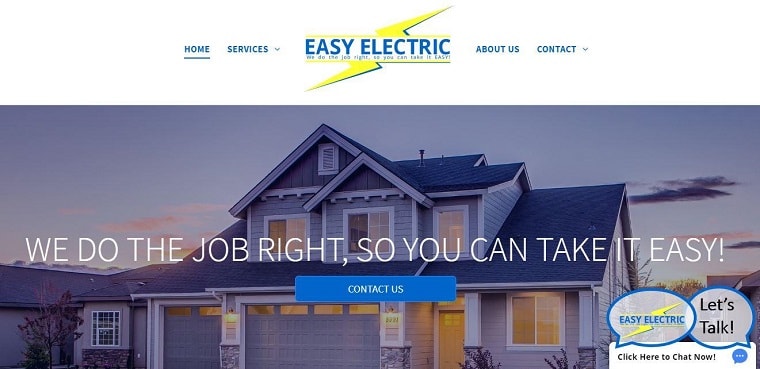 BEST FOR
Residential and commercial electrical services
SERVICES
Full-range electrical works

Home wiring

Electrical repair

Troubleshooting

Remodeling and new construction

ADDRESS
Not available
CONTACT
Phone: (509) 714-8627
WEBSITE
https://electricspokane.com/
If you're looking for reliability and honesty in an electrician, Spokane highly recommends Easy Electric LLC. The company has been providing professional electrical services at reasonable rates since 2006. Easy Electric LLC is licensed, bonded, and insured in Washington State. It also boasts 35 years of combined experience in Washington's competitive electrical industry.
4. Northern Electric LLC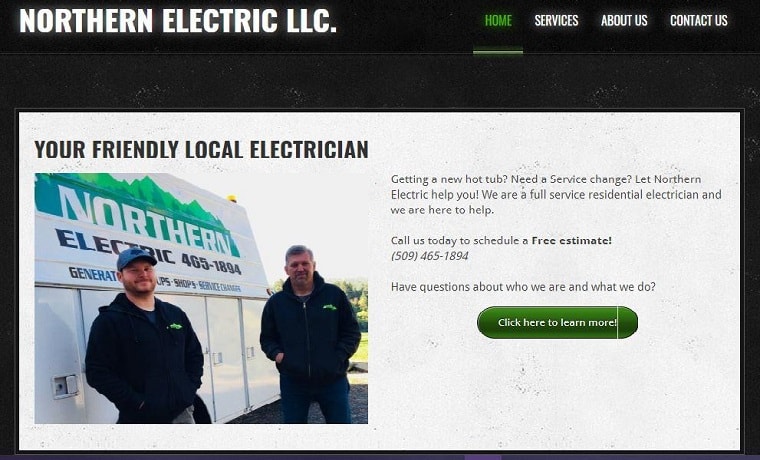 BEST FOR
Residential electrical services
SERVICES
Hot tubs and garages

Fuse box upgrades

Remodels

Manufactured homes

Whole-house generator systems

Shop wiring (Old and New)

ADDRESS
Not available
CONTACT
Phone: (509) 465-1894

Fax: (509) 465-2946

E-mail: [email protected]

WEBSITE
http://northernelectricllc.com/index.html
Northern Electric LLC, a family-owned and operated business, has been delivering quality service to Spokane residents since 1995. Adhering to their tagline, "We care!" the company provides excellent customer service, professional specialists, cutting-edge service, and support for local small businesses. For your peace of mind, Northern Electric is insured, licensed, and bonded.
5. Inland NW Electric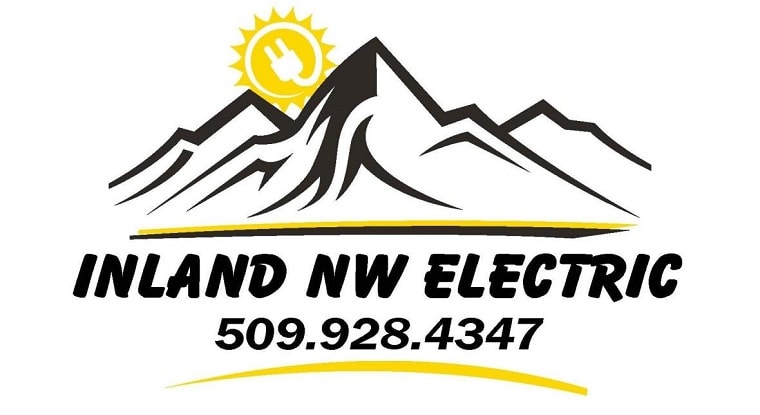 BEST FOR
Residential electrical services
SERVICES
General electric and repair

Ballast and bulb replacements

GFCI outlets

Specialty, holiday, and landscape lighting

Electrical safety inspections

Surge protection

Electrical panel upgrades

Circuit installations

Ceiling fan installation

Power conditioners and consumption meters

Dedicated computer circuit installs

Commercial electrical services

ADDRESS
407 North Madelia Street #100 Spokane, WA 99202
CONTACT
Phone: (509) 928-4347

Email: [email protected]

WEBSITE
https://inwelectric.com/
Inland Northwest Electric, a locally-owned company, has been serving the greater Spokane area and surrounding counties. It provides professionalism, convenience, safety, and reliable to Spokane clients in both residential and business sectors. The company also stands behind all the work its team of professional electricians provides, offering a one-year warranty on parts and labor. Moreover, all Inland NW electricians are licensed, insured, and bonded to lessen your worries.
6. Broadway Electric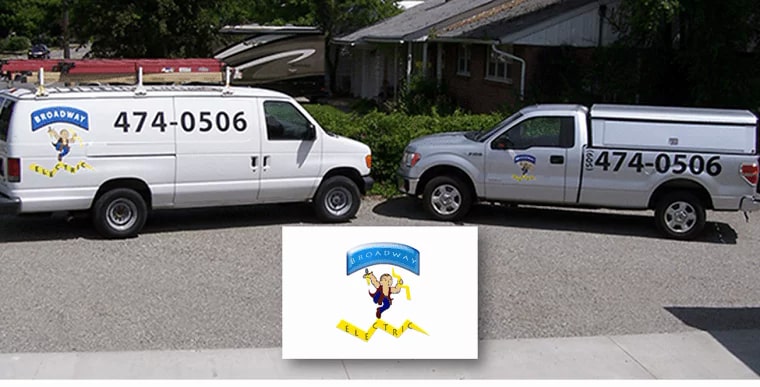 BEST FOR
Residential, commercial, and industrial electrical services
SERVICES
Mobile home services and connections

Pole building wiring

Generator install

Lighting retrofit

Design-build

Troubleshooting

Remote site work

Service calls

Hot tub hookups

New construction

ADDRESS
14302 E Broadway Ave., Spokane Valley, Washington 99216
CONTACT
Phone: (509) 474-0506

Fax: (509) 474-0507

WEBSITE
http://broadwayelectricllc.com/
If you're searching for a dependable technician, Spokane will automatically recommend Broadway Electric. For 30 years, the company has been proudly serving residents the entire Eastern Washington and Northern Idaho regions. It's licensed, bonded, and insured to grant you peace of mind while Broadway's team works on your electrical issues.
Broadway Electric also provides military and senior citizen discounts. Give them a call for a free estimate or keep in touch by dropping a message through this page.