Unfortunately, some people will only realize the importance of electricity once it's gone. When this happens, there would be nothing to power our computers, televisions, phones, and lots of other devices and equipment. Which is why it's important to have a go-to electrician in case something goes wrong with your electrical fixtures.
If you're unsure which expert to trust, here are 6 best electricians in Orlando that you can choose from. With their help, you don't have to worry about power interruption, repairs, and other possible electrical concerns.
1.     Solaris Technology Inc Electrical Contractor

Best For
Residential Electrical Work
Services Offered
Landscape lighting services

Electrical installations and repairs

Low voltage wiring

Electrical remodeling

Surge protection

Address
618 East South Street, Suite 500

Orlando, FL 32801

Contact Information
407-674-5770
Website
https://www.solaristechnology.net/
Solaris Technology Inc Electrical Contractor does its job well when it comes to delivering high-quality electrical repair services to keep every home safe and energy-efficient. This wouldn't be possible without their team of skilled technicians who are always ready to take on any task. Some of the things they can do for you are emergency repairs, low voltage wiring, and landscape lighting maintenance.
2.     A-Lumination Electric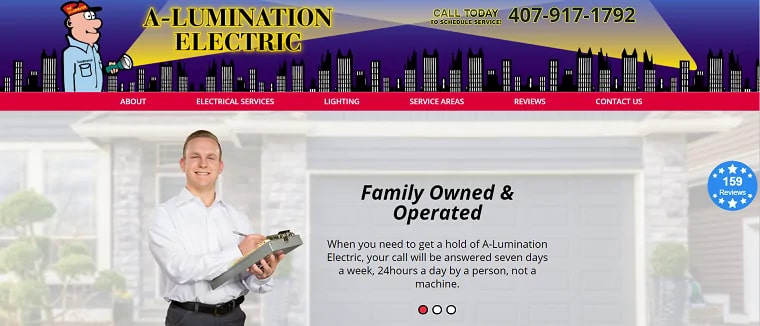 Best For
Residential Electrical Work
Services Offered
Troubleshooting and code inspections

Security and landscape lighting

Ceiling fan installation

Wiring/rewiring

Home safety services

Address
3717 N. Pine Hills Rd, Orlando, FL 32808
Contact Information
407-917-1792
Website
https://a-lumination.com/
A-Lumination Electric is proud to have served Orlando for more than 23 years and counting. Throughout the years, they have known for their commitment in minimizing inconveniences in every home. They can conduct wiring and rewiring, safety inspections, electrical upgrades, and installations, ensuring that your property is as comfortable as it can be.
3.     Allstar Electrical Experts Inc.

Best For
General Electrical Work
Services Offered
Commercial and residential electrical services

Lighting retrofit

Voltage surge protection

Electric panel services

Address
Orlando, FL 32822, USA
Contact Information
(407) 502-6341
Website
https://www.orlandoelectricians.org/
Allstar Electrical Experts Inc.'s 20 years of experience in the industry has enabled them to take on any size of electrical installation or repair project each and every day. This fully insured and licensed company is staffed with prompt, punctual, and professional experts who are capable of working with both householders and business owners. They are also available for same-day services or emergency call outs, making them all the more reliable whenever you need electrical assistance.
4.     Doc Watts Electric Inc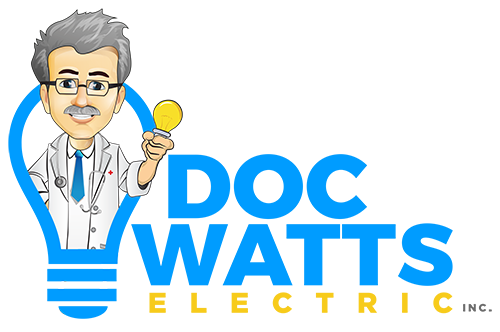 Best For
General Electrical Work
Services Offered
Commercial and residential services

Electrical service and repairs

Low voltage and systems

Address
6984 Venture Circle

Orlando, FL 32807

Contact Information
407-243-2278
Website
http://www.docwattselectric.com/
Since 2006, Doc Watts Electric Inc has been striving to maintain the quality of their work and service. Regardless if it's a commercial, industrial, or residential project they're working on, their qualified electricians go above and beyond to satisfy every need there is. Doc Watts Electric Inc specializes in electrical services and repairs as well as low voltage and security systems. Learn more about their offers at http://www.docwattselectric.com/.
5.     Palmer Electric Company

Best For
Residential and Commercial Electrical Work
Services Offered
Electrical services and repairs

Commercial and residential new construction

Security and fire alarm systems

Address
 875 Jackson Avenue, Suite 100

Winter Park, FL 32789

Contact Information
 1-877-732-1951; 407-646-8700
Website
https://www.palmer-electric.com/
Homebuilders, business owners, householders, and even property managers have been trusting Palmer Electric Company and their services since 1951. They already completed several commercial and residential projects throughout Orlando, Florida. And regardless of how big or small the project is, their team never fails to show excellence in workmanship, technical abilities, and customer service.
6.    Smartron Electric, LLC

Best For
Lighting Design
Home Automation
Electrical Installations
Generator Installations
Services Offered
Electric Wiring Upgrade
Lightning Protection Install
Electric Outlets & Fixtures Instal
Address
424 East Central Boulevard, #258
Orlando, FL 32801
Contact Information
407 883 2588
Website
http://smartronelectric.com/
Smartron Electric is a fully licensed electrical contracting that specializes in high-end residential and commercial properties since 2016. All of their employees are well-trained meaning that no project will be handled without taking proper safety precautions.