When it comes to electrical jobs, it always pays to hire qualified and experienced electricians. It's true that their services may come at a price. However, that's nothing compared to the costs you have to pay for if you get involved in accidents or incurred injuries while doing electrical tasks on your own. That being said, it won't be surprising if you're now thinking of hiring an electrician for your next project. To make sure you're only working with excellent people, check out these best electricians in Cape Town.
1.     SDC Electrical CC

| | |
| --- | --- |
| Best For | Residential Electrical Services |
| Services Offered | Electrical home maintenance Domestic installations Commercial installations and renovations Certificates of compliance Installation of prepaid meter, inverter systems, and generators |
| Address | 89 Church Street, CBD, Cape Town |
| Contact Information | 021 438 8807 |
| Website | https://sdcelectrical.co.za/ |
For homeowners thinking to enhance their electrical systems, SDC Electrical CC should be your go-to expert. Their team can handle the most common or complex electrical issues, including damaged lighting systems, installation of electrical devices, and anything in between. Want an automated home? They also have the tools, knowledge, and expertise when it comes to this, ensuring that nothing will go wrong with the entire electrical project.
2.     Richie Rich Electrical
| | |
| --- | --- |
| Best For | Residential and Commercial Electrical Work |
| Services Offered | General electrical services Commercial and residential electrical work 24-hour emergency service Electrical certifications |
| Address | 12 Richmond Ave, Pinelands, Cape Town, 7405, South Africa |
| Contact Information | 082 098 4113 |
| Website | https://electricianscape.co.za/ |
Richie Rich Electrical has done it all, from fault finding, repairs to electrical installations and maintenance. Their professional electricians are servicing all areas of Cape Town, providing electrical solutions to both homes and businesses. Each electrical work is conducted by qualified people using the best materials in the market, and this guarantees that you will get premium quality services and results from this company.
3.     Vertica Electrical (Pty) Ltd

| | |
| --- | --- |
| Best For | General Electrical Work |
| Services Offered | 24-hour electrical services Commercial and domestic electrical work Property maintenance Rewiring and new installations Energy audits LED lighting and fault finding |
| Address | Unit 15, Constantiaberg Business Park Princessvlei Rd, Diep River, 7800 |
| Contact Information | 071 302 9848 |
| Website | http://www.verticaelectrical.co.za/ |
If you're dealing with an electrical problem which you think is impossible to fix, then you probably haven't seen the team at Vertica Electrical (Pty) Ltd solve it. They claim that there are no electrical issues too complex to solve using their vast experience and knowledge in the field. Aside from fixing all your problems, they're proud of their work process that follows the set regulations and safety protocols in the electrical industry. This only ensures that everything will be done correctly if you hire them for the job.
4.     Southern Star Electrical
| | |
| --- | --- |
| Best For | General Electrical Work |
| Services Offered | Industrial and commercial electrical services Domestic electrical work Electrical compliance certification Support services |
| Address | Unit 2, Block A, Tygerberg Station Park Railway Road, Parow East, 7501 |
| Contact Information | 0861 774 7687 |
| Website | http://ssgroup.co.za/ |
Southern Star Electrical specializes in providing general electrical services at any time of the day. Their prompt emergency services make them one of the most reliable electricians today because through these, you never have to worry about your property going out of power or electricity. The team at Southern Star Electrical can work in any environment – residential, commercial or industrial – creating light, providing power every time.
5.     Abacas Solutions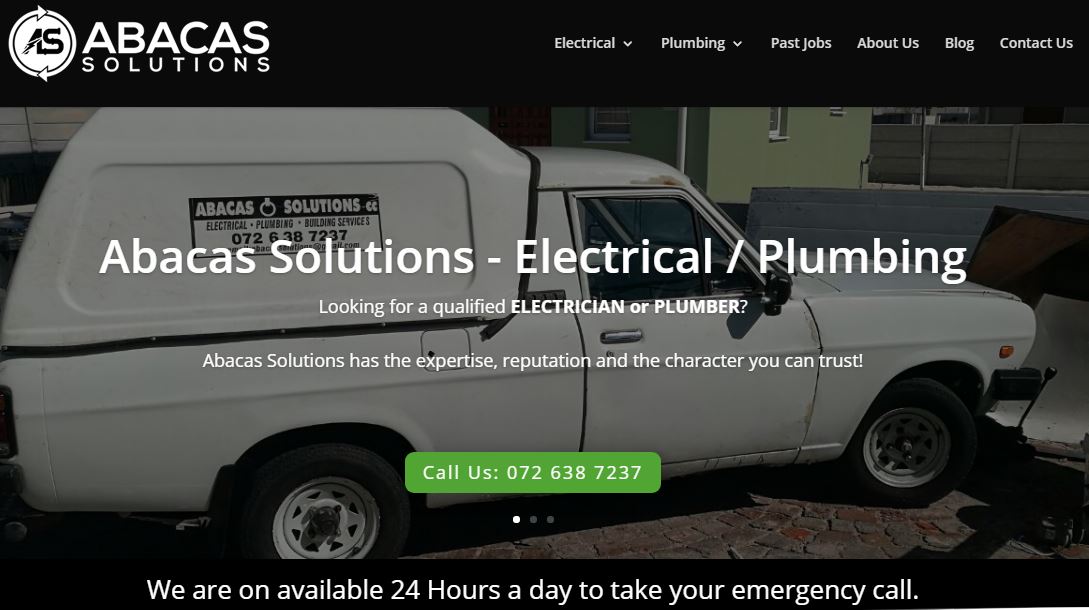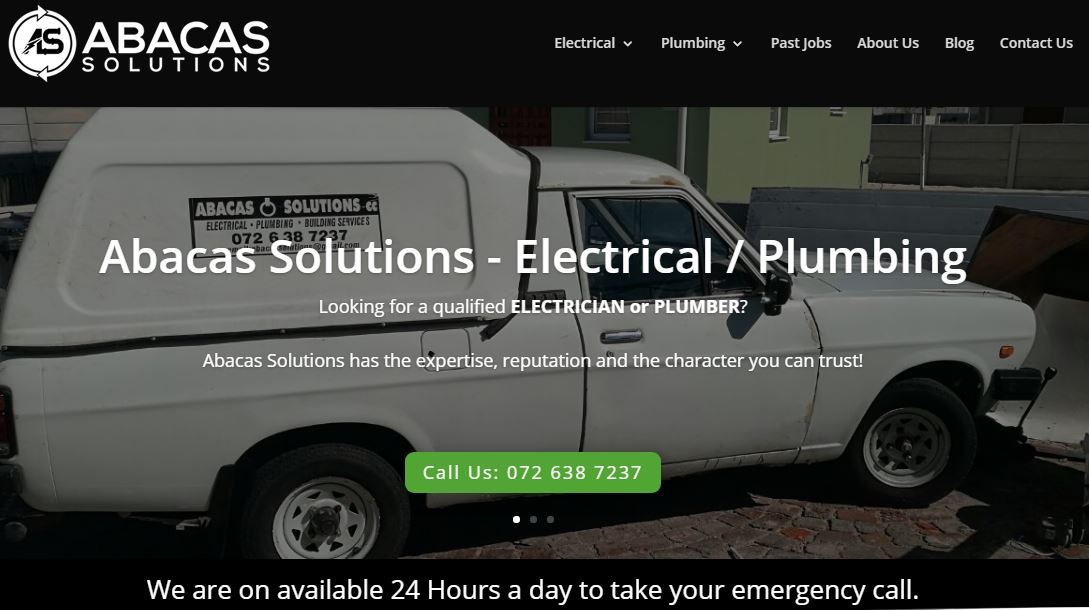 Best For
Residential, commercial, and industrial electrical services
Services Offered

Electrical Inspections
Electrical repair & Fault Reports
Restoring all domestic cabling problems
Prepay Meter Installations
Outdoor & Security Lighting
Airconditioner Re-wiring
Standard Electrical upkeep
Business & Home Electrical Servicing

Address
Cape Town
Contact Information
072 638 7237 | [email protected]
Website
https://www.abacassolution.co.za/
Abacas Solutions has completed successful jobs under their belt over the past 20 years. They're one of the most trusted electricians within Hout Bay offering both residential, commercial and industrial services.
6.    Handyman Homes


Best For
Handyman and Electrical Services
Services Offered
Building – Electrical – Plumbing – Home Maintenance – Pro Picture hanging
Address
24 Hofmeyr Street
Gardens, Cape Town 8001
Contact Information
071 319 2831 | [email protected]
Website
https://www.handymanhomes.co.za/
Handyman Homes cover everything you might need from simple home repairs and maintenance to tiling, plastering, waterproofing and more. They service areas from Cape Town and neighboring areas, as well as handyman services in most of Southern Suburbs.
Handyman Homes also offer kitchen and bathroom renovations, professional picture hanging services, electrical services, tiling and wallpaper hanging. Sanding down your deck or fixing doors and cupboards.
7.     Vintage Electrical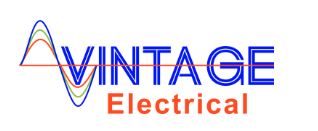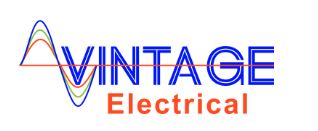 Best For
Emergency 24/7 call-out electrical service
Services Offered

General Maintenance
Fault finding & repairs
Distribution board upgrade
Earth leakage replacement
Lighting design
Construction: New & Alterations
Geyser: Element and Thermostat replacement
Certificate of Compliance & Inspection (Domestic, Industrial, Commercial & Retail)
Installation of Energy Dispenser (Pre-paid Meter) – Accredited by City of Cape Town
Back Up Power Supply (Generator, UPS and Inverter) – Supply and Installation

Address
Main Rd, Wynberg, Cape Town, 7800, South Africa
Contact Information
+27 21 768 0007
Website
https://www.vintageelectrical.co.za/
Vintage Electrical Projects is a Cape Town-based Black Economic Empowerment electrical company. With 28 years of experience and knowledge, they ensure that every job we undertake is conducted to the highest possible standard. They are also certified to meet regulated industry compliance standards and customer satisfaction.
8.     Marine Industrial Electro Solutions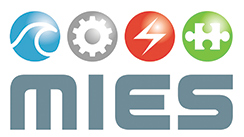 | | |
| --- | --- |
| Best For | Marine and Industrial Electrical Work |
| Services Offered | Power management Specialized test equipment Fishing data management Hazardous area inspections Control systems and automation services |
| Address | Unit 11 C&D Coronation Court Van Wyk Street Maitland, Cape Town |
| Contact Information | +27 21 511 8499 |
| Website | http://mies.co.za/ |
Marine Industrial Electro Solutions is the company you're looking for if you need automation and electrical services suitable for marine, gas, oil, and offshore industries. Their qualified and certified technicians are capable and experienced when it comes to working in hazardous areas, conducting equipment inspections, annual inspections, maintenance work, and a lot more. Find out more about the company by visiting their website at http://mies.co.za/.