Whether you're at home or office, the importance of electricity cannot be denied. Without it, you won't be able to start your computer and get to work and doing household chores will be a hassle.
So whenever electrical issues pop up, it only makes sense that you seek assistance from an electrician. We aren't just talking about any electrician here. You would want the best one in order to get excellent services and value for money. To make your search easier, listed here are the 8 best electricians to choose from.
1.      Unified Electrical and Communications
Best For
Electrical Installation
Services Offered
Electrical upgrades and installations

Wiring solutions

Inspections

Commercial services

Address
PO Box 411, Carina, QLD, 4152 
Contact Information
0414 751 299 
Website
https://unifiedelectrical.com.au/
 From changing light bulbs, electrical fault finding, to complete rewiring, Unified Electrical and Communications can do it all without a fuss. One phone call to their team and professional electricians will turn up at your place in no time. The best part? They offer a 12-month full parts and labour warranty for their products and services.
2.      VIP Electrician Brisbane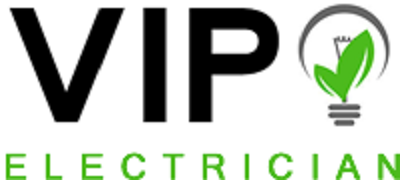 Best For
General Electrical Work
Services Offered
Electrical repairs and installations

Lighting

Network and data cabling

Address
3A/82 Eagle Street Brisbane City QLD 4000
Contact Information
07 3555 7950
Website
https://www.vipelectricianbrisbane.com.au/
 With 10 years of experience in handling a wide range of electrical issues, VIP Electrician Brisbane is your go-to expert for homes and offices. Aside from their capability to conduct electrical maintenance, upgrades, fit-outs and other related services, they are committed to achieving 100% customer satisfaction. Check out the positive feedback of their past clients at https://www.vipelectricianbrisbane.com.au/.
3.      Algester Electrical
Best For
Domestic and Commercial Electrical Services
Services Offered
General electrical services

NBN installation

Data cabling

Air conditioning

Address
9/30 McCotter St Acacia Ridge, QLD, 4110
Contact Information
(07) 3273 1858
Website
https://www.algesterelectrical.net.au/
 Algester Electrical has been involved in numerous electrical contracts for 30 years. Throughout the time, they have proven their skills and professionalism in conducting first-rate electrical work for commercial, industrial, and residential clients. Since they only use the best products and materials for every project, hiring them will certainly be worth the money. See the complete electrical services they offer at https://www.algesterelectrical.net.au/.
4.      Jarvis Electrical
Best For
Electrical repairs, installation and maintenance
Services Offered
Domestic renovation

Commercial maintenance

Safety switch

Lighting

Hot water systems

Address
PO BOX 3118, Norman Park 4170
Contact Information
0419 931 198
Website
https://www.jarviselectrical.com.au/
 Get exactly what you pay for by hiring Jarvis Electrical for your electrical needs. They mainly focus on providing the best customer service possible through excellent workmanship, fast turnaround and open communication with clients. From industrial, commercial, to domestic electrical work, Jarvis Electrical got it all covered.
5.      Speedy Electrical
Best For
Domestic and Commercial Electrical Services
Services Offered
Boiler repairs

Test and tag

Real estate and property management

Lighting

Switchboard upgrades

Address
Cashmere, Queensland 4500
Contact Information
0407 257 239; (07) 3882 6996
Website
https://www.speedyelectrical.com.au/
If you're looking for an electrical contractor that delivers on its promises, look no further than Speedy Electrical. Their over 25 years of experience in the industry and team of licensed electrical experts allow them to accommodate every client no matter how simple or complicated their needs are. Check out Speedy Electrical's website at https://www.speedyelectrical.com.au/ to get to know the company and their services better.
6.      A.J.C. Electrical Service Pty Ltd
Best For
Domestic, Commercial and Industrial Electrical Services
Services Offered
Thermal imaging

Power chart recording

General electrical work

Lighting

Address
9 Hungerford Street, Northgate QLD 4013
Contact Information
(07) 3266 1888
Website
https://www.ajcelectrical.com.au/
Looking for friendly yet highly professional electricians? You can be sure to find them at A.J.C. Electrical Service Pty Ltd. Each of their electrical experts are fully insured, licensed and certified, ensuring that you will be provided with top-notch electrical solutions and services. In addition, they are well-equipped to resolve all of your electrical issues and are available 24/7 for emergency breakdown service.
7.      Dawson Electric
Best For
Domestic and Commercial Electrical Services
Services Offered
Installations

Inspections and safety checks

Emergency service

Test and tag

Address
4 Lade St, Coorparoo 4151
Contact Information
(07) 3324 1447; 0433 044 419
Website
https://www.dawsonelectric.com.au/
 Responsiveness, punctuality, and competitive rates are some of the reasons why Dawson Electric is an obvious choice for many. This electrical contractor can provide quality electrical work to both domestic homes and commercial properties, making them capable of resolving any kind of electrical issue. You will surely love this company more if you see their clients' testimonials at https://www.dawsonelectric.com.au/.
8.      Pulse Electrical
Best For
Commercial Electrical Services
Services Offered
Repairs and renovations

24-hour electrical service

Office and shop fitting

Address
124/126 Steel St, Capalaba QLD 4157
Contact Information
07) 3390 3500; 1300 478 573
Website
https://www.pulseelectrical.com.au/
 Tired of waiting for electricians to turn up after a couple of days or weeks? Then choose the electrical experts at Pulse Electrical. Known as one of the leading electrical contractors today, Pulse Electrical has indeed maintained its excellent reputation since its inception in 1996. They are confident that they can fix your electrical problems and turn up on time, otherwise you'll get $50. Awesome guarantee, right? Learn more about it at https://www.pulseelectrical.com.au/.
9.      Brisbane Electrical

Best For
Technically advanced and safest solutions for your electrical projects
Services Offered

AIR CONDITIONING SUPPLY AND INSTALLATION
LIGHTS, FANS & POWER
DATA CABLING
SWITCHBOARDS
REPAIRS AND FAULTS
ELECTRICAL SAFETY INSPECTIONS
LED LIGHTING INSTALLATION

Address
132 Bainbridge Drive
Pullenvale, QLD 4069
Contact Information
07 3378 3387 | 0414 522 320
Website
https://brisbane-electrical.com.au/
Looking for qualified and advanced electrical professionals for your simple to complex electrical projects? A Master Electricians Member, Brisbane Electrical employ electricians who are professional in their duties, attentive to our valued customer's requirements, provide expert advice and ensure that their service is safe and timely.
10.    Globe Electrical Solutions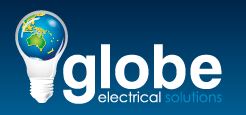 Best For
Domestic electrician and electrical contractor specialties
Services Offered

Smart home services
Solar equipment installation
Domestic electrical services
Commercial electrical services
Electrical contractor services

Address
Holland Park
Brisbane
QLD 4121
Contact Information
0433 209 393
Website
https://globeelectrical.com.au/
Globe Electrical Solutions is not a franchise: they're a local company with 25 years of experience in the electrical industry. This means that their lower overheads translate into affordable yet quality electrical services that can help their customers save on costs. Their team can help you with work such as an extra power outlet, additional lighting (including security lighting), needing ceiling fans installed, needing repair to your electrical fuse-box or upgrading of your total electrical system.
11.    WHY Electrical Services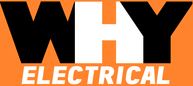 | | |
| --- | --- |
| Best For | CEC-accredited, licensed electrician and accredited solar installer. Solar sales and installations |
| Services Offered | Solar sales and installations domestic, commercial, Industrial. Electrical related work, electrical repairs and maintenance, new electrical installations, certificate of compliance, industrial factories |
| Address | Redland Bay QLD 4165 |
| Contact Information | 0450 576 905 | [email protected] |
| Website | https://www.whyelectrical.com.au/ |
Reduce your electricity bills by 50-60% with the help of WHY Electrical, an electrical company which specializes in the solar industry. They have 36 years of experience in the electrical field, 6 years in the solar industry and 19 years' of industrial and commercial electrical work. WHY Electrical serves all of Brisbane and its surrounding areas, Sunshine coast, Gold Coast, Ipswich, Toowoomba, Beaudesert, Jimboomba. They can also help heavy industrial plants, factories with solar installations and repairs. Check https://deals.whyelectrical.com.au/ for their special offers.
12.    Loadstar Electrical and Air Conditioning
Best For
Full service facility for all aspects of electrical installations and repairs
Services Offered

Residential electrical services
Home Automation
Retail electrical services
Commercial electrical services
Air Conditioning

Address
Brisbane, Queensland
Australia 4509
Contact Information
0405 264 898 | [email protected]
Website
https://loadstar.com.au/
Loadstar Electrical is a client-oriented family owned and operated business located in Brisbane's Northern suburbs. Their installations and repairs aim to make their clients' lives easier by offering practical, cost effective and user-friendly solutions ranging from simple work such as extra power point or light fitting, through to a fully automated home. Loadstar Electrical also offers a free safety switch and smoke detector health check with every service or task request.