The interior design of your condominium unit speaks about your personality.  It also speaks about the lifestyle you lead.
Upgrading your condo is a challenging feat, which is why it's only practical for you to hire professional interior designers for the project.  Luckily for you, we have six of the best recommendations for condo interior design in Singapore on our list.
Read on and get to know about these talented folks.
1) P+A Design Studio Pte Ltd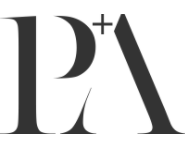 BEST FOR

Interior design

SERVICES

Interior design, conceptualization, design development and coordination.

ADDRESS

5008 Ang Mo Kio Ave 5, Techplace 2, Singapore 569874

CONTACT
email:

[email protected]

tel: +65 8292 7758

WEBSITE
http://pastudio.sg/
Mr. Peeradet Kangsadalkun, one of the people behind P+A Design Studio, has already over 10 years of experience in working in the design industry. Meanwhile Ada Sim, his co-owner, has attained comprehensive design experience in the Asia regions.
With over a decade of working together, they strive to provide exceptional interior design services driven by their expertise.
2)   Interior Design Journey Pte Ltd
BEST FOR
Interior decorating and styling
SERVICES
Condo interior design – Singapore

Relocation services

International services

Color consulting

Floor plans

Home staging

Space planning

Holiday decorating

ADDRESS
Not available
CONTACT
Phone: +65 90627974

Email: [email protected]

WEBSITE
https://www.interiordesignjourney.com/
Interior Design Journey is an award-winning, top-rated interior design company committed to improving interior spaces not only in Singapore but also overseas. They bring visually organized and appealing spaces that will inspire you every single day.  They will carefully tailor the designs according to your requirements and preferences.
3)  Arete Culture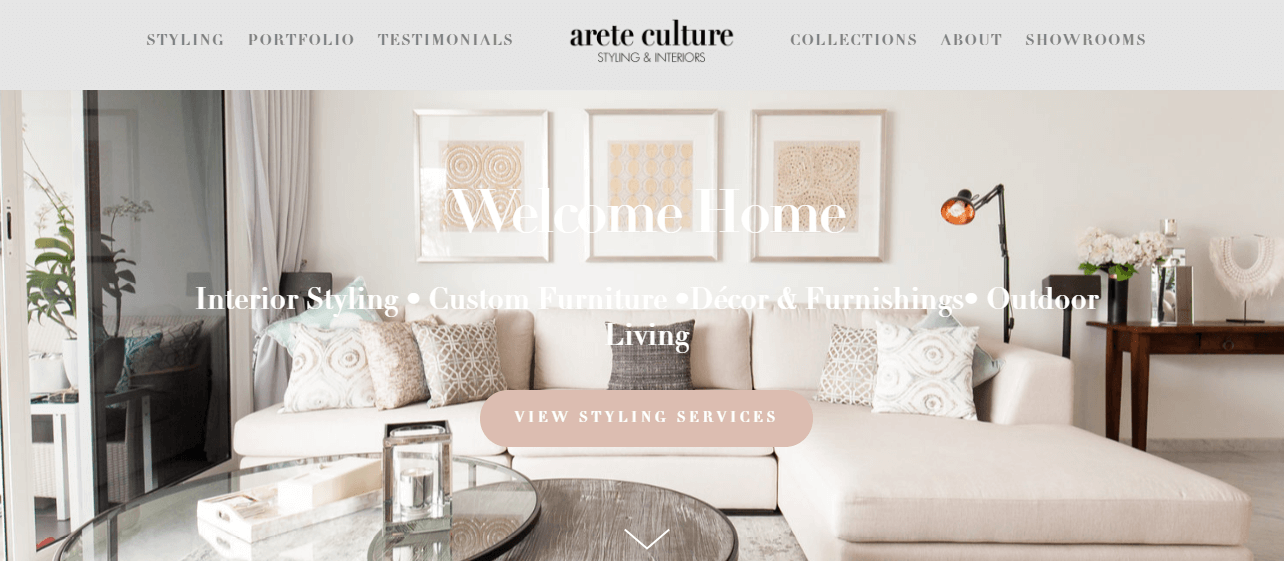 BEST FOR
Luxurious interior decorating
SERVICES
Condo interior design – Singapore

Color consulting

Accessible design

Custom furniture and bookcases

Furniture selection

Lighting design

Space planning

Universal design

Kitchen and bathroom design

ADDRESS
Not available
CONTACT
Phone: +65 9640- 3829

Email: [email protected]

WEBSITE
https://www.areteculture.com/
Another award-winning interior design firm, Arete Culture offers fast, affordable, and hassle-free home makeovers.  They believe in creating visually appealing and functional spaces their clients will consider home.  Aside from styling services, they also serve as an interior retailer.  They have two lifestyle showrooms and a warehouse cum assembly line that feature a broad range of soft furnishings.  For more details, don't hesitate to give them a call or send them a message via the contact details listed above.
4)  ZLC Construction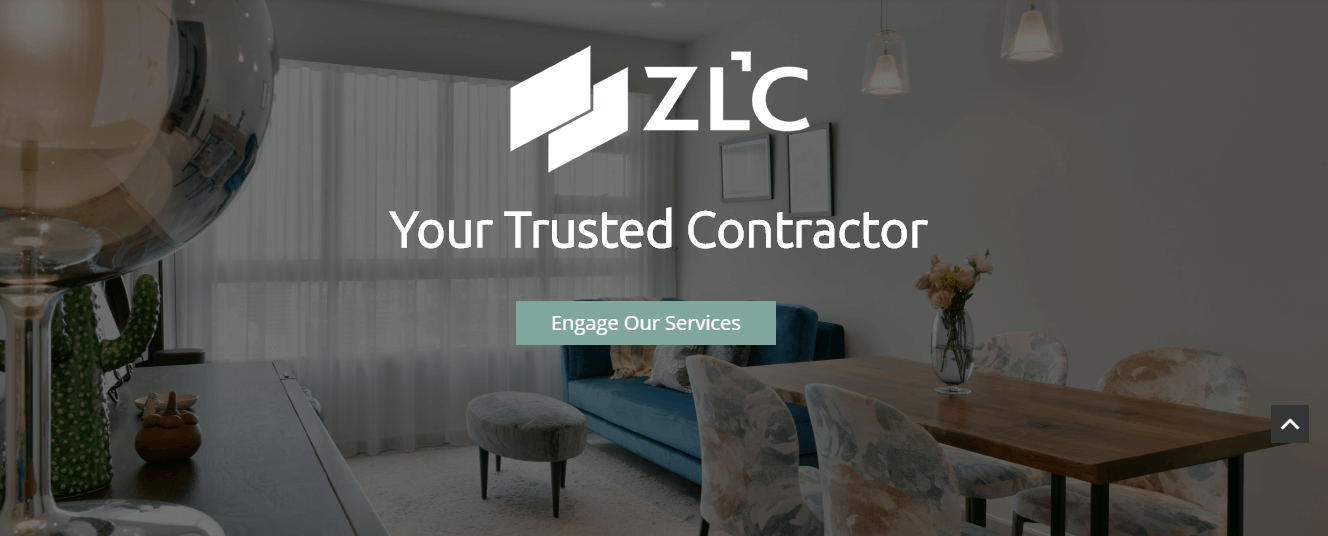 BEST FOR
Design and build
SERVICES
Condo interior design – Singapore

Furniture selection

Color consulting

Renovation works

BTO and HDB renovations

Private housing renovations

Project management

Planning and budget

After-sales service

Consultation services

Eldercare and child-friendly designs

Blum Urban Kitchen

Craftstone®

ADDRESS
280 Woodlands Industrial Park E5, Harvest @ Woodlands, #04-23

Singapore 757322

CONTACT
Phone: +65 6284-0118

Email: [email protected]

WEBSITE
http://www.zlconstruction.com.sg/
In 1968, ZLC Construction started as a family business under the name Chin Leong Trading Company in the automotive industry.  A decade later, they ventured to construction and focused on HDB and residential upgrades.  Today, they are one of the most reputable names for design and build endeavors in Singapore.  It will be a good investment if you let them design or renovate your condo unit.
5)  The Orange Cube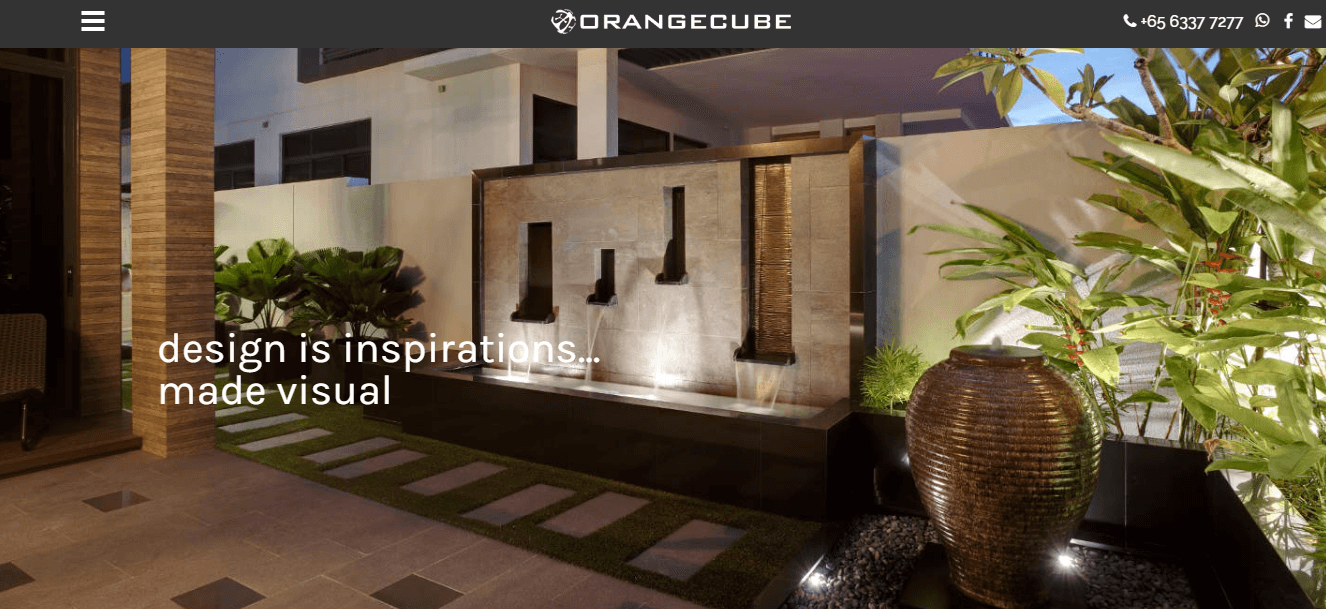 BEST FOR
Interior design services
SERVICES
Condo interior design – Singapore

Space planning

Building and project management

HDB renovations

HDB interior design

Landed property interior design

Commercial interior design

ADDRESS
14 Arumugam Road, #01-03, LTC Building C, Singapore 409959
CONTACT
Phone: +65 6337-7277 | Whatsapp: +65 9189-7477

Email: [email protected]

WEBSITE
https://theorangecube.com/
The Orange Cube was founded in 2003 and started with a team of five people working in a small office at Purvis Street.  Since then, they have expanded their ventures by providing quality interior designs for HDB flats, private apartments, landed properties, and commercial properties. Check out their condo interior designs on this page.
6)  CASA Interior Design

BEST FOR
Design and architectural services
SERVICES
Condo interior design – Singapore

Residential and commercial interior design

Office interior design

Project management

Retail interior design

Space planning

Furniture, accessory, and art selections

Re-design

Furniture design and production

Construction documents

Custom window treatments and bedding

Construction administration

Purchasing, procurement, and installation

Finish selections

ADDRESS
Oxley Bizhub 1, 61 Ubi Road 1 #03-22, Singapore 408727
CONTACT
Phone: 6291-4846

Fax: 6291-4847

Email: [email protected]

WEBSITE
https://casaid.com.sg/
CASA Interior Design Pte Ltd offers one-stop solutions for your interior design and renovation needs.  They have over 19 years of expertise in planning and styling interior spaces.  Furthermore, they offer top-quality craftsmanship and the best turnaround time in every project they undertake.  Your condo will surely have the transformation you desire with the help of the CASA interior designers.
7)  Ciseern
BEST FOR
Interior design services
SERVICES
Condo interior design – Singapore

Furniture selection

Color consulting

Space planning

Project management

Design and build

Turnkey projects

ADDRESS
13 Kaki Bukit Road 4 #03-15/16 Bartley Biz Centre Singapore 417807
CONTACT
Phone: 6552-0078

Email: [email protected]

WEBSITE
https://www.ciseern.com/
Established in 1997, Ciseern is an award-winning interior design company that offers quality designs and renovation work.  They have served over 15,000 homeowners in Singapore, providing them with delightful designs and output.  Furthermore, they have been recognized by different organizations due to their unwavering commitment and effort to bring clients world-class designs and services.
8) Vivre Creative Design Pte Ltd
BEST FOR
Interior Design
SERVICES
Home Decor, Space Planning, Renovation, Commercial
ADDRESS
2 Pereira Road #03-01 2Connectt@TS Singapore 368024
CONTACT
Phone: +65 63123688Email:

[email protected]

WEBSITE
http://vivre.com.sg/
Vivre Creative Design styles luxury homes in Singapore. They craft personalized design to fit according to their clients lifestyle. They are conveniently located at the east of Singapore where their showroom is 5 minutes walk away from Tai Seng MRT. Come and visit them, and they will turn your spaces into homes.
9) The Interior Lab (TIL) Pte Ltd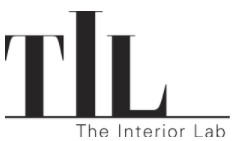 BEST FOR

Interior design services for commercial and residential spaces

SERVICES
Design Consultation, Space Planning, 3D Drawing, Project Management, Interior Styling, Workmanship
ADDRESS

86 Joo Chiat Place, Singapore 427803

CONTACT

[email protected]

| 6345 6372
WEBSITE
https://www.theinteriorlab.com.sg/
The Interior Lab is a Singapore-based interior design company founded by a pair of industry veterans with over a decade of experience. With their 15-member team of designers, The Interior Lab has managed a multitude of home and commercial projects to date.
The company ensures that close, personal attention be given to every step of a project, and that the client's preferences are given due consideration. In line with this, they also offer installation of bespoke built-ins and pieces, customized furniture and finishings, alongside carefully selected materials and accessories.
10) Tan Studio Pte Ltd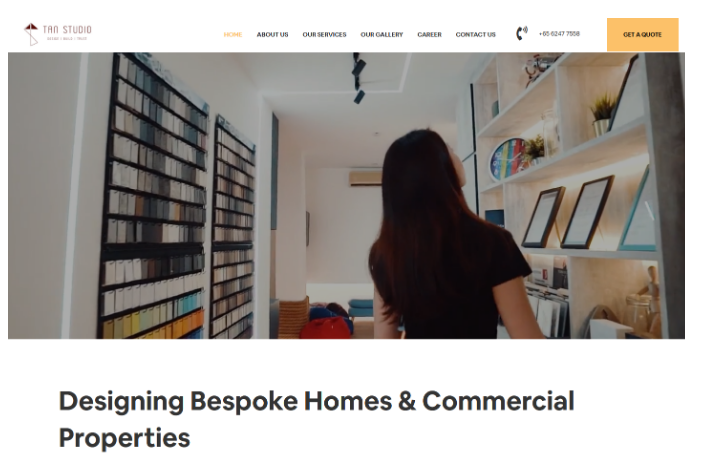 An interior design and construction company in the heart of Singapore, Tan Studio offers beautiful, stylish interior solutions but with the added benefit of full regulation compliance. They have the full range of service, from conceptual design, planning, coordination to construction completion.
If dreams can be conjured, this company can render it in full, in concrete, steel, or otherwise. The customer wanting a themed home need only put trust as the team composed of industry talents design and build it faithfully.
11) Livspace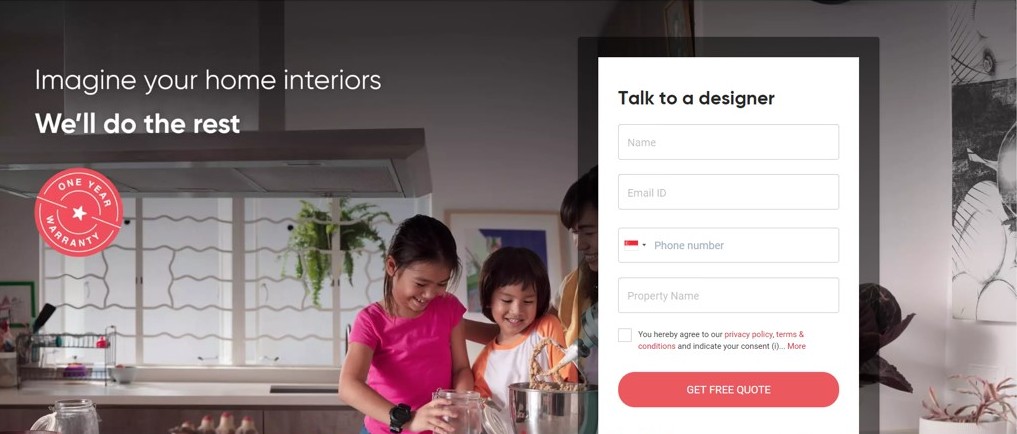 BEST FOR
Renovations, Full Home Interiors, Landed Interior Design
SERVICES
Renovations
Design and build
Carpentry work
Demolition, hacking, masonry, plumbing, etc.
Furniture and decor sourcing
ADDRESS
Level 6, Beach Centre, 15 Beach Road, Singapore 189677
CONTACT
[email protected]
WEBSITE
https://www.livspace.com/
Livspace, as Asia's biggest interior designer, is also a platform that allows you to connect with experienced and highly renowned interior designers all around the country. There's no doubt that they're partnered with professionals, ones that have many years of experience.
Navigating their site is incredibly easy, even if you aren't used to finding interior designers online. As a plus, they even offer free consultations. Take the next step for your dream home and visit their website now!
---
Anyway, that's our list of the best minimalist interior design firms in Singapore. Feel free to visit their sites so you can see some of their previous work — you'll see why we picked them for this list!
If you have any questions or remarks about the topic, go ahead and leave us a note below, by the way. We love hearing from you!