Looking for an AC service provider that offers excellent value for money? You don't have to search anymore because we've already done that for you!
Perth is certainly a place where you can find plenty of AC services available. You may think this is a good thing but seeing many options will likely confuse you in the end.
So to make things easier for you, we present to you our very own list of top-class providers of air conditioning service in Perth.
1.     Ford & Doonan Air Conditioning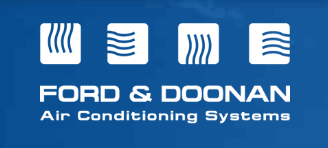 Best For
Domestic AC Services
Services Offered
Residential and commercial services

Installation and servicing

Ducted and split systems

Address
5 Weatherburn Way, Kardinya 6163
Contact Information
(08) 9331 8800
Website
https://fordanddoonan.com.au/
Ford & Doonan Air Conditioning is proud of providing clean and fresh air to Perth residents for 35 years. Their secret to success? A strong commitment to designing and installing top-class AC systems. As such, they aren't just the popular choice of many for quality air conditioning services but they're also one fo the most awarded companies in the area. Ford & Doonan Air Conditioning can cater to both residential and commercial clients, providing AC products and services fit to every need there is.
2.    Global Cool Air

Global Cool Air is a Perth based Air Conditioning business based in the Northern Suburbs.
They are a family run business who pride themselves in delivering a great experience for all their customers.
They have years of experience in the air conditioning field and have a wide range of knowledge in fault finding and repairs for all types of air conditioning systems which sets them apart from the rest. In addition, as a family business, Global Cool Air understands that money is hard-earned so they make sure that their services are delivered on time and on budget.
3.     Mouritz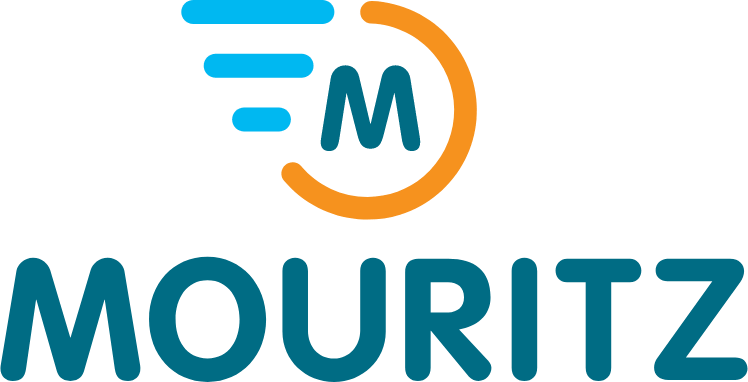 Best For
Residential and Commercial AC Service
Services Offered
Residential and commercial services

Services and repairs

AC and solar services

Gas heater service and repair

Reverse cycle split system

Ducted gas heating

Address
11 Yampi Way, Willetton, WA 6155
Contact Information
1300 369 690
Website
https://www.mouritz.com.au/
Mouritz, on the other hand, is known as the longest established air conditioning company in Perth. But wait, there's more. They are also the most awarded AC business in the area with 40 years of professional experience in the field. With its robust AC systems and comprehensive range of services, you can expect to be in comfort all year round. Aside from dealing with your cooling needs, Mouritz also offers solar services to help make your space become more energy efficient.
4.     Quick Air

Best For
AC and Heater Repairs
Services Offered
Same-day servicing and repairs

Preventive maintenance

Installation services

Extensive cleaning

Carbon monoxide testing

Address
202/37 Barrack St, Perth WA 6000, Australia
Contact Information
1300 730 896
Website
https://getquickair.com.au/
From the company name itself, Quick Air indeed promises swift AC services without compromising on the quality of work. That's the name to remember if you need same-day repairs as well. Their licensed technicians are always happy to help and can deal with all types of cooling units. From split AC systems to evaporative air conditioners, trust that they can service, maintain, relocate, or install them in the quickest and most efficient way possible.
5.     Needhamair

Best For
Heating and Cooling Services
Services Offered
Residential and commercial services

Service and repair

Residential air design and controllers

Office retrofit

Commercial design and construct

Consultancy service

Address
18/55 Salvado Road

Subiaco, Western Australia 6008

Contact Information
08 9432 4600
Website
http://www.needhamair.com.au/
Needhamair specializes in providing premium quality heating and cooling services — hence why you got yourself a one-stop company if you choose Needhamair for your heating and cooling needs. However, if you only need help with your AC system, that won't be a problem. No matter how big or small the issue is, their agile team is always ready to respond. As such, it's hardly surprising that Needhamair has a 40-year successful relationship with Perth's residents and businesses.
6.     Infiniti Air & Solar
Best For
Complete AC Services
Services Offered
AC maintenance, installation, and service

Residential AC services

Commercial AC services

Solar systems

ActronAir Connect

Address
6A/2 Business Way, Malaga WA 6090, Australia
Contact Information
(08) 9249 7063
Website
https://www.infinitiair.com.au/
Lastly, Infiniti Air & Solar is a company worth considering because of the extraordinary deals and discounts they offer; these allow you to get top-notch service without breaking the bank. Similar to the above-mentioned companies, they also conduct residential and commercial AC work and deal with almost all kinds of cooling units. Their full-range of services — delivery, installation, and maintenance — means you don't have to look further. Infiniti Air & Solar promises a customised solution to your problem and minimal out-of-the-pocket expense from the outset.
7.     Rapid Air Conditioning

Best For
Complete AC Services
Services Offered
Installation and servicing

AC repairs

Servicing of all HVAC brands

Address
44 Kings Park Road Perth WA 6005
Contact Information
(08) 9468 8040
Website
http://rapidairconditioningperth.com.au/
For a range of AC services that you can count on, you can never go wrong in choosing Rapid Air Conditioning. This company, in fact, is among the most trusted providers of residential air conditioning services. They have a team with deep expertise in different makes and models of AC units, enabling them to conduct any work, from installation to servicing. Choose Rapid Air Conditioning for first-class customer service and complete peace of mind.
8.    Air Con Service Centre

In the summer months, it is vital to equip your home with a reliable air conditioning system and fortunately, today's units are more affordable and efficient than ever. From a split system to a ducted system, you have a variety of options to cool your home and the Air-Con Service Centre will be by your side throughout your journey.
As one of the top air conditioning ducting suppliers in Perth, Air-Con Service Centre supplies, installs and maintains a variety of air conditioning systems. Air-Con Service Centre provides quality home cooling solutions that meet your needs and your budget.
9.  Pipe Domain Plumbing, Gas & Air Conditioning

Best For
Plumbing, Gas, and Air conditioning Services
Services Offered
Hot water units
Plumbing maintenance
Plumbing installations
Kitchen and bathroom renovations
Sewer conversions
Aircon services
Gas services
Address
Joondalup, WA – Australia
Contact Information

[email protected]


0402 120 626
Website
https://pipedomain.com.au/
Pipe Domain Plumbing, Gas & Air Conditioning is one of the companies that is most reliable when it comes to air conditioning services. Unlike other companies, they can do everything!
Even though they specialize in plumbing and gas services, they still have expertise when it comes to airconditioning services.
From installing and maintenance to providing parts, they got your back. To be more specific, they can install Evaporative Aircons and Split System.
Aside from these, what's great about tem is that they also repair airconditioning units. However, to know the range of brands they cater, you need to contact them first.
Summing up the testimonials of their clients on their website, we can say that they are really recommendale for numerous reasons. Some of these are that they are quick to respond, very efficient, and that they have competitive pricing.