Keeping your roofing system in good order might sound easy until it starts to get damaged. When this happens, either due to roof leaks, molds, or gutter problems, it's necessary that someone will go up, check on your roof, and do the fixing.
Of course, if you don't have the experience and the right tools to handle such a job, doing this would be too dangerous for you. Instead, what you need to do is hire a roof repair specialist to help you out. Don't know which one to hire? We've got you covered because here, on this list, you'll find the 6 best options for roof repairs in Sydney today.
1.     Roof Repairs Quote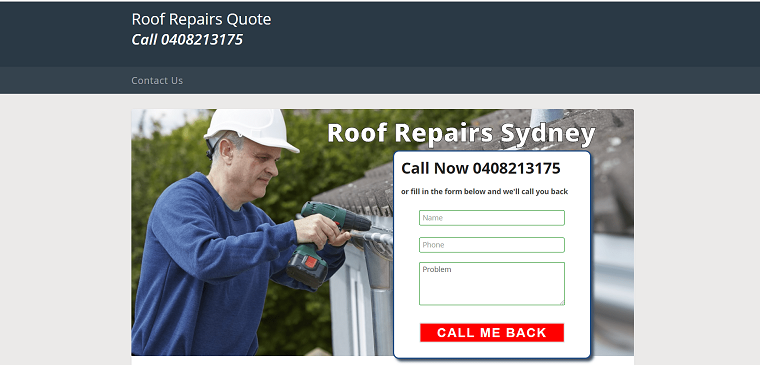 Best For
Roof Restoration
Services Offered
Roof restoration and repairs

Roof cleaning

New roofing, flashings, and guttering

Address
Suite 622 Number 7 Potter Street, Waterloo, NSW, Sydney, Australia 2017
Contact Information
0408213175; +61 0408213175
Website
https://www.roofrepairsquote.com/
Need a quote for roof repair service right now? You can easily get it when you call Roof Repairs Quote at 0408213175. They have a resourceful staff known for their expertise in all aspects of roofing work including guttering, flashings, and any kind of roof repair. By using the highest quality of roofing materials at work, they guarantee quality workmanship and ensure that your expectations are exceeded.
2.     RoofingCorp

Best For
General Roofing Work
Services Offered
Residential and commercial services

Roof restoration and repair

Roof replacement

Roof painting

Roof cleaning

Re-roofing

Roof maintenance

Address
Sydney, NSW
Contact Information
0414 424 878
Website
https://roofingcorp.net.au/
RoofingCorp is one of the most reliable companies that provide high-quality yet affordable roofing solutions, including roof repair services. They have more than two decades of experience serving Sydney residents and in this amount of time, they have become experts in doing jobs efficiently and offering satisfying customer service. Learn more about the company by heading over to https://roofingcorp.net.au/.
3.     Action Roofing

Best For
Best Roof Restoration & Roof Repair Sydney-Wide Services
Guttering and Colorbond Roofing Specialists
Services Offered
Roof Restoration
Roof Cleaning
Leaking Roof Repairs
Re-Roofing
Metal Roofing Contractors
Guttering and Downpipes
Roof Ventilators and Skylights
Roof Tile, Re-Tiling, Metal Resurfacing
Address
PO Box 7459, Baulkham Hills Business Centre, NSW 2153
Contact Information
[email protected]
02 8883 1488
Website
http://actionroofing.com.au/
Action Roofing is one of the leading Roofing Contractors in Sydney North West, North Shore, Northern Beaches, Inner West, South, East and Eastern Suburbs. Their expertise is in roofing restoration as well as roof repairing through re-tiling, re-roofing, roof painting and other means. They are available to help customers with their roof cleaning, roof repairing, roof restoration, colorbond roofing, metal roofing and guttering expertise
4.     All Roofing Services

Best For
Roof Repairs
Services Offered
Roof replacement

Roof repairs

Commercial and residential roofing

Roof plumbing and maintenance

Asbestos removal

Address
618 Parramatta Road,

Croydon NSW 2132 Australia

Contact Information
02 8086 2059; 0406 969 061
Website
https://www.allroofingservices.com.au/
All Roofing Services excels in conducting residential roof repair work. Many homeowners have trusted this company and continue to do so because they are prompt, professional, and helpful throughout every project. They also ensure every client's peace of mind by offering a 10-year workmanship guarantee. Surely, they have lots of happy clients and you can see their kind words about the company at https://www.allroofingservices.com.au/.
5.     Plumbing Heroes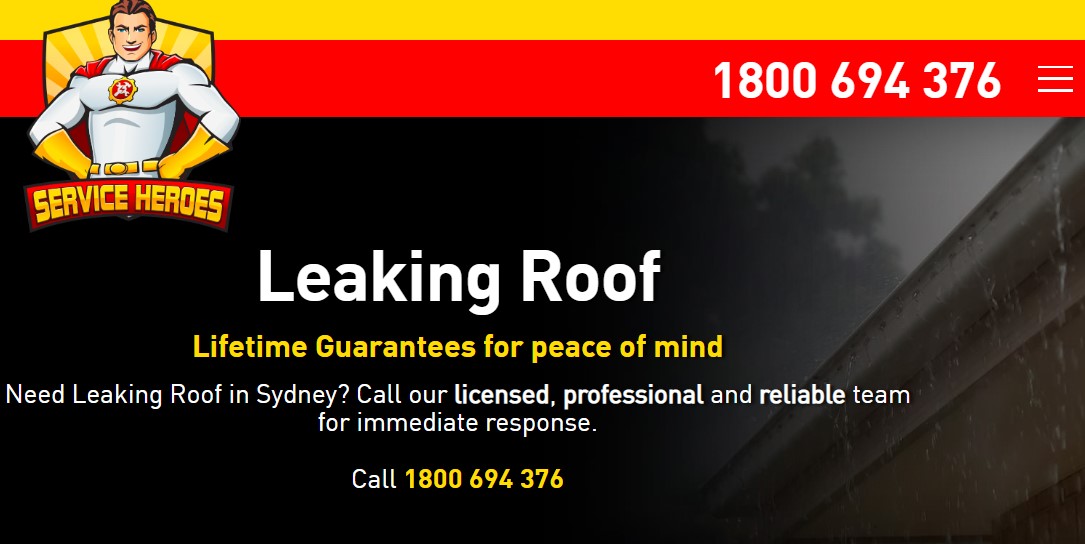 Leaking roof problems? Plumbing Heroes team can help you solve your problem with thier leaking roof repair expertise. They offer fully accredited and licensed services, and all work is guaranteed in writing. Their plumbing team consists of highly experienced, licensed plumbers who are available 24/7 to sort out your leaking roof issues Sydney wide.
6.     Able Roof Restoration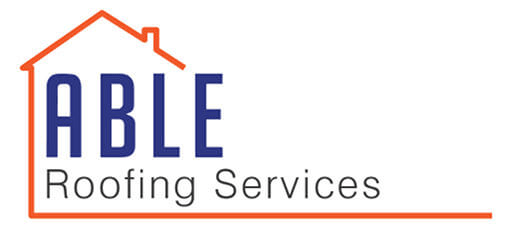 Best For
Roof Restoration
Services Offered
Roof repairs

Roof restoration, painting, and cleaning

Roof maintenance

Roof inspections

24/7 emergency service

Address
38 William St, Ermington NSW 2115, Australia
Contact Information
0475 000 555
Website
https://www.ableroofrestoration.com.au/
Able Roof Restoration is proud of its 15 years of professional roofing experience, doing all kinds of work from roof restoration, cleaning, repairs to maintenance. They make sure that every job is done to the highest standard by using the best roofing materials on the market. Their staff are also trained to provide first-class service and follow all safety measures while at work. For more details, go to https://www.ableroofrestoration.com.au/.
7.     Sydney Wide Roofing Co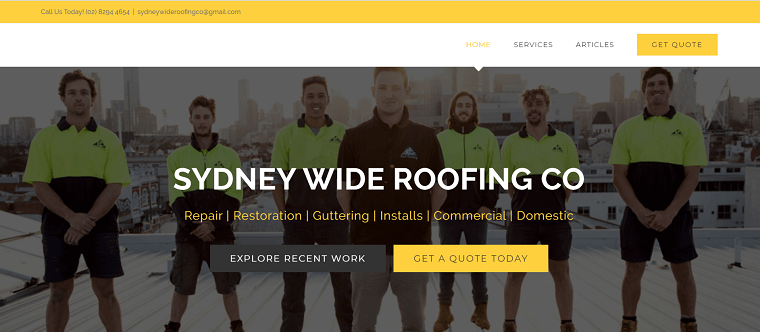 Best For
General Roofing Work
Services Offered
Roof repairs and restorations

Guttering

Roof installation

Tile pointing

Commercial and domestic services

Address
95 Bellingara Rd, Miranda NSW 2228
Contact Information
(02) 8294 4654
Website
https://sydneywideroofingco.com.au/
For many years, Sydney Wide Roofing Co has always aimed to deliver top-notch roof repair services, and now, they are one of the most trusted roofers in Sydney. Their dedication to fixing any problem and wide knowledge of the task at hand enable them to provide the best customer service possible. According to them, they guarantee to resolve your roofing issue, otherwise, you will get a full refund.
8.     Blu Roofing Co.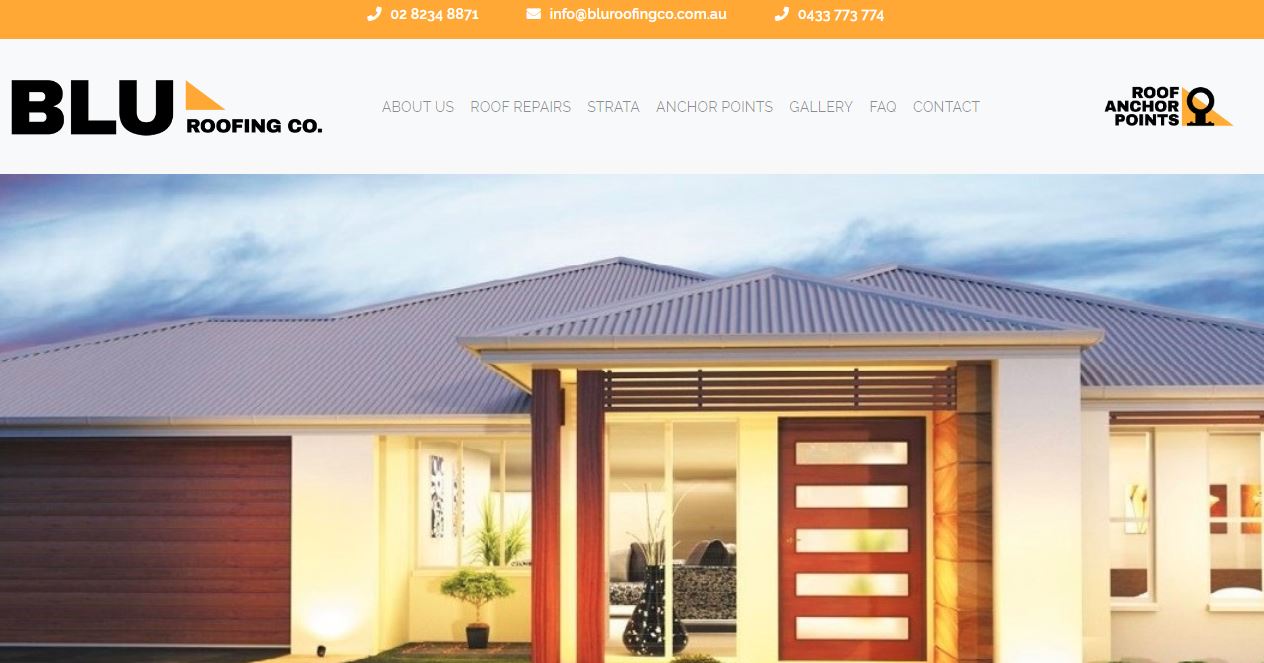 Blu Roofing Co. can repair or replace gutters and fascia on strata properties, large commercial, industrial buildings and residential homes to any height using the safest and most practical method available such as scissor lifts, knuckle boom lifts (Cherry pickers) or scaffolding or anchor points. They have licenses and training in all these methods.
9.     Ian's Inner West Roofing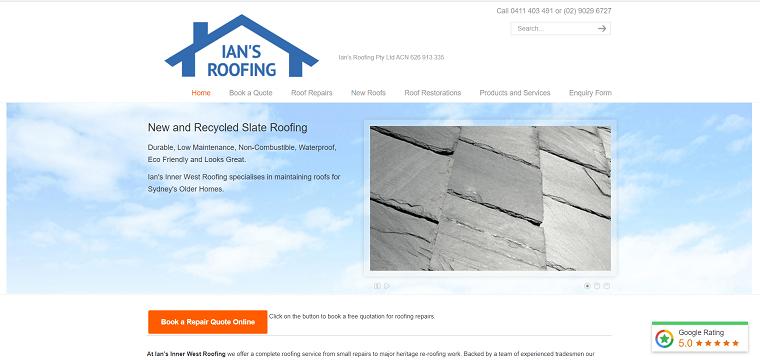 Best For
Complete Roofing Service
Services Offered
Roof repairs and re-roofing

Tile, slate, copper, zinc, and metal roofing

Installation work

New and recycled slate roofing

Address
58 Burnell St, Russell Lea NSW 2046, Australia
Contact Information
(02) 9029 6727; 0411 403 491
Website
https://www.sydneyinnerwestroofing.com.au/roofing/
Roof leaks, loose roofing sheets, and rust are just some of the many roofing damages that Ian's Inner West Roofing can repair. They have tradesmen who are well-trained and can handle any type of roofing system, from tile, metal, slate to copper roofs. They also offer other services such as roof restoration and installation, allowing them to cater to various roofing requirements.