The best way to beat the scorching heat during summer is to have a well-functioning air conditioner unit at home or office. So if you're experiencing problems with your aircon, it's wise to immediately look for the best AC repair in St. Petersburg.
If you're not familiar with any service centres in town, don't worry because we've already found the top-recommended places where you can get reliable and helpful assistance from experts.
See our list below to know why they're known for having the best AC repair in St. Petersburg.
1. Sub Zero Air Conditioning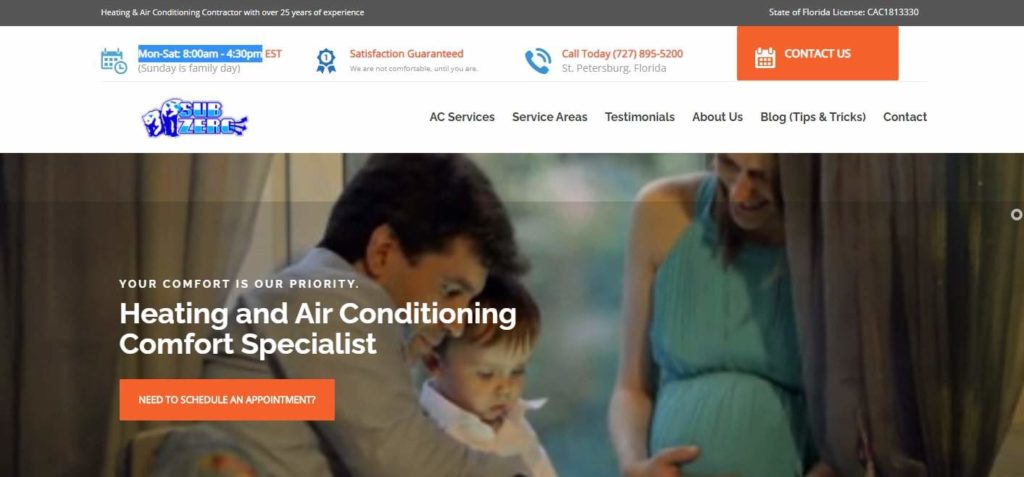 Sub Zero Air Conditioning has a group of professional and licensed HVAC contractors who specialise in fixing heating, ventilation, and air conditioning issues.
When it comes to AC units, they can repair all makes and models. Their services are available for both residential and commercial clients.
For fast and accurate results, they use advanced diagnostic equipment to immediately find the main source of the unit's problem. Knowing this, you can rest assured that they'll provide the best AC repair in St. Petersburg.
They even do pre-season preparation to make sure that your air conditioning systems are properly functioning at an optimum rate of energy consumption. They also conduct annual inspections to prevent long term damage and extensive costs.
Why Choose Sub Zero Air Conditioning?
Indoor and outdoor installation services
Full replacement
System repair
Maintenance services
2. M&R Air Conditioning & Electrical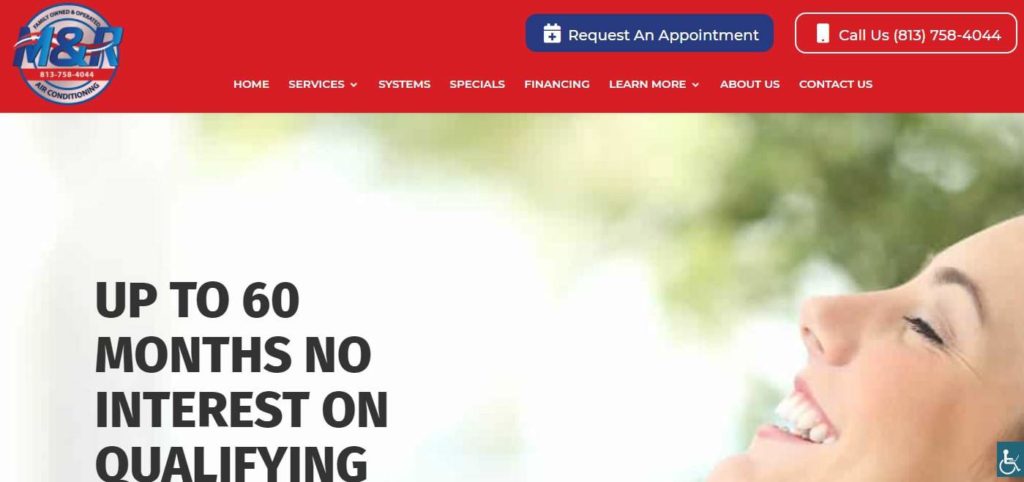 For those who are on a tight budget, M&R Air Conditioning & Electrical offers affordable yet top-notch repair service.
Their skilled and reliable technicians have worked with countless aircon systems so you can be sure that they're competent in solving various system concerns and processes.
Their services include fixing condenser fans and blower motors issues, air ducts leakages, electrical problems, and many more. No matter how big or small the problem is, they can get the job done as fast as possible.
They can help you with installation and maintenance to ensure that you'll get the most out of your AC unit without any unnecessary costs. Aside from being well-equipped, they're also responsive and prompt, especially for those who need immediate assistance on the same day.
Home Advisor, Angie's List, Trane, and Accredited Business have also listed them as one of the most trusted service centres with the best AC repair in St. Petersburg.
Why Choose M&R Air Conditioning & Electrical?
Fully licensed and bonded
Certified technicians
Free quotes
Affordable promo deals
Same-day repair service
3. Forest Air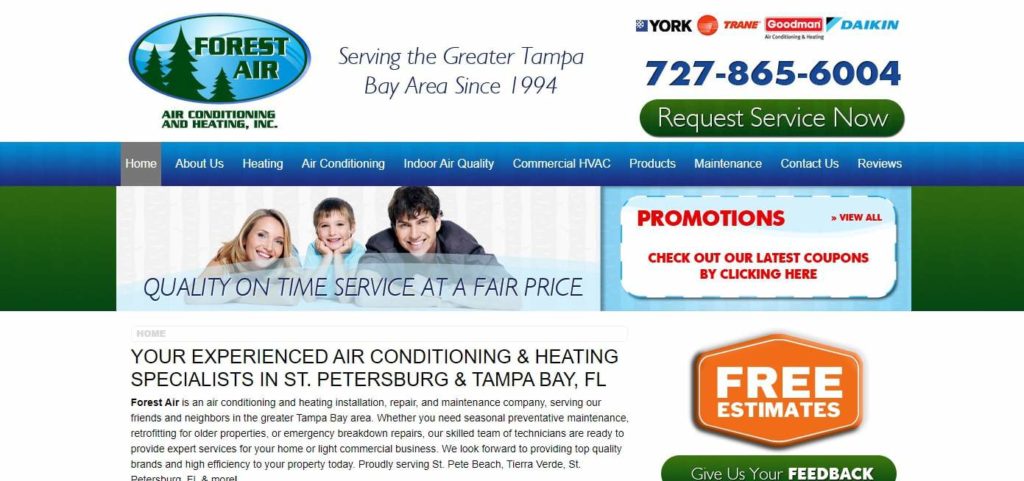 Forest Air specialises in providing preventive maintenance which involves seasonal tune-up to keep your AC unit running with maximum energy efficiency. With their maintenance programme, you can certainly avoid costly expenses!
When it comes to their installation services, they can help you find the right size and layout as well as determine the fuel costs of a certain model. This way, you can replace or upgrade your old unit with a more efficient air conditioning system.
For all the business owners out there, they can also help you install quality air conditioning equipment that's suitable for your property needs.
They're experts in fixing issues of all types of air conditioners and air conditioning equipment–giving you the best AC repair in St. Petersburg!
Why Choose Forest Air?
Upgrades and replacement services
Ductless mini AC installation
24/7 Emergency breakdown repairs
Retrofitting for older properties
4. Gulf Coast Heating & AC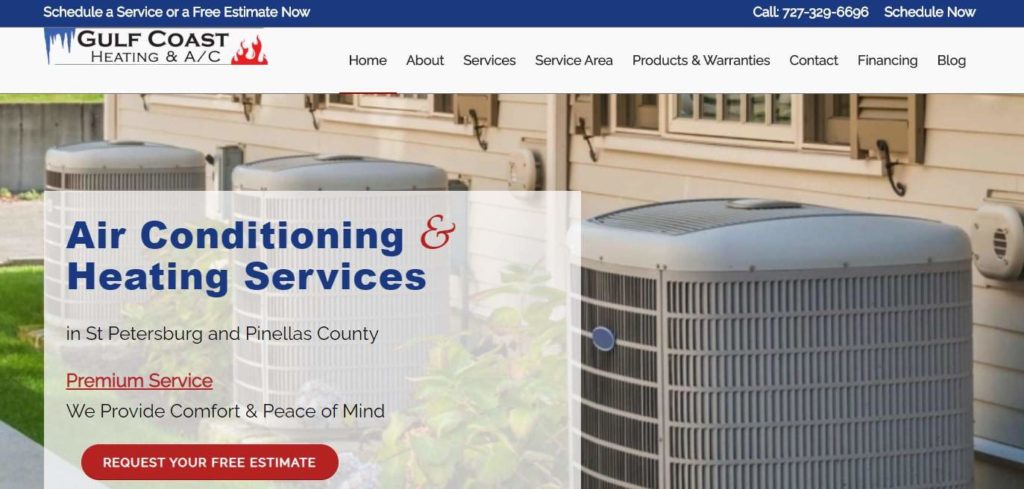 Gulf Coast Heating & AC offers a great selection of quality cooling and heating products as well as repair services–providing all-in-one solutions for those who need to replace or upgrade their current air conditioning unit.
All of their technicians are trained, experienced, and knowledgeable on the installation, repair, and maintenance of all brands of air conditioning systems.
In case you need a full replacement, they have a wide range of products that come from well-known brands like Trane, LG, Goodman, and Tempstar.
The best thing about them is that they also offer money-saving deals that'll lessen the overall service cost. It's one of the many reasons why many locals consider them to provide the best AC repair in St. Petersburg.
Why Choose Gulf Coast Heating & AC?
Same-day service
24/7 emergency repair
Over-the-phone troubleshooting assistance
Free estimates
5. Liberty Air Heating & Cooling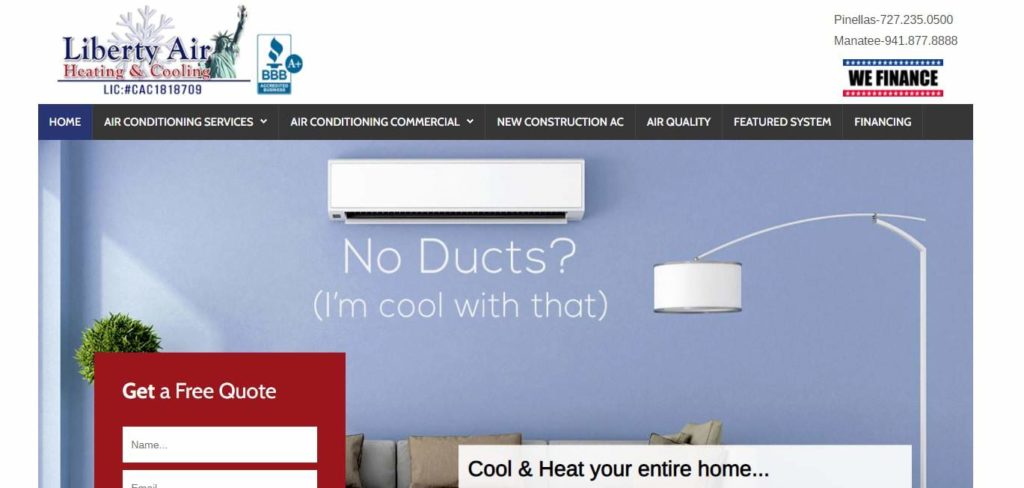 With the skilled and reliable HVAC specialists of Liberty Air Heating & Cooling, you can achieve your ideal custom-made HVAC system that's designed for your building's needs.
From consultation up to the final inspection, you can rely on their expertise and professionalism.
They're also known for their expertise in choosing the right filtration for your home or office, making them one of the providers for the best AC repair in St. Petersburg.
Moreover, they provide entire system sanitation procedures to get rid of the dust mites, mould, pollen, bacteria, and other elements that may cause health risks.
They also offer air conditioning tune-ups to help reduce energy costs, extend lifespan, and maximize system performance.
Apart from residential air conditioners, they're also knowledgeable in commercial air conditioners. They've worked on units for workplaces, server rooms, retail stores, and even healthcare centres.
Why Choose Liberty Air Heating & Cooling?
Routine inspection
Long-term maintenance plan
AC system design and build
Ductwork and installation
6. Total Air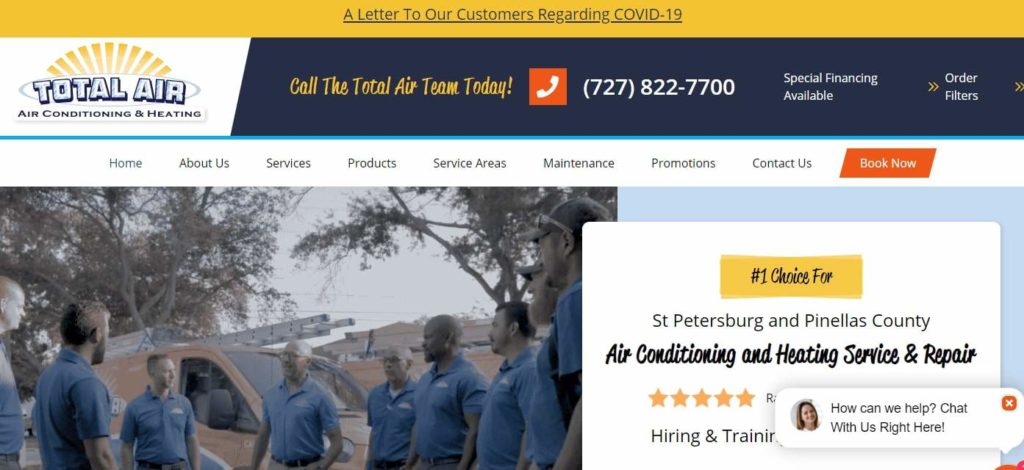 Total Air has certified and trained technicians who are highly knowledgeable in the latest AC innovations so rest assured that they can solve any system issue–even the rarest and complicated cases.
Their repair services include installation, maintenance, and inspections. For full replacement, they also sell a fair range of air conditioning units from top brands.
Aside from homeowners, they also serve entrepreneurs who run large businesses by providing commercial roof models. Their clients consist of hospitals, auto dealerships, and other large businesses.
Why Choose Total Air?
Licensed and insured
Emergency service
Lots of special discount deals
Free estimate
Membership plans
6.  Heatwave Heating & Air Conditioning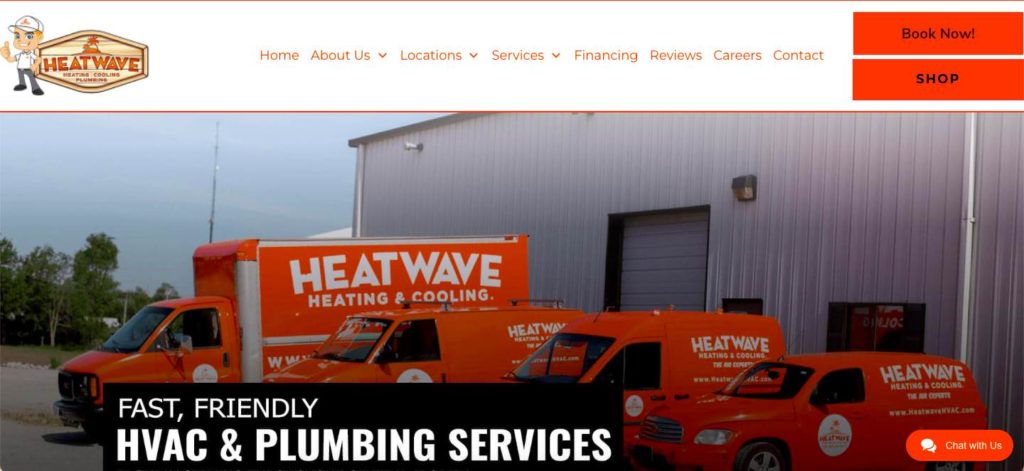 Heatwave Heating & Cooling has been serving the community with their HVAC services for more than a decade.
They have a team of licensed and insured technicians that can repair heaters, install air conditioning, maintain filters, and many more. They can do emergency repairs and replacements as well.
In addition, they service all major brands and so that it's hassle-free for you, they also have financing options to make the process easier.
Why Choose Heatwave?
Top quality workmanship
Prompt, professional service
Free service estimates
Personalized HVAC solutions
Great value and affordability
That's it for our list of places with the best AC repair in St. Petersburg! If you've already picked out which AC service provider to go with, tell us all about it in the comments below!