Red brick has long been a favored choice for building materials in home design. Its warm and earthy tones can add timeless charm and character to interiors and exteriors. 
However, choosing the right paint colors to complement red brick is important to create a cohesive and visually appealing look.
In this article, we will explore a range of interior and exterior paint colors that beautifully harmonize with red brick.
Understanding the Aesthetics of Red Brick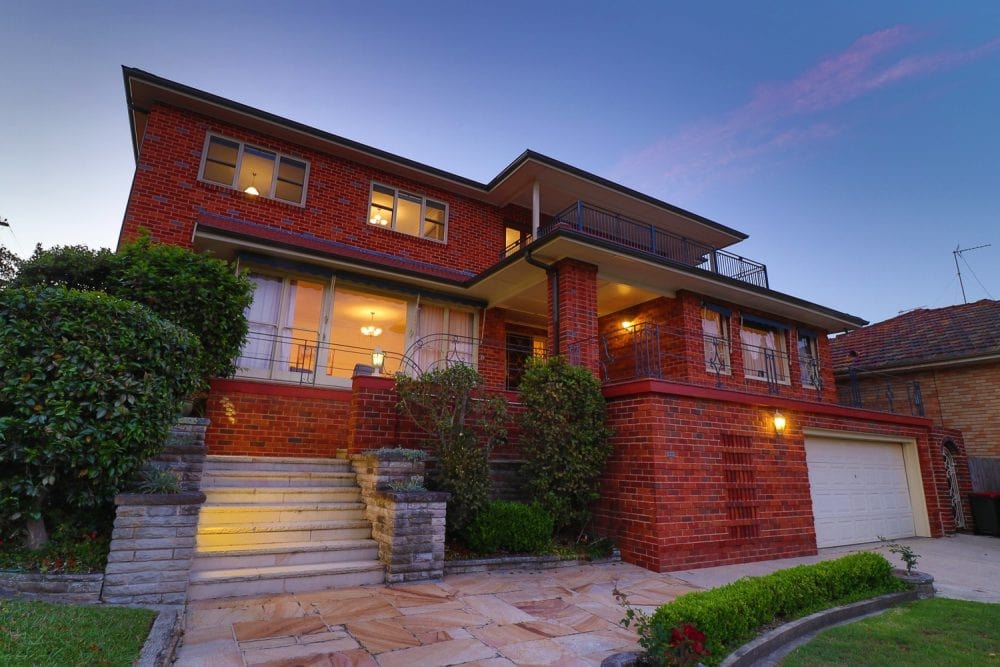 Red brick exudes a cozy, traditional charm reminiscent of classic architecture. It's often a mix of red and brown, which gives it an earthy appearance.
Red brick becomes a focal point in a space due to its bold color. So, it's important to pick colors and designs that go well with it to make it look even better.
Understanding how red brick looks helps you make smart design choices to make the most of its timeless and attractive appearance.
Interior Paint Colors That Complement Red Brick
Terracotta Red

If you're aiming for a seamless and complementary option, terracotta red is undoubtedly a great choice. This warm, earthy color enhances the red tones of the bricks, amplifying their strength and boldness.
To prevent the terracotta wall from overshadowing the red brick, opt for a lighter or paler terracotta shade.
Teal

Teal is a blend of blue and green that matches red bricks beautifully because green is red's complementary color. Its blue undertones bring in a sense of relaxation.
Teal's cool tones provide a pleasing counterpoint to the warmth of red bricks, resulting in a visually appealing contrast.
Off-white

Off-white is a timeless color that harmonizes with red bricks through its warm neutral tone. It creates a clean and crisp ambiance while allowing the red brick to shine as the focal point.
This color choice allows other features in the room to pop and enhances the appeal of rustic-style elements such as dark wooden furniture.
Mint
Elevate your room's depth and character by combining mint green and red brick accent walls. This pastel green shade introduces a refreshing and calming atmosphere, while the red brick continues to stand out in the room.
This combination creates an inviting and relaxing ambiance while maintaining a strong visual impact.
Apricot

Apricot blends seamlessly with red brick and offers a perfect balance of warmth and vibrancy. Its strong orange hues harmonize beautifully with the red brick's tones and exude warmth and comfort.
As a vibrant color, apricot also serves as an excellent choice for brightening up darker spaces.
Pinkish-White

Create a monochromatic red interior with pinkish-white. This color carries just a hint of red undertone and blends seamlessly with the bricks.
Its bright and light appearance creates a pleasant contrast that allows the natural beauty of the red bricks to shine through.
Exterior Paint Colors That Complement Red Brick
Gray

Gray, a versatile neutral color, comes in many shades that beautifully complement the distinctive tones of red bricks.
With various gray paint types available, the choices seem endless. Focus on bluish-gray, earthy taupe, and gray shades with warm violet undertones to accentuate the warmth of the red bricks without clashing.
For a darker and more dramatic effect, consider a matte charcoal gray.
Black

If you want a stylish, modern look for your home exterior, black paint complements red bricks seamlessly. Neutrals, like black, highlight the red brick's beauty without overshadowing it.
Black paint brings out the darker tones in your bricks and creates a moodier appearance.
For a regal, Colonial-style home, use black paint on your shutters and white for trimming, columns, and siding. For a sleek modern vibe, look for high-gloss paint that emphasizes black on exterior window trim, siding, soffits, and fascias.
Brown

The combination of brown and red bricks exudes an earthy vibe. Whether through brown accents or a brown roof, this color blends seamlessly with red bricks.
This draws out hints of brown from the bricks and enhances your home's curb appeal.
Dark brown paint helps define your red brick home's boundaries, while a lighter brown or beige can draw attention to windows when used for window trim.
Sage
Sage offers an exceptional contrast against the darker shades of red bricks. Whether opting for a darker or lighter sage tone, this color creates a striking contrast with red bricks.
Make the most of sage-colored paint by using it for different parts of your house such as the front door, window trim, siding, and more. Pairing sage walls with white trim adds depth to your home's appearance.
Blue For a unique twist on a red brick home, consider using blue paint to infuse a breath of fresh air. While blue falls on the cooler side of the color spectrum, a deep navy blue can create a surprising and harmonious color combination.
Yellow

Although it may seem unconventional, yellow can actually pair well with red brick. Dark yellow with an orange undertone can bring out the warm tones of your bricks and offer a whimsical touch to them.
Additionally, a light and creamy yellow adds a subtler yet captivating ambiance to your red bricks.
Tips for Choosing the Right Colors for Your Home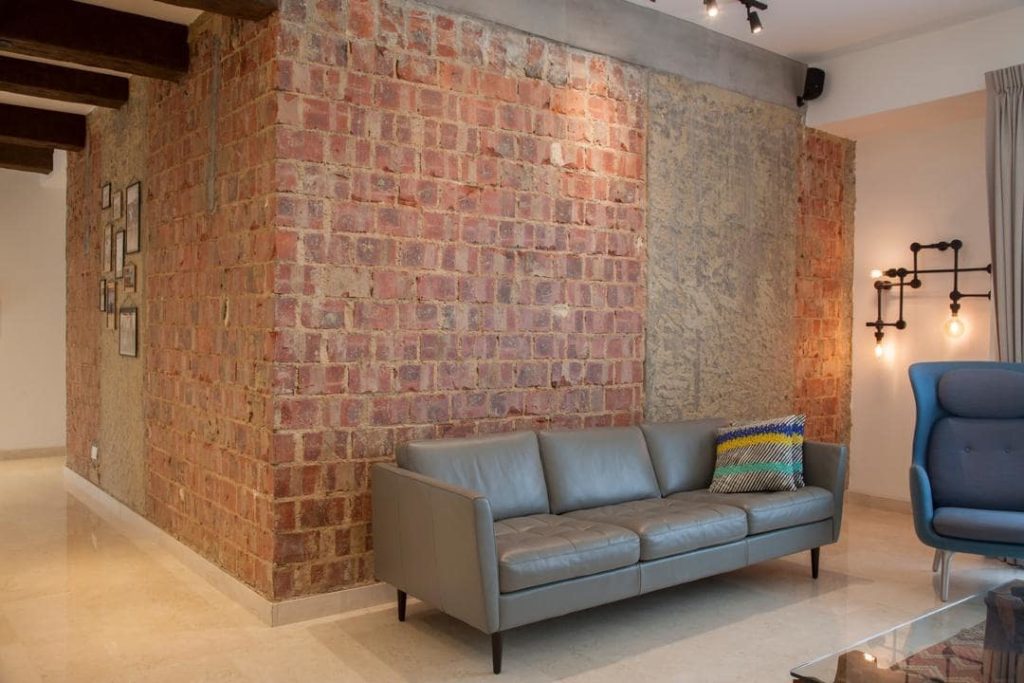 Here are some helpful tips on how to pick the perfect colors for your home interior and exterior. These tips will make it easier to decide which colors work best for you and your place.
Examine the Surroundings: Take a close look at the other features of your house and around it, such as the roof and landscaping. Also, take into account the overall aesthetics of your neighborhood.
While it's great to express your individual style, you'll also want your home to fit in well with the surrounding homes to maintain a sense of harmony.
Make sure that the chosen paint colors harmonize with these elements to create a cohesive and appealing exterior.
Architectural Style: Consider the architectural style of your home. Different styles may lend themselves better to specific color palettes.
For example, a colonial-style home might look fantastic with classic black-and-white contrast, while a modern design may embrace bold and minimalist color schemes.
Sample Testing: Natural and artificial lighting can greatly affect how paint colors appear. To make an informed decision, obtain paint samples and apply them to a small area of your home's exterior.
Observe how the colors change throughout the day and in different lighting conditions. This step ensures that you'll be satisfied with the final result.
Consider the Climate: The climate of your location can influence the choice of paint colors. Lighter colors may help keep your home cooler in hot climates, while darker colors can provide warmth in colder regions.
Also, consider how well the chosen colors resist fading and weathering over time.
Trim and Accents: While the main exterior color is important, make sure not to overlook the importance of trim and accent colors.
The right trim color can complement your house's main color, adding to its depth and character.
Curb Appeal: Think about the curb appeal you want to achieve. Some colors can make your home appear more inviting, while others may give it a stately or modern look.
Consider the impression you want to create when people approach your home.
Historical Considerations: If your home has historical significance, research its original color schemes or those commonly used during its era.
Preserving the historical aspect of your home can add value and appeal to it.
Consult Professionals: If you're unsure about your color choices, consider consulting with a professional painter or a color expert. They can provide guidance based on your home's specific features and your desired aesthetics.