Some people interchange porches and decks due to their similar functions. Both of them provide a house with a comfortable outdoor space and increase its indoor-outdoor flow.
Still, there are key differences between the two that completely set them apart from each other. Also, they provide particular advantages and disadvantages to a property.
So, here in this guide, we will discuss these two home elements: porch and deck, their differences, and pros and cons.
The Difference between a Porch and a Deck
A porch is situated at the front of a house, covered by the main roof, whereas a deck is, most of the time, built as a space extension in the backyard or side of the house.
The use of a porch is to allow the family to relax and hang out outside with protection from the rain, to welcome and entertain guests, and to serve as a place for extra storage.
On the other hand, a deck is unroofed (though it can have an awning) and serves as a leisure spot where you can grill barbecue, sunbathe on a chair, and dine al fresco, among other activities.
The Pros and Cons of Having a Porch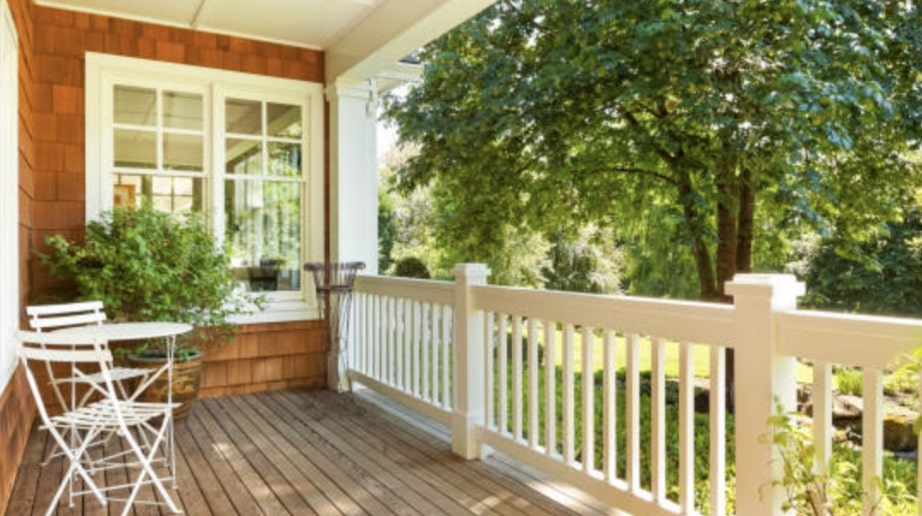 Let's check out the pros and cons of having a porch on your property:
Pros
Extends your space – A house with a porch lets the occupants or their guests enjoy reading or watching people outside while being shielded from the weather.
Increases your curb appeal – By using elegant wood flooring for your porch and adding lush plants and furniture like a suspended swinging chair, you can enhance your home's exterior appearance.
Lets in natural light – Homeowners with a porch can get plenty of sunlight to benefit their health. This home addition also makes the house more relaxing and wonderful to be in.
Keeps insects away – Porches can be built with decorative screen covers to prevent insects from coming in night and day.
Permits may not be required – Check your state regulations to ensure building a porch won't require a permit. Though, usually, anything that's as tall as 30 inches or shorter won't need a permit.
Cons
Very expensive to install – A porch can cost between $2,000 and $5,000 to install and an additional $10,000 or less for screening it.
Your porch can easily get dirty and stained – You would have to clean it often to ensure your house is inviting and comfortable from the outside.
The Pros and Cons of Having a Deck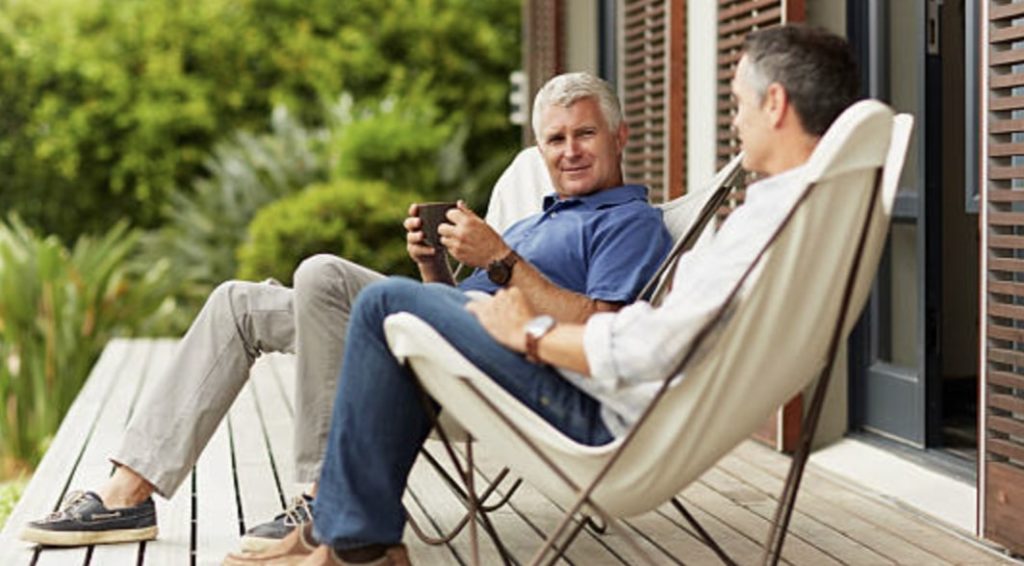 This time, let's go through the pros and cons of building a deck on your property:
Pros
Can be custom-made to your needs – From its main material to function, decks can be custom-built by the homeowner. It can have railings, steps, a TV, kitchen appliances, a barbecue grill, a pool, and a jacuzzi.
Great views and nature – A deck often provides great views and nature in the form of swaying trees, cool breeze, and gentle sun.
Increases home's value – For the above reasons, a deck can also raise your home's monetary and utility value.
Lower cost – Given its less complex building job as opposed to a porch's, you'll spend less on hiring a deck contractor.
Cons
Needs periodic maintenance – For a wooden deck to last long, regular maintenance including low-pressure washing, staining, and polishing, is needed.
May require a permit – Building a deck more often than not needs a permit. Thus, this will most likely add to your total expenses and delay the project time.
Conclusion
As you have seen, a deck and porch are different from each other. Both of them are good and customizable depending on your intended purpose for them.
So, if you want to have a relaxing space and entryway toward your house, you can add a porch to your existing house. Whereas, if you want a recreational space hidden from public view, then you may want to have a deck installed for you.
More Home Builder Resources