Adding a curb for your existing greenery or starting from scratch? Either way, it's an exciting project that will surely increase your garden's aesthetic appeal.
As a result, you can be more motivated to plant a variety of flowers, shrubs, and plants on your property as crops, decorations, or both.
At any rate, it can be effortful to determine curbing costs by researching them online. Also, there are many factors involved like the curbing type, length, yard slope, and so forth.
That's why we have done the work for you and summed them up in this detailed cost guide for you. So scroll down to learn more!
The Average Cost of Landscape Curbing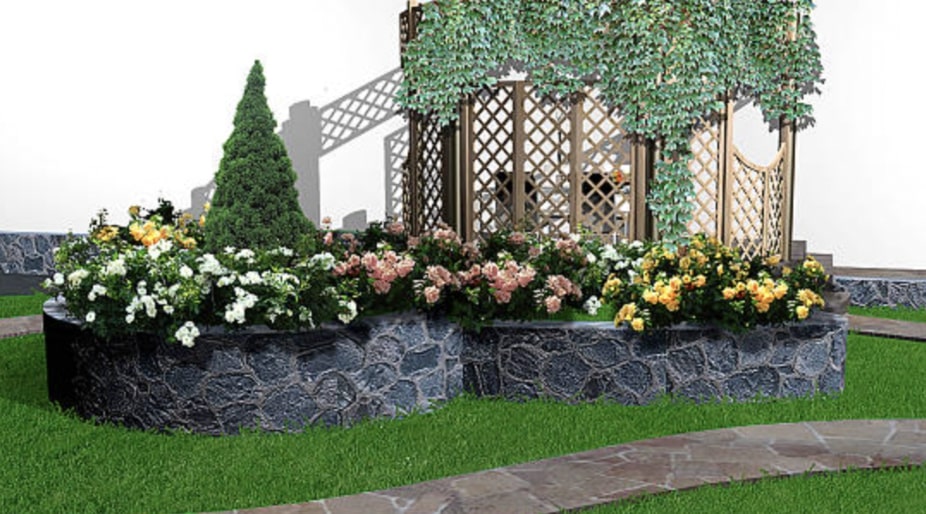 Landscape curbing projects differ greatly in size and design among clients. Most people spend around $740 to $1,800 to achieve the bordered look they desire.
From this, we can compute the average price of the service, which is $1,270. Below that number are the more affordable designs, and higher above it are the more luxurious designs.
All of these prices stated above already include the installation work needed, so you needn't worry about that.
Factors That Affect Landscape Curbing Rates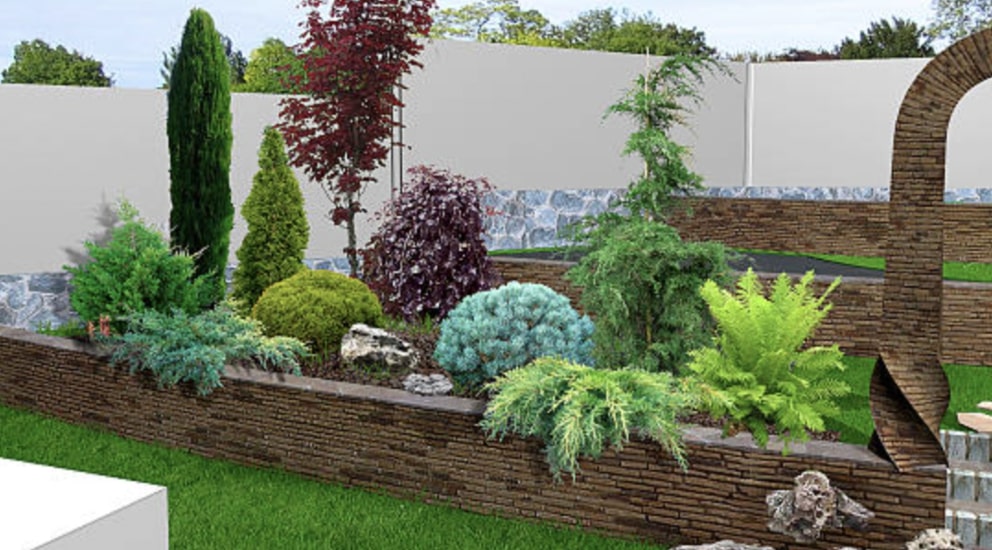 Several factors can affect the final price you pay for curbing your garden. These are the following:
How large or long is the curbing you plan to build in your yard? It plays a big role in determining the price.
The average cost for this is $13 per square foot. Factored in this amount are the curb material and labor costs as you will see in the next section.
Material – Brick vs. Concrete
Brick and concrete are the most common types of landscape curbing.
Made from clay, brick offers a classic and natural appeal that is affordable. It only costs $2 to $3 per square foot plus $5 to $10 for labor and installation.
On the other hand, concrete has many kinds that achieve a certain design effect. That includes concrete blocks that are placed together, poured concrete that is simple and ordinary, and stamped concrete that is finished with a stone-like luster.
Like bricks, concrete is also inexpensive. Concrete blocks cost about $2 to $3 per square foot, but poured concrete costs $4 to $5 per square foot, and stamped concrete costs an extra $8 to $28 per square foot, exclusive of professional labor.
Apart from brick and concrete, landscape curbing can be made of granite, wood, steel, and stone.
Let's go over them and their costs for a bit.
Granite – Granite landscape edging has a purer and classier look than brick or concrete. More importantly, it's more durable than the latter and can last for a very long time.
However, the price of installing granite in your yard is drastically more expensive. It costs $20 to $33 per linear foot.
Wood – Perfect for DIYers, wood is relatively easy to source and use. Though, it has a disadvantage—it's harder to install for curved sections.
Also, wood costs around $12 to $50 for every 2.5 to 4 linear feet.
Steel – Steel is strong, shiny, and weather-resistant. You can choose between stainless steel and galvanized types, both of which are highly resistant to corrosion and rust.
You can expect to pay $2.50 to $4.50 for steel edging per square foot in your garden.
Stone – Stone curbing can withstand extreme weather whether the climate is cold and humid or hot and dry. Like granite, it can last very long.
Often stone curbing is a custom job. And with regard to the costs, you have to pay approximately $12 to $40 per linear foot.
Your property may have hills or slopes on which you want to install curbing. Since this will involve harder work in terms of planning, digging, and installing retaining walls, you'd have to pay more.
Also, you need to install a yard drainage system so the water will drain out properly. As such, you may have to pay an additional cost of $780 to $12,000.
You might also need to cut a section of your curbing if it extends out of your house and to a public road. Curb cutting costs approximately $2 to $10 per square foot.
Related Building Articles