In general, you need to spend around $200 to $500 to replace your electric meter box outside the house. 
The fewer circuits the meter box is connected to, the lower you'll pay, but the more circuits the meter box has, the higher you'll pay.
Other factors that will alter the price are the meter box amperage, condition, and job complexity.
What is the average cost of meter box replacement?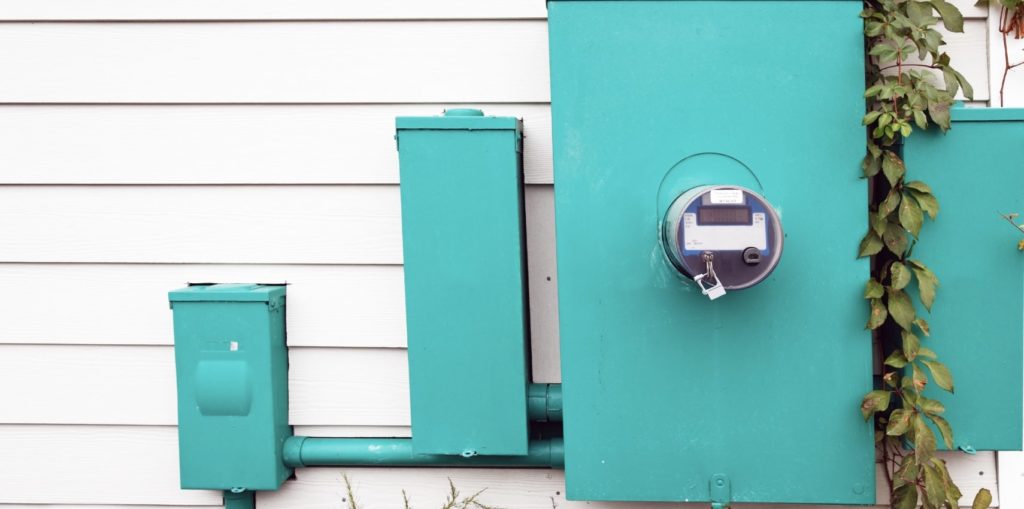 The average cost of replacing a household meter box is around $350 or between $200 and $500.
Note that these ranges already include the meter box unit, labor, and everything else and are for standard homes that use 100 or 150-amp electric meters.
The rate of replacing a meter box is affected by many variables including its brand, size, and how many circuits it supports.
As such the price can have a substantial difference as listed in the table below. And in it, we considered the low and high-end prices for meter box replacement.
| Meter Box Amperage | Low-End to High-End Costs |
| --- | --- |
| 100-amp meter box | $500 - $1,500 |
| 150-amp meter box | $500 - $1,750 |
| 200-amp meter box | $750 - $2,000 |
| 400-amp meter box | $1,500 - 5,000 |
Why do you need to replace your meter box?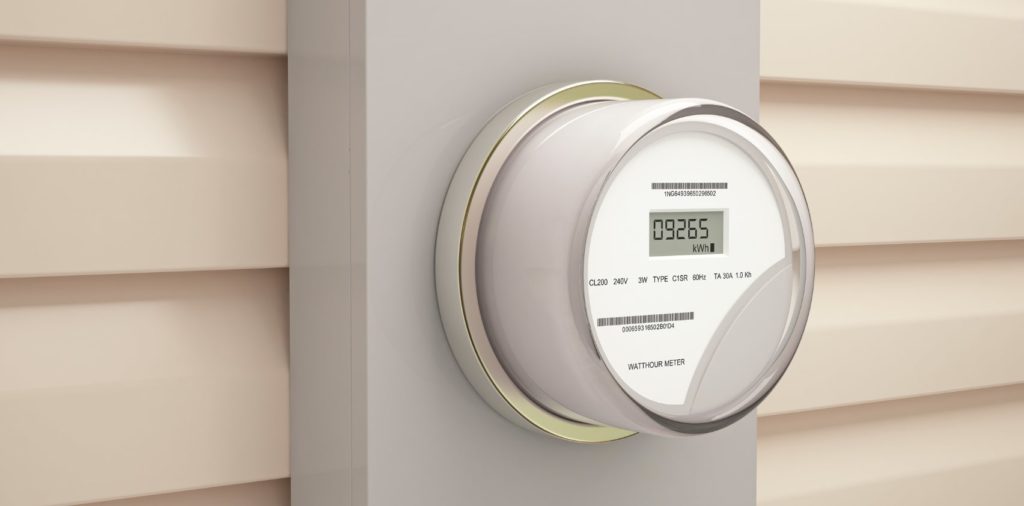 You need to replace your meter box because it
Prevents many electrical issues that can lead to fire, shock, or injuries
Makes your family safe and comfortable at home
Allows you to know precisely how much energy you're using
Helps you to lower your energy use and save money
You need to replace a defective or outdated meter box since it is an integral part of your house's electrical system.
To be specific, meter boxes act as a hub through which electricity enters your home, and they measure and record the electric current you use each month.
If the meter box isn't working as it should, the house will be prone to various electrical issues which can result in personal injury, electrocution, or a house fire.
So, getting the meter box fixed as soon as possible will keep everyone at home safe.
With a functional meter box, you'll also get a correct reading of your house's energy use every time. With this information, you can work on saving power so your home will run more efficiently and you'll have lower monthly utility bills.
When should electric meters be replaced?
Electric meters should be replaced when they don't provide ample energy for your house or you plan to add new appliances or electrical equipment.
Other than that, if your electric meter is over 25 years old, it is strongly recommended to replace it to meet the energy demands of the house. This is because an electric meter generally lasts for two decades.
How much does meter box replacement cost by place?
Here are the costs of meter box replacement by US city and state: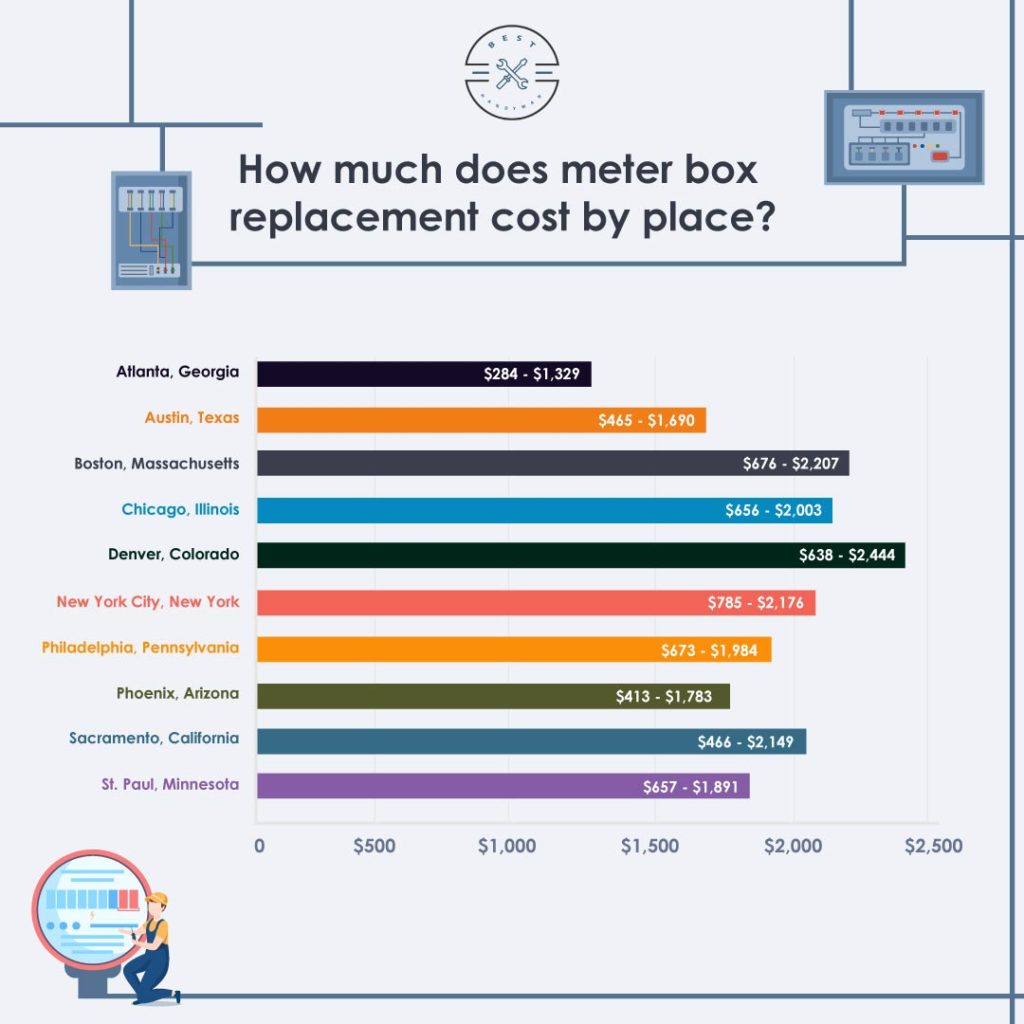 | US City and State | Cost Range |
| --- | --- |
| Atlanta, Georgia | $284 - $1,329 |
| Austin, Texas | $465 - $1,690 |
| Boston, Massachusetts | $676 - $2,207 |
| Chicago, Illinois | $656 - $2,003 |
| Denver, Colorado | $638 - $2,444 |
| New York City, New York | $785 - $2,176 |
| Philadelphia, Pennsylvania | $673 - $1,984 |
| Phoenix, Arizona | $413 - $1,783 |
| Sacramento, California | $466 - $2,149 |
| St. Paul, Minnesota | $657 - $1,891 |
What cost factors affect meter box replacement?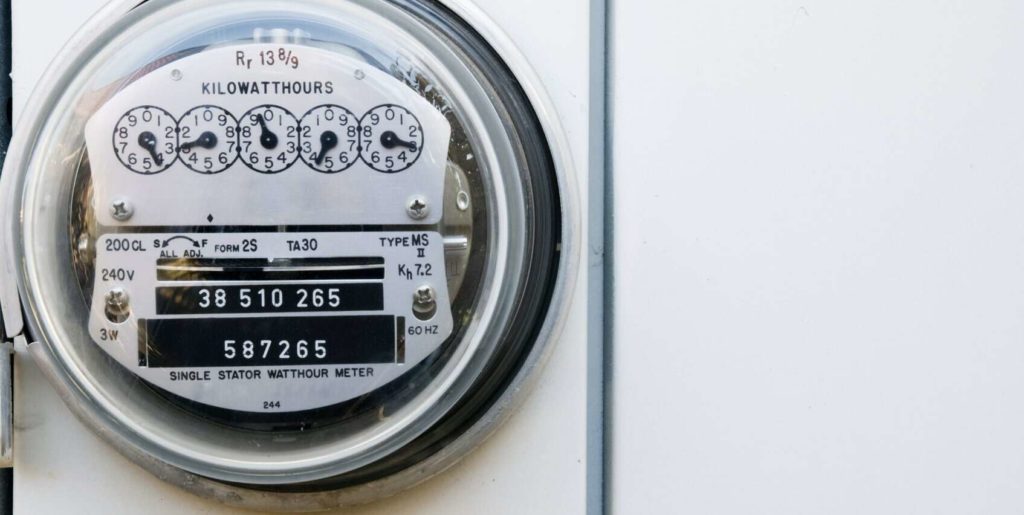 The factors that can add up to the costs of replacing a meter box are
Age and condition
Electric panel access
Amperage
Materials
Labor
Other electrical services
Warranty
Permits
1) Age & Condition
The electrician will first inspect the age and condition of your meter box. This lets them know whether a minor repair or a full replacement is needed.
If the meter box doesn't give enough power or is old or severely damaged, then it has to be changed. The cost of a new unit is around $50 to $250 exclusive of installation.
But if only a small part of the unit is damaged, say the meter box cover, then it just needs to be repaired and will cost less than replacing the entire thing.
2) Electric Panel Access
A meter box is often situated near electric panels, whether inside or outside the house.
But if the electric meter is located in a narrow area at the house, then the tradesmen will need more time to install it, which will add up to the overall price.
Furthermore, if the electrical panel needs to be moved outdoors, a full house rewiring has to be performed, which typically costs from $1,500 to $2,500.
3) Amperage
Amperage is the measure of electric current flowing through the home. It uses the unit of amps or amperes.
Generally, the higher the amperage of a house, the larger the meter box required. And the lower the amperage of a house, the smaller the meter box needed.
Most modern and standard-sized homes do well with 100 to 200-amp meter boxes, which are enough to cover their energy demands for lifestyle and comfort.
But for people whose meter boxes aren't sufficient for their power demands, they often upgrade to a higher amperage.
How much does a meter box cost based on amperage?
Here are the typical costs of a meter box of a certain size or amperage:
| Meter Box Amperage | Typical Costs |
| --- | --- |
| 100-amp meter box | $60 - $250 |
| 200-amp meter box | $90 - $680 |
| 400-amp meter box | $480 - $770 |
4) Materials
Besides the electric meter, you might also need to pay for fittings like screws, metal clamps, locks, and more. In all, these small parts should not contribute beyond $100 to your final electrician bill.
5) Labor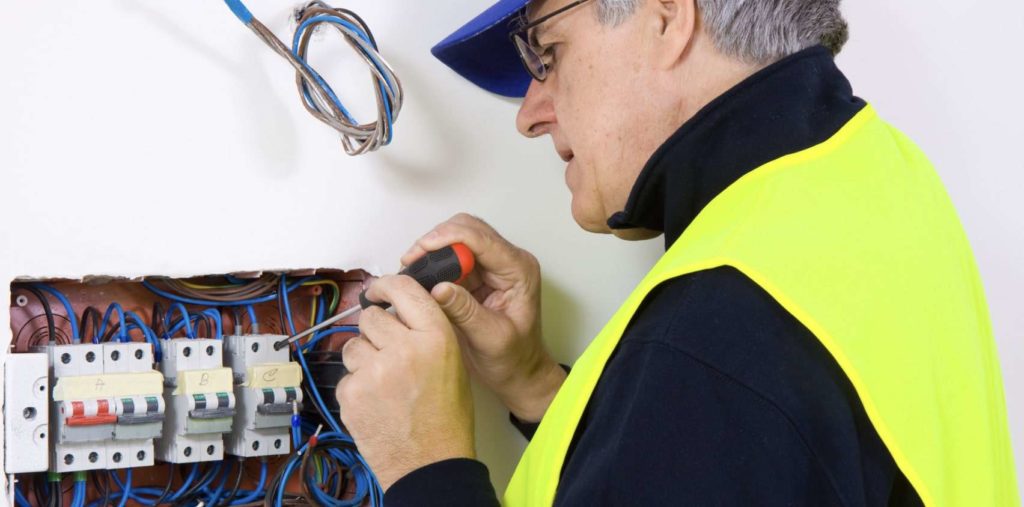 Also, you need to account for the electrician labor which often costs from $50 to $100 per hour. Note that this rate doesn't include callout, material, and other administrative costs.
6) Other Electrical Services
Some homeowners request other electrical services along with meter box replacement. This will increase the total costs.
One of them is installing a subpanel. Its purpose is to supplement the main electrical panel to meet all the house's energy needs.
Adding a subpanel typically costs $400 to $1,750 per piece, depending on its size or amperage.
Along with this, service entrance cables are needed for the subpanel, allowing electricity to flow into the home. 
The average rate for this work starts at $1,000, but this can vary based on the house size and installation location (whether above or underground). Since underground cables are harder to install, they usually cost higher starting at $5,000.
7) Warranty
Like shopping for home equipment or appliance, decent-quality meter boxes come with a full warranty to cover factory and workmanship defects. This will somewhat raise the price of the meter box unit.
8) Permits
Whether you're getting a meter box installed, replaced, or simply repaired, a permit is needed from the issuing agency to ensure the work conforms to safety standards and codes.
Securing a permit costs between $50 and $300 from the governing body in your state.
If you overlook this step, you're likely to get an expensive fine once caught. Not to mention that you will endanger your home, yourself, and those around you.
What does meter box replacement involve?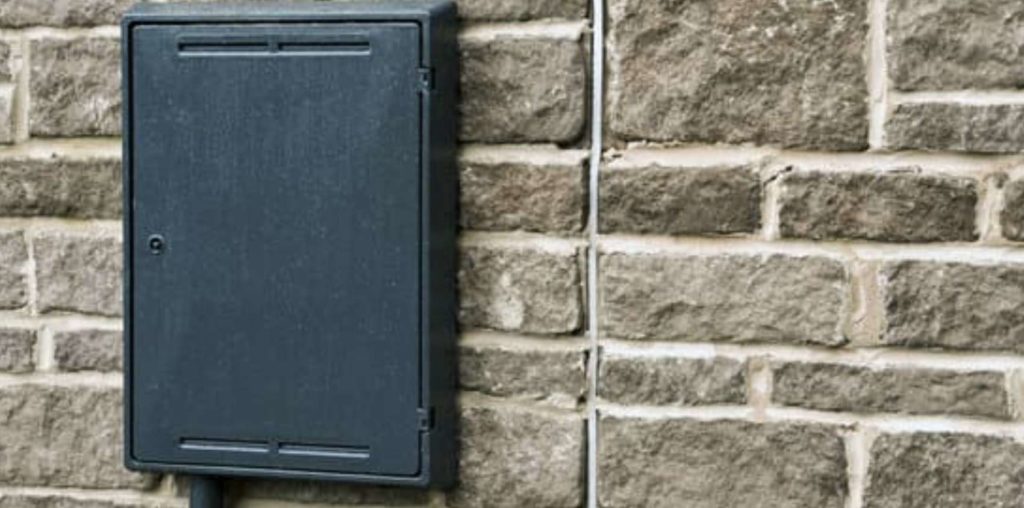 Replacing a residential meter box can involve installing or repairing one or more of these electrical parts:
Meter box
Subpanels
Circuit breaker
Meter Box
The job can only involve changing the meter box. Getting a new decent 100 or 200-amp meter box will roughly cost you $50 to $250.
Replacing only the meter box should take about 1 to 4 hours to finish. As mentioned earlier, licensed electricians charge $50 to $100 per hour.
Subpanels
Subpanels can also be installed in addition to the main electrical panel. Its purpose is to extend and distribute energy to a certain area or structure on a property.
For example, it can be used to supply electricity to a garage, garden shed, swimming pool, or jacuzzi, which the main electrical panel alone can't provide.
Adding a subpanel to your electrical system normally costs around $400 to $1,750 per piece. 
Circuit Breaker
Your circuit breaker may also need to be repaired alongside replacing your electric meter.
The circuit breaker is a switch that protects electrical circuits from being damaged by short or excessive currents by automatically shutting off all power.
Most homeowners spend around $150 to $200 for replacing and installing a new circuit breaker switch.
Is it safe to replace the meter box myself?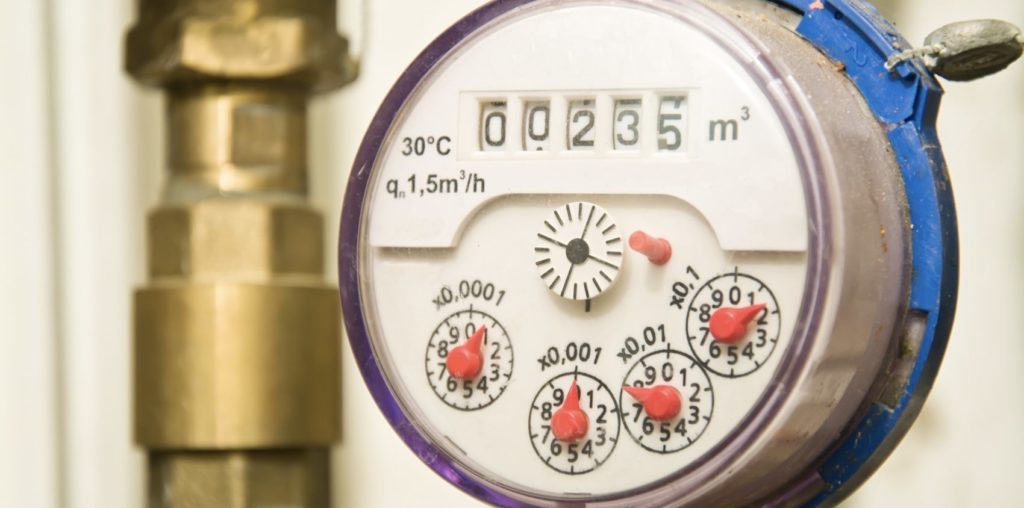 It is not safe to replace the household meter box by yourself if you're not a licensed electrician.
A meter box houses many electrical components including the main switch, breaker switch, and fuses. Tampering with them will pose a shock or fire hazard to yourself and those you live with.
Aside from that, you could damage your electrical system.
So, even though you'll spend less for doing this DIY project, the risks far outweigh the costs. Thus, we advise letting a licensed electrician replace the meter box for you, as they know how to do it safely and properly.
FAQs about Meter Box Replacement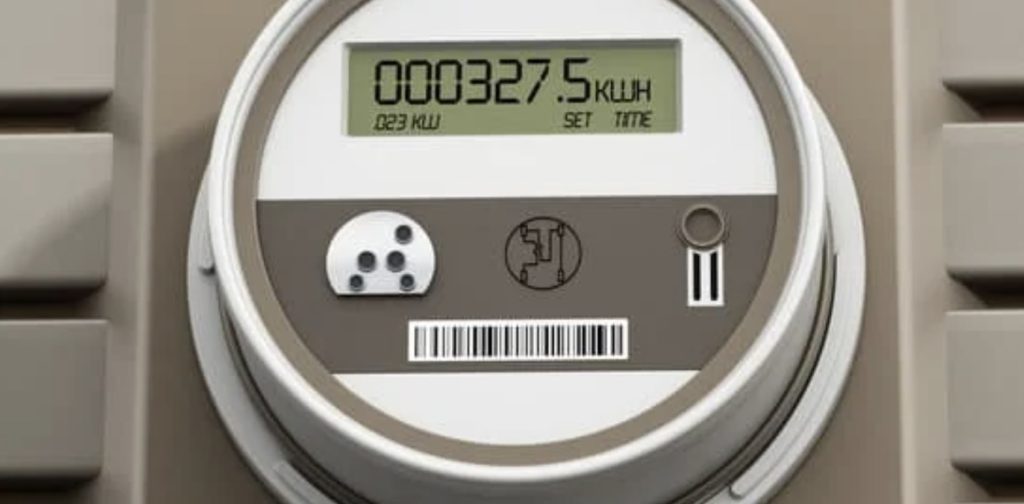 Lists of Electricians
Searching for a reliable licensed electrician to replace your meter box? Here are some of our reviewed electricians: