Pea gravel typically costs $10 to $50 per ton and $15 to $75 per cubic yard, excluding delivery and installation. They can also be purchased in a 30-pound bag for about $4 to $6.
You can expect to pay as little as $40 to as high as $2,880 for pea gravel, depending on the type of project, the size of the area to be covered, the supplier's rate, and the type of gravel you'll use.
To get a better idea of how much you'll have to budget for your pea gravel project, here's a more thorough explanation of the factors that may affect the cost:
Cost by Project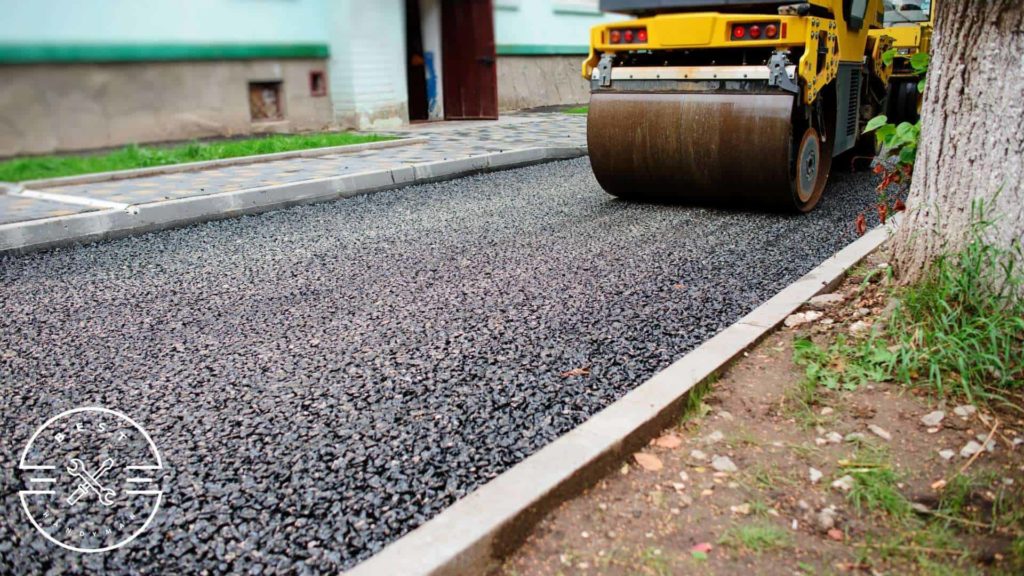 | Project | Cost |
| --- | --- |
| 1-car driveway | $700 to $1,440 |
| 2-car driveway | $1,300 to $2,880 |
| Pathway | $115 to $380 |
| Patio | $500 to $1,250 |
| Garden bed | $40 to $120 |
| Swimming pool deck | $320 to $880 |
The amount of pea gravel you'll need will differ for each project type. Not just because some projects have bigger areas but also because each project has different depth requirements, so you'll significantly need more pea gravel for some.
Driveway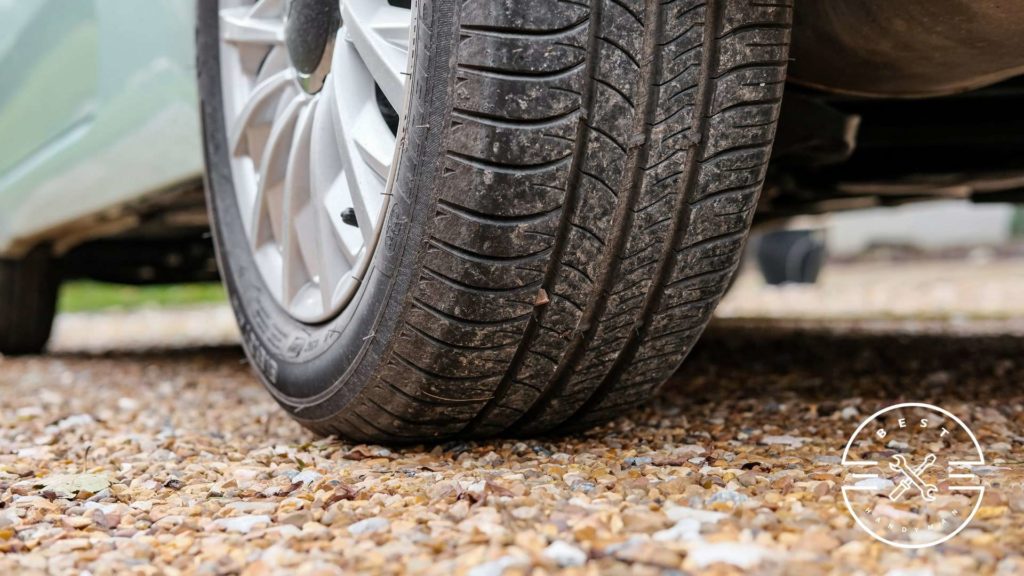 Driveways have to withstand the weight of your car, so they typically need a deeper layer of gravel than other projects. They usually need about 4 to 8 inches of pea gravel, with an additional layer of 8 inches of bigger rocks to provide better stability.
A 12'x24', 1-car driveway with a requirement of 4" pea gravel depth and 8" bigger rock depth will usually cost $700 to $1,440, including installation. For this project, you'll typically need 10 to 12 cubic yards of pea gravel.
On the other hand, a 24'x24', 2-car driveway with the same depth and layer requirement will need about 10 more cubic yards of pea gravel, so the cost will be significantly higher. Prepare about $1,300 to $2,700 in this case.
Pathway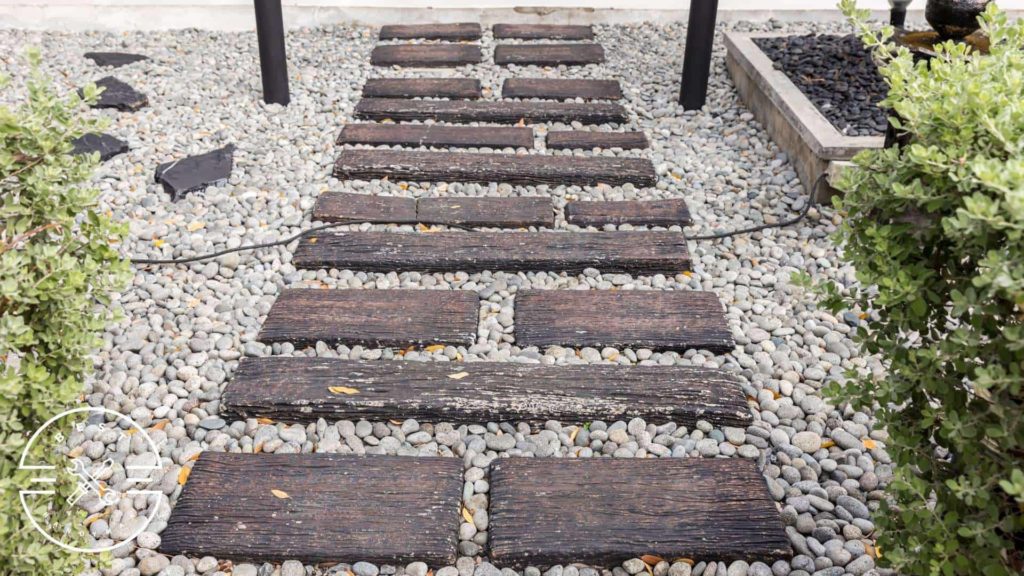 Pathways receive foot traffic, so even though they don't need to support the weight of heavy vehicles, they still need to be stable to handle said traffic. A depth of 2 to 4 inches usually is enough to have a stable pathway for your home.
That said, pathways are typically not that big, so you won't need much pea gravel for this project. About 1 to 2 cubic yards will be enough, depending on the size of your pathway.
A 4'x50' pathway or walkway will need about 1 to 1.5 cubic yards of pea gravel and will cost you $115 to $380. You can significantly lower this cost if you install the pea gravel on your own since pathways aren't that hard to DIY.
Patio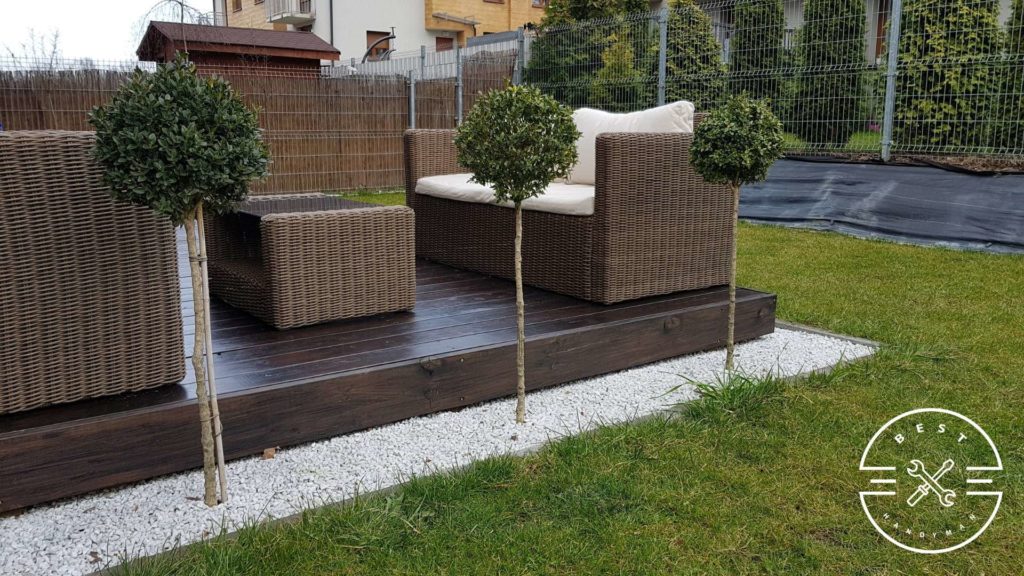 Patios usually host gatherings, so they're subject to both foot traffic and furniture weight. Hence, they typically need a deeper layer of pea gravel than pathways.
Typically, a 3 to 5-inch layer of pea gravel for a patio is enough. But you still need to consider the weight of the outdoor furniture and how much traffic the patio will carry.
Gravelling a 20'x20' patio will cost you about $500 to $1,250, depending on the quality of the pea gravel and the depth you'll need.
Garden Bed or Landscaping
Pea gravels are usually just used in garden beds and landscaping to improve their overall aesthetic, protect the bed from weeds, and improve the soil's drainage. That's why a thin layer of 1 to 2 inches of pea gravel should suffice to create the desired effect.
A 60-square-foot garden bed will need about half a cubic yard of pea gravel, so prepare around $40 to $120.
Swimming Pool Deck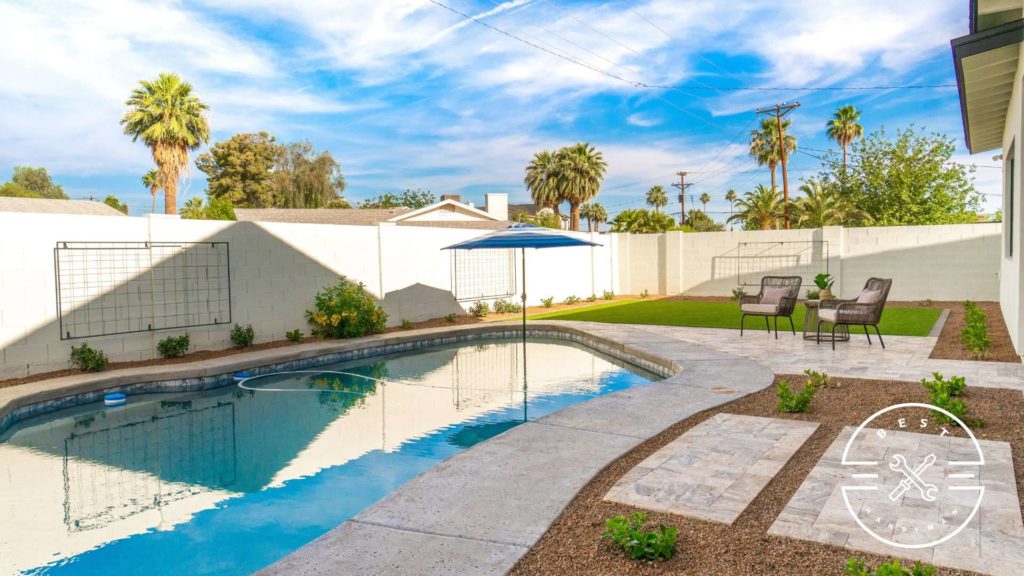 Pea gravels are usually installed in swimming pool decks for aesthetic purposes and lounging, so said gravel will need to be able to support the weight of the furniture you'll use and the foot traffic expected in the area.
A layer of 3 to 4 inches is typically enough to support the furniture and traffic in the area and prevent the gravel from shifting too easily. This depth also allows good drainage and prevents water from pooling on the deck.
A 400 square-foot or 14'x80' swimming pool deck will need 4 to 4.5 cubic yards of pea gravel. This will cost you about $320 to $880, depending on the pea gravel's color, texture, and depth.
What are the factors that can influence the cost of a pea gravel project?
Supplier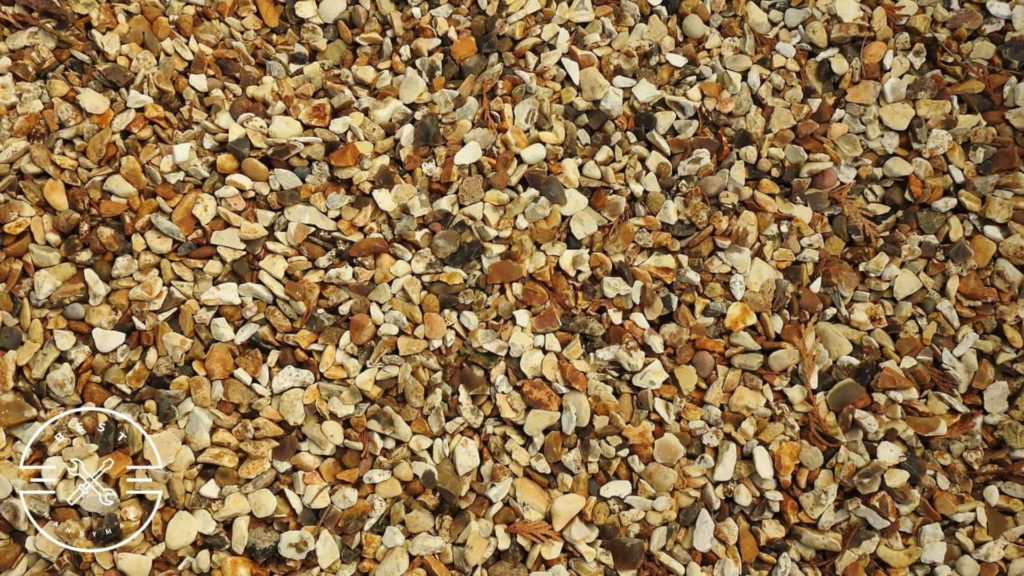 The price per ton, cubic yard, or bag can vary among pea gravel suppliers. Wholesale suppliers generally offer pea gravel at a much lower cost than a local home improvement shop since they have more supply and lower operating costs.
However, purchasing from a supplier that's miles away from you just because they offer a lower cost per unit may not always be the most cost-effective option.
Bulk Purchase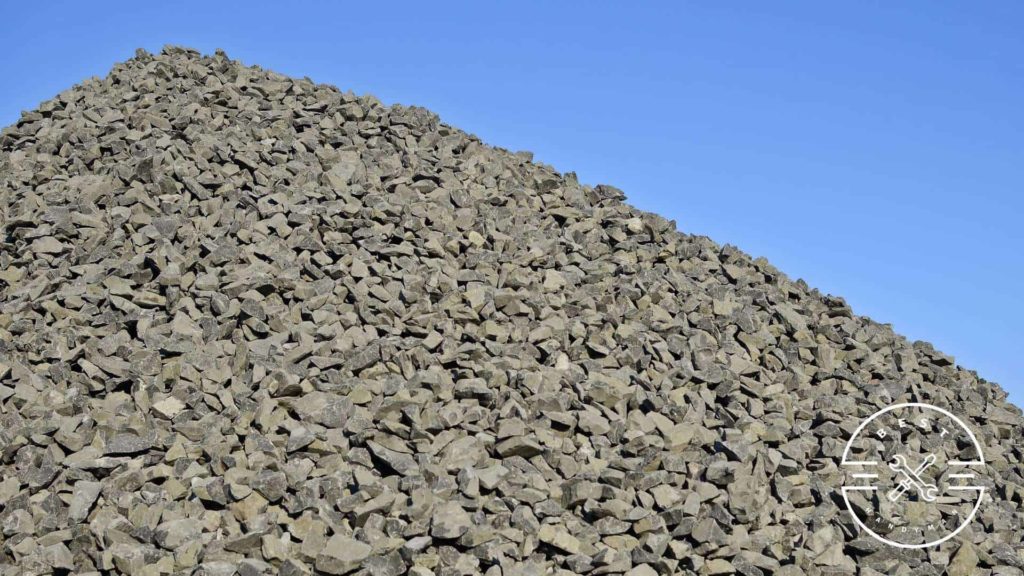 | Amount of Pea Gravel | Cost |
| --- | --- |
| 1 bag (30 pounds) | $4 to $6 |
| 1 ton | $10 to $50 |
| 1 cubic yard | $15 to $75 |
| 1 truckload (25 tons) | $250 to $500 |
When you buy pea gravel in bulk, the cost per ton or cubic yard is usually lower than when buying smaller quantities. Suppliers typically offer volume discounts, as it's more efficient for them to deliver large quantities at once.
A truckload of pea gravel usually costs $250 to $500 and contains about 25 tons of pea gravel. A ton will usually cover 100 square feet if you lay a 2-inch layer, so this is the ideal purchase for bigger projects.
If a truckload is too big for your project, consider buying per ton, which will cost you $10 to $50, or per cubic yard, which will cost $15 to $75. This will be significantly cheaper than buying a 30-pound bag that will only cover 3 square feet for $4 to $6.
Type of Pea Gravel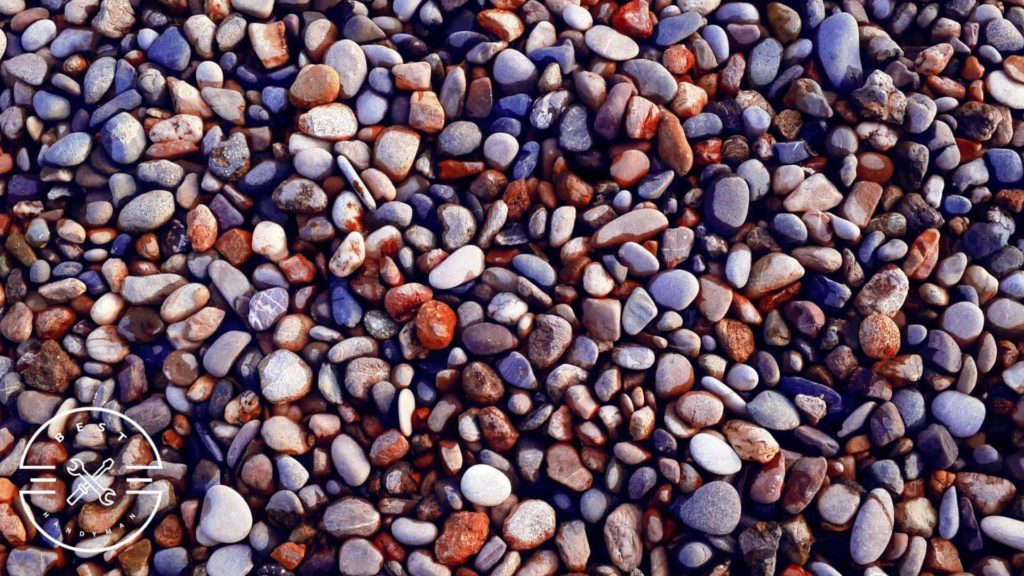 | Type of Pea Gravel | Cost Per Ton |
| --- | --- |
| Standard pea gravel | $10 to $50 |
| Colored pea gravel | $20 to $50 |
| Glow-in-the-dark pea gravel | $30 to $60 |
Pea gravel can typically be categorized into standard and colored gravel. Standard gravels are those with natural grayish or brownish color, while colored are those with eye-catching colors like green, pink, and blue.
Colored pea gravels are typically more expensive, costing about $20 to $50 per ton. Hence, standard pea gravels that only cost $10 to $50 per ton are typically a more cost-effective option unless you need a specific color to match your design theme.
Recently, suppliers have also started offering glow-in-the-dark varieties. These are usually the hardest to find and most expensive, costing about $30 to $60 per ton.
Pea Gravel Texture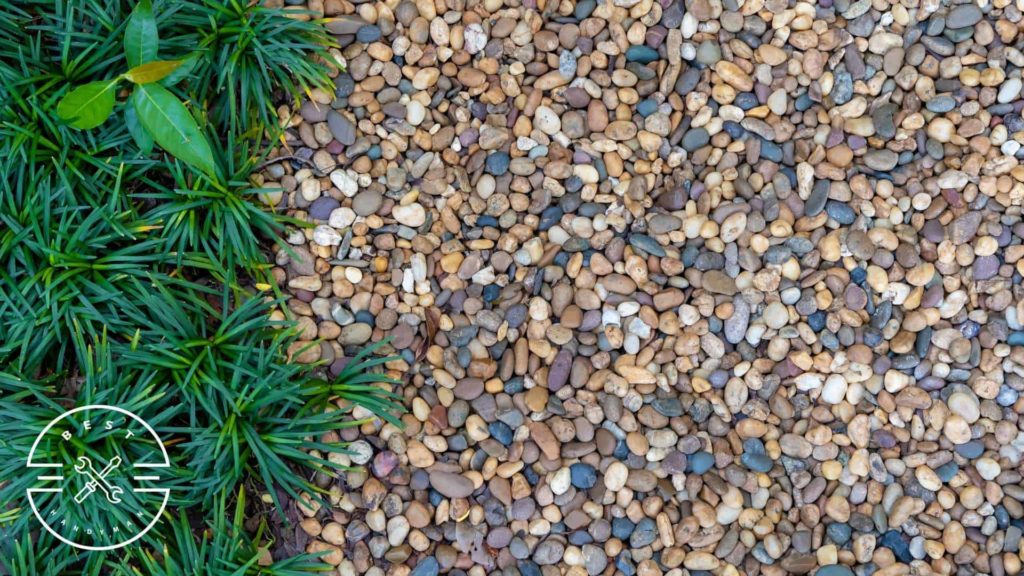 Higher-quality pea gravel is usually used if you want to have a smoother texture since they have a more rounded and uniform size. These are typically used for pathways, patios, and gardens because they provide better aesthetics and foot comfort.
However, since these types of pea gravel require more processing, they're usually a lot more expensive than roughly textured pea gravel.
Borders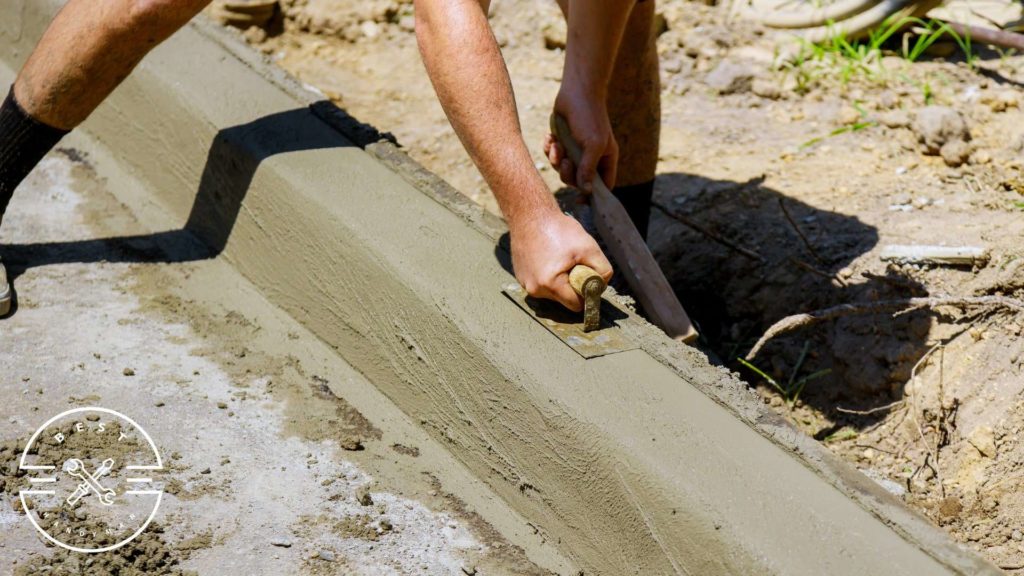 Pea gravels naturally shift over time since they're loose, especially in high-traffic areas. Borders can help contain them within their designated area.
Edging materials, like stone, metal, or wood, can also enhance the overall visual of your pea gravel project. They create well-defined lines that give your pathway, patio, or driveway a more polished look.
However, using edging or borders will generally increase the total project cost. Depending on the type of border you'll use, you're looking to increase the total project cost by $2 to $11 per square foot.
Delivery Fee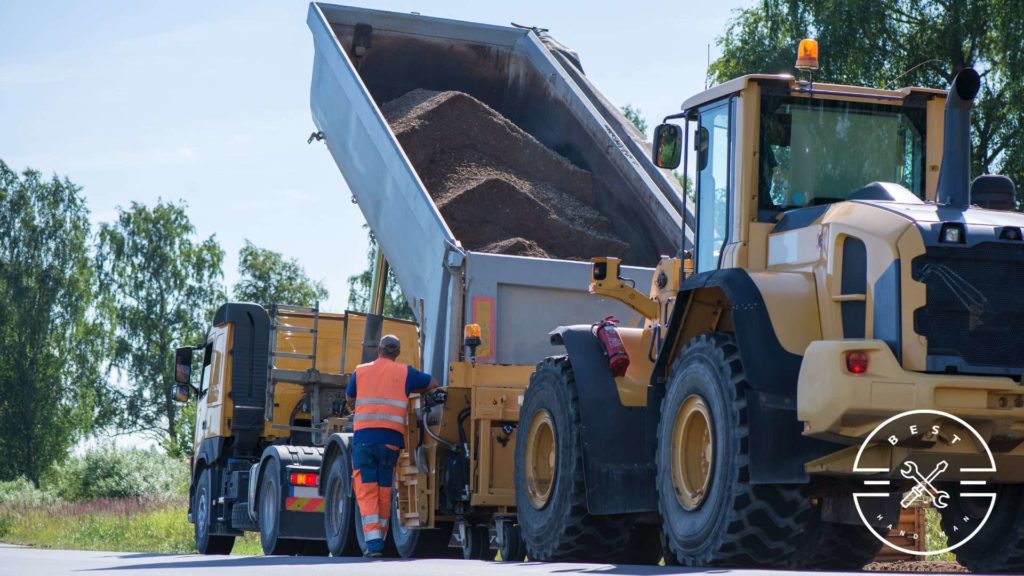 Unless you're buying only a few bags of pea gravel, you'll likely need the supplier to deliver the material to your home. The handling and delivery fee will drive up the total material cost, especially if your home is far from the supplier's warehouse.
There are even instances when the delivery fee is much higher than the cost of the pea gravel itself. That's why it's important to look for suppliers around your area so you can minimize the delivery fee.
You can expect to pay around $5 to $10 per mile for delivery. If you find a supplier near your area, they may offer to deliver the pea gravel for free if you buy a specific amount.
DIY Pea Gravel Installation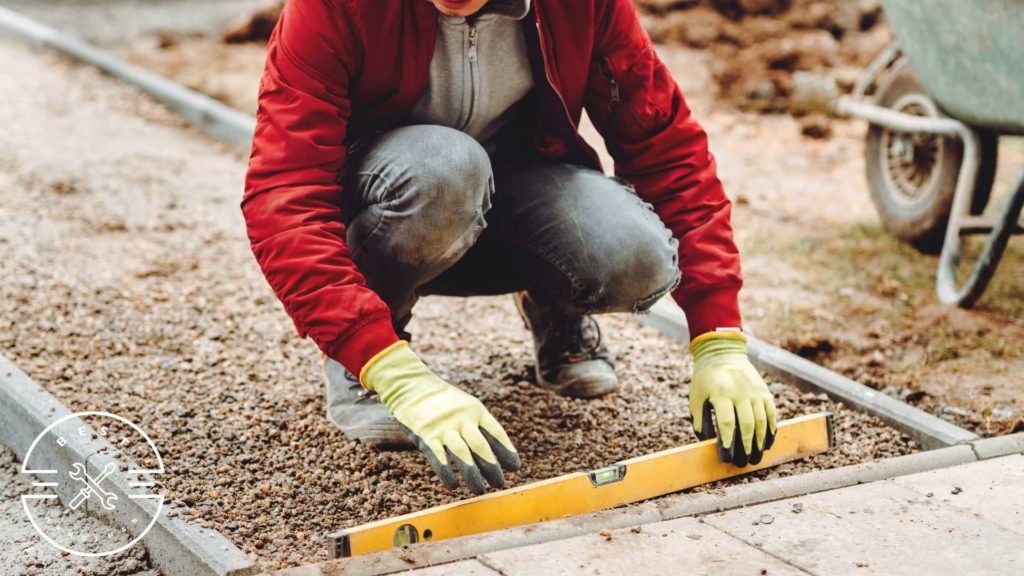 Installing pea gravel can be a relatively straightforward DIY task, so you can do it on your own. By installing them yourself, you're looking to save almost half of the supposed cost if you hire a professional.
You will only typically need to pay for the materials if you're installing the pea gravel on your own. You may spend as little as $10 per ton if you manage to find a supplier that offers free delivery.
Just remember that this is a labor-intensive and time-consuming DIY project. If it's a large project and you don't have a lot of spare time, just hire a professional for about $13 to $65 per hour.