Transforming your patio into a tropical paradise requires incorporating exotic styles, unique features, and an entire upgrade of your outdoor space. Thankfully, your patio makeover doesn't have to cost you hundreds to thousands of dollars to look luxurious. By adding a few features, colors, and greenery to your landscape, you can turn your space into an exotic oasis.
After determining how much you can spend on the makeover, you will need to choose designs, textures, colors, and layouts that could help you create your own tropical paradise. Here are a few tropical patio decor ideas that are ideal for transforming your patio into an escape reminiscent of a faraway holiday destination.
How to Turn Your Patio into a Tropical Paradise on a Budget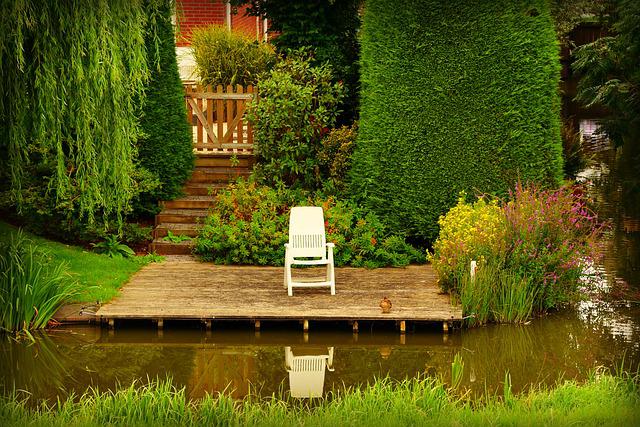 Incorporate Plants
As far as patio decors go, plants are the most inexpensive ones of them all. Incorporating a few plants that vary in heights, leaf shapes, and shades of green will help add texture and depth, turning your patio into a lush, luxurious area.
Inaugurate a Water Feature
Something about the sound of water creates a feeling of instant tranquility. From the sound of a stream to a babbling brook or swimming pool, the sound of water plays a crucial role in helping you relax and unwind. You don't need to splurge on expensive fixtures, water features such as birdbaths, koi ponds, makeshift water fountains, and gurgling fountains will do just fine.
Add a Few Bright and Exotic Flowers
To make your patio even more tropical, you can add a few uniquely brightly colored flowers to make the space more vibrant and exotic. You can purchase an inexpensive bouquet of vibrant colored flowers from your local florist and use them to give your patio a soothing appeal. Fragrant flowers are also a good option since they appeal visually, sensually, and fragrant.
Incorporate Stone Features
Incorporating a stone path, stone walls, or planters is simple and affordable and can add a charming, rustic quality to your tropical patio. You can even place your plants over the stones to create a softer, jungle-like appearance.
Integrate Soft Lighting
You can invest in inexpensive lanterns or string lighting to keep the relaxation and tranquility going even after the sunsets. Soft lighting creates a calming ambiance and allows you to entertain guests in the evening.
Inaugurate Patio Furniture
The main reason for having a private tropical paradise is the ability to de-stress, relax, and entertain guests in stylish comfort. Patio furniture with high-quality fabrics and neutral colors can blend well with the lush environment of your tropical paradise. Plus, there are several affordable options for patio furniture.
Start Your Patio Makeover Today!
Like every other home improvement, transforming your patio into a tropical paradise is a task that requires a lot of time, planning, and commitment. Home improvements like patio makeovers increase your home's resale value, which means there is a good chance you will be reimbursed for most of the improvements you make. Outlined above are some of the best ways to develop a personal tropical paradise on a budget.