A roof that is in good shape can properly protect you and the whole of your property from debris and extreme weather conditions. Meanwhile, substandard roofing can only cause you problems like mold and leaks for instance. Obviously, no one wants to go through the latter situation. This is why choosing the right roofing for your property is very important. If you're not sure how to go about this, it's a smart move to seek help from experts. These best roofing contractors can guide you in determining all your roofing needs. Check them out and give them a call once you're ready to start your project.
1. Premier Roofing Company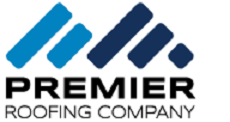 Best For
Full-Service Roofing Contractor Services
Services Offered
Residential roofing

Multi-family roofing

Roof inspection

Address
2570 W. 8th Avenue, Denver CO 80204
Contact Information
303-233-7663
Website
https://www.premier-roofing.com/
With 14 years of experience in business, Premier Roofing Company has already satisfied thousands of customers. They are a full-service roofing contractor offering a huge range of services including roof restoration for homes, free roof inspections, and damage assessments. And because Premier Roofing Company always focuses on providing first-rate service and using the best products, you're guaranteed of getting excellent value for money when you hire them.
2. Jenesis Roofing Inc.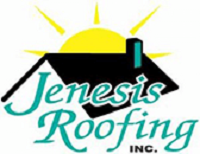 Best For
Roofing Construction, Installation, and Repair
Services Offered
Residential and commercial roof replacements

Metal and flat roofing

Roof emergency services

Wind, hail, storm and flood repairs

Tree and debris removal

Address
1125 South Lipan Street

Denver, CO 80223

Contact Information
303-789-1505
Website
https://www.jenesisroofing.com/
Want to increase the value of your home? You can easily do it with the help of Jenesis Roofing Inc. They can do it with ease by repairing or replacing your roof, depending on its current situation. You can also rely on them if you need emergency roofing services or expert help in mold testing and installing tarps at home. From start to finish, they offer quality workmanship and strive to meet all of your requirements.
3. Formula Roofing and Remodeling
Best For
Roofing Installation
Services Offered
Residential and commercial roofing

Tile roofing

Roofing repairs

Exterior design

Warranty services

Address
4560 Columbine St

Denver CO 80216

Contact Information
(303) 600-8696
Website
http://www.formularoofing.com/
Formula Roofing and Remodeling is an expert in all types of commercial roofing including concrete tiles, asphalt shingles, EPDM, PVC, and numerous others. They're also flexible enough to work with homeowners, providing them with full roof replacement services to protect and improve the look of their properties. For a free, no-obligation consultation and inspection, call them at (303) 600-8696.
4. Elite Roofing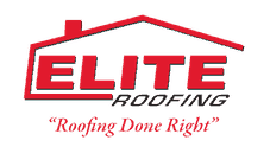 Best For
Residential and Commercial Roofing Solutions
Services Offered
Roof inspection

Roof installation and replacement

General roof repairs

Roof financing

Address
5475 Peoria St., Unit 4-106, Denver, CO 80239
Contact Information
(303) 296-0361
Website
https://www.elite-roofs.com/
Elite Roofing is your go-to company for excellent residential and commercial roofing solutions. They are well-versed in all various roofing work, allowing them to fix leaks and other roof damages, replace an existing roof or install a new one, and offer roof financing options. For complete details on how Elite Roofing can accommodate all your needs, go to https://www.elite-roofs.com/.
5. Integrity Xteriors

Best For
Roofing, windows, siding
Services Offered

Residential Roofing
Commercial Roofing
Hail Damage Repair
Replacement Windows and Doors
Siding, Painting
General Construction Renovations

Address
2600 W. 29th St., #G101, Denver CO 80211
Contact Information
[email protected]
(303) 942-1119
Website
https://integrityxteriors.com/
Unsure of what roofing solution you need? You can get a free consultation from Integrity Xteriors' roofing experts! You can call them for a free inspection and estimate, so you're confident that before undertaking any roofing service, you know it's compatible with what you need.
6. Denver Roofers LLC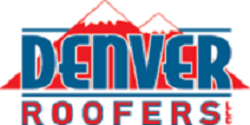 Best For
Roof Replacement and Installation
Services Offered
Roof inspections

Residential roof replacement

New construction roof installation

Multi-family roof replacement

Insurance claim assistance

Address
100 Kalamath St

Denver, CO 80223

Contact Information
(720) 443-4202
Website
https://www.mydenverroofers.com/
When it comes to roof inspections, installation, and replacements, Denver Roofers LLC is never a bad choice. They have been serving both residential and commercial property owners for many years, resulting in over 2,000 happy customers. The roofs they use for every project are guaranteed durable with exceptional performance and life cycle, so you know that your property is protected for a long time. Should you experience any roofing emergency, their team also offers same-day service and is more than willing to help you out.
7. Masterpiece Roofing & Painting

| | |
| --- | --- |
| Best For | Residential services |
| Services Offered | Roof, tile, painting, and gutter services |
| Address | 7700 E. Iliff Ave. Suite D Denver, CO 80231 |
| Contact Information | Phone: 720-242-6404 |
| Website | https://masterpieceroofing.com/ |
From the granules of the hundreds of homes devastated by Colorado hail storms in 2009, sprouted Masterpiece Roofing and Painting. What started as a business venture, has vastly transformed into a genuine passion to restore families and individuals homes to its optimum aesthetic value through the battle with the intimidating insurance claim process. Masterpiece Roofing specializes in residential and commercial roof replacements, insurance claim assistance, residential and commercial painting, siding, windows, and gutter services. They proudly service Fort Collins, Denver, Colorado Springs, & the Pueblo areas.