In order to have a safe building, be it a commercial, residential, or industrial type, it's important to have a well-functioning and durable roof. You may not pay much attention to this part of your property, but it actually gives protection against the storm, hail, and other extreme weather conditions, allowing you to have a safe and comfortable space.
That said, it's not a good practice that you neglect having your roof repaired, replaced, upgraded, or maintained when needed. In addition, having a roofing expert by your side is a great idea so you can get all the help and advice you need. If you don't know where to turn to, here are the best roofing companies in Ottawa that you might want to consider.
Note: Due to the current pandemic outbreak, we've noted the relevant service changes for some of the shops listed below. Where applicable, we've noted the policy or service changes.
1. Roofmaster Ottawa Inc.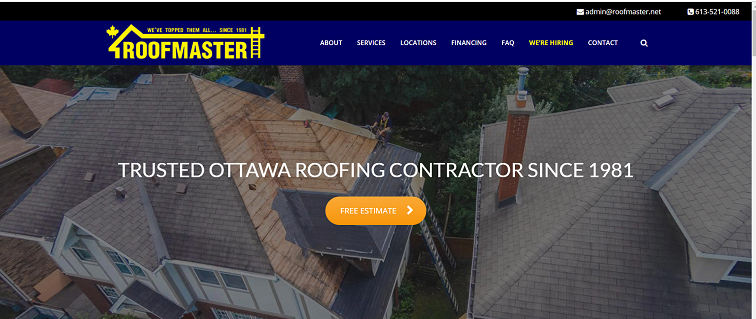 Roofmaster Ottawa Inc. has earned the number one spot on this list because of their combined 200 years of experience in the field and 16,000 jobs they have successfully completed since 1981. Throughout the years, they didn't fail to provide excellent customer service and roofing solutions to every client, which also contributed to the many recognitions they have received from the Better Business Bureau and Consumer Choice Award. Their range of expertise encompasses commercial and residential roofing, as well as general roofing work including repairs, inspections, and snow removal.
2. Godfrey Roofing Inc.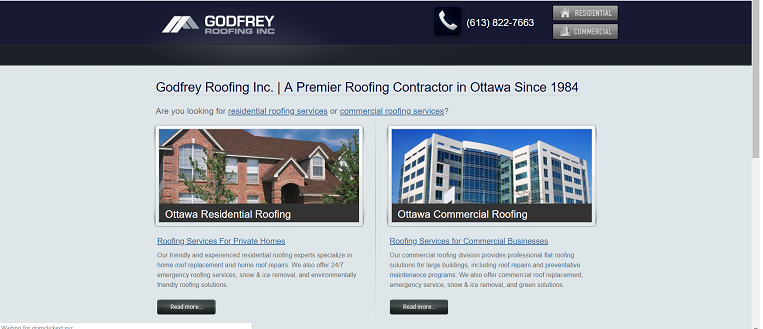 If you have residential and commercial properties that need immediate roofing services, Godfrey Roofing Inc. is the one to call on. They have been serving business owners and householders in Ottawa since 1984. With many years of experience in the business, they have truly become experts at what they do: roof replacement, roofing repairs, preventative maintenance, and a lot more. In case you prefer eco-friendly roofing solutions, fret not because Godfrey Roofing Inc. can promptly provide it to you.
3. Remember Me Roofing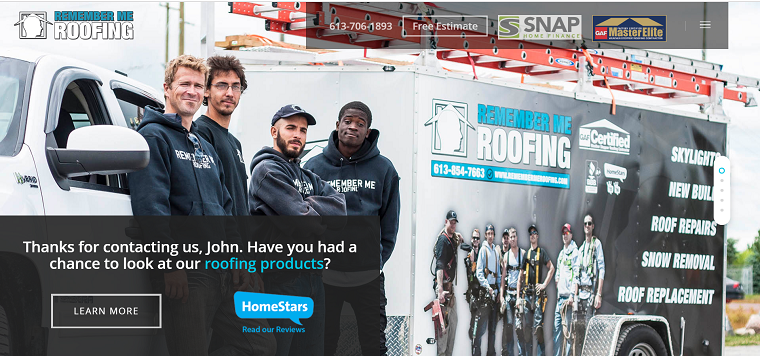 Remember Me Roofing is indeed a company you'll remember because of their wide-ranging roofing services, passion at work, and professional roofers. Their friendly, organized, and efficient team is always willing to help out with various roofing challenges that happen every day. Remember Me Roofing's dedication to becoming a leader in the field will always motivate them to provide services that satisfy all customers.
Note: Offices will be closed but open for business as usual.
4. Vanity Roofing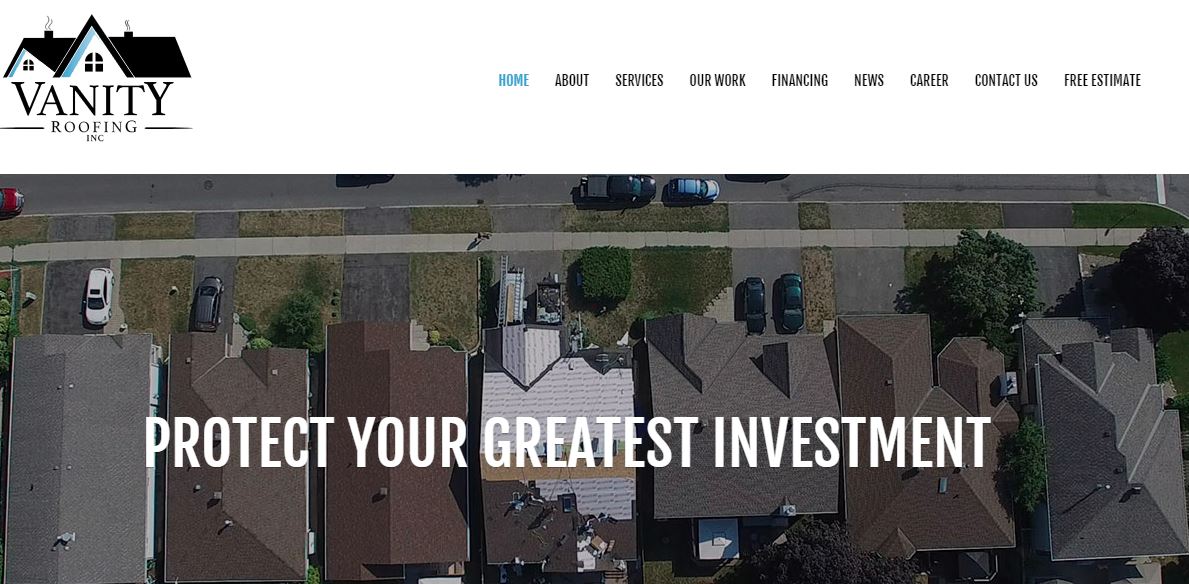 Vanity Roofing is proud to have helped numerous homes and businesses in Ottawa while maintaining an A+ rating with the Better Business Bureau. Once you hire them, you'll see how honest and dependable their roofers are, guiding you in every step you make for your commercial or residential roofing project. They also offer some of the fairest prices today while still using the best roofing materials and technology to help you out.
5.    Kovar Contracting Inc.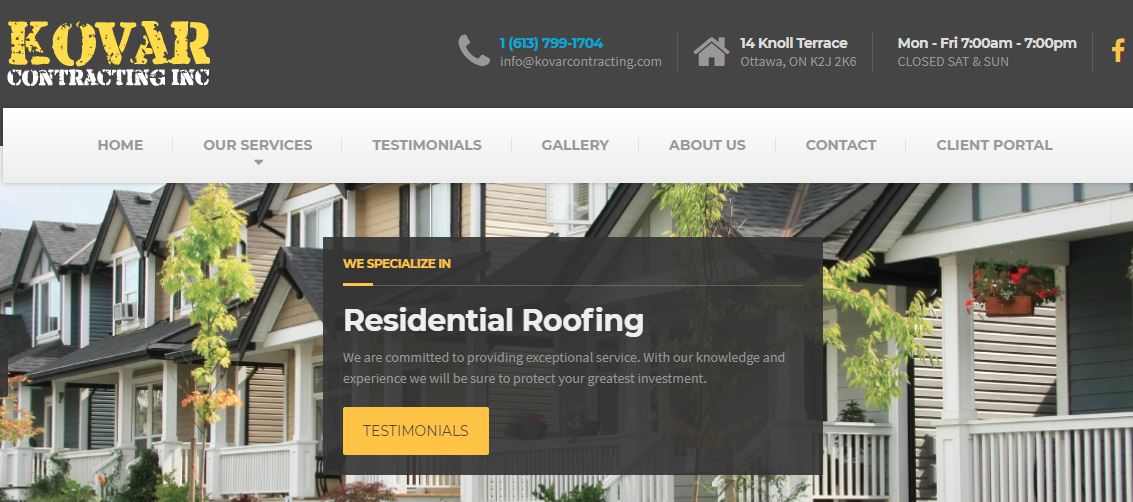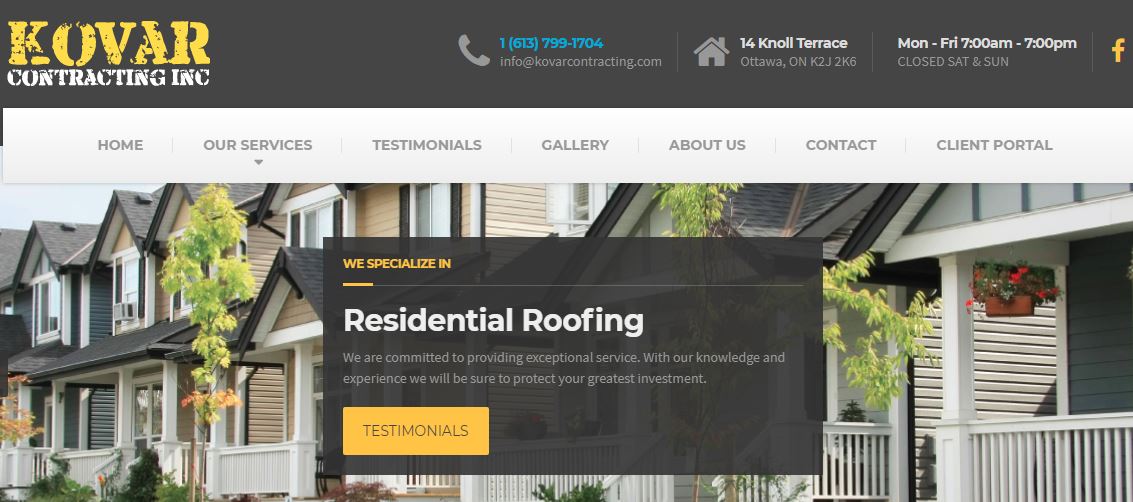 Kovar Contracting Inc. offers their customers with the highest quality materials and service, taking care of all their roofing and siding needs, including, ventilation, skylights and sun tunnels, eavestroughing, roof top snow removal and more. They service the entire Ottawa region from Smith Falls to Orleans including Richmond, Kanata, Barrhaven, Manotick and centre town. Note: Kovar Contracting has made a statement regarding COVID-19 update in this link.
6.     Magnum Roofing

If you specifically need roofing solutions for homes, Magnum Roofing can definitely deliver. With 35 years of professional roofing experience, they can properly install, repair, or replace your roof in the most efficient way. Aside from having superior roofing products, they also offer a 15-year workmanship warranty for every roof replacement or installation. Every work is done in a meticulous way including clean-up of all debris.
Note: Remains open during the outbreak.
7.     Stewart Roofing Ltd
Stewart Roofing Ltd continues to be one of the best contractors in Ottawa because of their professionalism and vast knowledge of the field. In fact, many of their satisfied clients have already recommended them to their family and friends looking for a positive roofing experience and great output. Stewart Roofing Ltd can provide you the option of having a shingle, metal or flat roofing system and they take care of everything from installation to maintenance.
8.     Jorgensen Roofing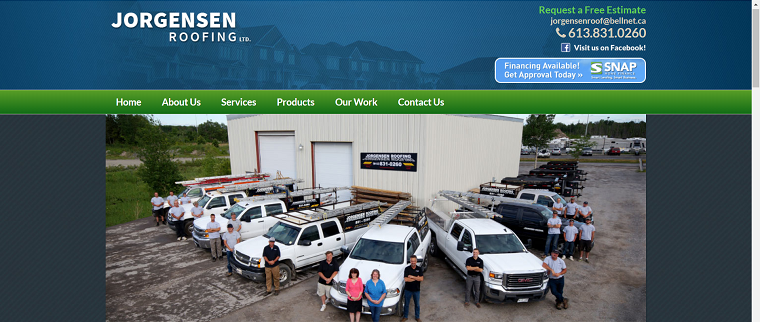 | | |
| --- | --- |
| Best For | General Roofing Work |
| Services Offered | Residential and commercial roofing Roof repairs and tune-ups Snow and ice removal 24-hour emergency services Siding, soffit, fascia, and eavestrough work |
| Address | 135 Willowlea Rd, Carp, ON K0A 1L0 |
| Contact Information | 613-831-0260 |
| Website | http://jorgensenroofing.com/ |
For several decades, Jorgensen Roofing remains as one of the most reliable roofing contractors in Ottawa. Because of their reputation in providing total satisfaction to every client and premier quality workmanship, many people turn to this company for help when it comes to roof inspections, repairs, tune-ups and even emergency services. They service both homes and businesses, so you can count on them to fulfil your residential or commercial roofing needs.
9.     A-1 Professional Roofing

| | |
| --- | --- |
| Best For | Roof Replacements |
| Services Offered | Residential and commercial roofing Roof repairs Snow and ice removal service |
| Address | 1834 Russell RD, Ottawa ON K1G 1L5 |
| Contact Information | 613-731-0849 |
| Website | http://a1proroofing.ca/ |
Need to replace your roof immediately? That's what the team at A-1 Professional Roofing specializes in! By paying attention to every detail of the project, they can offer top-notch roofing work to every commercial and residential client. In addition, they guarantee to use the highest quality of materials so you can be certain that your roof will stand the test of time.