The roof is your main protection against hail, storm, heat, and other harsh weather conditions. Without it, no building would be in good shape; yet all is not bleak as roofing companies in this list would be glad to help in any way they can.
We considered different factors such as customer ratings, the scope of services, prices, and other exclusive offers to find the best Boston roofing companies out there. It was a lot of work, but mind you, we found six so there's no need for you to look further!
So, without further ado, we present to you the 6 best roofers in Boston today:
1. Roof Hub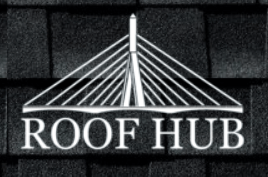 Best For
Roof Replacements
Services Offered
Residential roof replacement

Commercial and rubber roofing

Roof deck construction

Soffit and fascia replacement and capping

Seamless gutter installation

Vinyl window replacement

Address
240 E 8th St #1 Boston, MA 02127
Contact Information
(866) 425-7894
Website
https://myroofhub.com/
Ever feel confident with the roofing services you're receiving? No? Then it's never too late for you to make the switch to Roof Hub. Unlike other companies that are stuck with traditional tools and methods, this roofing expert proudly adapts to new advancements in the industry in order to provide the best service possible. Why settle for less if Roof Hub can handle any of your commercial or residential roofing needs? Learn more about them by heading over to https://myroofhub.com/.
2. Risk Free Roofing Boston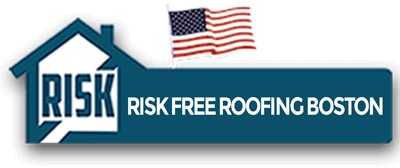 Best For
Complete Roofing Services
Services Offered
Residential roofing installation

Roof replacement

Roofing and design services

Lifetime warrantied shingles

Address
53 State Street Suite 500

Boston, MA 02109

Contact Information
(617) 618-5791
Website
https://roofingbostonma.com/
Risk Free Roofing Boston is another name you can trust for a wide variety of roofing needs, from roof replacement, roofing design, to installation work. Indeed, working with this company means that there's no need to pay additional fees, chase contractors or deal with project delays. Unlike contractors that require a deposit upfront, Risk Free Boston works the other way around — they won't accept your money until the job is done and you're satisfied.
3. Capital Construction Contracting Inc

Best For
Home Remodeling
Services Offered
Roofing and siding

Decking and masonry

Gutters and downspouts

Windows and doors

Bathroom remodeling

Address
3 Norwood St

Boston, MA 02122

Contact Information
(617) 744-7399
Website
https://www.capitalconstructioncontracting.com/
Capital Construction Contracting Inc, on the other hand, isn't an exclusive roofing company. Nevertheless, they deserve a spot on this list because they are staffed with highly experienced roofing specialists. You can trust them to work on any kind of roofing system, even complete home remodeling projects. If you only need roof repairs or replacement, their team will lend you a helping hand nevertheless.
4. Ranch Roofing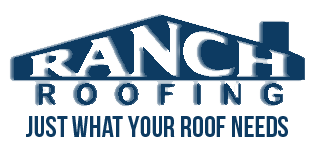 Best For
Roof Installation
Services Offered
New roof installation

Residential, commercial, and condominium roofing

Ventilation service

Skylights

Address
1191 Mass Ave

Arlington, MA 02476

Contact Information
339-707-5093
Website
https://ranchroofing.com/
Ranch Roofing understands that every property owner has different roofing needs. Despite this, the company can attend to all of these, thanks to its wide-ranging roofing solutions suitable for residential and commercial clients. All you have to do is tell them your exact needs and Ranch Roofing will inform you of the best roofing systems available and provide you with a detailed estimate. Once you decide to work with them, only expect a fantastic roofing system by the end of the project.
5. Gilbert & Becker Co Inc

Best For
Comprehensive Roofing Services
Services Offered
Slate, copper, and historical restoration

Roofing installation and supply

Address
24 Clapp Street

Dorchester, MA 02125-5066

Contact Information
617 265 4343
Website
https://www.gilbertandbecker.com/
Gilbert & Becker Co Inc has been serving residents in Boston and beyond for more than 60 years now. This much experience in the field already says a lot about their capacity to accommodate various roofing needs, big or small. As a trusted member of several roofing organizations and with tons of projects completed, Gilbert & Becker Co Inc assures you complete peace of mind. Look no further for complete materials (and expert roofers) for TPO, PVC, EPDM, copper, slate, and tile roof projects.
6. John Henry Roofing, Inc.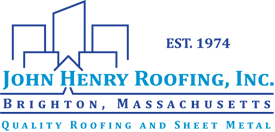 Best For
Roofing and Sheet Metal Work
Services Offered
Commercial and residential roofing and sheet metal work

New construction work

Re-roofing

Roof repairs

Renovation projects

Address
62 Hichborn Street

Brighton, MA 02135

Contact Information
617-787-1414
Website
http://johnhenryroofing.com/
Lastly, John Henry Roofing, Inc. has been offering quality roofing and sheet metal work since the 1970s. As such, the company has already completed hundreds of roofing projects that entail new construction, re-roofing, roof repairs, renovations, and reconstruction work. Comprised of talented roofing and sheet metal professionals, the JHR team is dependable, fully licensed, and knowledgeable of all things roof-related.
7. Stella Construction & Home Services

Best For
All-around home improvement services
Services Offered
Remodeling

Additons

Roofing

Custom Carpentry

Decks and Porches

Tile Work

Flooring

Painting

Plumbing and HVAC

Electrical Work

Masonry

Gutter Installation and Cleaning

Snow Removal

Address
Boston
Contact Information
857-251-5110 |

[email protected]

Website
https://www.stellahomeservices.com/
At Stella Construction & Home Services, they pride themselves in being Boston's best remodeling contractors, addition-builders, roofers, and renovation experts. They will work with you to perfect a design that you and your family will love spending your lives in.
They are a general contracting business offering a complete range of professional services for all your building, renovation, and maintenance needs. Whether it's a beautiful custom built-in, a deck, or a new roof for your home, they know that attention to detail makes a difference.
8. Boston Exterior Remodeling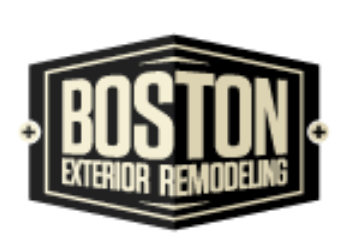 Best For
Exterior Remodeling
Services Offered
Siding, Everlast Siding, Roofing, Deck Building, Windows, Historical Remodeling, Quick Trim System, Trusted Solar, Gutter Replacement & Installation
Address
2 Prospect Avenue Roslindale, MA 02131
Contact Information
Telephone: (617) 688-3572
Email:

[email protected]

Website
https://www.bostonexteriorremodeling.com/
Boston Exterior Remodeling guarantees high-quality service no matter how big or small the project is. They put out their hearts in every job for clients to fully appreciate.
They are partnered with leading brands such as Everlast, James Hardie, Grayne, and many more.