Roof repairs are important to maintain the excellent condition of your roofing system. If you talk to roof repair Houston specialists today, they would probably say the same thing.
That said, you shouldn't delay getting the roof repair service you need. And if you're looking for a guide in choosing the right service provider, well, look no further!
Today, our post will show you the top roofers in Houston specializing in repair services. Check them out and find the best one for your needs…
1.     Roof Repair Squad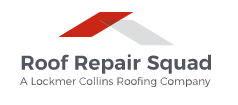 Best For
Residential Roof Repair and Replacement
Services Offered
Roof repairs

Roof replacements

Commercial roofing services

Free inspection

Emergency roof repairs

Address
1400 Broadfield Blvd.

Suite 200, Houston, TX 77084

Contact Information
(866) 540-0944
Website
https://roofrepairsquad.com/
Roof Repair Squad is definitely the "squad" you need if you're after quality roof repair services for your home. The company specializes in handling residential tasks, helping Houston homeowners repair or replace faulty roofing systems. Although the company is popular for its residential services, they can also cater to commercial clients, providing them with replacement solutions, maintenance programs, and so much more. Roof Repair Squad also offers 24-hour emergency services in case you need urgent roof repairs.
2.     American Roofing Solutions LLC

Best For
Roof Leak Repairs
Services Offered
New roofs and re-roofs

Emergency cover-up

Roof leak repairs

Residential and commercial services

Address
2450 Louisiana St. Suite 400

Houston, Texas 77006

Contact Information
713-252-9898
Website
https://www.americanroofingsolutions.org/
American Roofing Solutions LLC is considered a leader in roof repairs and maintenance. The reason? They are always well-equipped when dealing with various kinds of roofing issues. They prioritize their customers above all else, providing them with solutions that fit their exact needs and budget. Aside from roof repairs and maintenance, the company offers many other roofing services suitable to residential and commercial buildings. To see the complete list, visit their website at https://www.americanroofingsolutions.org/.
3.     Edwards Roofing Contractors

Best For
Roof Leak Detection
Services Offered
Roof repairs and siding work

Fascias and soffits

Flat roof services

Roof leak detection

Address
5535 Memorial Dr. Ste. F 1205

Houston, TX 77007

Contact Information
832-207-1634
Website
http://www.edwards-roofing.com/
Meanwhile, Edwards Roofing Contractors is popular for its roof leak detection service. And once they determine the source of the leak, they will provide solutions to fix the problem and keep your roofing system in tip-top condition. Using only the latest roofing technologies and techniques, Edwards Roofing Contractors can ensure that all issues will be solved and that your roof will last for a long time.
4.     Rose Roofing

Best For
Residential Roof Replacement and Repairs
Services Offered
General roofing work

Roof repairs and replacement

Storm damage repairs

Roof installations

Address
16122 Lakeview Dr, Houston, TX

77040 United States

Contact Information
(713) 804-8202
Website
https://www.roseroofing.com/
Since 1972, Rose Roofing has been helping Houston residents fix their roof issues, big or small. Rose Roofing is actually a company that can offer a broad range of roof services. From roof installation, replacement to repairs, they can do it all up to your standards. But if you only need roof repairs at the moment, their team promises a high level of attention to detail, quick response, and lasting repair solutions.
5.     Andy Nichols Roofing
Best For
Commercial and Residential Roofing Services
Services Offered
Storm damage repairs

Residential, commercial, and industrial roofing

Metal roof installation

Roof installs, repairs, and inspections

Flashing repairs

Roof replacement

Address
1345 Blalock Rd Suite D, Houston, TX 77055
Contact Information
281-300-4363
Website
https://www.andynicholsroofing.com/
With their top-notch and extensive roof repair services, Andy Nichols Roofing can make sure that you and everyone in your building will be protected against harsh weather conditions. The company is known for conducting quality, quick, and lasting repairs, so you can be sure to get excellent value for money. If you need other services besides roof repairs, it's worth noting that the company also offers metal roof installation, inspections, fascia repairs, and so much more. For complete details, you may visit their website at https://www.andynicholsroofing.com/.
6.     Lone Star Roofing Company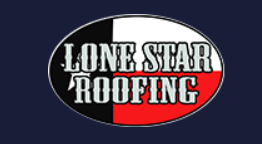 Best For
General Roofing and Exterior Services
Services Offered
Residential and commercial roofing

Storm damage repairs

Roof installs and new shingles

Window services

Address
827 West 34th Street

Houston, TX 77018

Contact Information
(713) 861-ROOF
Website
https://lone-star-roofing.com/
Lone Star Roofing Company is staffed with experienced and knowledgeable roofers always ready to help you out. They specialize in a vast range of commercial, residential, and exterior roofing services. Having said that, roof repairs are only among the many great services they can offer to you. What's more, you'll be glad to know that all of them are trained and certified in the latest roofing techniques, which means they can carry out any job safely and accurately.
7.    JC&C Roofing Company

Best For

Roofing Services

Services Offered

Roof Installation

Roof Repair

Roof Maintenance

Roof Replacement composition

Address

1220 Blalock Rd Ste 316 Houston TX 77055

Contact Information

Phone: (281) 498-7663

Fax: (713) 429-1916

Website
https://www.myroofimprovement.com/
In installing a roof it can take time and effort doing it. But in JC & C Roofing Company it will be finished in no time.
The team is filled with talented and knowledgeable staff making their job fast and easy. It will always be their number one priority is the clients.