Relocating your home or business is a stressful time.  It requires comprehensive planning, organizing, hands-on work, checking, and double-checking.
The good news is you don't have to bear the responsibility ALONE! You can seek the help of trustworthy removalists.  We, on the other hand, are here to share with you our knowledge with the best removalists in the area.
In this article, we gathered the six best removalists Wollongong locals rely on for help.  These companies provide services that go above and beyond the standard removals in the Wollongong's local industry.  You can never go wrong in choosing one of them.
Without further ado, let's get to know them all.
Let's begin!
1. 777 World Removals

BEST FOR
Local, town & country, and interstate removals
SERVICES
Packing and unpacking

Household and corporate removals

Long-distance removals

Internal relocation

VIP moving

Supplies moving boxes and packing materials

Furniture dismantling and reassembly

ADDRESS
3/119 Keira Street, Wollongong, NSW 2500
CONTACT
Phone: 1300-090-977 | Mobile: 02-4249-4732

Email: [email protected]

WEBSITE
http://www.777worldremovals.com.au/
777 World Removals has been serving Wollongong since 2014.  While still a young company, it has proven to be one of the best in the removals industry.  How so? It utilizes high-quality packaging materials, 24/7 services, same-day delivery, and a 100% no-damage guarantee to all their deliveries.  If you decide to pack your own stuff, 777 World Removals can provide you with packing materials, free five boxes, free moving blankets, and sticky tape.
2. Alwayz Moving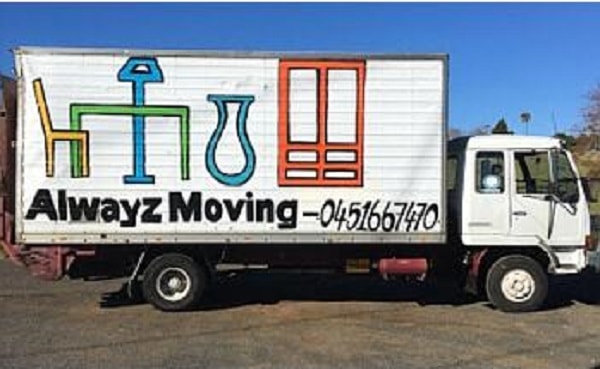 BEST FOR
Piano moving and corporate removals
SERVICES
Packing and unpacking

Residential and corporate removals and relocations

Home and office removals

Commercial removals

Furniture dismantling and reassembly

Supplies moving boxes, furniture pads, and equipment

Piano, spa, and pool table removals

ADDRESS
Flinders, Wollongong, NSW 2529
CONTACT
Phone: 0451-667-470

Email: [email protected]

WEBSITE
https://www.facebook.com/JPremovalist/
Alwayz Moving has been a well-established removals company since 1999.  It proudly provides removals services with a smile and endows tender loving care to your goods.  No job is too small or too big; no rain, heat, or hail can deter them from helping you relocate your possessions.  You will always be their number one priority— that's for sure!
3.   Grace Removals

BEST FOR
Removals and storage solutions
SERVICES
Local, interstate, and international removals

Moving and transit insurance

Furniture removals

Household and personal removals

Fine art, glassware, and high-value fragile item removals

Packing

Pet relocation

Vehicle transfer

Mobility

Valet service

Foreign exchange services

Home cleaning

Storage solutions

ADDRESS
64 Doyle Avenue, Unanderra, Wollongong, NSW 2526
CONTACT
Phone: 02-4271-8388

Email: [email protected]

WEBSITE
https://www.grace.com.au/wollongong-removalists/
If you're looking for expert removalists, Wollongong highly recommends Grace Removals.  It has been in the industry since 1911, servicing Wollongong and surrounding areas with high standard removals services and storage solutions.
Grace Removals also provide comprehensive residential relocation services from Wollongong to anywhere around the world.  It offers personal and practical support at all stages of your international transfer.  You don't have to worry since they issue storage and transit insurance to protect your valuables fully.
4. Affordable Removalists Wollongong
Affordable Removalists Wollongong, as its name suggests, offers affordable, flexible, and cost-effective removals services for the people of Wollongong and surrounding areas.  Each member of its team has over 500 hours of practical service in the industry, making them one of the most reliable removalists in the country.  Furthermore, the company is fully licensed and insured for your protection.  They operate 24/7 for all interstate moves.
5. Silver Service Removals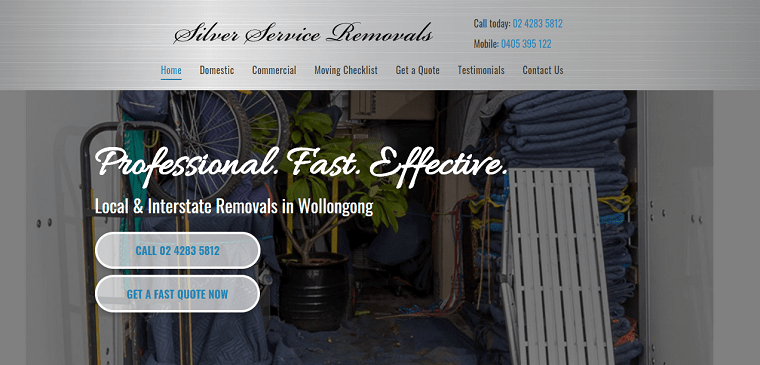 BEST FOR
Domestic and commercial removals
SERVICES
Local and interstate removals

Moving insurance

Furniture removals

Complete or partial packing and unpacking

Complete or partial unloading

Complete or limited moving

Cleaning

Rubbish removal

Door-to-door services

Valet services

Supplies moving boxes and quality packing materials

ADDRESS
51 Cotterill Ave., Woonona NSW 2517
CONTACT
Phone: 02-4283-5812 | Mobile: 0405-395-122
WEBSITE
https://www.silverserviceremovals.com.au/
If you're looking for professional removalists, Wollongong locals recommend Silver Service Removals.  The company's efficient team of removalists can move your domestic and commercial properties with ease and efficiency.  If you want to pack your own things, Silver Service Removals can supply you with packing items such as boxes, bubble wraps, port-a-robes, etc.  Meanwhile, if you want to entrust the packing to them, they offer special valet packages.  They will pack, transport, unpack and even clean your previous place for you.
6. Handy Truck – Wollongong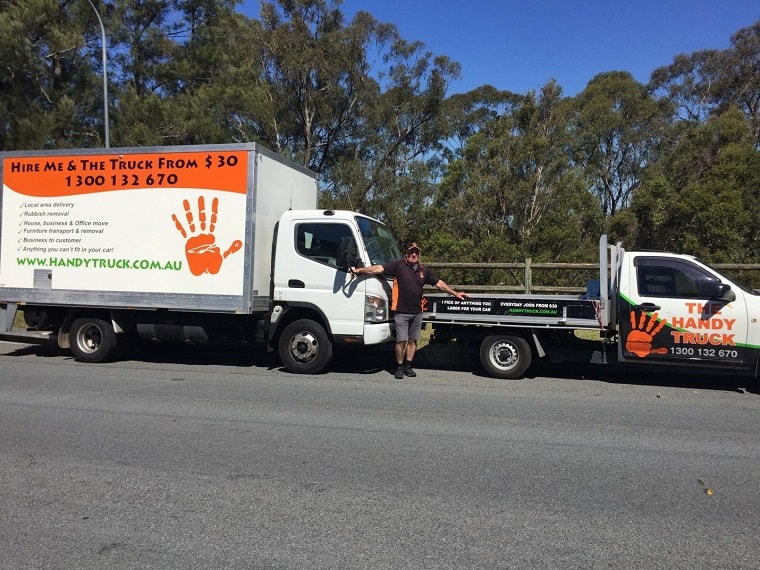 BEST FOR
Pickup and delivery
SERVICES
Home, office, and business removals

Man-and-van services

Local removals

House removals

Furniture delivery services

Taxi truck services

Bulky item delivery

Rubbish removals

Business delivery services

Delivery & pick-up of furniture and white & brown goods

Cleaning services

Green waste removal

Fast delivery between towns and cities

ADDRESS
Not available
CONTACT
1300 132 670
WEBSITE
http://handytruck.com.au/Locations/Wollongong
If you want to hire a budget-friendly removalist, then Handy Truck is the right one for you. It offers removals services starting at AU$30.  Handy Truck owns multiple vehicle types to better cater to your removal and delivery needs.  You can also hire them for the delivery requirements for your business.  Rest assured that you will be given efficient and prompt services.