It's noticeable how people choose to hire amateur or unlicensed plumbers just so they can cut costs. However, doing this isn't really a good thing if you're aiming to permanently resolve your plumbing issues. Why? Those people aren't licensed to do plumbing work and they may not have all the skills or the right tools to help you. This leads to inefficient work and even more costs when you hire another plumber again.
That being said, never entrust your plumbing systems and fixtures to inexperienced people because you only deserve the best services and solutions from legit experts. To help you find the best companies that can help you with any plumbing need, we give you the list of top 6 plumbing experts in Spokane today.
1. Bulldog Rooter

Best For
General Plumbing and Drain Cleaning
Services Offered
Residential and commercial services

Industrial and municipal services

Plumbing remodels and repairs

Drain cleaning

Main water repair

Kitchen and bathroom plumbing

24/7 emergency service

Address
3627 E Olive Ave., Spokane WA 99202
Contact Information
(509) 535-3447
Website
https://bulldogrooter.com/
Customers are the first priority of the team at Bulldog Rooter. They know better than making you wait and charging incredulous prices. So, upon your initial contact with them, you can expect rapid response and no extra charge whether you need them at night or during the weekend or holidays. Their expertise covers the many aspects of drain cleaning and general plumbing work and this means you can rely on them to fix any kind of plumbing issue.
2. Rooter 911
Best For
Sewer and Drain Services
Services Offered
Sewer and drain cleaning

Hydro jetting

Chemical root treatment

Line locating

Toilet repairs

TV line inspection

Address
925 N Madelia St, Spokane, WA 99202, USA
Contact Information
(509) 535-3136
Website
https://www.rooter911.net/
Rooter 911 is the company you need if you're looking for quality sewer and drain services that won't deplete your funds. With many years of experience in the industry, they can provide the best solutions in all aspects of drain cleaning and sewer services, be it for a residential, commercial or multi-family housing sector. They also offer 24-hour emergency service for your convenience and complete protection at all times.
3. Professional Piping Inc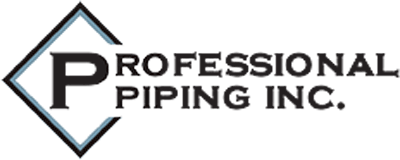 Best For
General Plumbing Work
Services Offered
Commercial and industrial plumbing

Power and process piping

In-house and on-site fabrication

Residential plumbing

Plumbing repairs, remodeling, and renovations

Address
2733 E Providence Ave. Spokane, WA 99207
Contact Information
(509) 290-6835
Website
https://www.spokaneplumber.com/
Professional Piping Inc has started operating in 2008. Since then, they have shown their unwavering dedication to serving commercial, industrial, and residential clients. They now have a great reputation in delivering timely and professional service no matter what the size or complexity of a project is. Need help with custom installation, remodeling or plumbing repairs? Professional Piping Inc can expertly assist you with anything.
4. Plumb-EZ Spokane

Best For
Emergency Plumbing
Services Offered
Commercial plumbing

Plumbing installations and repairs

Drain unclogging

Camera inspections

Address
Spokane Valley, WA 99212
Contact Information
(509) 280-8187
Website
https://plumb-ez.com/
Plumb-EZ Spokane is always there for you 24 hours a day, 7 days a week, helping you fix emergency or unexpected plumbing issues. They take pride in their capability to provide 100% customer satisfaction through their quality and effective plumbing solutions, all available at affordable prices. Find out the other valuable offers they have for you by heading over to https://plumb-ez.com/.
5. Einstein Plumbing and Heating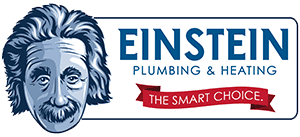 Best For
General Plumbing Work
Services Offered
Residential and commercial services

Water heater services

Bathroom and kitchen remodeling

Drain cleaning

Plumbing repairs

Heating and cooling services

Address
1325 W 1st Ave

Spokane, WA 99201

Contact Information
(509) 319-2780
Website
https://einsteinpros.com/spokane-wa/
Einstein Plumbing and Heating offers what clients truly deserve: friendly service and quality workmanship. They know how to deal with commercial and residential clients, helping them with their exact needs and providing them with services that suit their budget. Also, the company always aims to do the job right the first time and offer warranties to give you the best customer experience possible.