Hiring a plumber in Sarasota is never easy especially if you're doing it the first time or there are just too many choices. But fret not because we are here to help.
As a product of our extensive research, we have found the 6 best plumbers in Sarasota who can work with you in various plumbing tasks, regardless of their size or complexity.
Each plumber on this list has its own strengths, and if there's one thing they have in common that is to serve clients in the best way possible.
If you're ready to meet them, let's get started!
1. Plumbing Express, Inc.

Best For
Plumbing Repairs and Emergency Service
Services Offered
Residential and commercial plumbing servicesDrain cleaning and repiping

Sewer repair and replacement

Fixture repair and replacement

Gas piping and appliance connection

Well pump plumbing

Hydromaxx jet clean pipe rejuvenation

Address
2249 Industrial BoulevardSarasota, FL 34234
Contact Information
(941) 348 – 6577
Website
https://www.plumbing-express.com/
Since 1986, Plumbing Express, Inc. has proven how capable they are when it comes to dealing with various plumbing services. Over time, residents of Sarasota also noticed the company's high level of expertise in plumbing repairs and emergency work — hence why Plumbing Express, Inc. has become the choice of most (if not all) people who need immediate, quality plumbing solutions. Their technicians can handle any situation including, but not limited to, clogged drains, broken plumbing fixtures, kitchen/bath remodels, even new plumbing construction from the ground up.
2. Pro-Plumbing Works, LLC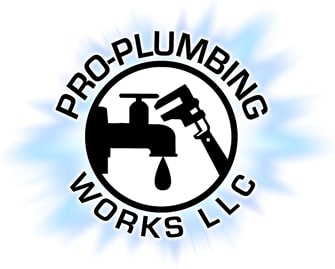 Best For
Plumbing Service and Repair
Services Offered
Video inspectionSewer jetting and sewer locating

Drainage solutions

Plumbing repairs and installation

Address
2115 Robinson AveSarasota, FL 34232
Contact Information
941-400-4864
Website
https://www.thesarasotaplumber.com/
Meanwhile, PRO Plumbing Works, LLC is one of your best bets if you're looking for a general plumbing expert. Basically, they handle almost all kinds of jobs, from plumbing repairs, drain cleaning, water filtration, water jetting to installations. Everyone in the company is proud to say that plumbing is their passion and customers are their top priority. Therefore, PRO Plumbing Works, LLC will do everything in its capacity to meet (or even exceed) expectations.
3. Olson Plumbing

Best For
Residential Plumbing Services
Services Offered
Inspection and locating

Drain cleaning

Plumbing installs and repairs

Outdoor plumbing

Backflow testing and repair

Address
4023 Sawyer Rd #201, Sarasota, FL 34233, United States
Contact Information
(941) 400-0679
Website
http://olsonplumbingsrq.com/
Another renowned plumber in and around Sarasota that you should keep an eye on is Olson Plumbing. With a solid reputation in providing efficient plumbing services to residential establishments, this company has been recognized as one of the go-to experts of Sarasota homeowners. Olson Plumbing has a dedicated team that can walk you through every problem and the capacity to offer on-time, tidy service. In their own way, they will help solve your problems quickly, all the while treating you with genuine care and respect.
4. Randy Mask Plumbing Inc
Best For
General Plumbing Work
Services Offered
Plumbing service and repairsWater heater services

Pipelining

Hydro-jetting

Video inspections

Gas services

24/7 emergency plumbing

Residential and commercial services

Address
6301 Porter Road, Unit 5Sarasota, Florida 34240
Contact Information
941-926-1624
Website
https://www.randymaskplumbing.com/
Randy Mask Plumbing Inc is another specialist when it comes to conducting general plumbing tasks. They cover everything from plumbing service and repairs, water heaters to video inspections. Voted as the best Sarasota plumber in 2018 and 2019, Randy Mask Plumbing Inc has indeed proven its capacity to deliver unmatched services. The company started back in 1986, which also speaks volumes about their knowledge and experience in the field.
5. Aqua Plumbing & Air

Best For
Plumbing and Electrical Services
Services Offered
Plumbing repairsWater treatment

Remodeling and electrical upgrades

24-hour emergency services

AC services

Residential and commercial plumbing

Plumbing service contracts

Address
8283 Vico CtSarasota, Florida 34240

United States (US)

Contact Information
(941) 306-3715
Website
https://www.aquaplumbingsarasota.com/
Aqua Plumbing & Air, on the other hand, is known for its comprehensive range of plumbing services. Proudly serving Sarasota and beyond (since 1974), the company and its team could handle anything from plumbing repairs, installations, replacements to service contracts for both commercial and residential properties. Their friendly technicians are also available 24/7, offering a helping hand and quick plumbing solutions during emergencies.
6. Plumbing Today

Best For
Residential Plumbing Services
Services Offered
Drain and pipe servicesWater heater services

Kitchen and bathroom plumbing

Water quality solutions

Plumbing installs and repairs

Maintenance work

Address
6079 Clark Center Ave, Sarasota, FL 34238, United States
Contact Information
(800) 226-2636
Website
https://plumbingtoday.biz/
Plumbing Today is proud of the fact that they can complete about 96% of all service calls on the same day. So if you're in dire need of a plumber who can fix your problem fast, this is a company you should keep on your radar. Several Sarasota homeowners have been trusting Plumbing Today for over 50 years and this just goes on to show that the company is not only prompt, but they are also capable of retaining so many customers by offering top-notch service and 100% satisfaction every time.