Various professional plumbing services available today can be of great benefit to you regardless if you own a residential or commercial type of building. Think about it, with such services, the time and effort you're about to spend in doing plumbing installations, repairs, maintenance, and other related work can be saved. You also get to meet reliable plumbing technicians whom you can call on any time you need assistance with complex plumbing tasks or projects.
Maybe you're now thinking of finding a plumber that you can depend on the next time you have plumbing concerns. We knew you would have that thought, so to help you out, here are some of the best options for plumbers that you can find in Amarillo today.
1.     Frank's Repair Plumbing, Inc.

Best For
General Plumbing Work
Services Offered
24/7 plumbing services

Drain cleaning

Plumbing repairs and replacements

Water heater services

Heating and AC repairs, installation, and maintenance

Address
4112 NW 10th Ave. Amarillo, TX 79106
Contact Information
(806) 414-3651
Website
https://www.franksrepairplumbing.com/
Frank's Repair Plumbing, Inc. is a family-owned business in Amarillo, offering high-quality HVAC services since 1953. They have technicians who especially excel in conducting general plumbing work, offering a huge variety of valuable services. Some of the things they can expertly do are drain cleaning, sewer line replacements, fixture replacements, and general plumbing repairs. The availability of their 24/7 plumbing services also means that you can always have peace of mind knowing that their team will be with you anytime you're having major problems with your system.
2.     Joe The Plumber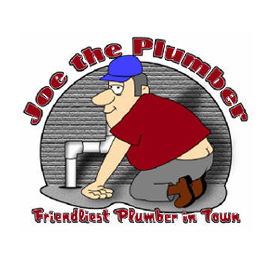 Best For
General Plumbing Work
Services Offered
Emergency services

Water heater repair and installation

Plumbing repairs

Bathroom and kitchen remodels

Home inspections

Line wash

Address
1007 SW 10th Ave.

Amarillo, TX 79101

Contact Information
806-376-8200
Website
https://joetheplumber.com/
For a completely satisfying service, Joe The Plumber not only offers valuable plumbing solutions but they also work with a friendly attitude. These are only some of the many reasons why more and more commercial, residential, and industrial establishments are trusting this company. What's even better, the company has numerous plumbing services available, so you don't have to go anywhere else if you need assistance with fixing leaks, bathroom and kitchen remodeling, preventative maintenance, and other plumbing-related jobs.
3.     Pratt Plumbing

Best For
Commercial and Residential Plumbing
Services Offered
Plumbing repairs

Drain cleaning

Pipe replacement

Gas, sewer, and water lines

Water heater services

Emergency plumbing

Address
3502 SE 11th Ave, Amarillo, TX 79104
Contact Information
806.316.5710
Website
https://www.prattplumbing.net/
Pratt Plumbing is always on standby and ready to help any time you need an expert to resolve your plumbing issues. They are proud to be one of Amarillo's oldest plumbing companies as this means that they have all the necessary experience to conduct any plumbing job and the trust of many to continue serving the area. In addition to their high level of work competency, they also offer upfront competitive pricing, ensuring that you won't be faced with shocking, costly, or hidden fees after everything is fixed.
4.     1-800-Plumber of The Texas Panhandle

Best For
General Plumbing Work
Services Offered
Plumbing repairs

Water heater services

Sewer and drain cleaning

Heating and cooling services

Address
216 S Lipscomb

Amarillo, TX 79106

Contact Information
806-622-3862
Website
https://1800plumber.com/locations/amarillo-tx
1-800-Plumber of The Texas Panhandle is another company that you can depend on for all your plumbing and drain cleaning needs. If you require a professional who is readily available to resolve your problems, trust that the company can send it to you, thanks to their reliable emergency plumbing services. They can help you fix the leak under your sink, install a new faucet, fix a damaged toilet, and so much more. Whatever your needs are, 1-800-Plumber of The Texas Panhandle will go above and beyond to exceed your expectations.
5.     Scottco

Best For
General HVAC Work
Services Offered
Residential, commercial, and construction services

General plumbing work and drain cleaning

Heating and air conditioning services

Electrical work

Address
4121 SW 50th Ave, Amarillo, TX 79109
Contact Information
806-355-4663
Website
https://scottco.com/
Trusted by numerous Amarillo residents for over 45 years, Scottco is a company that's 100% dedicated to providing the best in plumbing services. They only send reliable plumbers to their clients, ensuring them with complete peace of mind and first-rate service. These plumbers are also highly trained and well-equipped to do plumbing jobs correctly and conduct repairs that last a long time. Hence, this allows you, the customer, to get good value for money and cut costs on repetitive services.
6.     Dependable Plumbing

Best For
Residential Plumbing
Services Offered
Repairs and installations

Main sewer line services

Toilet and sink stoppages

Remodeling and new home construction services

General plumbing work

Address
6027 Canyon Dr.

Amarillo, TX 79110

Contact Information
(806) 374-2336; (806) 335-9656
Website
https://amarillodependableplumbing.com/
Dependable Plumbing's name says it all. This company is indeed the one you can depend on when it comes to residential plumbing solutions. They have a great team that will help you whenever you're having troubles with plumbing repairs, installations, remodeling projects, and main sewer line work. In addition to the complete residential plumbing services they offer, they also have the capacity to take on commercial jobs, from new construction to water and gas line installation and detection.
7.     H&H Plumbing

Best For
Amarillo's first #1 plumber
Services Offered
Drain Cleaning

Faucet Installation

Bathtub & Shower Installation

Drain Installation

Emergency Services

Faucet Repair

Address
117 N. Polk, Amarillo, TX – 79107
Contact Information
Email: [email protected]
Tel: 806-353-2435
Website
https://www.handhplumbingama.com/
H&H Plumbing is a professional when it comes to commercial plumbing, residential plumbing, leak detection, and repair to name a few. With over 34 years of experience in the industry, it's no wonder why they're the lead choice of the locals living around Amarillo. H&H Plumbing is a fully accredited plumbing company whose employees put customer satisfaction above everything. Whether it's a household or a business job, H&H Plumbing has got you covered with all your plumbing needs. They continue to offer quality services at reasonable rates, after accomplishing thousands of plumbing jobs through the years.