Finding a reliable Madison plumbing expert can be a long and winding journey. So why not cut the trip and check out our list of six best plumbers in the area?
The city of Madison is so big that it's impossible to find your go-to plumbing company overnight. Yep, you can use the Internet but doing so just gives you more results to choose from.
We know it's confusing so we already did the hard work for you. Let's now find out which one of these top plumbers is best for your current situation.
1.     H.J. Pretzborn Plumbing and Fire Protection

Best For
Plumbing and Repair Services
Services Offered
Plumbing installations and repairs

Remodeling projects

Sewer/drain cleaning

Fire sprinkler design and installation

Sprinkler system retrofits

Contract plumbing

Address
802 John Nolen Dr

Madison, WI 53713

Contact Information
608-256-3900
Website
https://hjpertzborn.com/
If you want a plumbing company with proven experience in the field, then H.J. Pretzborn Plumbing and Fire Protection might be the one you're looking for. They started in 1928 and up until now, they continue their mission to deliver efficient plumbing solutions. By using quality parts and doing their jobs right the first time, rest assured that you will have a great overall customer experience. To make sure that your property is completely protected, they also offer fire sprinkler design, installation, and retrofits.
2.     Dave Jones, Inc.
Best For
General Plumbing Work
Services Offered
General plumbing, cooling, and heating services

Fire protection services

Service, installation, and remodeling

Commercial and residential services

Address
2225 Kilgust Road

Madison, WI 53713

Contact Information
(608) 222-8490
Website
https://www.davejonesinc.com/
With more than 70 years of combined experience in the business, the team at Dave Jones, Inc. certainly has the professionalism and experience you're looking for in top-notch plumbers. They are known for providing plumbing, HVAC, and fire protection services, ensuring that the life of your current systems will last for several more years. To speak with one of their representatives today, please call (608) 222-8490.
3.     All Comfort Services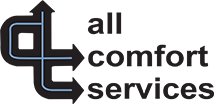 Best For
General HVAC Work
Services Offered
Emergency service

Complete plumbing services

Repair and tune-ups

Water heater installation and replacement

Ductless HVAC service

Heating, AC, and electrical work

Address
5245 Voges Road

Madison, WI 53718

Contact Information
608-205-4113
Website
https://www.allcomfortservices.com/
Meanwhile, the team at All Comfort Services claims that they already saw virtually any plumbing project and issue there is. Thus, they can provide the most appropriate solutions no matter what your plumbing concerns are. They also have a reputation for carrying out almost any plumbing job successfully, whether it's a minor repair, a new installation or an emergency plumbing work. For complete details about the company and its services, go to https://www.allcomfortservices.com/.
4.     Avid Plumbing LLC

Best For
Plumbing Repairs and Installations
Services Offered
Kitchen and bathroom plumbing

Drain and sewer services

Water treatment

Services for water heaters, sump pumps, and gas lines

24-hour emergency/same-day service

Address
2210 S Beltline Ct, Madison, WI 53713, United States
Contact Information
608-661-2843
Website
http://avidplumbing.com/
For reliable and fast plumbing services, you cannot go wrong in choosing Avid Plumbing LLC as your service provider. Apart from helping out Madison residents during emergencies, they also offer same-day plumbing service when the situation calls for it. They know just how important it is for property owners to fix any issue as quickly as possible. So with the help of Avid Plumbing LLC's professional team and complete plumbing equipment, you can consider all your plumbing problems fixed!
5.     Monona Plumbing and Fire Protection

Best For
Residential and Commercial Plumbing
Services Offered
Plumbing and fire protection services

Earthwork

Site utilities

24/7 service

Address
3126 Watford Way

Madison, WI 53713

Contact Information
608.273.4556
Website
http://www.mononapfp.com/
Monona Plumbing and Fire Protection got you covered whether you need plumbing services for your home or workplace. The company offers a wide variety of residential and commercial services, showcasing their expertise in all aspects of plumbing. They likewise offer 24/7 plumbing service which is best for times when you need immediate help with your system. As if that's not enough, they also offer an online pay option so you can send them your payment in the most convenient way.
6.     Lichtfeld Plumbing

Best For
Residential Plumbing
Services Offered
24-hour emergency service

Kitchen and bathroom plumbing

Plumbing inspection and repairs

Commercial and residential plumbing

Water heaters and softeners

Sewer lines and septic systems

Remodeling work

Address
5001 Femrite Drive

Madison, WI 53716

Contact Information
(608) 222-4528
Website
https://lichtfeldplumbing.com/
100% customer satisfaction is what you're going to get when you hire Lichtfeld Plumbing. Regardless if you need plumbing installation or repair service, their team will get the job done quickly and to the highest standards. They are popular for their top-quality residential plumbing work but they are also capable of conducting commercial services. Other things they can excellently do are kitchen and bath remodeling, emergency sewer service, and thorough plumbing inspections. To directly speak with their team and discuss your needs, dial (608) 222-4528 on your phone today.