When you experienced clogged sinks and burst pipes, or perhaps want to have bathroom renovation, who do you call? Yes, PLUMBERS.  But with myriads of selection to choose from, you might be overwhelmed and just use the eeny-meeny-miny-mo method—and that would be one of the greatest mistakes you can ever commit.
Choosing the right plumbing company should be taken seriously.  Remember, these guys could either fix the problem or create a bigger problem.  So, if you want it to be the former, choose always the best.  To help you with this, we have rounded six of the best plumbing companies in Cincinnati.  Scroll down and check them out.
1. Apollo Home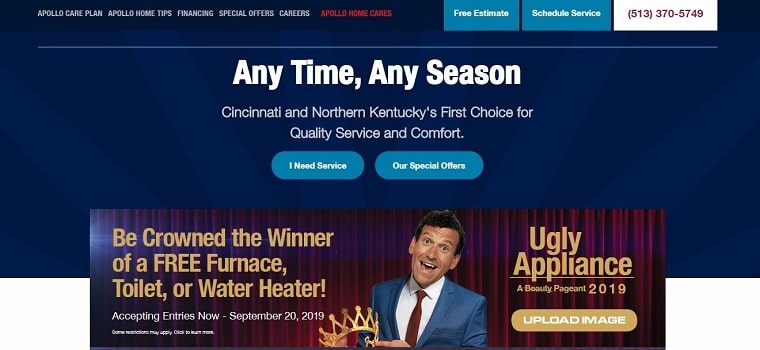 | | |
| --- | --- |
| BEST FOR | Plumbing, heating & cooling, sewer & drain, electrical, and indoor  air quality services |
| SERVICES | Tank water heaters, tankless water heaters, sump pumps, garbage disposal, faucets, toilets, water & line replacement, drain cleaning, main line cleaning, hydro-jetting, trenchless sewer repair, sewer pipe lining, sewer replacement, and emergency plumbing repair services |
| ADDRESS | 1730 Tennessee Ave, Cincinnati, OH 45229, USA |
| CONTACT | Phone: (513) 268-8400 |
| WEBSITE | https://apollohome.com/ |
Apollo Home has served the residents of Cincinnati with the best plumbing services since 1910.  Its plumbers are highly-trained experts that cater to a wide spectrum of plumbing work—from fixing a simple leaky faucet, garbage disposals, to complete bathroom and kitchen plumbing fixture overhaul.  Even if you need the service at 2 a.m., its 24/7 emergency service can handle your problem.  Apollo Home plumbers can solve your plumbing issues quickly and effectively.
2. BEST Plumbing Service of Cincinnati
| | |
| --- | --- |
| BEST FOR | Plumbing  repairs and installation services |
| SERVICES | Drain cleaning, toilets, sewer line repair, faucets, plumbing fixture installation, disposals, water heaters, repiping, water lines, hydro-jetting, gas lines, and sump pumps |
| ADDRESS | 8950 Glendale Milford Rd, Loveland, OH 45140, USA |
| CONTACT |  Phone: (513) 785-0957 |
| WEBSITE | https://www.bestplumbercincinnati.com |
True to its name, BEST Plumbing Service of Cincinnati provides topnotch plumbing service in Cincinnati homes.  It is a family-owned and operated company with highly-experienced plumbers dedicated to helping valuable customers like you.
BEST Plumbing Service of Cincinnati is BBB accredited and have been successful in business for over three decades.
3. Wingate Heating Cooling Plumbing and Electric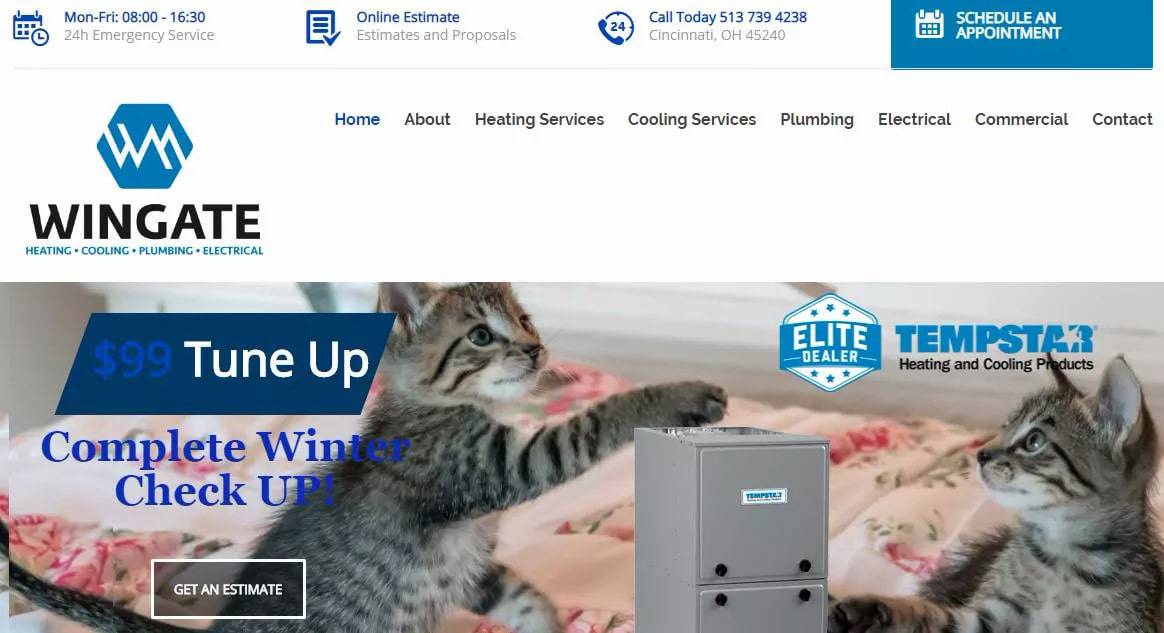 BEST FOR
expert 24-hour Emergency Service
SERVICES
HVAC services, residential and commercial plumbing service, electrical services
ADDRESS
11860 Kemper Springs Dr. Cincinnati, OH 45240
CONTACT
[email protected]
513 739 4238
WEBSITE
https://wingatemechanical.com/
Wingate Heating Cooling Plumbing and Electric has been providing 50+ years of (HVAC) Heating, Air Conditioning, Plumbing and Electrical service to residential and commercial customers throughout Greater Cincinnati, Northern Kentucky, and Indiana. Their residential Wingate Heating Cooling Plumbing and Electric team sells, installs and services a full line of HVAC, Plumbing and Electrical products from Tempstar as well as products from Mitsubishi. Their commercial Wingate team can provide solutions from various manufacturers based on the client's requirements.
4. BlueChip Plumbing

| | |
| --- | --- |
| BEST FOR | A+ rating with the BBB; 5.0-rating on Google from 19 reviews |
| SERVICES | Residential & commercial |
| ADDRESS | 1950 Waycross Rd, Cincinnati, OH 45240 |
| CONTACT | 513.941.4010 |
| WEBSITE | http://www.bluechipplumbing.com/ |
Since 1983, BlueChip Plumbing has been servicing residential and commercial plumbing clients across the Cincinnati tri-state area. All of their technicians are licensed and certified plumbers and members of the UA Local 392 plumbers union. They are honored to be working in the homes and businesses of their long-time customers, family members, and friends.
5. Roto-Rooter Plumbing & Water Cleanup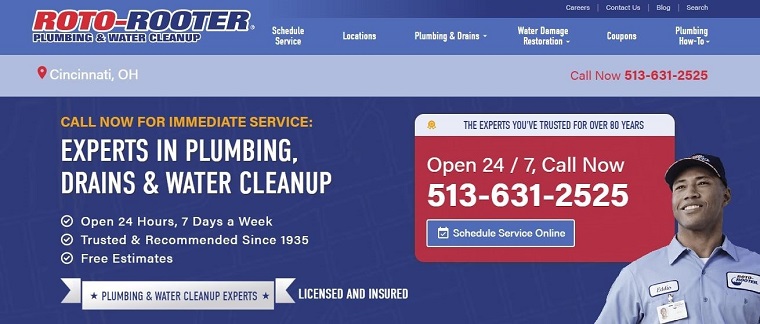 | | |
| --- | --- |
| BEST FOR | Emergency plumbing services |
| SERVICES | Plumbing services, water damage restoration, drains and water cleanup, sewer lines, video camera inspection, toilet repair, dishwasher installation, etc. |
| ADDRESS | 255 E 5th St #2500, Cincinnati, OH 45202, USA |
| CONTACT | Phone: (513) 631-2525 |
| WEBSITE | https://www.rotorooter.com/cincinnati/ |
Roto-Rooter plumbers in Cincinnati are all licensed and fully-insured plumbing technicians.  They are available 24/7 and ever-ready to handle every type of plumbing and drain emergency. They also offer complete residential and commercial plumbing services in the Greater Cincinnati area.
6. Archer Plumbing Co. Inc.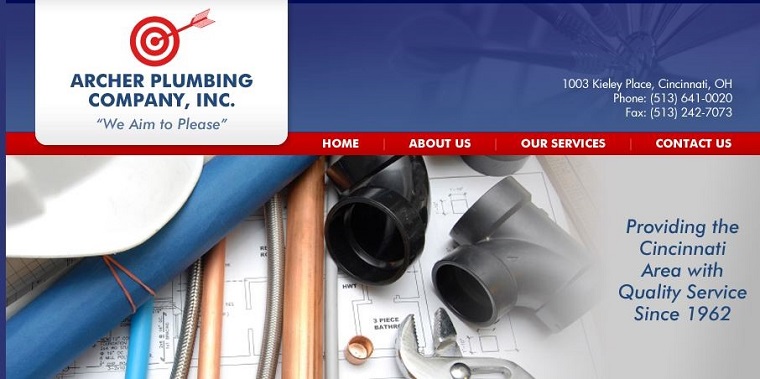 BEST FOR
SERVICES
General plumbing services, water heater, backflow prevention, sump pumps, gas lines, outside sewer and water, bathroom and kitchen fixtures, repair services, and installations
ADDRESS
1003 Kieley Pl, Cincinnati, OH 45217, USA
CONTACT
Phone: (513) 641-0020

Fax: (513) 242-7073

Email: [email protected]

WEBSITE
http://www.archerplumbingco.com/
Archer Plumbing Company, a family-owned business, has been providing the Greater Cincinnati area since 1962.  It offers general plumbing services, repair services, and installations at reasonable rates.
Archer Plumbing is fully licensed (Ohio license #31309) and bonded.  It's also a member of the PHCC Association (Plumbing, Heating, and Cooling Contractors Association).  It accepts payments via Visa, Discover, American Express, Mastercard, Personal Checks, and cash.
7. Nieman Plumbing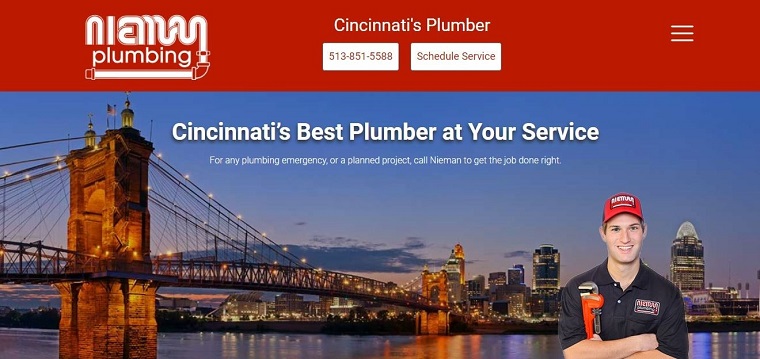 BEST FOR
Residential and commercial plumbing services

Trenchless sewer repair

Septic service

SERVICES
General plumbing services,  septic service, water-powered sump pumps, water softener, sewers and drains, backflow maintenance, maintenance and prevention, new construction, utility services, tenant built-out services, design-build services, emergency plumbing services, etc.
ADDRESS
2030 Stapleton Ct, Cincinnati, OH 45240, USA
CONTACT
Phone: (513) 851-5588
WEBSITE
https://niemanplumbing.com/
Nieman Plumbing has served the Greater Cincinnati residential and commercial sectors since 1974—from leaky pipes, clogged drains to major repairs and retrofits.  Its more than 30 years of experience has produced unrivaled customer service.  The company employs also highly-trained, certified, and fully-insured staff of plumbing experts.
8. Tarvin Plumbing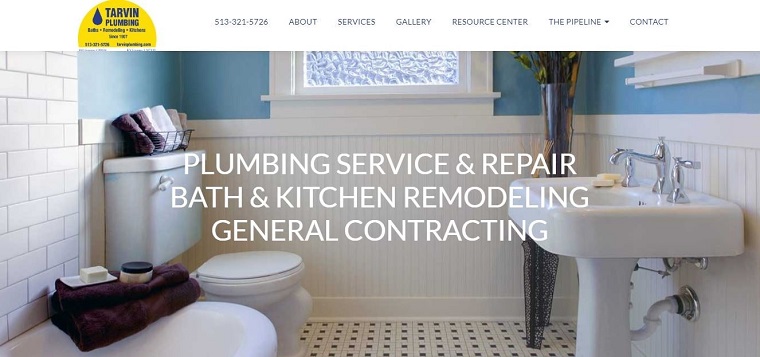 BEST FOR
General plumbing services, remodeling, and general contracting
SERVICES
Plumbing service & repair, kitchen modeling, bath remodeling, general contracting, and water filtration & softening
ADDRESS
3749 Eastern Ave., Cincinnati, OH 45226
CONTACT
Phone: (513) 321-5726

Email: [email protected]

WEBSITE
https://tarvinplumbing.com/
Since 1907, Tarvin Plumbing has proudly served Cincinnati residents.  It is established in the foundation of reliability, integrity, and unparalleled service.  For five generations, the family-owned company has been Cincinnati's partner in solving plumbing issues and created baths and kitchens that bring value and efficiency.
9. Diamond Plumbing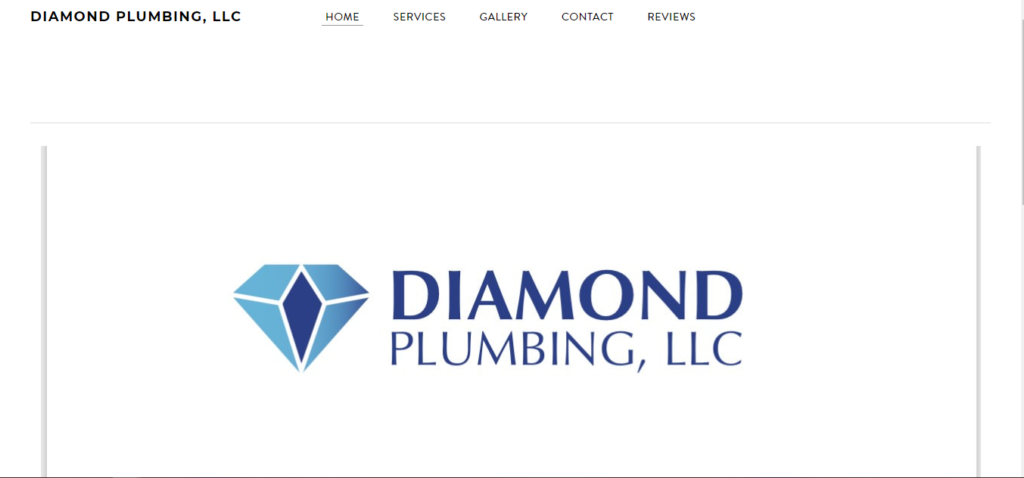 People like Diamond Plumbing because they go above and beyond your expectations!
According to the reviews of their previous customers, they quickly respond to emergency needs and always take their time in listening to the concerns and answering the questions of their clients.
Unlike other companies, they have a pretty low flat rate pricing that anyone can afford. Even if you are on a budget, you can still ensure that they will give all their best in solving your issues.