While fixing a simple faucet leak can be done by yourself, there are certainly times when you will need professional help from plumbers are required. Usually, this occurs when you're dealing with broken pipes, a stubborn clogged drain, and installation of a new plumbing system.
No matter what kind of plumbing assistance you need, there's certainly a right plumber out there ready to help you out. Check out this list of 6 best plumbers in Calgary and see which one is best suited for your current needs or project.
1.     Instant Plumbing & Heating
Best For
Residential Plumbing
Services Offered
General plumbing repairs

Emergency plumbing

Air conditioning repair and installation

Water softeners

Furnace repair and installation

Poly B replacements

Address
3625 – 6 Street NE Calgary, T2E 2L1
Contact Information
(403) 338-1172
Website
https://www.instantplumbing.ca/
Residential plumbing is what the team at Instant Plumbing & Heating does best. From general plumbing issues, leaking pipes, blocked toilets to clogged shower drains, all of these and more can be fixed by Instant Plumbing & Heating. Have other issues not related to plumbing? Then you're in luck because this company can conduct air conditioner installation, repair, replacement, and maintenance, and also provide comprehensive furnace and heating services.
2.  Best Budget Boiler and Plumbing Inc.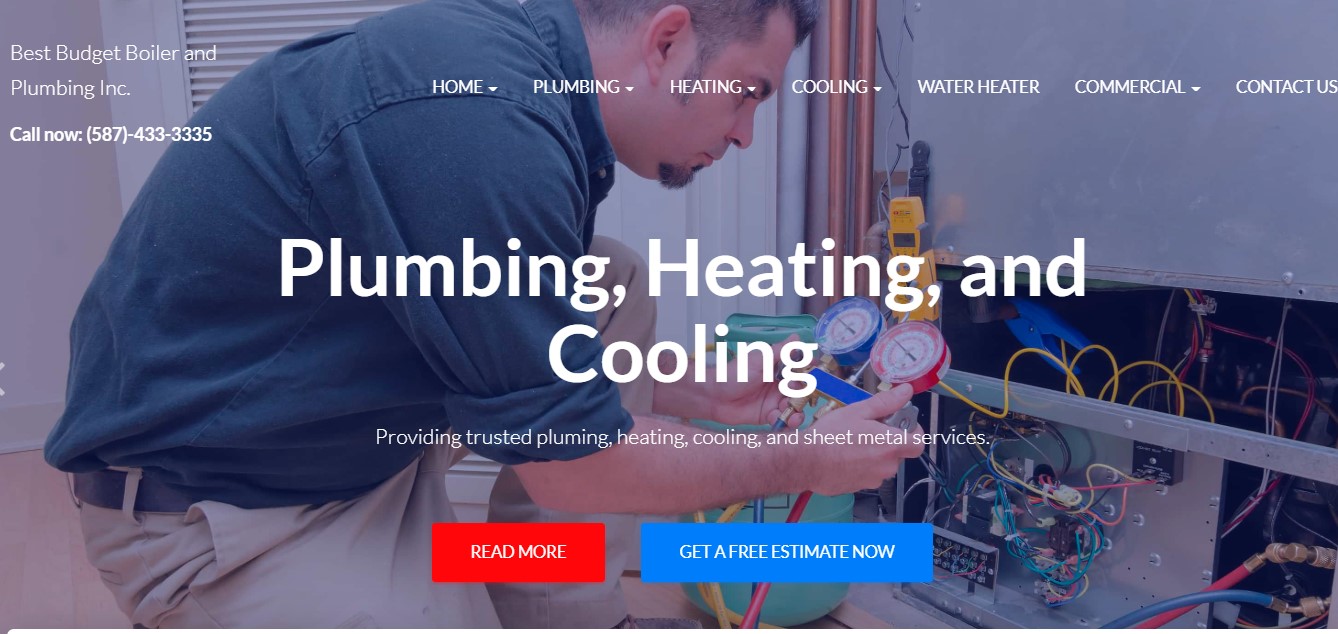 Best For
4.8-Rating on Google based on 40+ Reviews
Services Offered

High Efficient Furnace
High Efficient Tankless/ Hot Water System
High Efficient AC/ Cooling System
Boiler & Hydronic/ Residential & Commercial
Humidifier /Air Quality
Furnace Mount Electronic Air Cleaners
Water Softener/Water Purification System
Regular Maintenance and Tune Up
Plumbing Services
Gas Fitting -Fireplace or BBQ Gas Line
Make Up Air Unit
Mechanic Shop Interceptor/Grease Trap
Heat Recovery Ventilation (HRV)
Other Services

Address
186 Somerside Crescent SW, Calgary, AB T2Y 4K7
Contact Information
(587)-433-3335
Website
https://bbbplumbing.ca/
Best Budget Boiler and Plumbing Inc. has been working in the greater Calgary area for over 14 years. During their years of service, they have established a highly reputable company with their team members composed of certified Gas Fitters, HVAC contractors, Plumbers, and Heating Consultants.
3.     Price-Rite Plumbing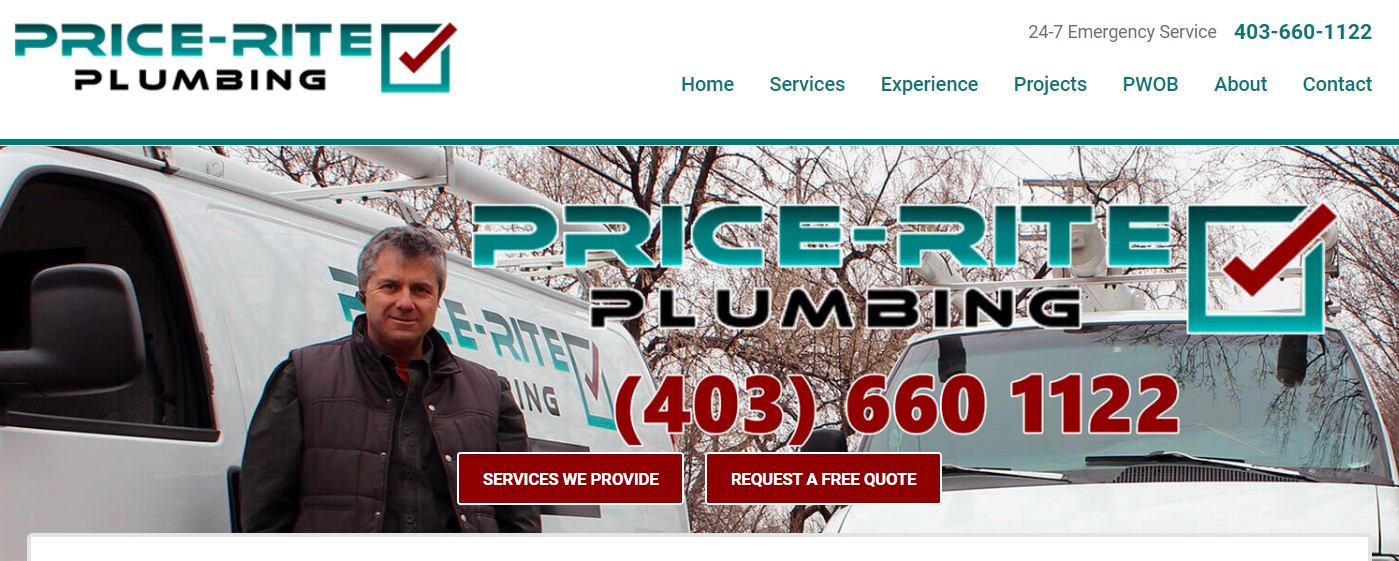 Best For
Plumbing Emergency Services
Services Offered
See rates and services here: https://www.price-riteplumbing.com/rates-services/
Address
80 Selkirk Drive SW
Calgary, AB T2W 0M4
Contact Information
[email protected]

call (403) 660 1122

Website
https://www.price-riteplumbing.com/
Price-Rite's plumbers get the job done right the first time and keep you well informed of their progress. Their people-first attitude and competitive pricing turned them into one of the best Calgary Plumbers.
4.     Urban Piping
Best For
4.8-Star and 5.0-Star Reviews on Google and Facebook; 24/7 Emergency Plumbers
Services Offered
Drain cleaning services

Plumbing services

Address
160 Quarry Park Boulevard SE, Suite 300
Calgary, AB T2C 3G3
Contact Information
Phone: (403) 988-3801
Email: [email protected]
Website
https://www.urbanpiping.com/locations/calgary/
At Urban Piping Ltd. has been providing fair prices since 2008 paired with their punctual journeyman plumbers who are licensed, background checked, insured, bonded, and drug tested. They're also the leader in Poly B Replacement in their coverage areas.
5.     Mr. Mike's Plumbing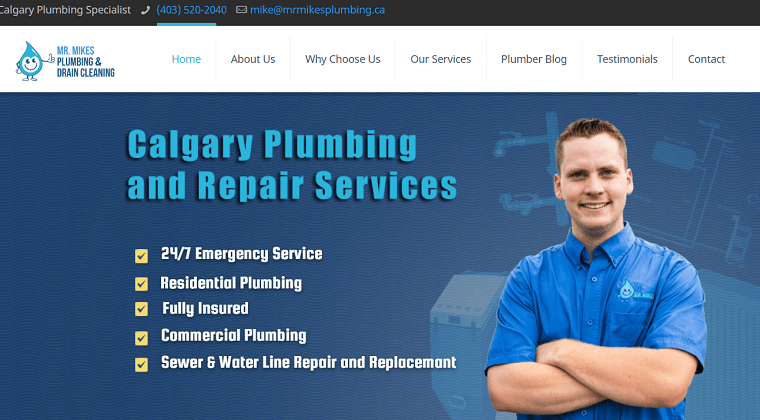 Best For
General Plumbing Work and Installation
Services Offered
24-hour retail maintenance

Water treatment

Cleaning of heating systems

Domestic and commercial installation service

Emergency plumbing

Address
918 16 Ave NW #187, Calgary

AB T2M 0K3, Canada

Contact Information
(403) 520-2040
Website
https://www.mrmikesplumbing.ca/
Mr. Mike's Plumbing follows a straightforward process to make sure that their clients' plumbing issues are resolved as quickly as possible. First, they will assign a qualified technician to deal with your problems. Next, they will provide exact pricing before starting the work so you can prepare your budget. Lastly, all of your plumbing issues will be dealt with in a professional and timely manner, allowing you to get first-rate service and excellent value for money.
6.     ClearView Plumbing and Heating
Best For
General Plumbing and Air Conditioning
Services Offered
Emergency plumbing

Drain jetting

Sewer repair

Heating and ventilation services

Air conditioner repair, replacement, and installation

Address
4805 32 ST SE Calgary, Alberta T2B 2X3
Contact Information
(403) 216-8439
Website
https://clearviewplumbing.ca/
ClearView Plumbing and Heating is a trusted company that has been doing excellent plumbing work for more than 20 years. Since 1996, they have been providing services all around the Calgary area, conducting sewer repairs, drain jetting, and emergency plumbing among others. More than that, they offer air conditioning and heating services to make sure that every home is as comfortable and safe as it can be.
7.     Mr. Rooter Plumbing
Best For
Residential, Commercial, and Emergency Plumbing
Services Offered
Drain cleaning

Sewer line repair and replacement

Plumbing diagnosis, inspection, and repairs

Gas line repairs

Water softeners and filters

Address
Calgary, AB T2H 0S9
Contact Information
(403) 640-7789
Website
https://www.mrrooter.ca/
Need an expert who is literally always there whenever you have plumbing issues? Mr. Rooter Plumbing is the one you need! Aside from offering faultless emergency plumbing service, their team can also work on weekdays, nights and even holidays with no additional charge. And by providing their services at reasonable rates, you'll have a fully functional plumbing system without breaking the bank.
8.     The Gentlemen Plumbers
Best For
Residential Plumbing and Sewage Installation & Repair
Services Offered
Sewer line replacement

Unclogging a kitchen line

Emergency plumbing

Water line to fridge installation

Address
5355 8th Street NE, Calgary,

Alberta Canada, T2K 5R9

Contact Information
(587) 794-3988
Website
https://www.thegentlemenplumberscalgary.com/
All of the licensed technicians from The Gentlemen Plumbers have been background-checked and are certified to carry out all work related to residential plumbing as well as sewage repair and installation. By hiring them, you're guaranteed that the job will be done right the first time. For toilet installation, unclogging of sinks and bathtubs, humidifier installation and more, you can't go wrong in choosing The Gentlemen Plumbers.
9.   Royal Flush Plumbing and Gasfitting
Best For
Professional Service Guaranteed with 24/7 emergency service
Services Offered

Plumbing Contractors
Gasfitter/Gasfitting Contractors
Heating Contractors
Furnace Repair & Installation
Renovations
Gas Lines
Same Day/Next Day Service
Same Day Emergencies
Hot Water Tank Replacement
Tankless water heater install/repair
Tankless water heater flushing/maintenance
Custom Work
Preventative Maintenance
New Installations
Drain Cleaning
Boilers
Water Treatment
Toilets, sinks, bathtubs, and showers.
Steamers and custom body spray shower systems
Humidifiers

Address
—
Contact Information
(403) 719-4751
Website
https://royalflushplumbingandgasfitting.ca/
Royal Flush Plumbing and Gasfitting is a licensed and insured plumbing, heating and gasfitting company serving Calgary and area. lLocally owned and operated, they're known for top shelf quality workmanship, parts and customer service.
10.  Champion Plumbing and Heating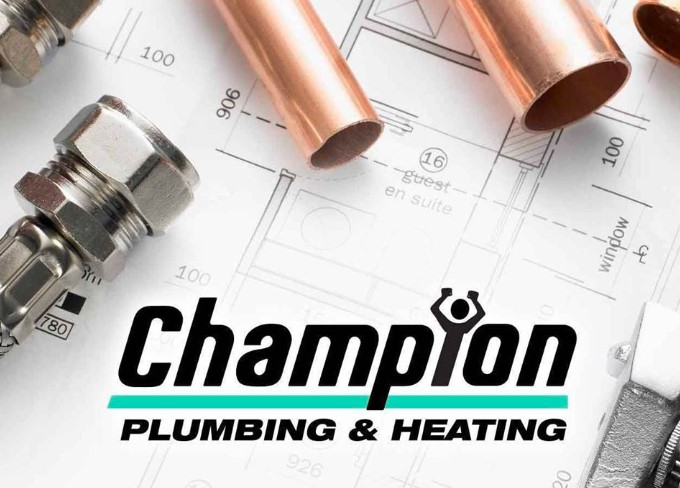 Champion Plumbing and Heating has been licensed in providing cross connection testing, pre and post sale plumbing inspections, rental plumbing inspections, updates, retrofits, renovations and new construction. You can book an appointment with them today by clicking "Book Now" in their Facebook page. Their 3 step booking process that can be done in under 60 seconds.
11.     Knight Plumbing, Heating, and Air Conditioning
Best For
Plumbing Repair and Installation
Services Offered
Sewer and drain cleaning

Commercial plumbing

Poly B replacement

Furnace and heating services

Hot water tank repair and replacement

Air conditioning repair and replacement

Emergency service

Address
201-10861 50 St SE, Calgary, AB T2C 3E5
Contact Information
403-287-8980
Website
https://www.knightplumbing.ca/
With award-winning customer service, Knight Plumbing, Heating, and Air Conditioning has already impressed lots of homeowners. The company is capable of fixing problems related to drains, sewer lines, and household pipes. They can also be trusted with furnace installations, repairs, and tune-ups. In addition, they offer air conditioning, electrical, and heating services, making them the one-stop place to go for your plumbing and HVAC needs. To see their complete range of services, go to https://www.knightplumbing.ca/.
12.     My Calgary Plumber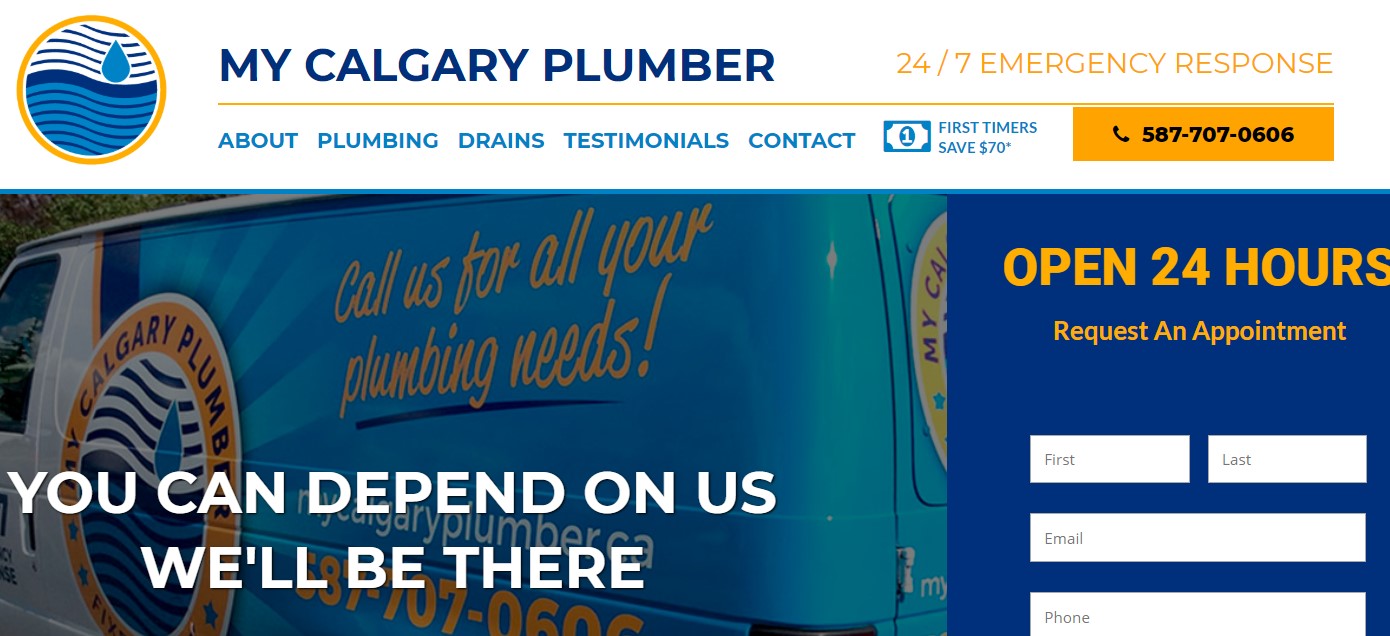 Best For
24/7 Emergency Plumbing Services.
Services Offered
Repair Clogged Sinks
Repair Clogged Pipes
Fix Leaky Taps & Faucets
Water Heater Repair & Replacement
Toilet Repair & Replacement
Bathroom & Kitchen Renovation
Address
42 Legacy Glen Way SE,

Calgary, Alberta T2X 4E4

Contact Information
587-707-0606
Website
https://www.mycalgaryplumber.ca/
My Calgary Plumber's expertise includes everything from backed-up property drainage lines to burst pipes. They can help with any commercial or residential plumbing problems. Their goal isn't only to help you deal with your drainage problems but also offer fixes that minimize the likelihood of recurring plumbing issues.