Apart from fixing faulty plumbing fixtures, a top-notch plumber in Alexandria, VA will give you valuable advice, long-term solutions, and essential knowledge on plumbing systems to help you over the long haul.
However, take note that not all plumbers can do that — hence why we listed here the 6 best plumbing experts you can rely on, no matter what your plumbing issues are.
So, without further ado, we present to you some of the most reliable and sought-after plumbers in Alexandria today…
1. Brownlee Plumbing

Best For
Sewer and Water Line Services
Services Offered
24/7 emergency plumbing work

Residential and commercial plumbing

Service repairs

Water heating and drain cleaning

Water pipe replacement

Sewer and water line repair and replacement

Hydro-jetting

Address
82 South Early Street

Alexandria, VA 22314

Contact Information
(703) 477-9016
Website
https://www.brownleeplumbing.com/
You can never go wrong in choosing Brownlee Plumbing if you need someone who is knowledgeable in all aspects of plumbing work. From hot water heater replacement to remodeling projects, they can do it all! However, they are more well-known when it comes to camera locating and replacement of water and sewer lines. They do every work in the fastest way possible, charging affordable rates while exceeding customer expectations at every level. What more could you ask for?
2. O'Neill Plumbing Services LLC

Best For
Emergency Plumbing and Repairs
Services Offered
24/7 emergency service

Residential and commercial plumbing

System upgrades

Repair and replacement work

Pipe locating services

Backflow prevention testing

Routine plumbing service

Address
5826 La Vista Dr, Alexandria, VA 22310, United States
Contact Information
703-655-0071
Website
https://oneillplumbingservice.com/
O'Neill Plumbing Services LLC, meanwhile, is the company you can rely on for fairly priced emergency plumbing services. Their technicians are well-versed in fixing simple leaks, conducting major overhaul, and other plumbing-related tasks. In addition, they offer accurate quotes and free estimates so you know what you're paying for before any work begins. Commercial and residential plumbing projects are both welcome, just get in touch with the company by calling at 703-655-0071.
3. Home Service Doctors

Best For
Plumbing and HVAC Services
Services Offered
Plumbing repairs

Frozen and leaking pipes

Garbage disposals, sump pumps, and water heaters

Sewer and drain services

AC and heating services

Address
10560 Main Street, Suite PS90

Fairfax, VA 22030

Contact Information
(703) 997-1660
Website
https://www.homeservicedoctors.com/
Home Service Doctors is an expert when it comes to HVAC work but they are also staffed with excellent plumbing technicians always ready to help out. Their team of skilled "plumberologist" can offer solutions to help you fix frozen pipes, clogged drains, broken toilets, faulty faucets, and more. Since they have been voted as Virginia's plumbing contractor of the year, there's no doubt that they can deliver plumbing solutions with a quality that's hard to match.
4. The Pipe Doctor Plumbing & Drain Cleaning Services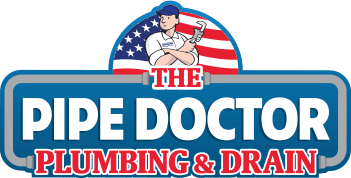 Best For
Water and Sewer Line Excavation
Services Offered
Pipe descaling and drain cleaning

Plumbing repairs and installations

Water heater services

Sewer line camera inspection

Hydro jetting

Commercial plumbing

Well pump repair and installation

Address
4508 Apple Tree Dr, Alexandria, VA 22310
Contact Information
703-940-9412
Website
https://www.thepipedoctorplumbing.com/
With 33 years of professional plumbing experience, The Pipe Doctor Plumbing & Drain Cleaning Services is never a bad choice for general plumbing work. Although most Alexandria residents know this company as an expert in water and sewer line excavation, The Pipe Doctor Plumbing & Drain Cleaning Services can certainly do more than just that. Their wide-ranging services include leak detection and repair, hydro-jetting, commercial plumbing, and well pump installation, just to name a few.
5. Cardinal Plumbing Heating & Air Inc

Best For
General Plumbing Work
Services Offered
Drain cleaning

Water leak detection

Burst pipe repair

Water heater installation and repair

Kitchen and bathroom plumbing

Commercial plumbing

Sewer line repair

Sump pump installation and repair

Address
5702 General Washington Drive

Alexandria, VA 22312

Contact Information
703-537-5344
Website
https://www.cardinalplumbingva.com/service-area/alexandria/
A lot of homes and business owners put their trust in Cardinal Plumbing Heating & Air Inc because of their huge variety of quality services. These include water treatment services, general plumbing work, drain cleaning, and numerous others — all available to commercial and residential clients. The best part is that they also offer special discounts to help customers save as much as they can while getting efficient plumbing solutions.
6. John C. Flood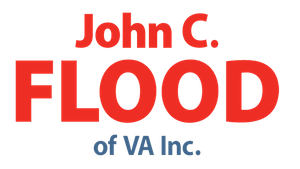 Best For
Plumbing and HVAC Work
Services Offered
Plumbing repair, service, and installation

General HVAC work

Water heater repair

Home renovation and remodeling

Electrical services

Address
6430 General Green Way

Alexandria, VA 22312

Contact Information
(703) 688-8535
Website
https://www.johncflood.com/
John C. Flood promises to respond to any online form (with inquiries) in 15 minutes or less, making every Alexandria resident feel that they are valued as a customer. The company takes pride in its over 100 years of experience in the plumbing service industry. Meaning, they can deal with the most sophisticated systems if ever they become faulty. John C. Flood can also be relied on in terms of installation work, inspections, maintenance tasks, even general HVAC work. This makes them a viable option for those who need plumbing repairs and more.