When talking about pest control services, the first thing that probably comes to mind is the cost involved with it. Although it's true that such professional services may come at a price, however, availing them is worthwhile as they can ensure the health and well-being of everyone in your building.
We all know that pests can carry diseases, cause allergies, and contaminate goods. And if you just ignore them as they infest your premises, sooner or later, you have to face the negative effects and consequences. But if you truly want to have a safe space, you would consider hiring one of the best pest control companies in Newcastle today. So in order to properly deal with any pest-related dilemma, here are the experts you should consider hiring.
1.     Newcastle Pest Exterminators

Best For
General Pest Control
Services Offered
Commercial and residential pest control

Same-day service

Termite inspection and control

Address
23 Deborah St, Kotara South NSW 2289, Australia
Contact Information
0499 350 350
Website
https://newcastlepestexterminators.com.au/
Fast, efficient, and safe – everything you're looking for in a pest control service is here at Newcastle Pest Exterminators. This company is a leader when it comes to providing premier pest control solutions to both commercial and residential properties in Newcastle. The products they use are guaranteed safe and eco-friendly, all applied by reliable and well-trained technicians. To get in touch with them today, simply call at 0499 350 350.
2.     Newcastle Kill A Pest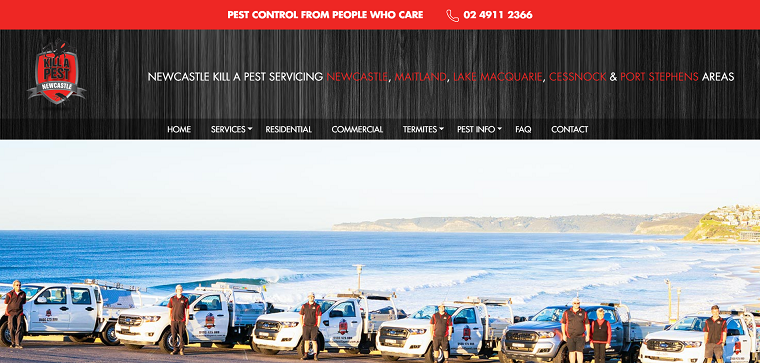 Best For
Residential Pest Control
Services Offered
Residential and commercial pest control

General pest and termite control

Pest inspections

Address
22 French Road, Wangi Wangi, NSW 2267
Contact Information
02 4911 2366
Website
https://www.newcastlekillapest.com.au/
Looking for pest control solutions that are safe for your family and pets? The search is over because Newcastle Kill A Pest has exactly what you need. Over the years, the company and its team have earned the loyalty of many customers because of their customized family and pet-friendly pest control solutions. They have been operating for more than 35 years so they know how to conduct efficient work at private homes, age care facilities, apartment complexes, as well as commercial buildings.
3.     Superior Pest Management
Best For
Complete Pest Control Services
Services Offered
Commercial and domestic pest control

Pre-build termite solutions

Strata management

General pest control

Address
5/22 Ironbark Close, Warabrook NSW 2304
Contact Information
02 4968 9810
Website
https://www.superiorpest.com.au/
The effective methods, tools, and treatments used by the team at Superior Pest Management are guaranteed to put an end to the pests in your home or commercial building. Their specialists will work according to your specific requirements so every area of the pest problem will be dealt with properly. They can also conduct regular inspections and treatments, ensuring that your space is hygienic and pest-free at all times.
4.     Hunter and Coast Pest Control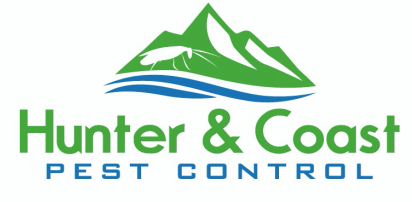 Best For
General Pest Control
Services Offered
Residential and commercial pest control

Removal services for common pests

Termite inspections

General pest spray service

Address
138 Grandview Rd, New Lambton Heights NSW 2305, Australia
Contact Information
02 4956 3169
Website
https://hcpest.com.au/
No matter what your pest issues are, Hunter and Coast Pest Control got you covered. They have a reputation for providing effective services and full pest management plans that are guaranteed to keep away mice, ticks, termites, spiders, and lots of other pests. All of their technicians are fully licensed so you can be at ease knowing that the pest control work in your property is done safely and professionally.
5.     Flick Pest Control Newcastle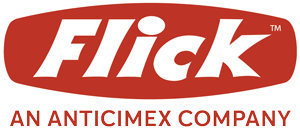 Best For
General Pest Control
Services Offered
Residential and commercial pest control

Termite pre-construction solutions

Washroom and hygiene services

General pest and bird control services

Address
3-5/14 Arunga Dr, Beresfield, NSW, 2322
Contact Information
02 4911 7200
Website
https://www.flick.com.au/
Are you struggling to keep pests out of your home or office? Thankfully, you can now relieve yourself from this stress with the help of Flick Pest Control Newcastle. This company is known for its comprehensive range of cost-effective and integrated pest control solutions that can resolve any shape or size of pest infestations. They have advanced tools and products that can get rid of termites, flying insects, birds, ants, fleas and ticks, bed bugs, and numerous others. If you want to know how they directly work with clients, check out the testimonials they have received at https://www.flick.com.au/.
6.     A & A Spectrum Pty Ltd

Best For
General Pest Control
Services Offered
Residential, industrial, and commercial pest control

Pre-purchase pest inspections and building reports

General and carpet cleaning

Flood service

Address
P.O. Box 34, Gosford NSW 2250
Contact Information
0413 952 377; 0414 437 422
Website
https://www.aandaspectrum.com.au/
Although A & A Spectrum Pty Ltd doesn't solely specialize in providing pest control services, they sure know their way on how to keep your premises spotless and pest-free. In fact, they can work in any commercial, residential or industrial property, removing nasty critters and common pests such as cockroaches, termites, fleas, spiders, bed bugs, and a lot more. Aside from this, they also offer other cleaning services that cover your carpets and leather lounges. For more info, go to https://www.aandaspectrum.com.au/.