The world today is experiencing a visual revolution.  With the help of the current technology, it's possible to give everything a visual boost—and this includes our home and office spaces.
Interior designers can help you with this artistic endeavor.  You have a myriad of options in the United Kingdom for the help you need.  If you feel overwhelmed by the thought alone, allow us to give you the necessary push.
In this article, we have enumerated six of the finest interior designers in the UK.  These brilliant people deliver quality designs and workmanship required to give your spaces fresh energy and look it needs.
Let's meet them, shall we?
1. David Collins Studio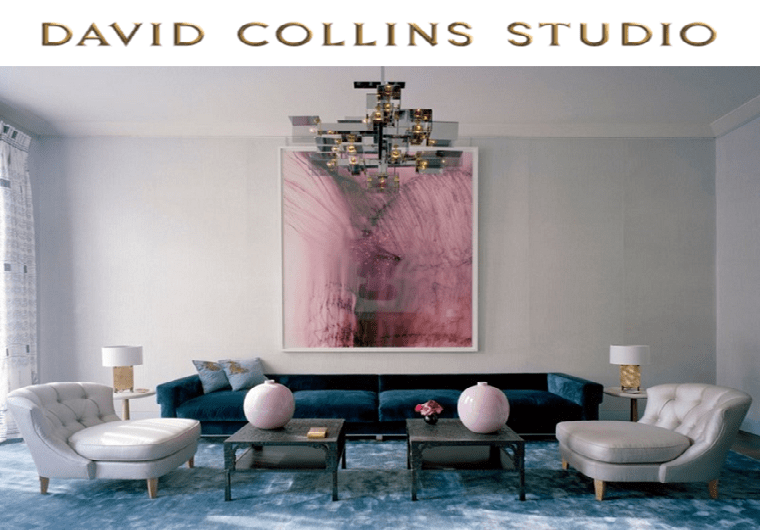 BEST FOR
Interior design and architecture
SERVICES
Residential, retail, corporate, commercial, and hospitality interior design & architecture

Art and furniture selection

Design and build

Renovations

Styling and décor

Project management

ADDRESS
The Studio, 74 Farm Lane, London, SW6 1QA
CONTACT
Phone: +44 (0) 207-835-5000

Email: [email protected] | [email protected]

WEBSITE
https://www.davidcollins.studio/
Established in 1985, David Collins Studio is a market-leading and award-winning interior architecture practice.  It helps clients from various markets worldwide realize their creativity and inspirations for interiors. David Collins is a globally-recognized brand, an expert in contemporary designs.
The studio collaborates with renowned brands and businesses that are paradigms in their respective fields, and with its clients who share its passion for innovation, functionality and details.  Here are some of the studio's most prestigious projects:
Lime Wood Hotel & Spa (New Forest)
Massimo Restaurant & Bar (Corinthia Hotel London)
Bassoon Bar (Corinthia Hotel London)
Mandarin Oriental Doha (Hotel in Doha, Qatar)
2. Helen Green Design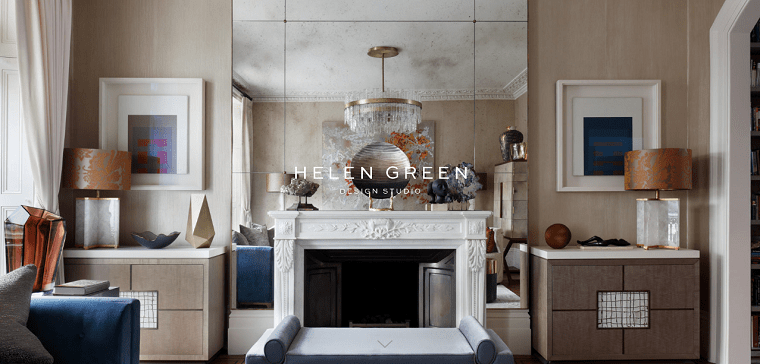 BEST FOR
Residential interior design services
SERVICES
Interior architectural design

Furniture design

Product development

Furniture, accessories,  and art selection

Project management

ADDRESS
29 Milner Street, London, SW3 2QD
CONTACT
Phone: +44 (0) 20 7352 3344

Email: [email protected]

WEBSITE
https://www.helengreendesign.com/
Founded by Helen Green in 2002, Helen Green Design has established its reputation as one of Britain's leading interior design practices.  The team is known for its enjoyable yet luxurious designs, having an international portfolio spanning from Belgravian townhouses, Sussex country homes, to Caribbean hotels.
Helen Green Design is synonymous with aesthetically crafted, multi-layered interior elegance.  In fact, here are some of its completed projects:
3. Kris Turnbull Studios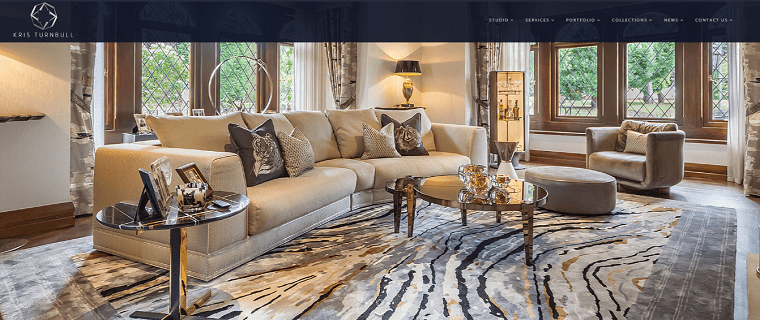 BEST FOR
Interior design solutions
SERVICES
Space planning and furniture layouts

Project presentation including CAD drawing

Office refurbishment and redesign

House plans

Appointment and consultation

Light and color expertise

Furniture design and lighting study

Project management and installation

Property development

Kitchen renovation

Furnishings

Bespoke flooring

Styling and decor

ADDRESS
Belfast office: 135 Lisburn Road, Belfast, Antrim BT9 7AG, UK |

London office: Buckingham Palace Rd., Victoria, Westminster, London,

SW1W OSR, UK

CONTACT
Phone: +44 (0)28 9068 8600

Email: [email protected]

WEBSITE
http://www.kristurnbull.com/
Showcasing the finest quality of interior designs and curated furniture, Kris Turnbull Studios is one of the prominent names in the interior design industry of the UK.  If mere words don't impress you, feel free to take a look at these:
4. My Bespoke Room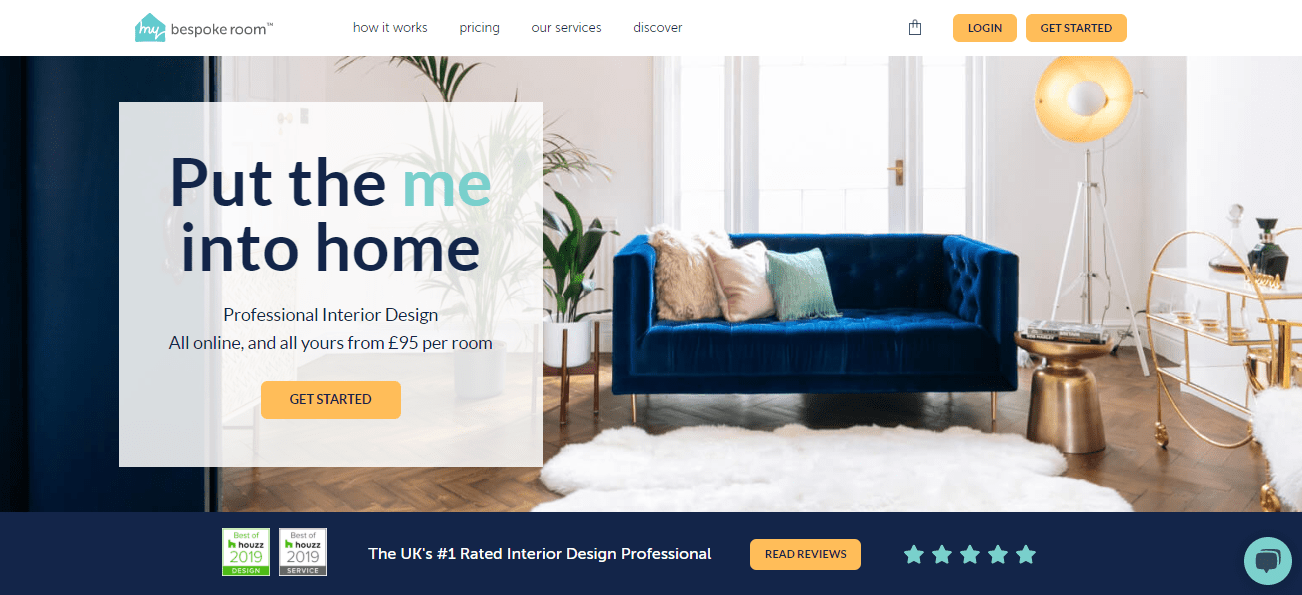 BEST FOR
Private space and commercial interior design services
SERVICES
Flat-fee room design packages

Personal shopping packages

Bespoke consultancy

Home visit

3D video walk-through

Built-in personal shopping

ADDRESS
63 Bermondsey St., London, Greater London SE1 3XF UK
CONTACT
Phone: 0203-904-3800

Email: [email protected]

WEBSITE
https://www.mybespokeroom.com/
For the affordable but high-quality interior, My Bespoke Room is one of the best names in the UK interior design industry.  Despite being multi-awarded, the team hasn't cultivated a diva attitude.  They style and create interiors with elegant designs suitable to their clients' vision, requirements, and budget.  Go to this link and explore more of My Bespoke Room design projects.
5. Slightly Quirky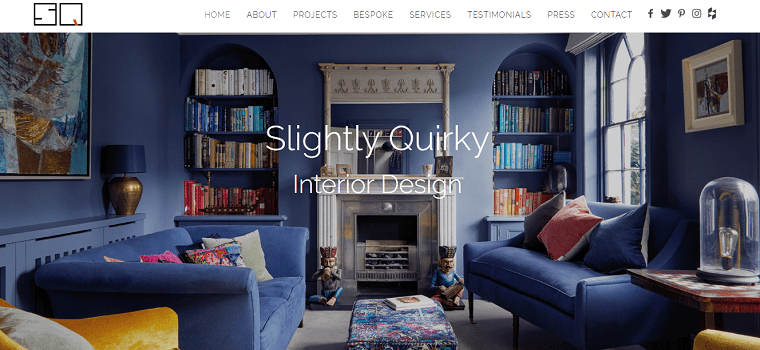 BEST FOR
Full-scale interior design services
SERVICES
3D rendering/ CAD drawings

Consultation

Color scheming

Bespoke furniture design

Project management

Downsizing

Floor plans

Furniture selection

Home office design

Home staging

Lighting design

Space planning

ADDRESS
48 Halliford Rd., Sunbury-on-Thames, Middlesex, Greater London TW16 6DR United Kingdom
CONTACT
Phone: +44 (0)207 788 6629

Email: [email protected]

WEBSITE
https://slightlyquirky.com/
At Slightly Quirky, your unique interior design ideas are brought to life!  The team will incorporate your requirements, ideas, and personality with their own to produce your dream space.  Their approach enables the team to provide fresh and unique ideas every single time.  Whether it's a whole-house or one-room project, Slightly Quirky doesn't replicate a look.  The design is always tailored to be exclusively yours.
6. LEIVARS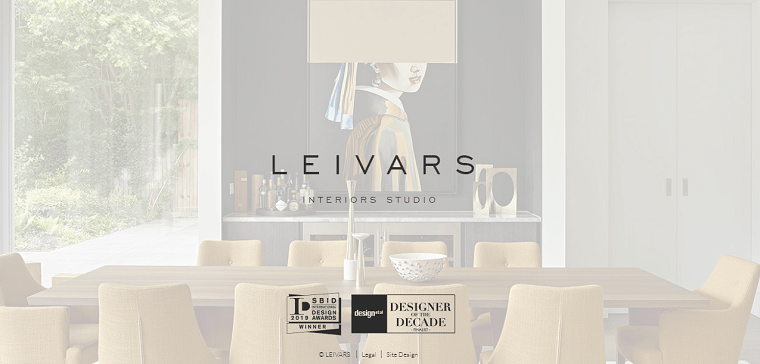 BEST FOR
Residential interior design services
SERVICES
Bespoke furniture, cabinetry, shelving, pantries, rugs, built-ins, etc.

Eco-homes

Floor plans

Drafting

Downsizing

Color consulting

Kitchen renovation

Building conservation

Sustainable design

House plans

Home staging

Seasonal decorating services

ADDRESS
The Studio (16), 37/38 Adelaide Crescent, Hove, East Sussex BN3 2JL,

United Kingdom

CONTACT
Phone: +44 (0)7929 934 511

Email: [email protected]

WEBSITE
https://leivars.com/
LEIVARS is an award-winning high-end interior design practice with a passion for creating breathtaking interiors.  Whether the project is required to be tailored according to the client's tastes or inspired by existing architecture, LEIVARS will implement meticulous measures at every stage of the project design.  Its focus on quality and practicality won LEIVARS 13 industry awards, sizeable press coverage, as well as International Design & Architecture Award. If those didn't satisfy you, feel free to visit their website to take a look at their portfolio.