When it comes to designing the interior spaces of your home or office, it's always wise to ask for the help of experts. If you don't have any idea which interior designer to trust, then keep on scrolling.
The interior design speaks about the homeowner or a business. A sloppy interior may mean that you're a disorganized individual or company. Now, these most talented interior designers in KL can help bring out the best in your spaces. They offer value for money and complete customer satisfaction.
Do you want to get to know these incredible folks offering the best interior design in KL? Then let's get it on!
1) ATAP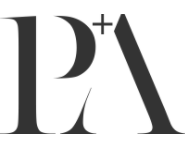 With the help of ATAP, the search for the best interior designer in Kuala Lumpur just got a whole lot easier. Their platform helps you connect with various professionals in the industry.
Simply fill in the form on their website accurately and click submit. This gives interior designers the opportunity to contact you and provide you with free quotes based on the information you've provided.
Their website can also be accessed on the browsers of your phone and laptop, which makes it accessible anywhere and any time.
2) Qanvast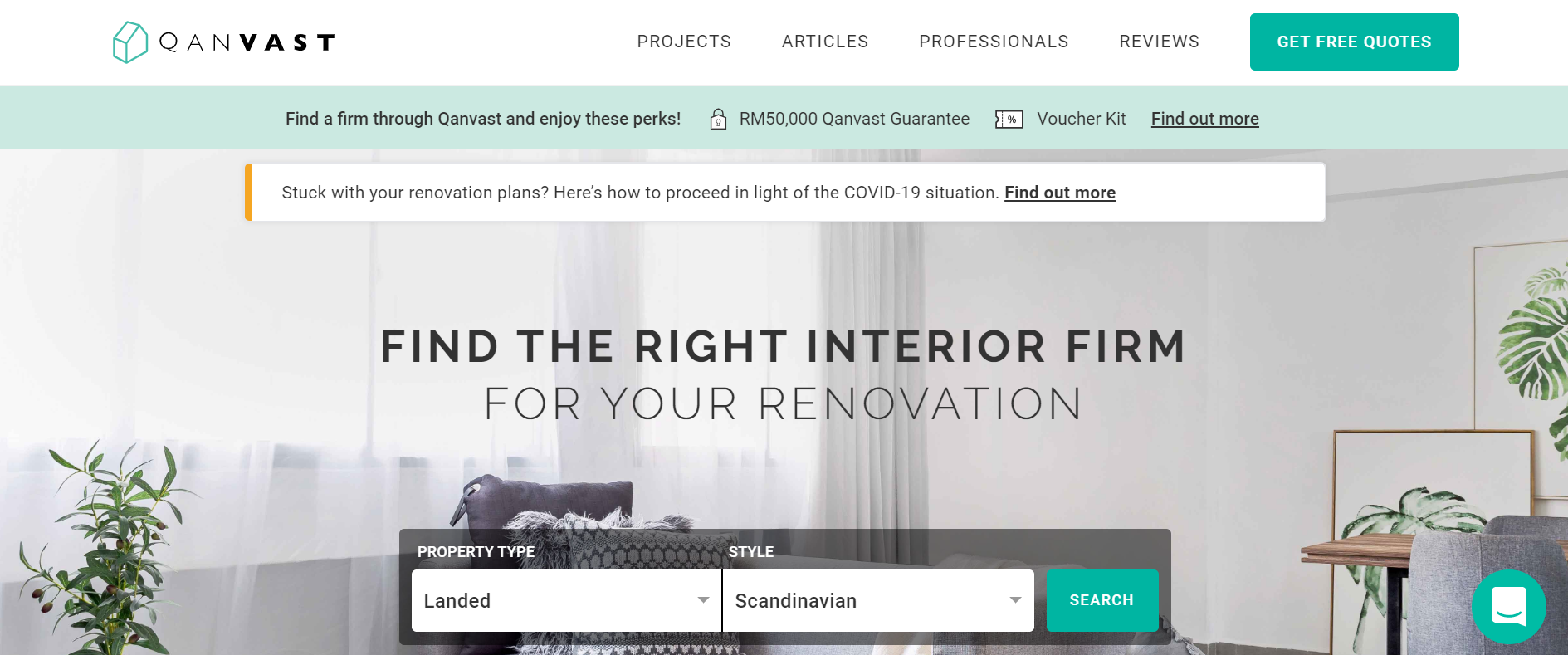 Qanvast offers a way to get in touch with the top interior designers in Malaysia. This platform can match your project requirements to the right designer from a selection of over 200. They can even match you to as many as 5 for quotes!
The best thing about it is their roster of designers and architects is carefully vetted. As a result, you will get matched to only top-quality and dependable professionals based on your preferences and budget.
This takes out a lot of the hassle involved when trying to find the best interior designers in Kuala Lumpur for a specific project.
3) One Space Sdn Bhd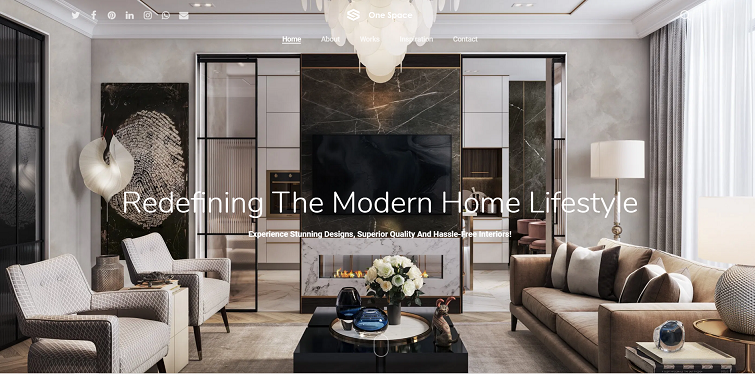 BEST FOR
Residential and commercial nterior design services
SERVICES
Space planningInterior detailing

Build firm

Project management

Custom-made woodworks

Design and build

Kitchen and wardrobe

Carpentry works

Cabinetry

ADDRESS
No.13, Jalan Puteri 7/13A, Bandar Puteri, 47100 Puchong, Selangor. Malaysia
CONTACT
Phone: 012 711 5285Email:

[email protected]

WEBSITE
http://www.onespaceliving.com/
One Space Design Group is a full-service interior design firm with 10 years of combined expertise with an extensive portfolio. Their team is completely prepared to assist you with your design needs. They will undertake all phases of the project from design conception to completion, regardless of its size and complexity. Access their portfolio through their website.
4) InterSpatial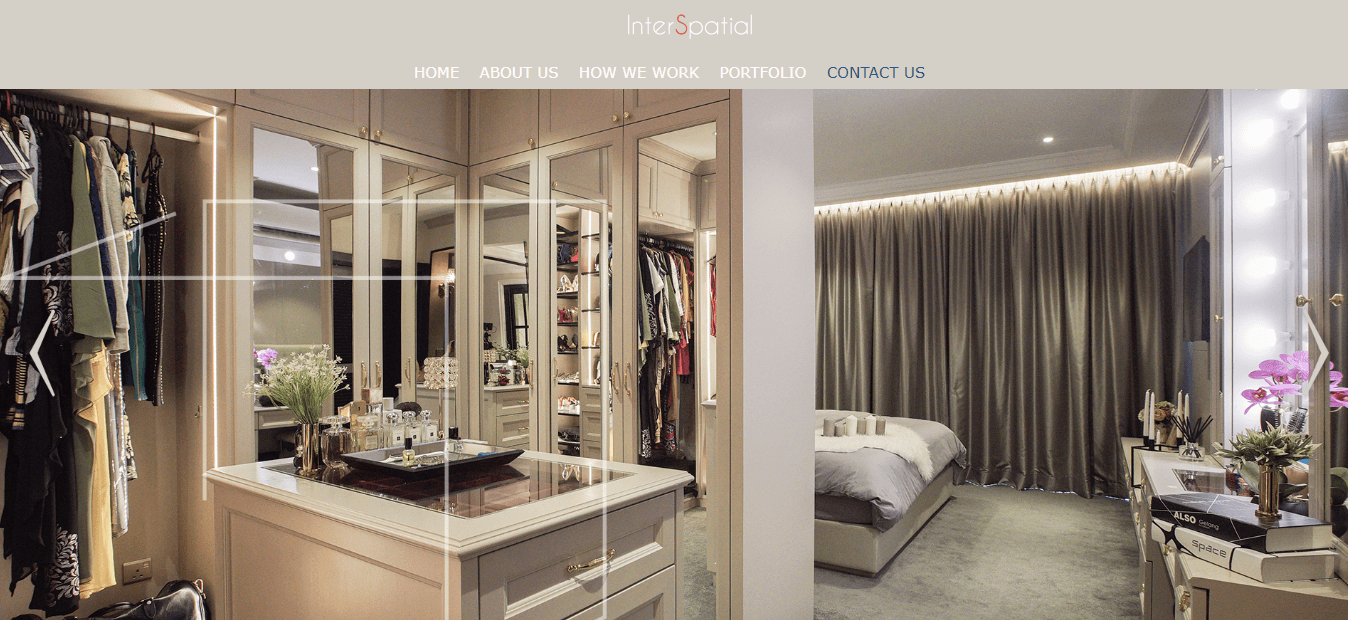 BEST FOR
Luxury residential interior design
SERVICES
Property development

Architectural works

Build and design

Project management

Domestic/ residential interior design – KL

Commercial interior design

Budget planning and management

ADDRESS
Aurora Place, B-05-13A, No.1, Persiaran Jalil 1, Bandar Bukit Jalil,

57000 Kuala Lumpur, Malaysia.

CONTACT
Phone: (+6) 012-395-6351

Email: [email protected]

WEBSITE
https://interspatial.com.my/
InterSpatial is a full-service interior design and architecture studio. They cater to private clients and property developers not only in Kuala Lumpur but also all over Malaysia and overseas. The studio is headed by the talented Director Sam Lui. Together with his highly dedicated team, they commit to converting spaces and homes to be a pleasurable place to occupy. Rest assured that each project is smoothly implemented and efficiently accomplished.
5) Metrics Global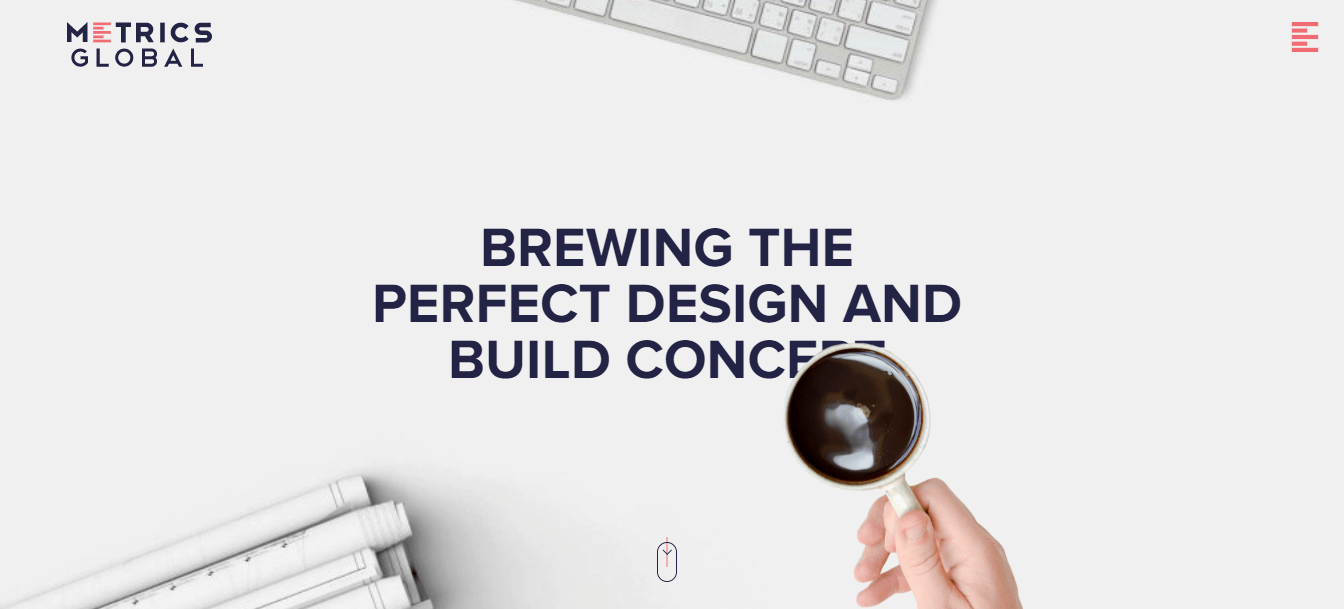 BEST FOR
Design and build
SERVICES
Interior design services

Interior design ideation

Building concept and development

Interior design consultation

Budgeting and cost control

Project management

3D rendering

Custom designs

ADDRESS
B-01-12, to 15. Gateway Kiaramas, Corporate Suite, Level 1, No.1, Jalan Desa Kiara, Mont Kiara 50480, Kuala Lumpur, Malaysia
CONTACT
Phone: +603-6201-3999

Fax: +603-6201-1611

Email: [email protected]

WEBSITE
https://metricsglobal.com.my/
When it comes to impeccable interior design, KL trusts Metrics Global. Founded in 2013, Metrics Global is your one-stop destination for your build and design needs. The whole team is focused on achieving seamless results by customizing designs that incorporate thoughtful environmental details, contemporary graphic arts, and interior concepts. As of this writing, the studio has completed over 100 projects and 10 major international clients.
6) Palladio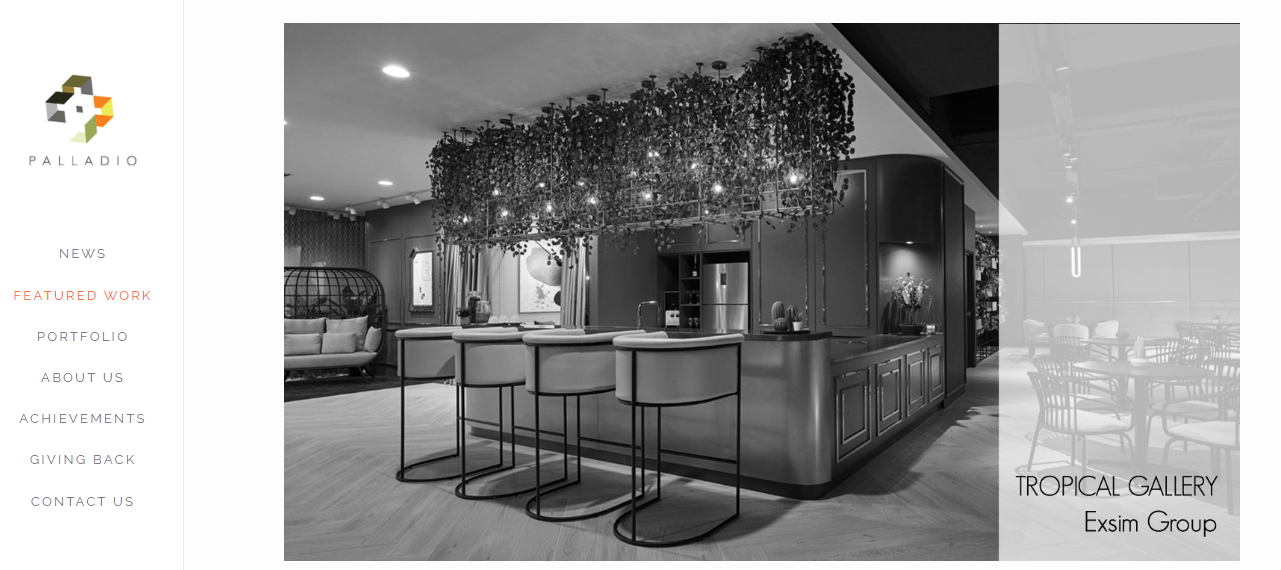 BEST FOR
Interior architecture
SERVICES
Interior design

Residential interior design

High-end condo interior design

Hospitality, retail, government, and institution interior designs

Corporate interior design

Renovations

Remodeling

Interior décor

Project management

ADDRESS
31-1 Plaza Crystalville, Jalan 22A/70A, Desa Sri Hartamas,

50480 Kuala Lumpur

CONTACT
Phone: +603-6203-3200 | 6206-3200
WEBSITE
http://palladiointeriors.com/
Palladio is a reputable design consultancy that has garnered prestigious awards for their design work. Their visionary designers aim to deliver thoughtful and detailed designs. Palladio has over 25 years of experience providing services for various clients.
7) Viyest Interior Design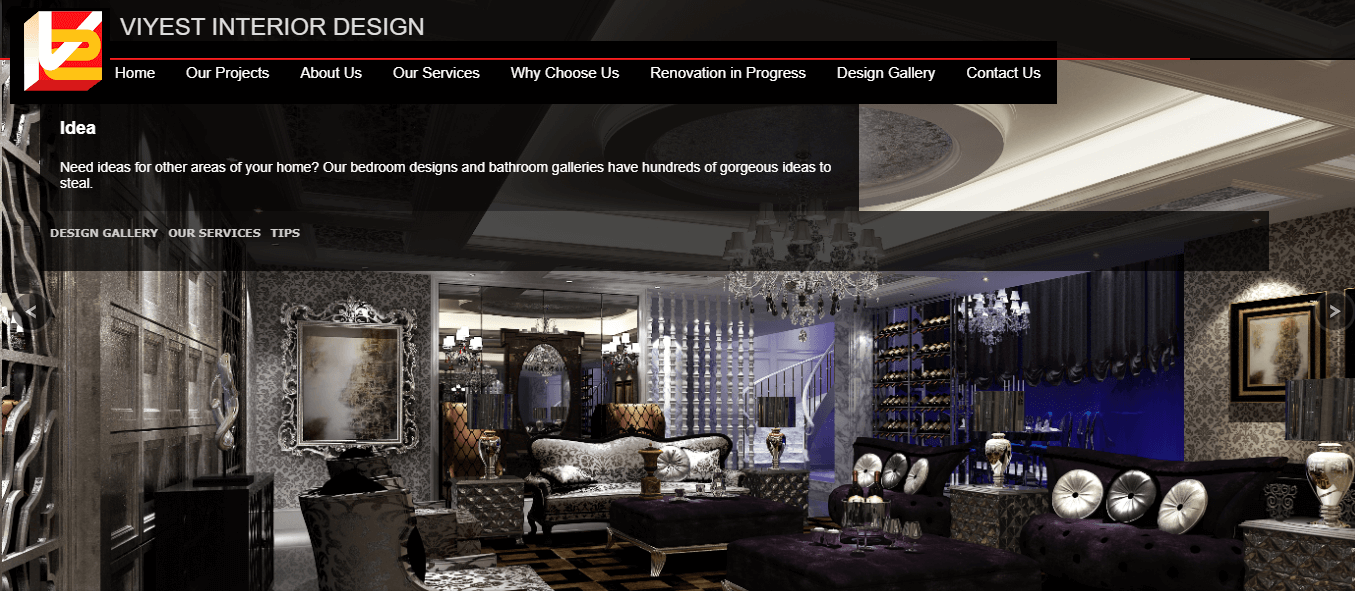 BEST FOR
Interior design and renovation
SERVICES
Living room renovation

Flooring

Lighting and electrical works

Staircase and balcony railing

Office renovation

Kitchen and bathroom renovation

Plumbing features installation

Painting services

Garden and landscaping

Pond and other outdoor water feature designs

Gate and fencing installation

Bedroom renovation

Re-roofing

Car Porch extension

ADDRESS
2-00-26 D'Alamanda, Jalan Pudu Ulu, 56100 Kuala Lumpur
CONTACT
Phone & Fax: 03-9283-3360
WEBSITE
http://www.viyestid.com/
The success of Viyest Interior Design in KL has been built on the twin principles of competitive pricing and high-quality workmanship. For the past 10 years, they have delivered the highest standards of interior design and renovation services for Kuala Lumpur residents.
Viyest Interior Design has satisfied clients from various sectors. The whole team is dedicated to working with minimal disruption to the daily activities of the occupants. Moreover, they make sure to use precautionary steps to keep the parts of your property free of dirt and damage. Fill up the online form on this page for a free quote and consultation.
8) NU Infinity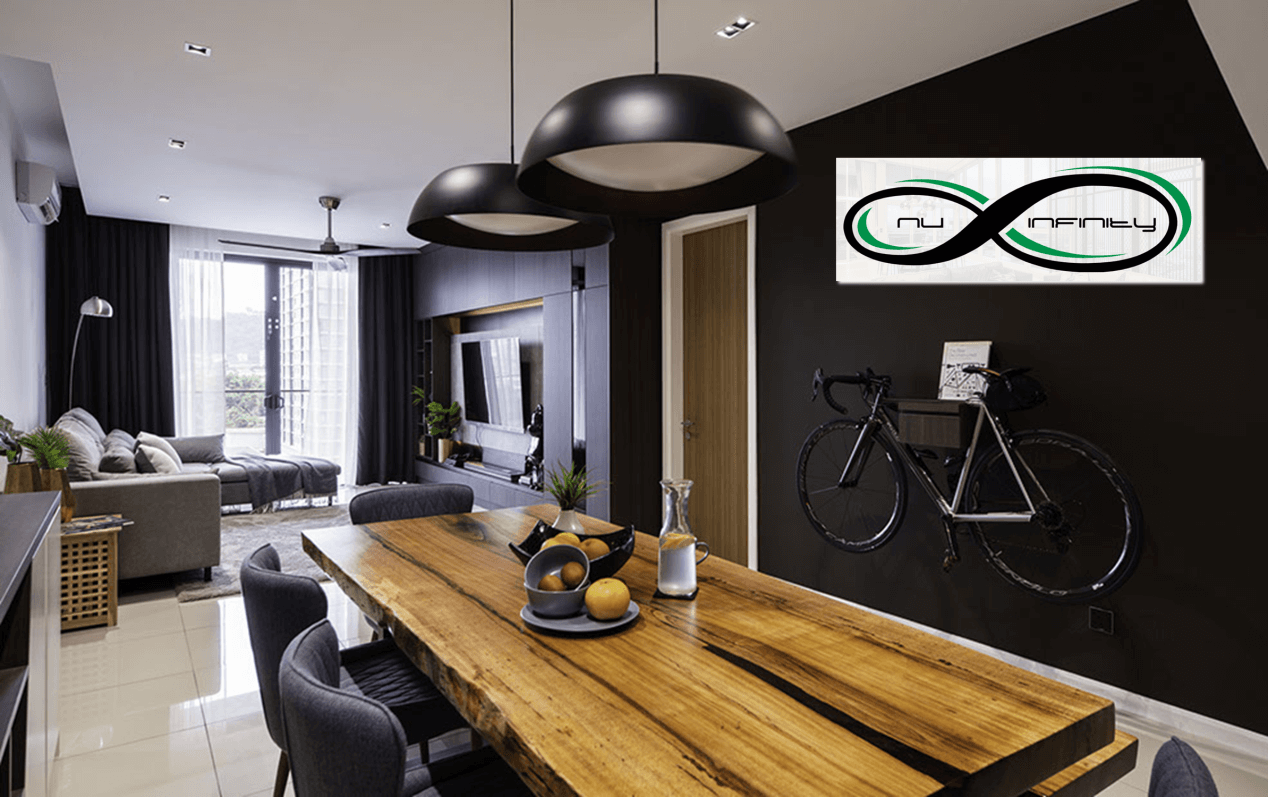 BEST FOR
Interior design and architecture
SERVICES
Design and build

Interior décor

Luxury interior

Residential and commercial interior design

Project management

ADDRESS
57-1, Petaling Utama Ave., Petaling Jaya 46150 Malaysia
CONTACT
Phone: +6016 626-1214 | +6012 387-5838

Fax: +603 7772-5550

Email: [email protected]

WEBSITE
http://www.nuinfinity.com/home.html
NU Infinity strives to build a meaningful relationship with their clients and be one of the premier interior design firms in KL. They always aim to come up with revolutionary designs suited for each client's lifestyle, requirements, and personality. With award-winning services, NU Infinity will surely provide the designs and output you desire for your spaces.
9) S.U.A Interior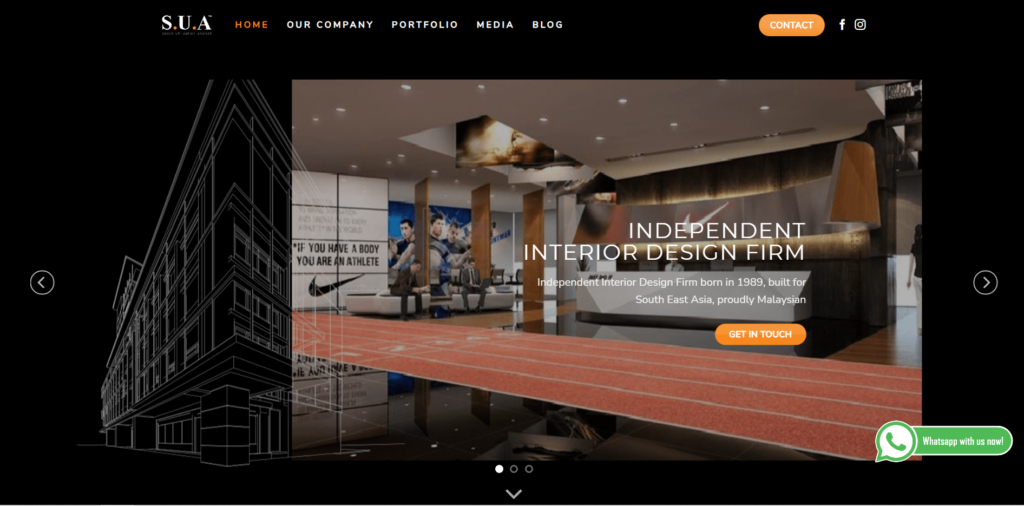 BEST FOR
Interior design
SERVICES
Interior design for Corporate Office, Banks, Factories, Showrooms, Wellness Centres and Education Institutes
ADDRESS
UNIT 9.13, 9TH FLOOR, BLOCK F, PHILEO DAMANSARA 1
JALAN 16/11, SEK. 16, 46350 PETALING JAYA
CONTACT
Tel : 603-7954 9292
Fax : 603-7968 3262
Whatsapp : +6012 692 2110
Email :

[email protected]

WEBSITE
https://www.sua.com.my/
When it comes to interior design firms in all of Malaysia, S.U.A Interior is the leading choice on the list. They began as a humble firm way back in 1989, with the goal of helping companies — big and small — grow hand in hand. Their status in the industry is a direct result of their design process, which includes studying the given space in order to better create a vision that works in line with the area.
This dedication to the craft has resulted in great visions for their projects. While everything is unique, all of Space Utilization Analyst's projects share a commonality in that the perspective is fresh, innovative, and one-of-a-kind. Given this, it's no surprise that they've helped plenty of companies grow, and continue to do the same to this day. Some notable clients of theirs in recent times are Samsung, Mary Kay, and Hong Leong Bank.
10) Latitude Design Sdn Bhd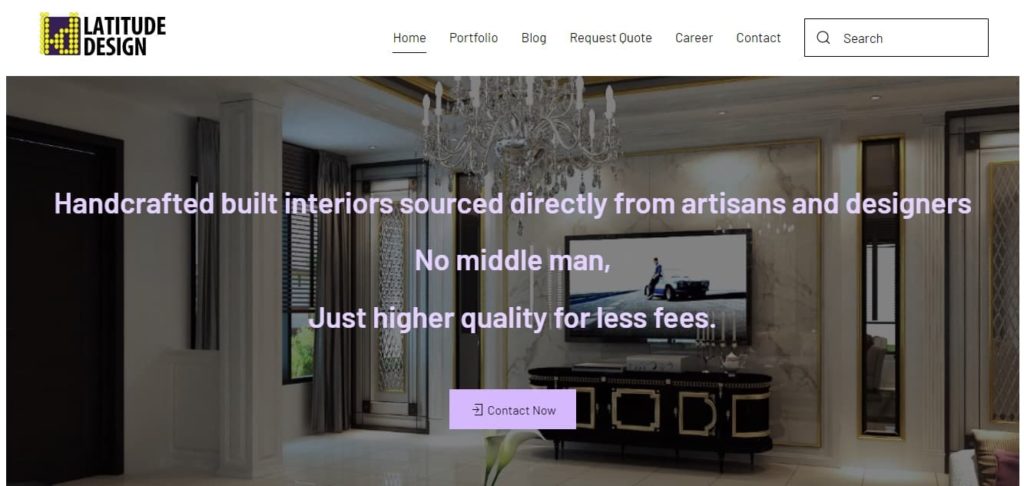 BEST FOR
Modern and Artisan Interior Designs
SERVICES
Residential Projects
Commercial Projects
Living Room
Dining & Kitchen
Bedroom
Master Bedroom
ADDRESS
No.J-2-21, Jalan PJU 1/43, Aman Suria 47301 Petaling Jaya, Selangor, Malaysia
CONTACT
+603-7804-0311 / +60 111 621 3307 /

[email protected]

WEBSITE
https://latitudedesignsb.com/
Latitude Design Sdn Bhd is an interior design firm that is founded and operated by chief designer Echo who has been in the industry ever since 2003 which says a lot about her expertise in the field and exposure to many European countries and approaches.
With over 19 years of experience in the field, each member of their team has undergone adequate training and given prestigious education so that clients can be assured that they are given nothing sub-par.
Aside from this, they have a highly flexible project size wherein they are able to handle not only small-scale projects but full-on large renovation projects.
They are also able to give various artistic features to homes so that clients can make the most out of their lifestyle and give the home an overall modernized look.
Though note that they do not have any fixed fees, they have created a guideline on how to use their pricing structure to calculate interior design and renovation cost in Malaysia here.