Sydney is a coastal metropolis and the home of the Sydney Opera House and Harbour Bridge. Many people dream to be a part of this glittering Emerald City.
However, investing in a new home in the city can fetch you thousands of bucks. Indeed, it's a huge investment. It's only sensible for you to partner with reliable home builders. There are quite a lot of them in Sydney but only some stand out from the rest.
In this article, we listed six premium home builders in Sydney. They cater to a broad spectrum of buyers and can build homes regardless of the size. Be part of their ever-growing clientele and achieve the home you dream of.
Let's start and get to know these folks.
1) Domaine Homes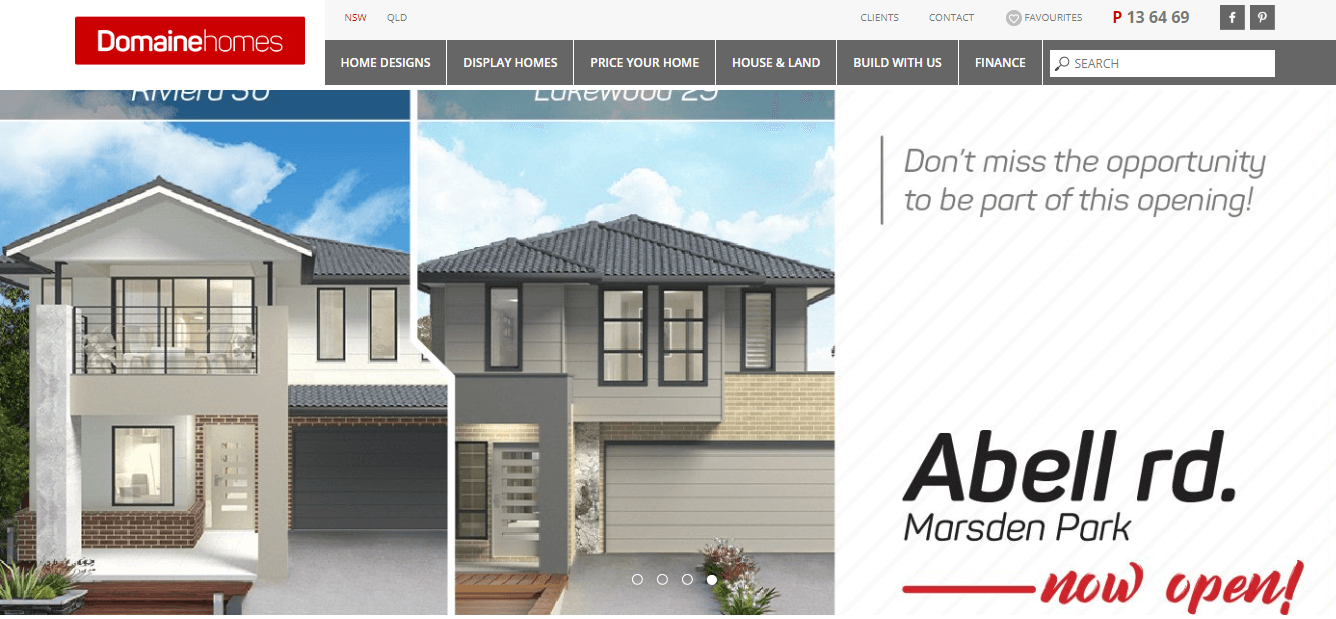 BEST FOR
Custom homes
SERVICES
New construction

Kitchen, bathroom, family room, and living room remodeling and renovation works

Display homes

House and land packages

Home upgrades (remodeling and renovation)

ADDRESS
21 Solent Circuit, 1st Floor, Sydney, NSW 2153
CONTACT
Phone: (02) 8850-9999
WEBSITE
https://www.domainehomes.com.au/
Domaine Homes has been building high-quality homes in Sydney since 1984. It is a 100% Australian-owned family business with the vision to help families build stylish homes at affordable rates. Since the owner of Domaine Homes is also the owner of Clarendon Homes, expect the topnotch results you can see from the latter.
Why choose Domaine Homes?
35 years of industry experience
Expert financial advice
Award-winning designs and customer service
2) G.J. Gardner Homes

BEST FOR
Knockdown rebuild homes
SERVICES
New construction

Home designs

Custom homes

Indoor and outdoor constructions

Kitchen, family & living room remodeling and renovation works

Display homes

House and land packages

Investor packages

ADDRESS
2/28-30 Orchard Road, Brookvale, Sydney, NSW 2100
CONTACT
Phone: (02) 9939-3339

Email: [email protected]

WEBSITE
https://www.gjgardner.com.au/sydney/brookvale-home-builders
G.J. Gardner Homes has been building homes in the Sydney area since 1983. They pride themselves on being one of the leading home builders in the city. With over 30 years of experience, they build flexible and quality homes with modern contemporary designs.
Why choose G.J. Gardner Homes?
On-time and on-budget
Locally owned and operated
Experience of building over 36,000 homes
3) Better Built Homes

BEST FOR
House and land packages
SERVICES
Extended family homes

Home designs

Double storey homes

Knockdown rebuild

Dual occupancy homes

New home

Project homes

Single storey homes

Double storey design

Acreage homes

ADDRESS
52 Webber Loop, Oran Park, Sydney, NSW 2570
CONTACT
Phone: 1300-100-922

Email: [email protected]

WEBSITE
https://betterbuilthomes.com.au/display-home/
Founded in 2010, Better Built Homes is a premier home builder in Sydney, Australia. The directors, Jaden and Aaron, had prior experience as carpenters and builders before forming the company 10 years ago. They combine superior craftsmanship and thoughtful design which is ideal for anyone who wants to build their dream home.
Why choose Better Built Homes?
Transparent and honest approach
Exceptional personal service and communication
Real upfront price
4) Kaplan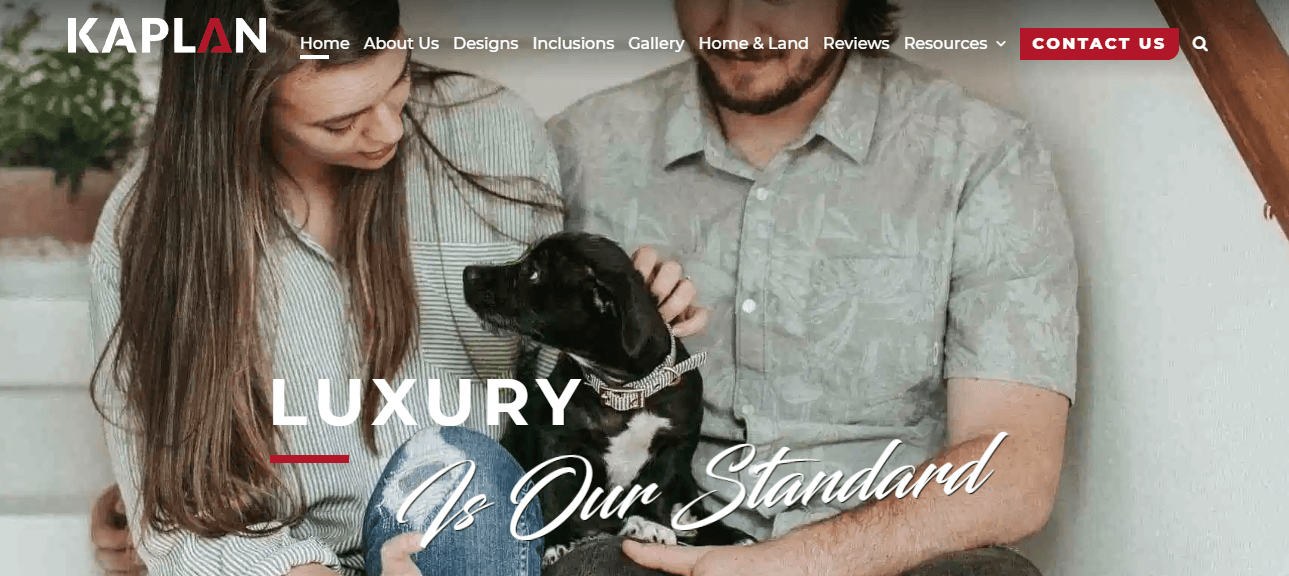 BEST FOR
New homes
SERVICES
New construction

Project management

Renovation

House and land packages

Custom homes

Knockdown and rebuild

Luxury homes and land

Building on your land

Floorplanning

Home designs

ADDRESS
48 Topham Road, Smeaton Grange, NSW 2567
CONTACT
Phone: 1800-527-526 | (02) 4647-6688
WEBSITE
https://kaplanhomes.com.au/
In 1992, Andrew started Kaplan knowing that the construction industry may impose many challenges. However, this didn't deter him from pursuing his passion. Today, his company is considered as a premier home builder in Sydney, offering first-rate workmanship and excellent customer service.
Why choose Kaplan?
30+ years of industry experience
Free tips for home building and renovation
BIG 4 Guarantees
5) BIC Construction Pty Ltd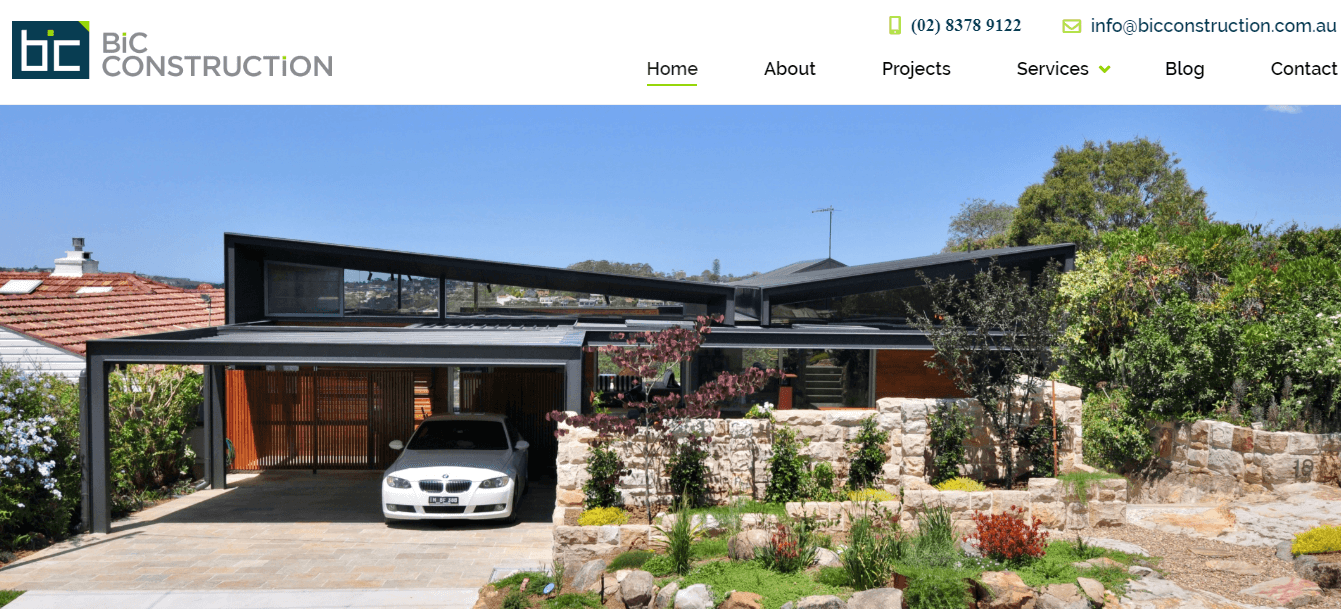 BEST FOR
Custom homes
SERVICES
New constructions

Home additions and extensions

Home renovations

Design and architecture

Design and build

Project management

Bespoke homes

ADDRESS
Level 2, 65-71 Belmore Rd, Randwick NSW 2031
CONTACT
Phone: (02) 8378-9122

Email: [email protected]

WEBSITE
https://www.bicconstruction.com.au/
BIC Construction is a family-owned business based in Sydney. Inspired to achieve perfection, BIC consistently focuses to produce builds tailored to the highest standards. They give importance to collaboration and detail to ensure the delivery of client requirements and desires.
Why choose BIC Construction?
Qualified and professional trades
On-time and on-budget
A long-lasting relationship with architects and clients
6) Build Quest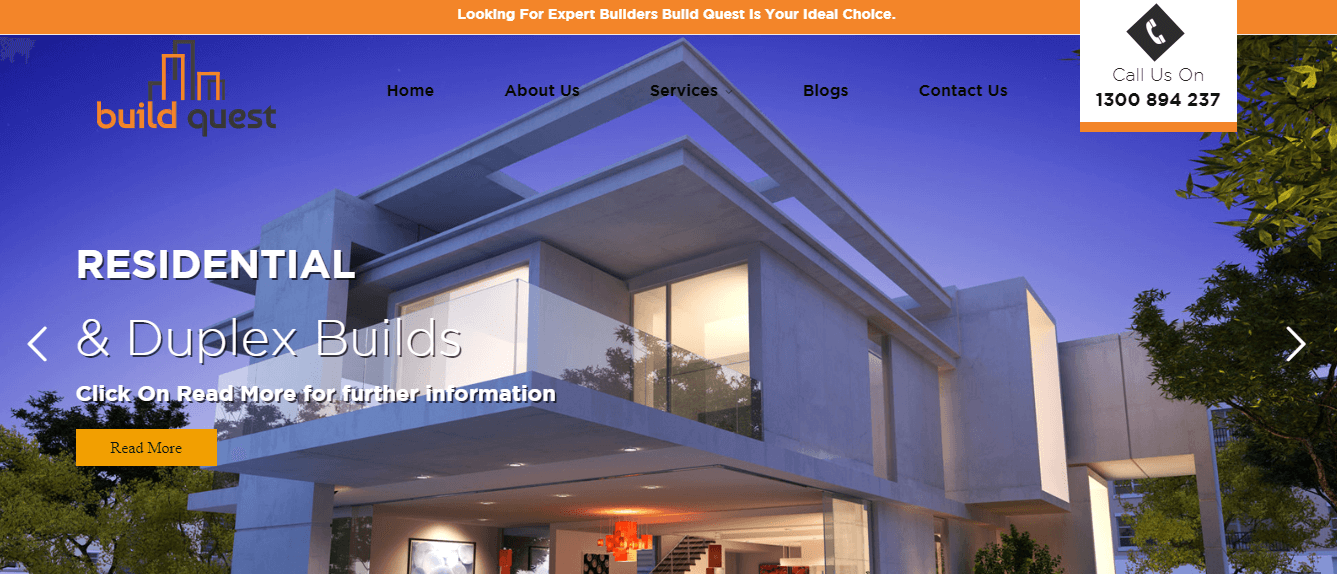 BEST FOR
Residential builds
SERVICES
Domestic and commercial builds

Waterproofing and tiling

Brickworks

Duplex-multi dewling

Commercial strata

Granny flat builder

Interior and exterior constructions & designs

Residential extension

Design and build

Project management

Floorplanning

Commercial property maintenance

Fit-outs

ADDRESS
Mailing: PO Box 3181 North Parramatta NSW 1750
CONTACT
Phone: 1300-894-237

Email: [email protected]

WEBSITE
http://www.buildquest.com.au/
Build Quest is a leading home builder in Sydney that has been building stylish and reasonably priced homes. They are in a constant quest to deliver customer satisfaction and quality workmanship to their clients. Are you interested? Send them a query via the contact details listed above.
Why choose Build Quest?
Award-winning
Free quote
Honest and transparent services