Looking for the most reliable handyman to solve all your problems? Well, you have come to the right place, because here, you will find not just one but 7 best handyman Denver based options!
After hours of scrutinizing various service providers, their offers, and even their pricing range, we created a post that will save you lots of time in finding, choosing, and hiring the right handyman.
So if you're ready to get to know the best people for your needs, check out the list below!
1. The Handymen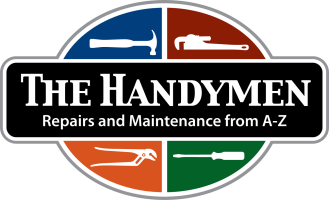 Best For
Repairs and Maintenance
Services Offered
Childproofing

All kinds of repairs

Cleaning services

Replacement and installation work

Address
2164 South Yates Street

Denver, CO 80219

Contact Information
303-232-3347
Website
http://thehandymenonline.com/
Numerous Denver residents continue to put their trust in The Handymen for 32 years and counting. The reason? They always make sure that professionalism, honesty, and efficiency are always at the heart of their work. They also give great importance to personal service, ensuring that all needs and expectations of every client are met. From repairs, replacements, installations to maintenance, The Handymen can excellently do all these and more.
2. Handyman Duran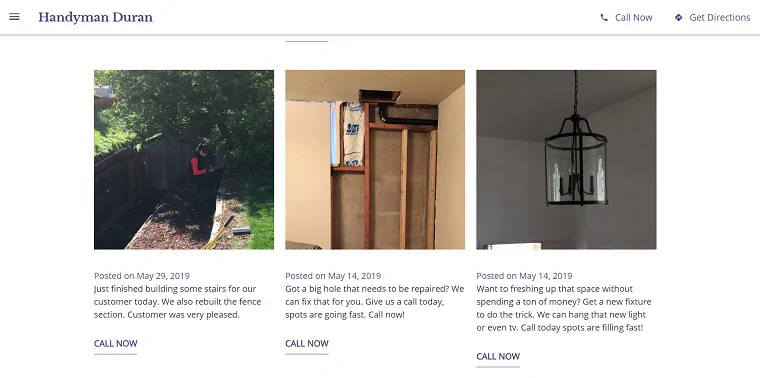 Best For
General Handyman Work
Services Offered
Repair and building work

Rebuilding services

Replacement jobs

Address
10151 E Idaho pl

Denver, CO 80247 United States

Contact Information
(720) 415-7915
Website
https://handymanduran.com/
Handyman Duran is always willing to lend a helping hand whether you need assistance with repair, replacement or building projects. This expert is flexible, quick to respond, and easy to communicate with — important traits that ensure the success of any project. Handyman Duran can even go above and beyond just to make sure that you are 100% satisfied.
3. CS Home Maintenance, LLC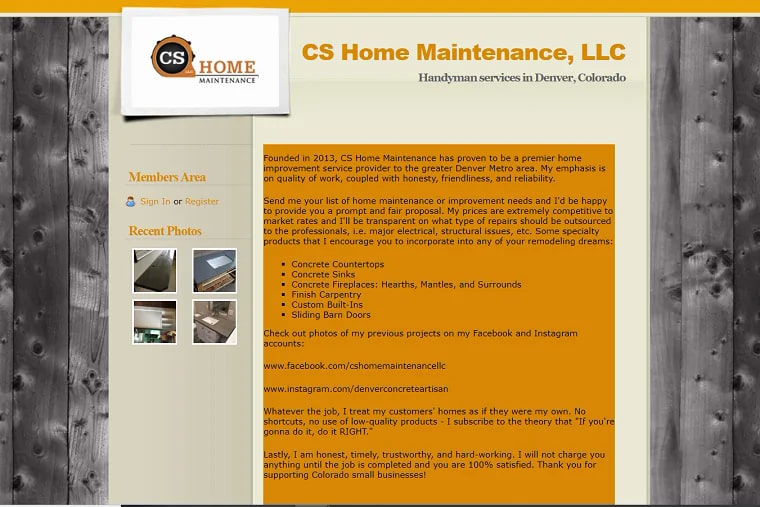 Best For
Home Improvement
Services Offered
Home improvement and maintenance

Specialty products for remodeling projects

Address
Denver, Colorado
Contact Information
+1 720-447-1175
Website
https://csmaintenance.webs.com/
CS Home Maintenance, LLC started in 2013 with a goal to provide honest, friendly, reliable, and of course, high-quality service. This expert has been around for several years, helping Denver residents with their home improvement and maintenance needs. For remodeling projects, CS Home Maintenance, LLC can suggest products and services such as concrete fixtures, custom built-ins, and finish carpentry to ensure the stunning look of your property.
4. Property Maintenance Experts LLC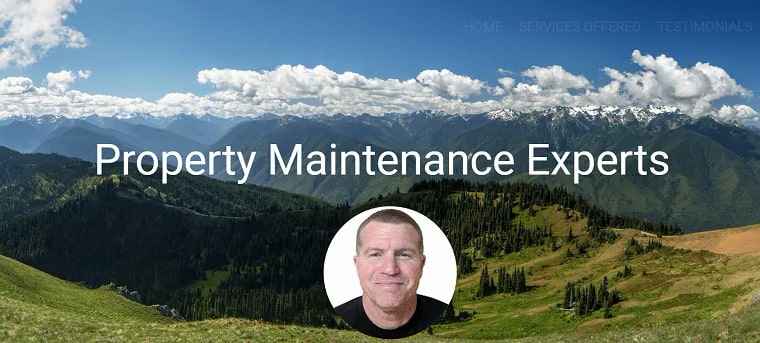 Best For
Handyman and Carpentry Work
Services Offered
Carpentry and decking

Disability ramp building and repair

Fence, doors, drywall, and plaster

Painting, landscaping, and paving

General handyman services

Appliance repair and installation

Address
2102 S Pearl St, Denver, CO 80210, United States
Contact Information
+1 720-365-3175
Website
http://www.propmaintexpert.com/
Looking to improve your home with legit experts by your side? Don't hesitate to work with Property Maintenance Experts LLC today. This company understands that every client need is unique, so they strive to provide custom home improvement services to suit any project. They have a team that excels in doing handyman and carpentry work with a focus on repairs and installations. They can also offer landscaping, paving, painting, and disability services.
5. Handyman at Home Denver

Best For
Home Improvement
Services Offered
Repair and maintenance work

Interior and exterior handyman work

Fixture replacement

Tiling and flooring

Painting jobs

Mobility impairment projects

Address
5083 Verbena St, Denver, CO 80238, United States
Contact Information
7203080270
Website
https://www.handyathome.com/denver/
Handyman at Home Denver is another company that you can trust for home improvement services. Whether you require repair or maintenance work to keep your property in tip-top condition, their team is always ready to be of service. They will start by conducting a survey so they can suggest the best service and materials for the project. After that, they will proceed with completing the work according to your exact specifications. Handyman at Home Denver is available for a one-time service or regular work.
6. Just Screw It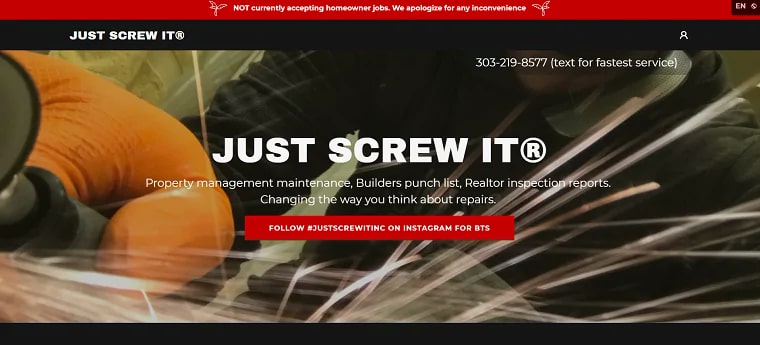 Best For
General Handyman Work
Services Offered
Property management and maintenance

Realtor inspection reports

Troubleshooting and general handyman work

Installation, cleaning, plumbing, and repair services

Emergency service

Address
P.O. BOX 303 Castle Rock, 80104 Colorado, United States
Contact Information
303-219-8577
Website
https://justscrewitinc.com/
Just Screw It is a family-owned business that currently offers services for builders, realtors, and property management companies. By hiring them either for cleaning service, door installation, plumbing and electrical work or tiling, you are guaranteed of getting complete satisfaction and excellent value for money. This is because Just Screw It team only uses the best quality equipment and parts for the job, and is always 100% dedicated at work.
7. CS Home Solutions

Established in 2007, CS Home Solutions is a fully insured property maintenance, handyman, painting, and home remodeling company. Thry proudly offer services in Denver, CO and Des Moines, IA. Their team specializes in property rehabs including, bathroom and kitchen remodels, rental turns, and handyman services.
8. Handyman Connection

Best For
Home Repair
Services Offered
Aging in place
Carpentry services
Decks
Drywall
Electrical
Fences
Maintenance & Installations
Painting
Plumbing
Remodeling
Shelves
Storage
Tile & Flooring
Address
10920 W Alameda Ave. Lakewood, CO 80226
Contact Information
(303) 630-0987
Website
https://handymanconnection.com/golden/
Handyman Connection is the jack of all trades in the business of home renovation. Offering a wide variety of services such as electrical, plumbing, and even remodeling their client's entire space; it's without a doubt an all-in-one company.
No matter how big or small the home project may be, Handyman Connection is excited to fix, build, and create their customer's dream home!