Flooring Melbourne based companies can be difficult to find, especially if you haven't done it before or you don't know the important factors to consider.
After doing some digging on the web, checking company ratings, and comparing some products and services, we have put together a list of the 9 best flooring companies in Melbourne.
So without further ado, allow us to help you and present the most reputable companies to consider for your upcoming flooring project.
1.     Melbourne Floors & Rugs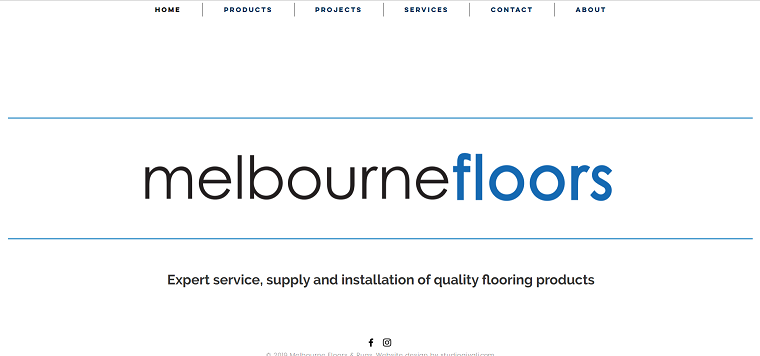 Best For
Flooring Supply and Installation
Services Offered
Timber flooring and stairs

Carpet supply and installation

Sanding and polishing of timber floors

Residential and commercial flooring projects

Maintenance work

Laminate flooring and hybrid planks

Address

1-5 Whiteside Rd, Clayton South Vic 3169

Contact Information
9557 8900
Website
http://www.melbournefloors.com/
Melbourne Floors & Rugs is the home of high-quality flooring and carpets suitable for residential and commercial properties. For those on the lookout for floor coverings, the company is proud of its wide range of carpets available in many different styles. Meanwhile, if you want durable and classic-looking floors, their timber flooring, hybrid planks, and laminate flooring won't disappoint. See them for yourself by heading over to http://www.melbournefloors.com/.
2.     Kustom Timber Flooring Solutions

Best For
Oak Timber Flooring
Services Offered
Flooring sale

Flooring production, supply, and installation

Stairs and parquetry

Address
439 Chapel St

South Yarra Victoria 3141

Contact Information
(03) 8609 6027
Website
https://kustomtimber.com.au/
Kustom Timber Flooring Solutions specializes in the production and supply of timber flooring products that are of excellent quality. These products can be sold to retail and wholesale customers and can even be installed by their experienced team on site. The company caters to the needs of large commercial or small renovation projects, supplying the right flooring made following the best processes and practices.
3.      Connollys

Best For
Timber Flooring
Services Offered
Solid timber and engineered flooring

Parquetry

Timber flooring installation, supply, laying, and floor polishing

Timber decking

Address
148 Gaffney St Coburg Nth 3058
Contact Information
(03) 9354 9998
Website
https://connollys.com.au/
Connollys gives great value to quality products and services above all else. This is why they're an excellent choice if you need new flooring, especially the one that's made of timber. Their experienced, knowledgeable, and friendly team is always there to guide you throughout the flooring project. If you want them to supply, lay, sand, and polish your timber floors, they can do all of these for you with a smile.
4.     CQ Hybrid Flooring Melbourne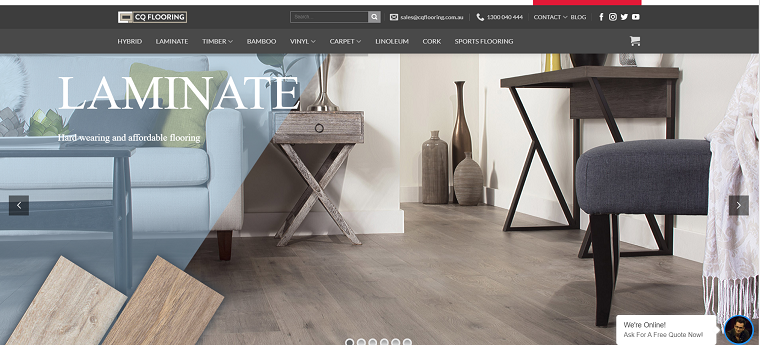 Best For
Hard-wearing and Affordable Flooring
Services Offered
Floor manufacturing, supply, and installation

Laminate, hybrid, engineered timber, solid timber, and bamboo flooring

Carpets and linoleum

Sports flooring

Address
5/216 Blackshaws Road, Altona North

VIC 3025

Contact Information
1300 040 444
Website
https://cqflooring.com.au/
CQ Hybrid Flooring Melbourne should be your go-to expert if you're in search of numerous quality flooring options. From engineered and solid timber, bamboo, laminate to hybrid flooring, they have everything on sale. The best part? All of their products are proven durable and won't cost you a fortune! Aside from supplying you with the flooring you need, of course, their team will also help you throughout the installation process.
5.     NBD Designer Floors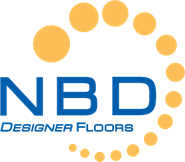 Best For
Commercial Flooring
Services Offered
Supply and installation of commercial flooring

All types of floor coverings

Large and small scale projects

Custom flooring solutions

Address
Factory 21, 26 Burgess Road,

Bayswater North, VIC 3153

Contact Information
1300 137 128
Website
https://www.nbdfloors.com.au/
For commercial flooring products and services that are well worth the money, you can never go wrong in choosing NBD Designer Floors. This company and its team couldn't be more proud of the huge range of flooring options they have for institutions, healthcare and beauty establishments, and even government buildings. Also, because they do everything from consultation, design, preparation, supply to installation, they can be your one-stop flooring company.
6.     Floor 91

Best For
Commercial Flooring
Services Offered
Carpet, vinyl and timber projects

Commercial flooring services

Address
Unit 8, 27 Thornton Crescent, Mitcham 3132
Contact Information
03 9872 3788
Website
http://floor91.com.au/
Another company that you can partner with for commercial flooring projects is Floor 91. They have been working with Melbourne commercial clients since 1991, and by using innovative products and technologies, they were able to provide the best service possible. Today, they are one of the most preferred contractors of numerous builders in the area and have forged strong, positive relationships with many commercial developers, architects, and product suppliers. Learn more about this company or check their recent work at http://floor91.com.au/.
7.    Affective Timber Flooring
Affective Timber Flooring caters to clients of various lifestyles and budgets. Whether you need floor sanding or polishing services, you can be sure that our team has the skills and tools to help you. Rest easy knowing that their team is dedicated to providing first-class services at competitive rates. If you have any questions about their company and the services they offer, feel free to reach out to them today!
8.  Online Flooring Store

Best For
Offering vast selections of vinyl, hubrid, timber, laminate, and carpet tile
Services Offered
Vinyl
Hybrid
Timber
Laminate
Rugs
Carpet Tiles
Address
4/3 Machinery Drive
Tweed Heads South
NSW 2486
Contact Information
1300 702 201 |

[email protected]

Website
https://www.onlineflooringstore.com.au/
Online Flooring Store is an Australian family owned and operated business. They provide services that are industry leading and have the highest quality of products. They also offer reasonably priced delivery services to clients in Brisbane, Sydney, Melbourne, Adelaide, Perth, and places in between.
9. Tough Glass Worx
Best For
Glazing
Services Offered
Glass Pool Fencing
Glass Balustrades
Glass Privacy Screens
Frameless Glass Shower Screens
Glass Splashbacks
Custom-Made Mirrors
Glass Flooring
Glass Canopies
Glass Walls and Doors
Glass Pool Windows and Walls
Address
Factory 9, 1-3 Bricker St.

Cheltenham VIC 3192

Contact Information
(03) 9068 6459 |

[email protected]

Website
http://www.toughglassworx.com.au/
An architectural glazing company established in 2003 that provides and installs a variety of bespoke glazing projects. Tough Glass Worx consists of fully licensed and insured professionals that are committed to exceed your expectations. Trust that they produce high-quality custom designs and offer high-end products to achieve 100% customer satisfaction.
10. Show Works
Best For
Dance Flooring Supply and Installation
Sports Flooring Supply and Installation
Services Offered
Sprung Floor by Show Works for Dance Studios, Schools, Performance Theatres, Community Centres and Home Studios.
Tarkett vinyl – Dancefloor, Granit Acoustic and Omni Sport Vinyl Supply and Installation
Multiflex M – Sports flooring for Basketball, Netball, Volleyball, Badminton, etc
Full Project Management service
The smallest of small scales right up to the largest of large-scale projects
Australia Wide
Address
23 – 25 Raglan Street, Preston, Victoria. 3072
Contact Information
Lisa Gent
03 9416 9611/ 0476 754 344


[email protected]

Website
https://showworks.com.au/
Show Works has been supplying sets and production equipment to the Australian Ballet since the mid-nineties. They are proud to be one of Australia's major manufactures of quality dance equipment, specialising in Sprung Floors and Sports Floors.
Show Works manufactures a semi Sprung Floor system that is fully FIBA tested and engineered. Its modular design means it can grow with your business. They are a proud distributor and nstaller of Tarkett Multiflex Sports Floors. One of the major sports floors that we have completed is at Grovedale Secondary College in Geelong.
Show Works also distributes and installs Tarkett dance vinyls over your Sprung Floor. Our vinyl collections include Dancefloor, Granit Acoustic and Omni Sport. Please contact us for a no-obligation chat and quote for your next project, you will not be disappointed.
11. Woodpecker Floor – Timber Floor Melbourne

Best For
Thorough and reliable flooring services
Services Offered
Strip Floor Installation

Parquetry Installation

Sanding and Finishing

Address
734 Heidelberg Road, Alphington
Contact Information
Mobile: 0402 214 939
Phone: (03) 9497 4001
Fax: (03) 9497 4002
Email:

[email protected]

Website
http://www.wpfloor.com.au/
Woodpecker Floor – Timber Floor Melbourne is a traditional yet contemporary family business that has been in timber flooring industry for more than 15 years. During this time they have installed, sanded, and finished thousands of square meters of parquetry and strip flooring.
They also do different types of repairs for damaged timber floors, starting from dents to water damages. Rest easy knowing that they only work with solid timber. Their team believes in the beauty and proven value of natural solid timber floorboard that can last forever.
12. Click Floor
Best For
Cheap laminate flooring
Services Offered
12 mm laminate

Flooring accessories

Long board laminate

Hybrid flooring

Address
123 MUNRO AVE., SUNSHINE NORTH, VIC 3020
Contact Information
Mobile: 0422754779
Email:

[email protected]

Website
https://clickfloor.com.au/
Click Floor offers a wide range of products that are perfect for your next construction project. When you buy from them, you can be sure that all their items are made to last and will make your property even more beautiful. Rest easy knowing that their team works hard to meet all your needs and expectations.