Have you been experiencing sudden and frequent blackouts or electricity fluctuations at home? If so, then you'd need professional help such as the best electricians in Marietta GA.
If there's even a minor problem with your wiring, everything will be affected. There's also a possibility of getting hurt when you touch the faulty wiring, such as through electric shock.
To help you find a reliable professional who can provide long-lasting solutions to issues like these, we've gathered some of the best electricians in Marietta GA.
1. Casteel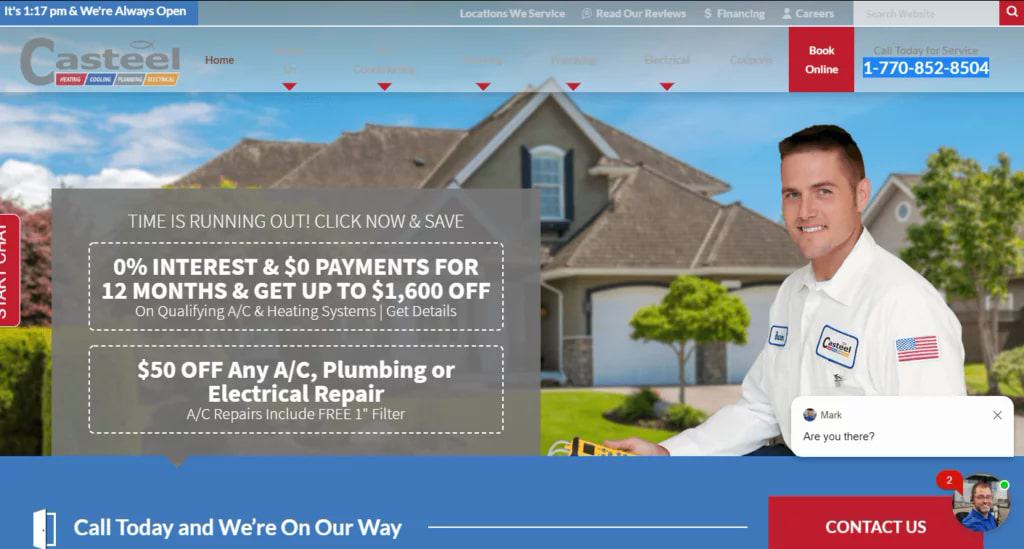 Casteel is an award-winning company that has a skilled team that can perform quality craftsmanship. This includes their extensive range of electrical services, systems, and products as well.
They specialise in residential electrical installation or repair needs for lighting, electrical panel and wiring, generator, and smoke detector. Moreover, they also do maintenance service with their thorough inspections.
Whole-home surge protection is also provided to prevent incidents that may occur due to electrical issues. Aside from this, they also offer reasonable pricing and a warranty so you won't have to suffer from additional costs.
Why Choose Casteel?
Special discounts on electric repair
Interest-free financing
Fast emergency response
Nest Smart Home System
Licensed and professional elections
Flat-rate pricing
2. Ampt Electric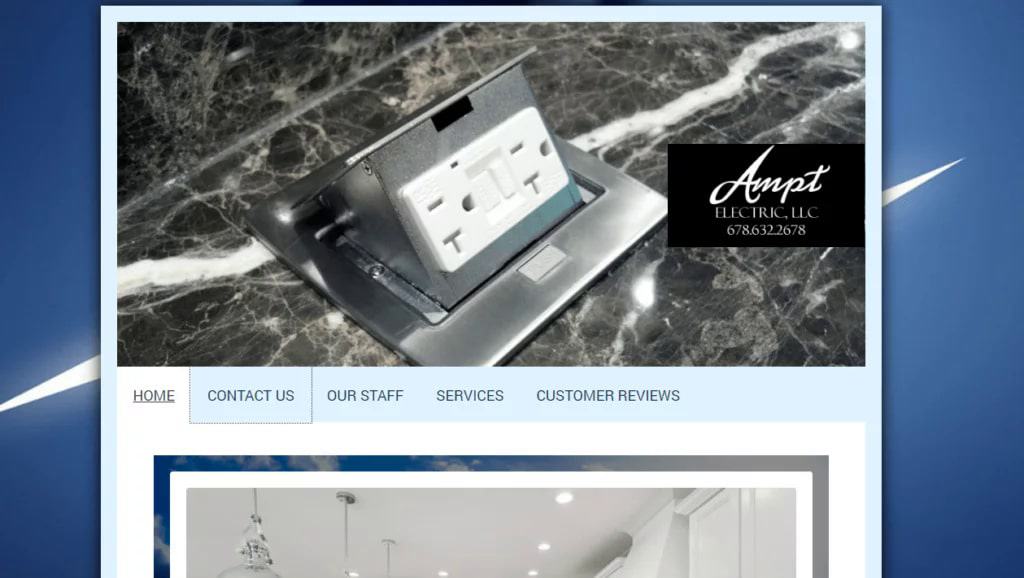 Ampt Electric is a certified Tesla installer and can help install upgraded electrical panels, outlets, switches, and even EVSE. They also provide a thorough home inspection report to analyse and resolve any electrical issues.
Unlike the previous option, they offer both residential and commercial electrical service where their best electricians in Marietta GA can troubleshoot, replace, repair, or install any fixture at your home/office.
Electrical remodelling is also a part of the services so if you need to upgrade electrical wiring at your old house, then they can be a perfect choice for you. Apart from this, you can also consult and ask for an electrical installation for a newly constructed building.
Why Choose ?
Interior and exterior lighting
Residential and commercial services
Multimedia install to
1-year service warranty
3. Lightning Bug Electric
With Lightning Bug Electric, you can fill any electrical needs – be it for your home or residential properties. They've been in the service industry for several decades, proving that they're consistent with providing quality services.
Their certified and best electricians in Marietta Ga provide comprehensive electrical solutions for circuit breakers, service panel, outlets and switches, wiring, lighting, and more. They even install fire and smoke alarms to ensure home safety,
For business owners, they offer electrical installations, emergency lighting and power systems, machine shop wiring, recessed or track lighting, voice and data wiring, electrical security solutions, etc. Corrections of code violations are also included in their services for safety and security measures.
Why Choose Lightning Bug Electric?
Electrical remodelling
Surround sound and home theatres
UPS generator systems
FREE estimates on rewiring jobs
24/7 emergency service
Special deals
4. Mister Sparky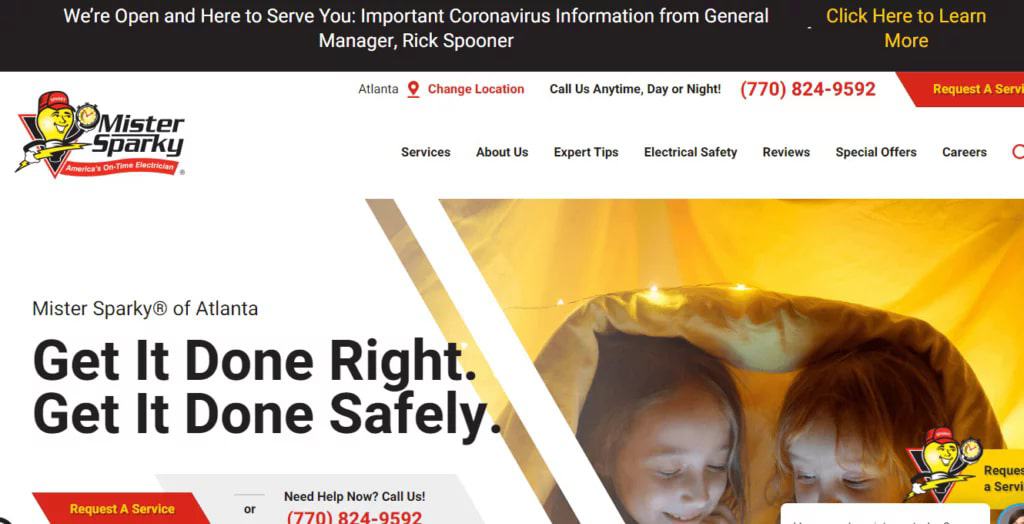 Mister Sparky is one of the best service providers in Atlanta because of their high-standard electrical solutions and well-trained electricians. They specialise in electrical repair, circuit breakers, wiring, electrical panels, smoke detectors, generators, and more.
They also do a maintenance routine to make sure that every electrical wiring installation and fixture is working properly.
And when you encounter an unexpected electrical issue in the middle of the night, they can immediately come to the rescue, for they have 24/7 emergency services with fast and effective solutions.
Moreover, they've been listed in media publications as a reliable company recognised for having the best electricians in Marietta GA.
Why Choose Mister Sparky?
Emergency repairs
Electrical inspections and code compliance
Membership perks
Special offers
5. Clark Electric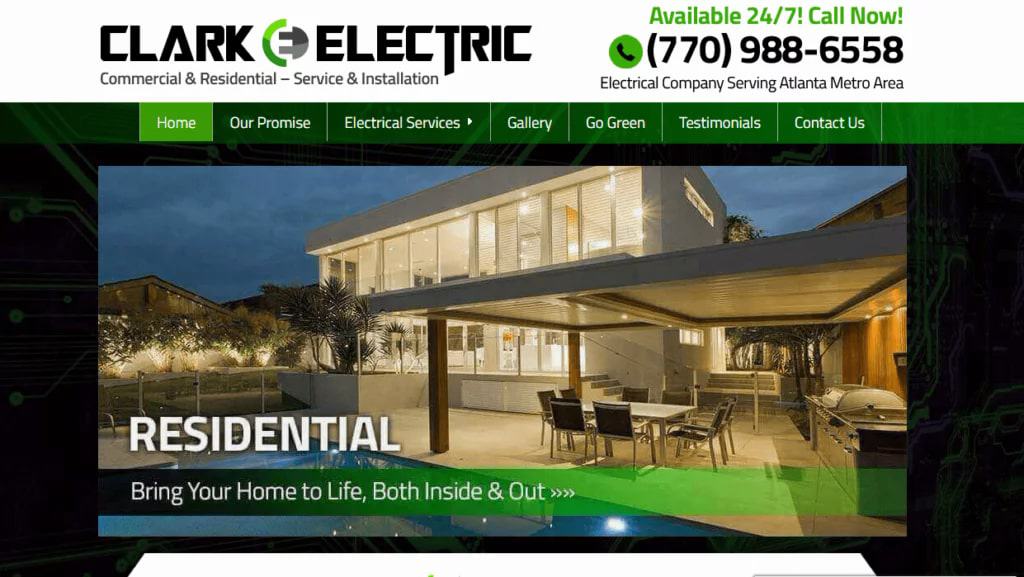 Clark Electric offers a lifetime warranty on all of their work, giving additional reassurance to their customers. Their best electricians in Marietta GA specialise in residential, commercial, and even industrial electrical services!
Compared to most service centres, their staff are all full-service contractors, meaning that they have a team of trustworthy, experienced, and skilled electricians to deliver professional and quality workmanship.
They install, repair, and maintain electrical wiring of buildings, parking lots, new construction, and any existing electrical infrastructure. Their services include data and communication lines, transformers, design motors, computer circuits, motor controls, lighting contracts, and more!
With this wide range of services, you can rely on them no matter how big or small the problem is.
Why Choose Clark Electric?
Works with insurance adjusters
Free estimates and diagnostics
24-hour emergency service
Licensed and insured electricians
6. BriteBox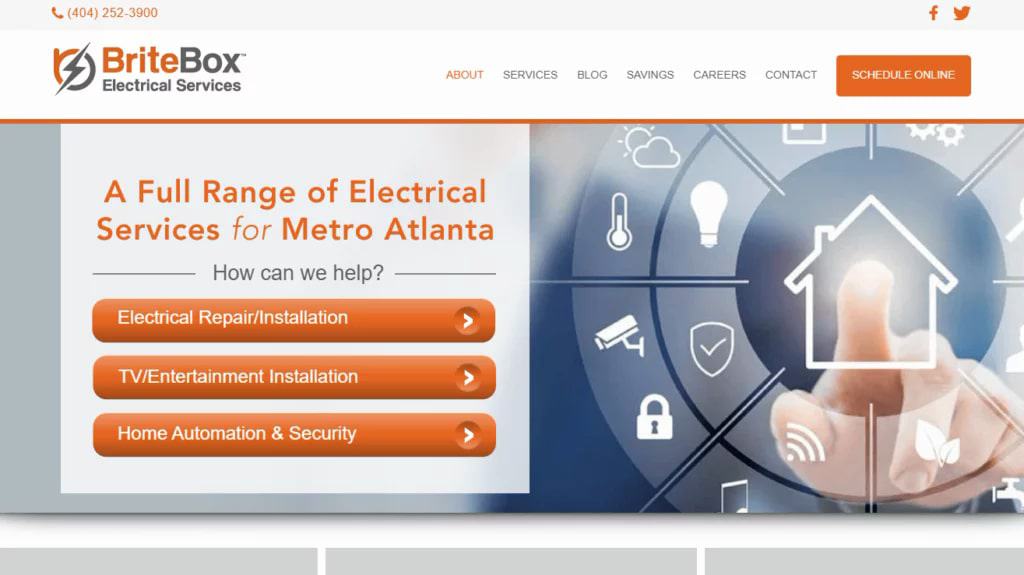 BriteBox provides a full range of electrical services, including electrical repair and installation, multimedia installation, and home automation and security!
Their services are mainly for residential properties. Their best electricians in Marietta GA can take charge of generators, electric panels, switches and outlets, lighting installation, and wiring upgrades at your home.
They also conduct safety inspections and install smoke detectors and carbon monoxide detectors so you can rest assured that your place is fully free from any possible accidents.
For their home entertainment services, they're capable of designing a whole-home audio system and personalised home theatre setups. To have a well-managed and automated smart home system, they also create a customised infrastructure where you can control all appliances and security systems at home!
Why Choose BriteBox?
24/7 emergency service
Estimates and design ideas are free.
1-year parts and labour warranties on everything
And that's our list of the best electricians in Marietta GA! If you'd like to recommend more options, let us know!