Dishwashers make our kitchen activities so much easier. Just imagine how inconvenient it would be when yours suddenly breaks down.
To help you get the immediate attention that you need, we have gathered six of the best choices for dishwasher repair services in Canberra. The professionals in our list are quite known to exceed customer expectations. They were put into a pedestal simply because they're super good in what they do.
Without too much fuss, let us present you to these reliable companies.
Let's begin.
1. Ginger Beard Repair Service

BEST FOR
Home and commercial appliance repairs
SERVICES
Dishwasher repairs and services
ADDRESS
Duffy, Canberra, ACT 2611
CONTACT
Phone: 1-300-689-121 | Mobile: 02-6190-0457

Email: [email protected]

WEBSITE
http://www.gbrs.com.au/
Ginger Bear Repair is one of Canberra's most trusted appliance repair service providers. If you have a faulty dishwasher, these guys come highly recommended. They can fix various dishwasher issues such as:
Problematic dishwasher rollers and racks
Not draining or filling with water properly
Not washing properly
Not finishing the whole cycle properly
Leaking around the door
Replacing dishwasher outlet and inlet hoses
2. AES Appliance Service

BEST FOR
Appliance repairs
SERVICES
Dishwasher repair

Home appliance repairs

ADDRESS
Mailing: PO Box 805, Dickson, Canberra, ACT 2602
CONTACT
Phone: 0423-300-445 (Call or SMS)

Email: [email protected]

WEBSITE
http://www.aes-service.com.au/
Founded in 2007, AES Appliance Service offers a wide range of appliance repairs, including dishwasher repairs. Over the years, the company has grown to be a group of dynamic individuals aiming to provide top-quality appliance repair services for the people in Canberra. If you're experiencing problems with your dishwasher, you can send them a service request by filling this form.
3. Canberra Appliance Repairs Service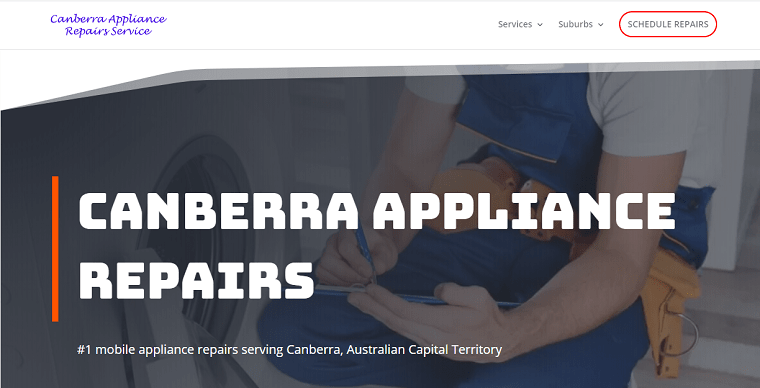 BEST FOR
Domestic and international home appliance repairs
SERVICES
Dishwasher repair

Appliance repairs

ADDRESS
Level 4 & 5, 15 Moore St., Canberra, ACT 2601, Australia
CONTACT
Phone: (02) 6190-1272
WEBSITE
https://canberraappliancerepairs.com.au/
Canberra Appliance Repairs Service has over ten years of industry experience. The company is well known in the city as a reliable appliance repair company. Their team of technicians can easily troubleshoot and provide solutions for your damaged dishwasher. Give them a call for immediate repair service.
4. Craig Poole's Appliance Repairs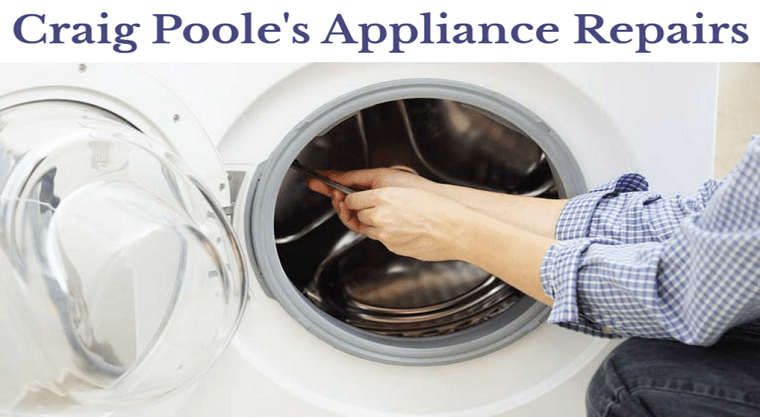 BEST FOR
Home appliance repairs
SERVICES
Dishwasher repair and installation

Kitchen and laundry repairs

ADDRESS
Not available
CONTACT
Phone: 0409-917-889
WEBSITE
https://craig-poole.business.site/
Craig Poole's Appliance Repairs has more than 25 years of experience fixing appliances, including dishwashers. For immediate help, they dispatch mobile technicians who are always ready to assist you in your need. Aside from fixing dishwashers, they also offer new installation services.
5. Brett's Appliance Repairs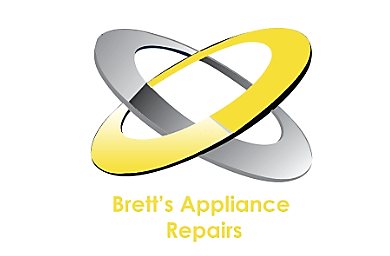 Brett's Appliance Repairs has been servicing Canberra with quality services for over 25 years. They specialize in fixing kitchen and laundry appliances, including dishwashers. They are insured, licensed, and registered with ACT planning. This means that they comply with the standards set by the Australian government.