Custom-made wooden furniture is trendy. You can find them, beautifully showcased,  in various lifestyle establishments such as bars and cafes. Passionate woodcrafters pour their hearts and souls into creating special wooden pieces that are not only aesthetically pleasing, but also durable and proven to be your money's worth. While there are many woodworking studios out there who pride themselves with their precise craftsmanship and creativity, where exactly in Malaysia can you get wood-crafted creations that are sure to wow anyone who sees them? Here are the best carpenters in Malaysia.
Note: Due to the current pandemic outbreak, we've noted the relevant service changes for some of the shops listed below. Where applicable, we've noted the policy or service changes.
1. ATAP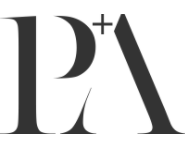 Visit ATAP's website today to look for the perfect interior designer you need to work with the carpenter you have for your next construction project! These two professionals often work hand in hand to create the interior space of your dreams. On their website, there is a form where you have to input various details, including your property type, budget, preferred style, and more. An interior design expert can then contact you shortly after reading through what you've provided.
2.   Fine Grit Studio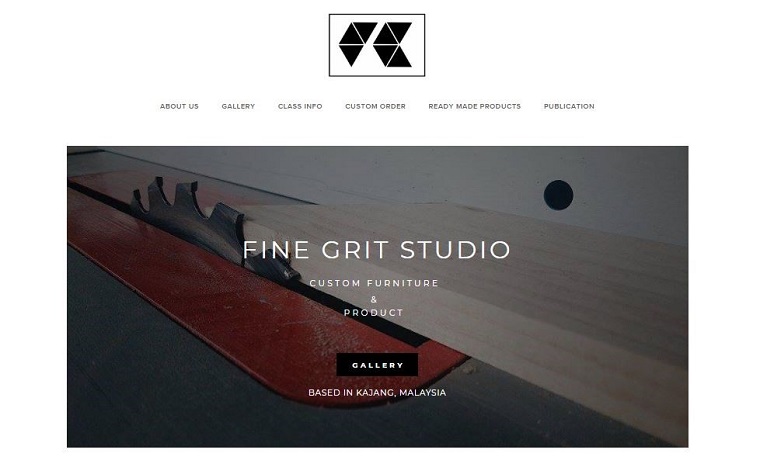 BEST FOR
Artisanal wood products and furniture
SERVICES/SCOPE
Custom-made furniture such as table tops, coffee tables, doors, and other products and decor such as ready-made cake stands, cutting boards, clocks, and a variety of wall art
PRICING
Request quote via their website, email, or number
WEBSITE
http://www.finegritstudio.my/
ADDRESS
28, Jalan SC 2

Taman Perindustrian Sg. Chua,

43000, Kajang,

Selangor, Malaysia

CONTACT

[email protected]

| ​+6019-2581415
Established in October 2014, Fine Grit Studio may be relatively new to the game, but their finished products are of the highest quality and done with utmost expertise. Fine Grit Studio provides custom furniture and product services for their clients, using mostly local materials including wood, metal, and glass. They gladly welcome other entrepreneurs to collaborate with them in order for both parties to explore new designs and cover more scopes within the carpentry and interior design industry through working together.
3.   Harith Green Carpenter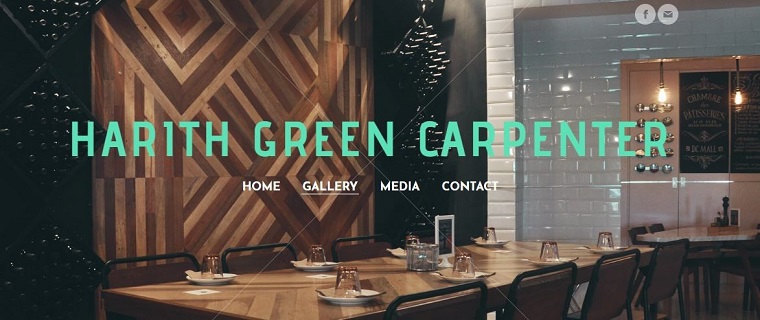 | | |
| --- | --- |
| BEST FOR | Sustainable and environmentally-friendly furniture and products |
| SERVICES/SCOPE | Woodworking services including furniture-making (tables, chairs, stools, cabinets, lamps),  interior installations, restoration works, light fixtures, kitchenware, and gifts |
| PRICING | Request quote via their official website or email |
| WEBSITE | http://www.harithgreencarpenter.com/ |
| ADDRESS | N/A |
| CONTACT | [email protected] |
Harith Ridzuan founded Harith Green Carpenter (HGC), a homegrown company, as a means to raise awareness on alarming environmental issues such as deforestation activities and increasing levels of construction waste. HGC offers greener solutions for interior spaces, and is extremely dedicated to promoting sustainability by using upcycled wood instead of timber, as well as reclaimed metals, for their custom-made furniture.
4.   Nolin Teh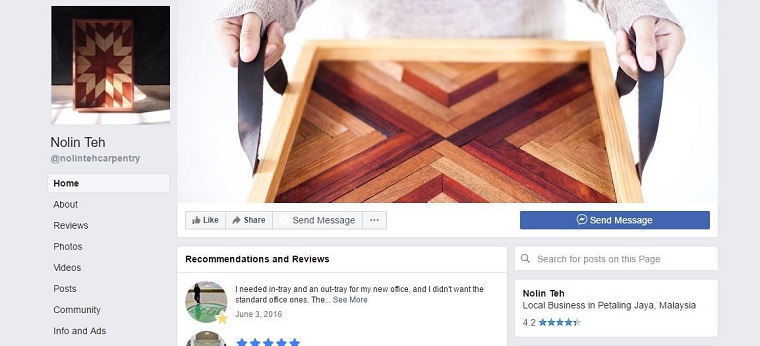 BEST FOR
Hexagonal and geometric furniture
SERVICES/SCOPE
Wooden furniture such as stools, coffee tables, and pin-legged cabinets, as well as other wooden wares such as coffee trays, bathtub trays, and a variety of wall art
PRICING
Request quote via e-mail, Facebook page, or phone
WEBSITE
https://www.facebook.com/nolintehcarpentry/
ADDRESS
Petaling Jaya, Malaysia
CONTACT

[email protected]

| 0122132006
Being a full-time mother didn't stop Nolin Teh from pursuing her dreams. She graduated with a degree in Hospitality in 2011, but fell in love with carpentry and design, using her raw talent and craftsmanship to create her own line of wooden furniture and housewares. While she doesn't have a personal website, Nolin Teh chooses Facebook as her platform to showcase her incredible finished products. She doesn't provide an address, however, you may contact her through her email [email protected] or on her Facebook page @nolintehcarpentry.
5.   Random Bean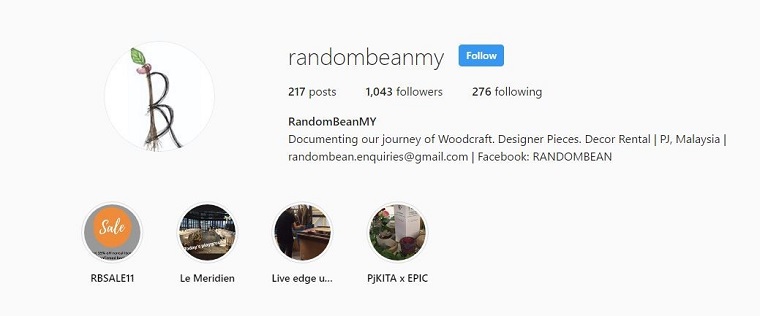 | | |
| --- | --- |
| BEST FOR | Wedding decoration for rent |
| SERVICES/SCOPE | Designer pieces, custom-made decorations for weddings and other events (wedding arches, cake stands, pergolas, signage), decor rental |
| PRICING | Request quote via Instagram page or email |
| WEBSITE | https://www.instagram.com/randombeanmy/ |
| ADDRESS | Petaling Jaya, Malaysia |
| CONTACT | [email protected] |
Random Bean is widely known for their rustic pieces fit for elegant weddings, with items that include wedding arches, cake stands, and creative signages. However, they also cater to other special events with gorgeous custom-made decorations available for rent. Most of their creations are made from repurposed wood, and are inspired by pieces you see on Pinterest. While Random Bean doesn't have an official website, you can easily contact them through the given email or through their active Instagram account.
6.  Clover Buildcon Sdn Bh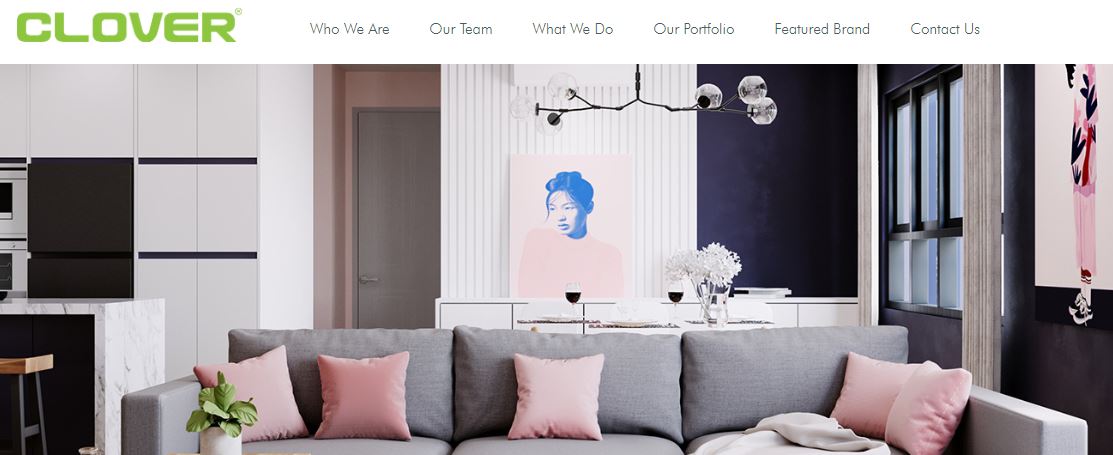 | | |
| --- | --- |
| BEST FOR | Residential and commercial construction and renovation |
| SERVICES/SCOPE | Brickcraft, designcraft, woodcraft |
| PRICING | Request a quote via email or call |
| WEBSITE | https://clovergroup.my/ |
| ADDRESS | A-23A-05, Pinnacle Petaling Jaya, Jalan Utara C, 46200 Petaling Jaya, Selangor Darul Ehsan, Malaysia |
| CONTACT | ‍+6016 266 5000‍, ‍+603‍ 7931 6700‍ | [email protected] |
Clover has become well known since its inception in 2011 to provide interior design services. A mechanical engineer who strives for excellence, Director and founder Stephen Ng expanded Clover's services to include all's that needed to transform a space, may it be residential or commercial. They can now do almost anything for their clients: building from scratch or renovating an existing living space.