London is a place where you'll find properties that are built with accuracy, aesthetics, and functionality in mind. Be it a commercial or residential building, you'll see how professionals took their time to build something that holds a great value.
With all the stunning properties in this area, it might be quite hard to match or even exceed them if you're planning to build one yourself. But thankfully, there are expert carpenters around ready to provide you with new build services or give your current building a make-over inside and out. Ready to get to know them? Here are the 6 best carpenters in London today.
1.    London-Joinery (UK) LTD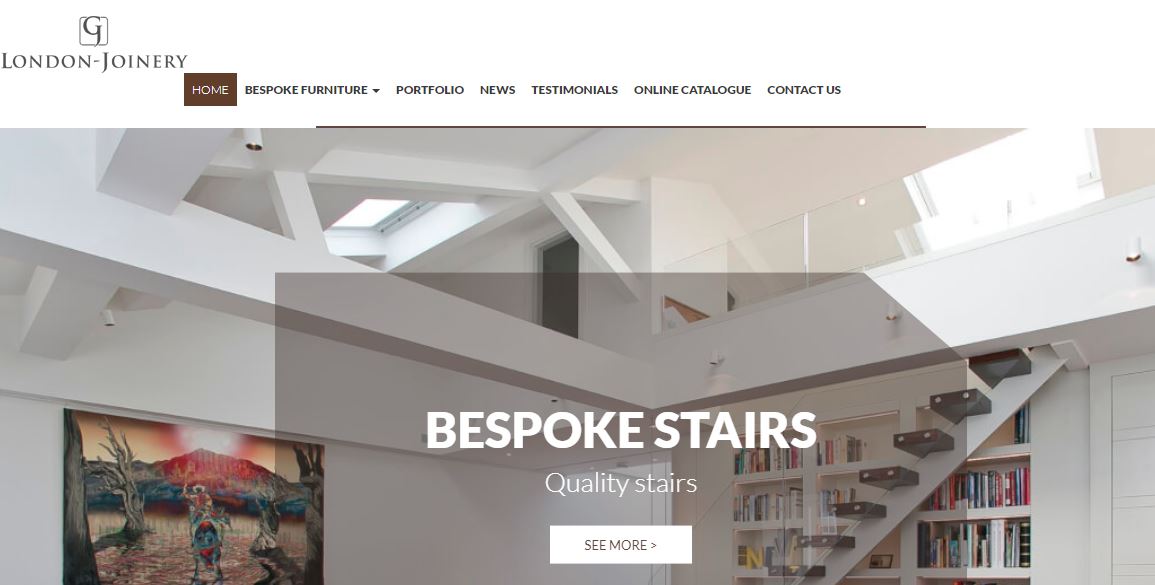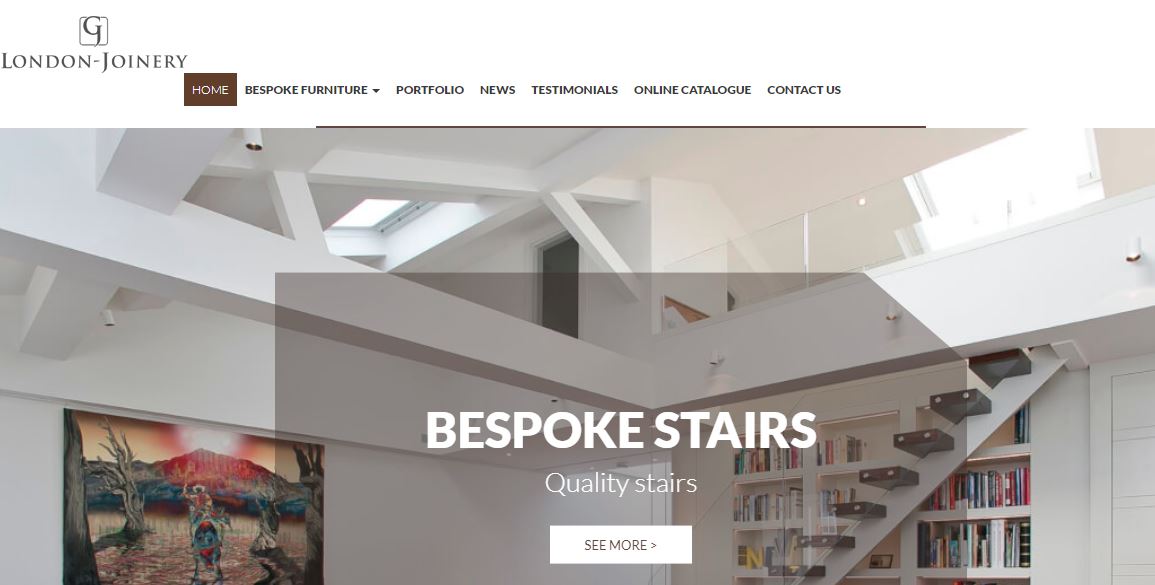 Best For
Built-in furniture, Made-to-measure furniture
Services Offered
Bespoke Staircases
Bespoke Wardrobes
Bespoke Windows
Vanity Bathroom
Bespoke Kitchens
Bespoke TV Units
Address

25 Gorst Road
NW10 6LA

Contact Information

Free Phone: 0800 644 6880
Telephone: 020 8450 8228
Email: [email protected]

Website
https://www.london-joinery.com/
London-Joinery (UK) LTD is a well-established team of specialists in joinery and carpentry based in London. With over 8 years of experience, they have created a strong client portfolio, working on domestic as well as commercial projects.
Their fully equipped workshop can produce bespoke joinery, custom-made furniture, timber windows and doors, modern and classic staircases, tailored kitchens, and fine timber moulding. So whether you are looking to renovate existing doors or windows, refresh the look of your kitchen or you are building a new house, then can help you out.
2. Solid Carpentry
For quality, beautiful, and bespoke furniture suitable for homes and offices, Solid Carpentry is the company you can count on. They have been working in the industry for over 15 years, and over time, they have gained a great reputation for delivering superior results to every client. They only use the best materials for every project, so you can be certain that the furniture you have envisioned will be brought to life – unique, stunning, and of high quality.
3. McMullen Carpentry and Joinery
For 15 years, McMullen Carpentry and Joinery is best known for the first-class and bespoke carpentry they offer. Their talented carpenters can design, build, replicate and produce any kind of furniture. Whether you're looking to have traditional or contemporary items, they can provide you with the furniture pieces that exactly match your requirements. Although they specialize in residential services, they can also undertake commercial carpentry and joinery work in London.
4. Caledonian Joinery Ltd

Caledonian Joinery Ltd is a family run business in the centre of Islington, London. For 30 years, they have built up an impressive clientele and the standard of their work is extremely high.
They manufacture all types of wooden windows our joiners are simply able to replace the old sashes in the box frames or replace the current box frames and sashes. They also make all types of wooden staircases, doors and door frames, both internal and external; including French patio doors, panel doors, tongue, and groove all their doors are made to measure and bespoke.
5.     West London Carpentry & Decoration
| | |
| --- | --- |
| Best For | Bespoke Fitted Furniture |
| Services Offered | Bespoke furniture design Hand-finished furniture Decorating and spraying services |
| Address | Studio 1, 52-56 Standard Road, London, NW10 6HA, United Kingdom |
| Contact Information | 07795 411 400 |
| Website | https://www.westlondoncarpentry.com/ |
Want to add custom furniture to enhance your property's interior design? The team at West London Carpentry & Decoration is glad to help you out. They specialize in providing bespoke fitted furniture in and around West London. Every piece of furniture they create is unique and made according to your exact specifications. The team can also do the installation for you as well as carry out redesign or redecoration work on your space to match the new furniture. For more details, kindly call them at 07795 411 400.
6. E5 Carpentry Ltd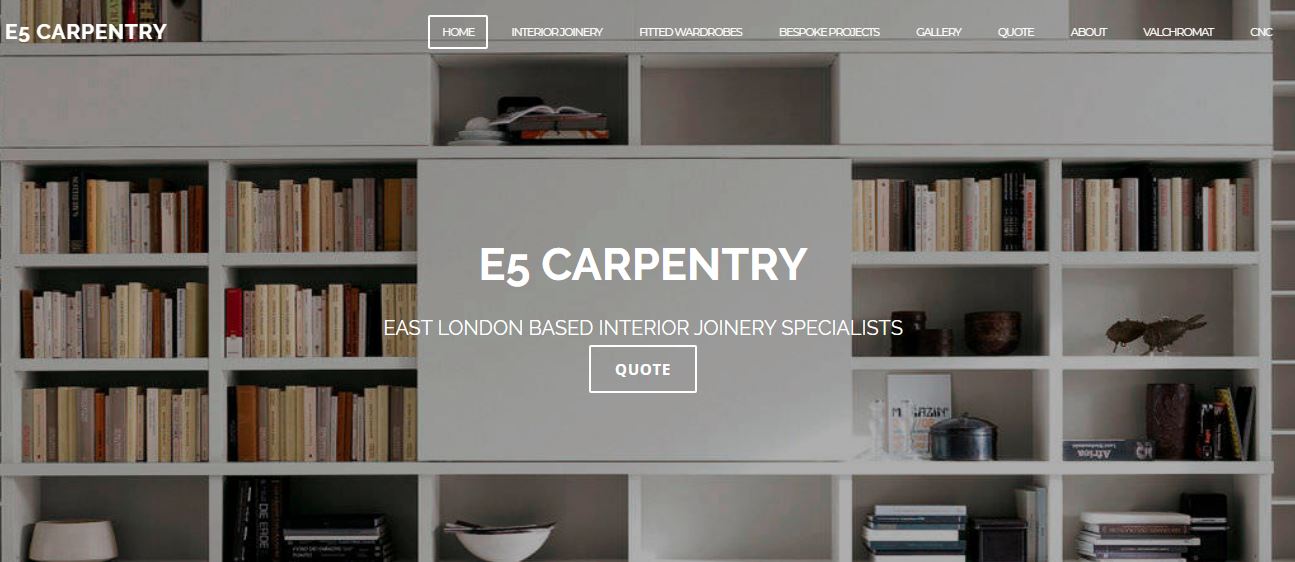 E5 carpentry is a Clapton based joinery company who specialise in providing a complete solution from design to finish. They have a range of interior architects and designers who helps them completing the whole house and larger build projects.
E5 also has a workshop that has CNC routing capabilities to construct a very comprehensive range of items from a number of different materials. They make shelving and wardrobes for the London wide area, and most of their projects are undertaken in Islington, Hackney, Tower Hamlets and most of East London, including Dalston, Clapton, Stoke Newington, Angel, Hoxton, and Homerton.
7.     Uppercut Carpenters

Best For
General Carpentry Work
Services Offered

– Installing stairs and handrails.
– Installing sash windows.
– Stud partition walls.
– Velux windows and skylights.
– laying engineered oak, laminate, and vinyl flooring systems.
– Installing door linings and fire doors.
– Installing pocket sliding doors.
– Skirting and architraves.
– Fitting vanity units and shower screens.
– Garden decking.
– Fencing and cladding
– Other handyman services

Address
Harringay, London N4 1JZ, UK
Contact Information

[email protected] | +447527662122

Website
https://www.uppercutcarpenters.co.uk/
Daniel Carlin, the director of Uppercut Carpenters, has been a carpenter for over 16 years. Daniel ahas recently finished a full carpentry package on three luxury mansions located in Millhill. He has also completed the full carpentry package on a 5 storey 150 unit student accommodation development in Kingston upon Thames. All work, regardless of size or budget is carried out with the highest form of professionalism and duty of care.
8.     JJ Carpentry and Maintenance Ltd
| | |
| --- | --- |
| Best For | Residential Carpentry Work |
| Services Offered | Wooden flooring, fitted staircases, and balustrades Bathroom refurbishment and kitchen fittings Exterior and interior decoration Decoration and bespoke furniture solutions |
| Address | 7 Kinnaird Close, Bromley, BR1 4HJ |
| Contact Information | 020 8464 3594 or 07766 080514 |
| Website | https://www.jjcarpentryandmaintenance.co.uk/ |
Even though JJ Carpentry and Maintenance Ltd is a small family business, it doesn't hinder them from providing outstanding building and carpentry work to all their customers. Their experienced carpenters listen closely to your requirements and provide the most suitable solutions. Whether you need help with kitchen fitting, exterior decoration, custom-built shelves, or fencing, they can handle it all and provide results that give complete satisfaction.
9.     London Carpentry Solutions
| | |
| --- | --- |
| Best For | General Carpentry Work |
| Services Offered | Household and commercial carpentry Bespoke furniture and exterior carpentry Staircases and wall paneling Paint spraying services Kitchen, bathroom, and flooring services |
| Address | Unit 65A, Railway Arches, N Woolwich Rd, Royal Docks, London E16 2AA |
| Contact Information | 0207 476 5782 |
| Website | https://www.londoncarpentrysolutions.co.uk/ |
The carpenters at London Carpentry Solutions won't have much trouble even if you give the largest and most complex job to them. In fact, there's no too small or too big of a task for their team, and so they make sure that each client will receive top quality services. They are fully trained in all aspects of household and commercial carpentry, allowing them to work on your bookcases, wall paneling, staircases, custom made furniture, flooring, and so much more.