Properly maintaining your air conditioning system requires repairs a few times a year or just when necessary, depending on how long you've been using your unit. Similar to other kinds of repair services you might have used before, you should only be getting AC repairs from experts.
Austin is a place where you'll easily find companies that offer AC repair services. It might be tempting to hire the first one you see, however, keep in mind that doing so won't always guarantee you with great results. For a satisfying result and service, it's advised that you only trust the best service providers today. So to give you a clear idea about this, here are some of the excellent options for AC repair in Austin.
1.     McCullough Heating & Air Conditioning

Best For
General HVAC Work
Services Offered
AC and heating system repairs

AC and heating system design

Maintenance plans

Weatherization services

HVAC system upgrade

New installations

Emergency service

Address
2620 Buell Avenue,

Austin TX 78757

Contact Information
(512) 280-0011
Website
https://coolmenow.com/
Feeling stressed out because your AC isn't working? Stop worrying now because McCullough Heating & Air Conditioning can fix it for you. This company and its team are dedicated to helping property owners keep their space comfy at all times. They can prevent current AC problems from turning into larger, more expensive issues by providing efficient and quality repairs. If the system can no longer be fixed, they can also help you with the replacement process. For more details, visit their website: https://coolmenow.com/.
2.     Fox Service Company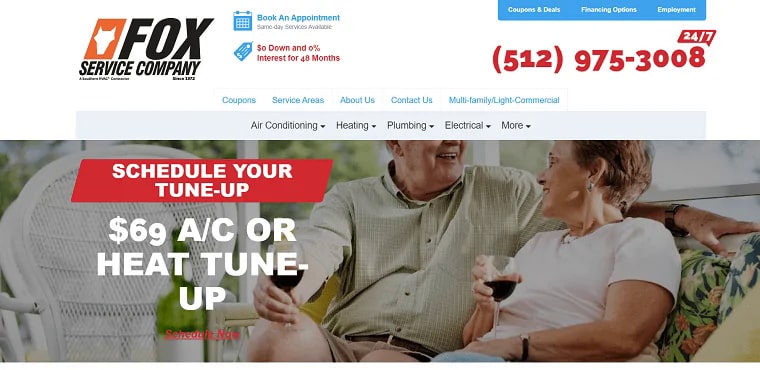 Best For
HVAC Repairs
Services Offered
AC and furnace repairs and service

Plumbing and electric services

AC sales and installation

Multi-family and light commercial services

Address
4300 S. Congress Avenue Suite 103,

Austin, Texas 78745

Contact Information
(512) 975-3008
Website
https://www.foxservice.com/
Fox Service Company has been conducting AC and other HVAC system repairs since 1972. They're known as a family-oriented company so you know you'll be getting the premier quality you deserve. Prompt diagnosis will be carried out by their team so you can easily find out the root cause of your AC problems. Whether your unit has faulty thermostat settings, hot and cold spots or a frequent system cycling, they can get it fixed fast and efficiently.
3.     Smart Air Service Co.

Best For
General AC Services
Services Offered
General AC repair, service, and installation

Heating system repairs

Weatherization services

Address
3903 Warehouse Row. Suite D

Austin, TX 78704

Contact Information
(512) 600-4311
Website
https://smartairaustin.com/
Smart Air Service Co. is another AC repair specialist that can offer you prompt and highly professional services. They're also commended by numerous Austin residents because of their superb communication skills, so when you work with them you are constantly updated and you know all the costs included in their services. If you want to learn more about how they work with clients, check out some of the testimonials they recently received at https://smartairaustin.com/.
4.     Precision Heating & Air, LLC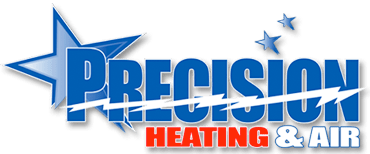 Best For
General HVAC Work
Services Offered
AC and heating repairs

HVAC installation and preventative maintenance

Attic insulation

Ductwork repair and replacement

Indoor air quality and air balancing

Commercial HVAC services

24/7 service

Address
1506 Ferguson Ln.

Austin, TX 78754

Contact Information
512-300-7422
Website
https://www.precisionheatac.com/
Precision Heating & Air, LLC is available 24/7 to conduct repairs on your AC system. With their fast and reliable repair services, you can surely bring back the cool air within your space in no time at all. Some of the common system issues they deal with include dirty air filters, dead thermostat batteries, and a weak motor bearing. They can also service various AC system brands such as Carrier, American Standard, Whirlpool, Emerson, and so much more.
5.     Efficient AC, Electric & Plumbing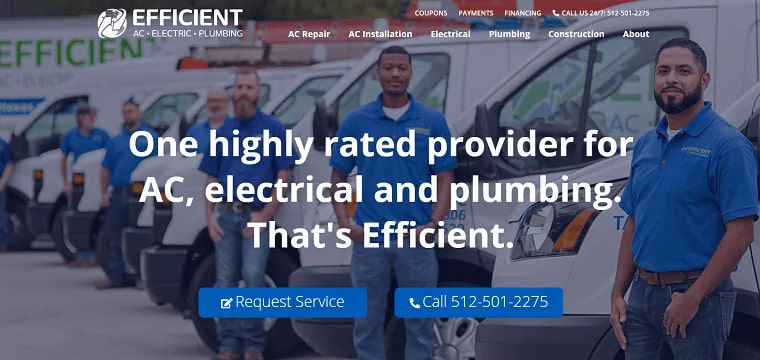 Best For
General AC, Electric, and Plumbing Work
Services Offered
Residential and commercial services

AC repairs and installations

Electrical and plumbing services

Address
10315 Metropolitan Dr., Suite A

Austin, Texas 78758

Contact Information
512-501-2275
Website
https://efficienttexas.com/
Efficient AC, Electric & Plumbing is among the highly-rated AC repair experts in Austin today. The reason? They have four decades of experience with them and they are available night or day when you need them to fix your AC system. Another great reason to hire this company is that they offer one-year parts and labor warranty on all their repairs, giving you complete peace of mind even after the repair work has been completed. To get in touch with them today, give them a call at 512-501-2275.
6.     Stan's Heating and Cooling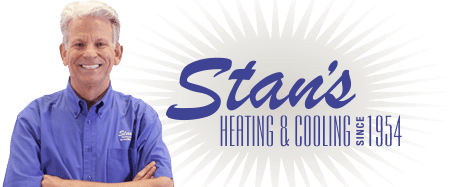 Best For
General AC and Heating Services
Services Offered
AC repair, replacement, and tune-up

Heating repair

New construction and efficiency improvements

Air balancing

Ductwork and insulation

General HVAC work

Commercial and residential services

Address
6016 Dillard Circle

Austin, TX 78752

Contact Information
512-580-7063
Website
https://www.stansac.com/
Stan's Heating and Cooling is highly dependable when it comes to complete AC services for commercial and residential establishments. Their over 60 years of experience means they can work in the quickest way possible without compromising the quality of their output. Apart from doing repairs, they can also conduct installation and maintenance work if necessary. If you require testing services for air quality, system performance or air balancing, their team has the knowledge and expertise to provide you with these and all the necessary reports and information you need.