If you're reading this, chances are your baseboards have been damaged recently by wear and tear, moving out furniture or equipment, or a leak from the roof.
As a result, you may be wondering about the cost of replacing your baseboards. We're here to discuss that as well as the price factors involved and the cost of repairing them yourself.
How much does it cost to replace your baseboards?
The average cost of replacing baseboards varies much based on the style, material, and complexity of the work needed.
In general, homeowners spend between $720 and $1,300 for repairing their baseboards and making them look great with a professional carpenter's help.
To get an accurate basis for a baseboard repair, take the home's square footage. Typically speaking, this can run from $5.70 to $8.95 per square foot, but as we said, other factors play a role in pricing.
After the general repair work has been completed, you may need additional services such as painting, staining, flooring repair, or drywall repair. That will also push up the original quote you received.
What are the baseboard supply costs?
Different baseboard materials will render a particular style and finish to your walling. People use maple, oak, poplar, and hemlock for a natural and durable baseboard, and others opt for MDF to save costs and PVC to protect against water damage.
Here is a table showing their differences in costs:
| Baseboard Material | Price Range per Linear Foot |
| --- | --- |
| PVC (polyvinyl chloride) | $0.90 - $1.40 |
| MDF (medium density fiberboard) | $1 - $1.34 |
| Polystyrene | $1.15 - $1.65 |
| Poplar | $1.90 - $2.50 |
| Maple or oak | $2.50 - $5 |
| Mahogany or cherry | $4.50 - $10 |
How much will DIY baseboard repair cost?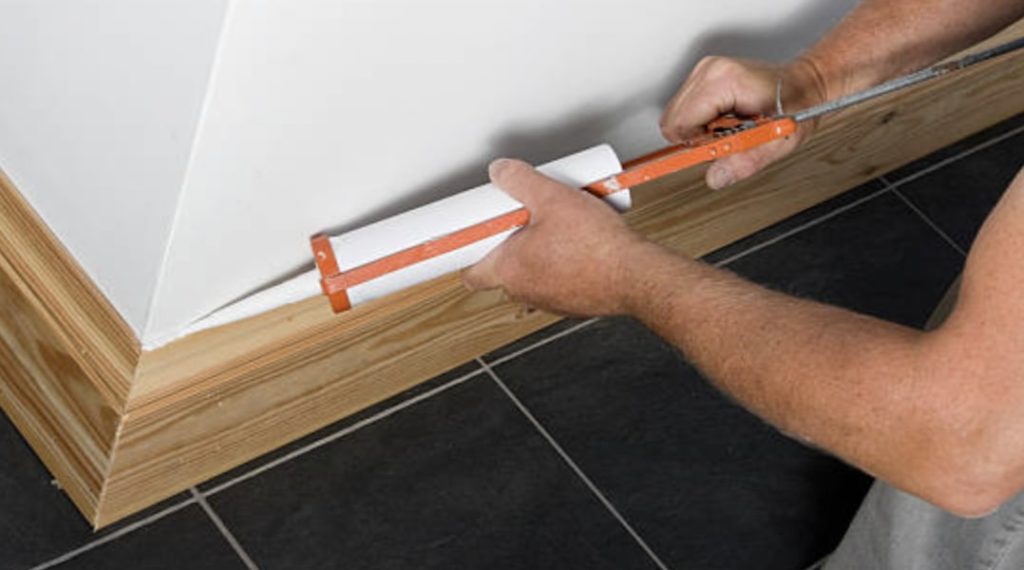 By conducting baseboard replacement yourself, you will save up huge on labor costs. You'll only have to obtain the material to replace the baseboard which can have you spend around $0.90 to $10 per square foot.
Depending on the size of the house, the cost can go up. For replacing the damaged baseboards of a 144-linear-foot home, you can expect to pay roughly more than a hundred bucks.
Now for this work, you will also use building tools like a hammer, screwdriver, and nail, which you must already have. 
The success of the work will largely depend on your skills, and you have to be aware that there can be hindrances like angled areas, accidental damages, and uneven flooring that you might not know how to fix.
If after an assessment of the baseboards, you think you'll come across these issues, it would be wiser to get a carpenter or handyman to work for you. That way, the job will be done in a quicker and safer fashion.
More Baseboard Repair Resources