It's hard to be organized and keep track of everything when you relocate. Often, people are surprised to find out later that some of their items are missing or haven't been packed well.
That's why the person should carry a complete moving-out list like the one we have here. We grouped the checklist into a couple of weeks before the move and the move day itself.
And in knowing that other people's moves are different, we generalized this checklist for everyone to use, but of course, you can modify it to your situation as you see fit.
All set? If so, we now give our ultimate moving-out checklist!
The Ultimate Moving-Out Checklist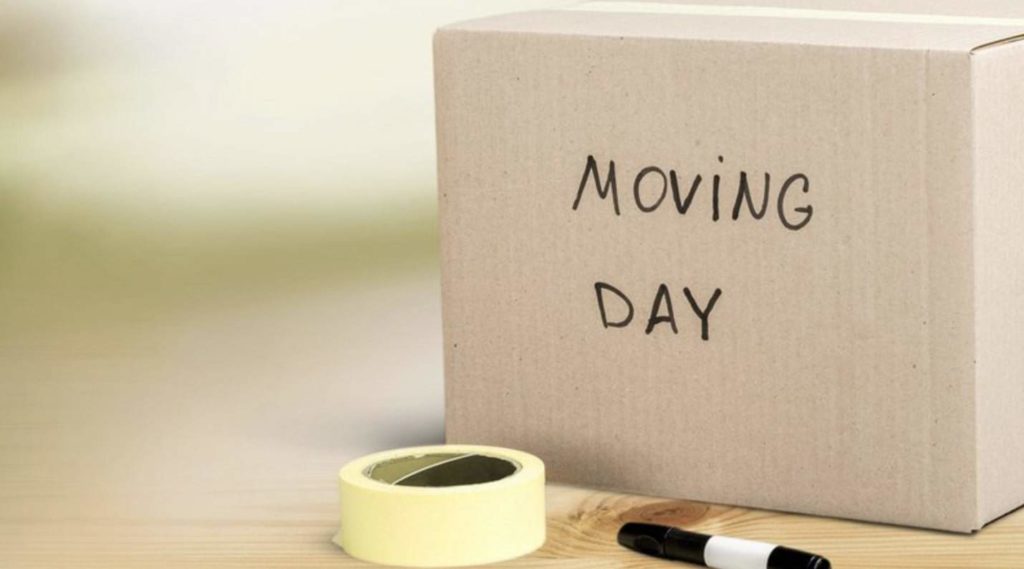 As one would expect, there are lots of things to be done when you move from one place to another. Things can get stressful if you squeeze everything in a week or two before the move.
But, not if you plan it. In fact, you'll get to enjoy the move with less worry as you have the choice of letting friends and neighbors help or hiring a removalist.
At any rate, let's see what you can do to prepare for the move in six week categories and the big day. Feel free to take them in sequence or skip randomly for an instant reminder.
8 Weeks before the Move
So you won't feel pressured or hurried, we suggest preparing for your move about 8 weeks before. So, here are some things you can do for that:
Plan the move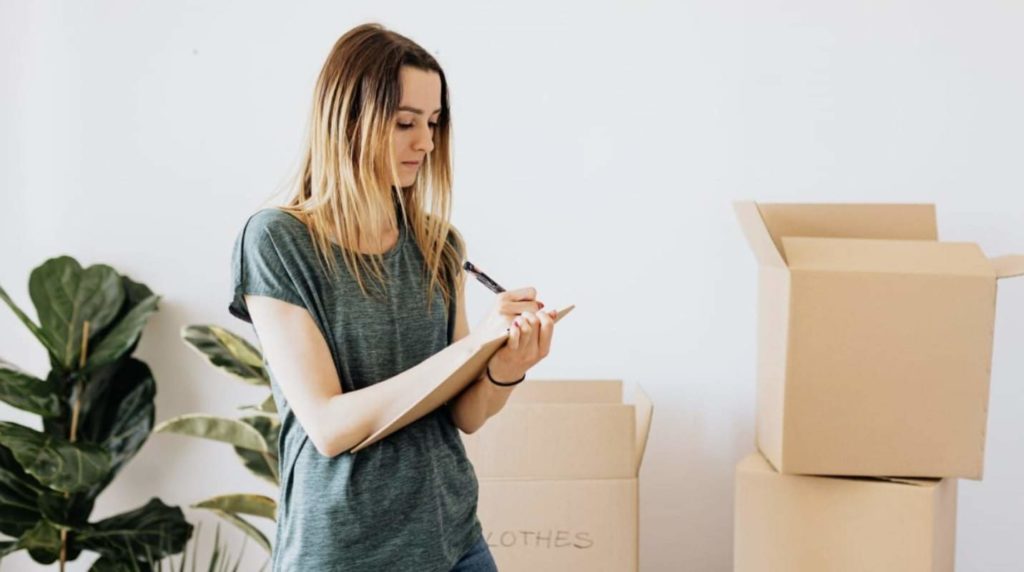 This is the initial part where you gauge the kind and size of move you'll be doing, how you will do it, and your budget for it. Here are some questions that will point you in the right direction:
Will I go DIY or hire a mover?
What are the fragile or delicate things I must move?
What are the items I can sell, recycle, donate, or discard?
Do I have friends to help me transport things
How much should I budget for moving out?
How long can I prepare for the move?
Doing this should set you on the right path, help you to figure out what you'll need, and schedule things as early as possible.
Check your lease agreement
If you're renting a home, you should go over your lease agreement as it's your responsibility as a tenant.
It should be indicated there how far in advance you should give notice for moving out of the property, when to get back your rental deposit, and certain things you must do first.
Common activities tenants do are to keep the occupied unit clean, engage a handyman for small repairs, fix plumbing or electrical problems, repair a broken HVAC unit, and the like.
In addition, you should start finding a new place to stay in. Further, it helps to know when you will be moving into that property and inform your new landlord so it can be prepared for you.
Also, don't forget to ask them about house inspection, pest control, and cleaning services. This way, you can ensure that the property you'll be staying in is neat and damage-free.
Start Packing
Get started on packing your belongings. The earlier you start, the better, so you will have more free time and can tend to other important things along the way.
First, gather the packing supplies and cardboard boxes you have. Or, obtain them from a friend to save up or a local store or supermarket.
Label each box with a marker and keep related items together to make them neat and organized. Wrap breakable items in bubble wrap or paper and write 'fragile' on them.
Don't stuff out the boxes because things could fall off or the box could tear, especially when people are lifting them and during transit.
Don't you worry, you don't have to do everything if you've enlisted a mover, packer, or a group of buddies to help you.
Create a moving box inventory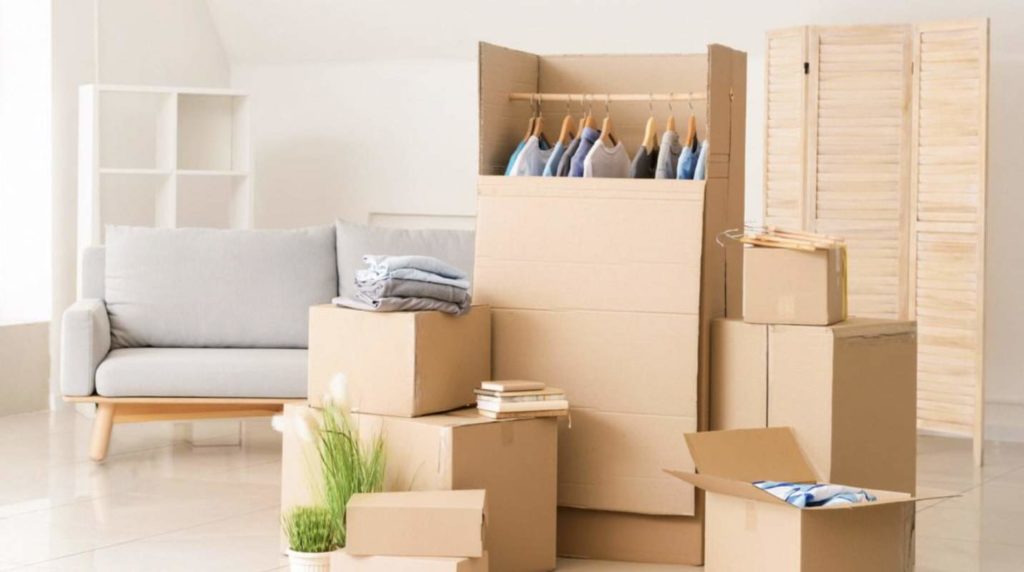 As you fill each box to the brim with your household items, you might as well take an inventory and jot down notes about them on an Excel spreadsheet.
This will help keep track of everything systematically. And so, if further down the road, you need to recheck or look for a particular item, you only need to refer to your spreadsheet.
By the way, while you're at it, you can also print out box sticker labels. That way, you can stick it on one side of the box, which allows you to sort all boxes together for the ultimate tidiness.
Choose Between Hiring a Mover and Moving DIY
This is a good time to decide between calling a mover or a friend to help you move. Generally, a small move can be done DIY, and a big, difficult move should be left to professional movers.
Here are some tips to make your move smooth and efficient for either one you pick:
In the moving van from a friend, move first the hefty items like furniture and appliances, and fill the available gaps with your smaller things like books, cutlery, and decor items.
Carry a bag with all your essentials like food, snacks, a phone charger, a speaker, medicine, sanitizer, and face masks. This will save you time from digging through your belongings to find something you need.
As for hiring a mover, search online for potential movers. Pick one that you think can help you the most and has the best price.
Find out if they offer moving insurance to insure your goods in transit. If not, we recommend taking out one from a third-party company—the cost will be worth it.
Pack and prepare some of the things you have ahead of time will get you more savings with the mover.
Consider your children and pets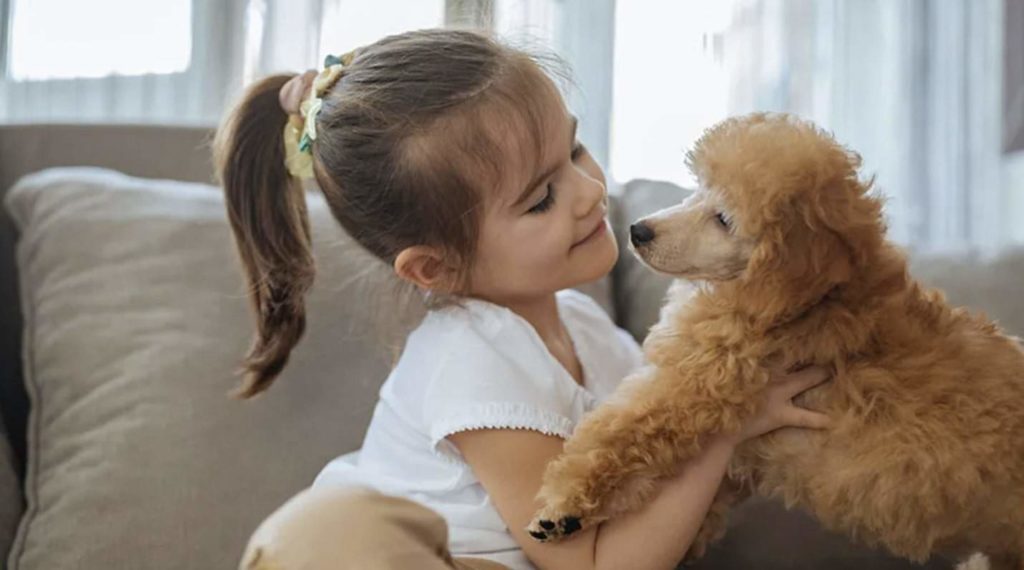 If you have a family, you have to think about your children or pets during the move as well. Moving is a very stressful activity, and it can benefit everyone if you help with situating them before the move.
Even if you are mum about the move, children and pets have an intuition that lets them in on what's going on. So, to keep them calm about the move, try these following things:
You can ask your friend or parents to look after the child while you are packing or arranging
things. Put his favorite snacks, most-loved toys, and comfortable clothing in his backpack.
Or, the kids might want to help out with what you're doing. This can be a great bonding time where you can teach the kid how to properly tie a box, strategically arrange things, or label them.
With pets, you can update their microchip details, also bring healthy and tasty food, toys, and bowls to make them feel at home. Also, help them adjust to the entire process of the move and play with them if you have the time.
Apart from that, you could also consider taking them to the vet. This is to see whether they have the proper shots and to check on their behavior about the move, making sure they're OK and comfortable.
Dispose of unwanted things
Begin by removing toxic cleaning products, paint, or lubricants you have at home. Check the local rules as to how to dispose of them as they may be more complicated than you think!
Next, you can sell things that you don't need anymore to earn extra bucks to use for your move. Or you can give them away to neighbors, people in need, or charities in your area.
And, try to use up what you have in the fridge or pantry. Prepare meals or consume yogurt and ice cream with your family and friends (but not too much, though) to free up its space.
Return borrowed goods to your neighbor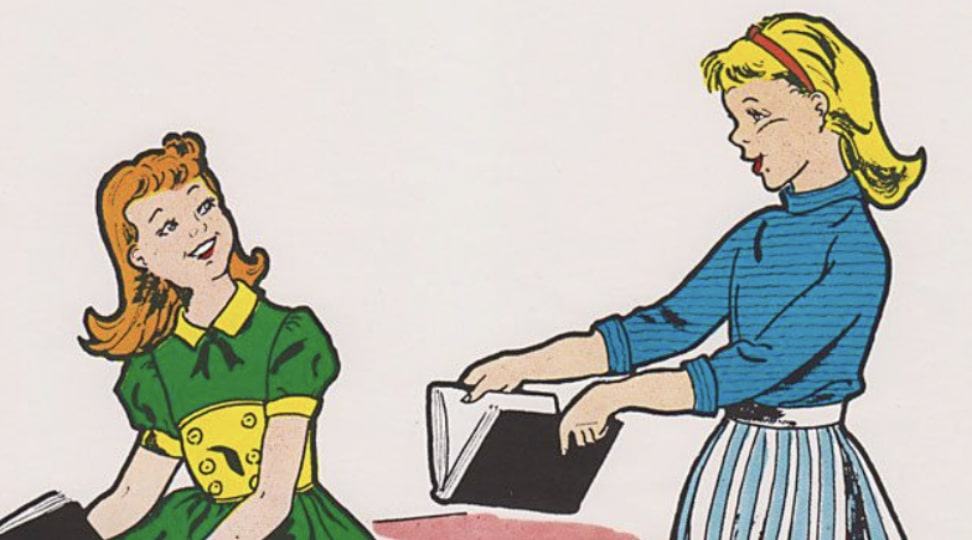 Who's guilty of not returning what they borrowed? It's alright honestly, as when we lend someone things, we should really be ready to write them off.
But, unless the lender gives you the item you borrowed for you to keep, you should return it. This will help you declutter your present house and preserve your beautiful friendship too.
2 Weeks before the Move
With two weeks left to prepare for the move, you should now focus on packing furniture, travel supplies, important documents, and the essentials for your children and pet.
Read on to know some of the things you can do during this period.
Ready your furniture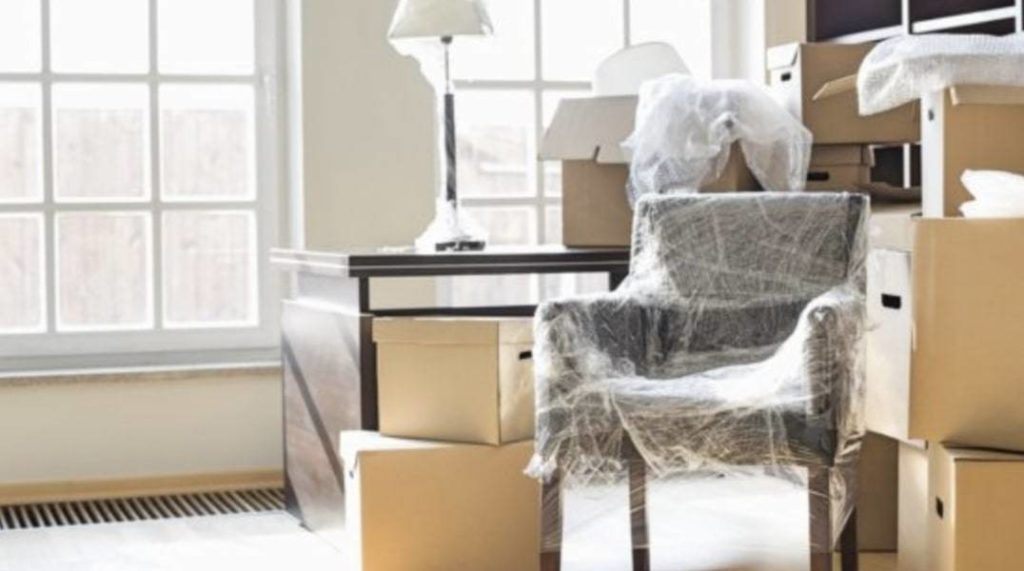 It will take time to dismantle furniture you aren't using or can live without for now. If you want to speed up the process, though, you can always call on a handyman or carpenter to assist you with the task.
You can then wrap it with bubble wrap and plastic covers depending on the furniture. This will prevent scratches and discoloration because of accidents or weather when moving it.
Separate your valuables from everyday items when packing them
Your valuables should be kept separate from your ordinary items. You should photograph or make a list of your high-value items for your insurance company.
Aside from that, you have to bring them in your personal luggage, and don't put them on the far side of the van or truck. Carry them yourself to the new house for safety and security.
And the same goes for your ID or documents like passport, birth certificate, driver's license, social security card, and the like—bring them separately.
Take frequent breaks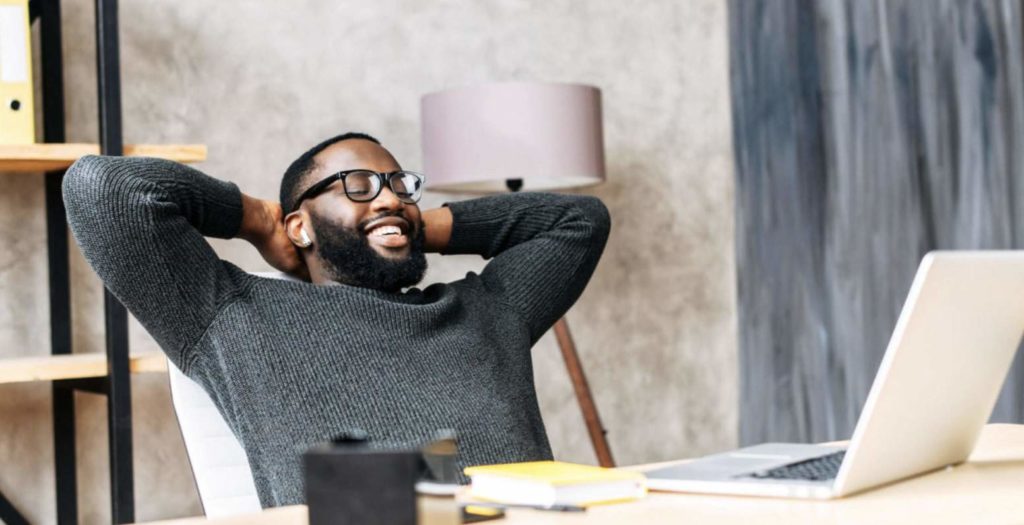 Take frequent breaks amid your big move preparation. Don't let it make you fatigued or burnt out, and remember to take care of yourself.
Drink some water, take a quick afternoon nap, treat yourself to a delicious yogurt snack, drink red wine, watch Netflix, just to name several.
Organize moving day activities
To muffle the big stress of moving out, it's great to bring or have fun stuff that your kid can do. New books, board games, coloring books, and tablet games are some examples.
Whether you've hired a mover or are moving DIY, remember to chill and enjoy the whole process, because you'll be at the new house and unloading your things before you know it.
Let professionals handle the move-out cleaning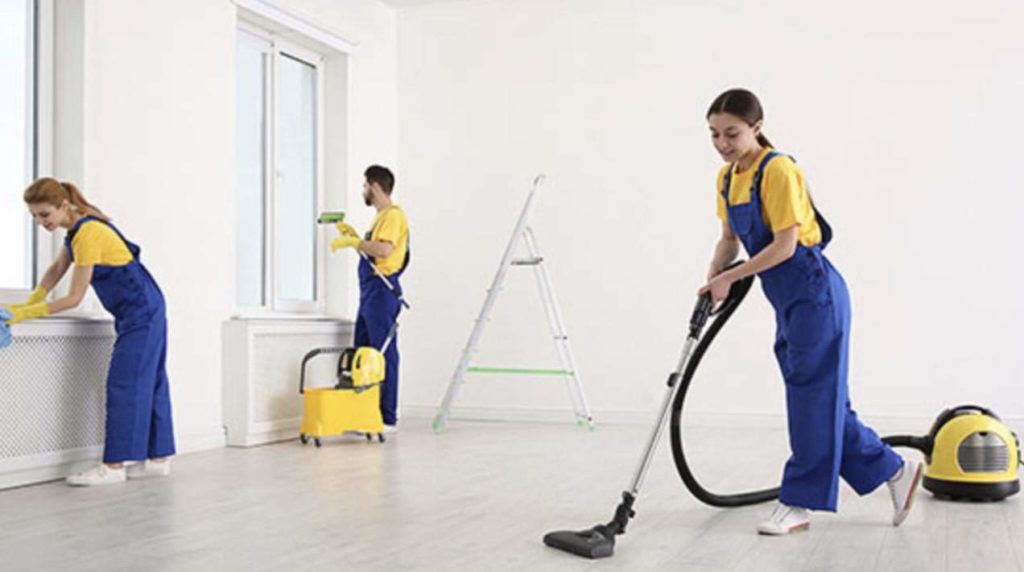 You'll be busy in the week leading up to the move. And, to be efficient and safe, we recommend hiring a professional to clean the house, repair the roof, clear up the dirty gutters, or mow the lawn instead of doing it on your own.
This is a good thing because you're showing that you respect the home you stayed in for a while, as well as the landlord and their new tenants. However, it will reduce the budget that you have for yourself and your family.
Take out the trash one last time
When you move out, be sure to leave the house clean for the next occupants. If that seems like too much work for you, calling a junk removal company is highly encouraged.
Don't worry, they will handle the recycling bit for the environment too. So, now you're very free to focus on the move itself.
Inspect your new home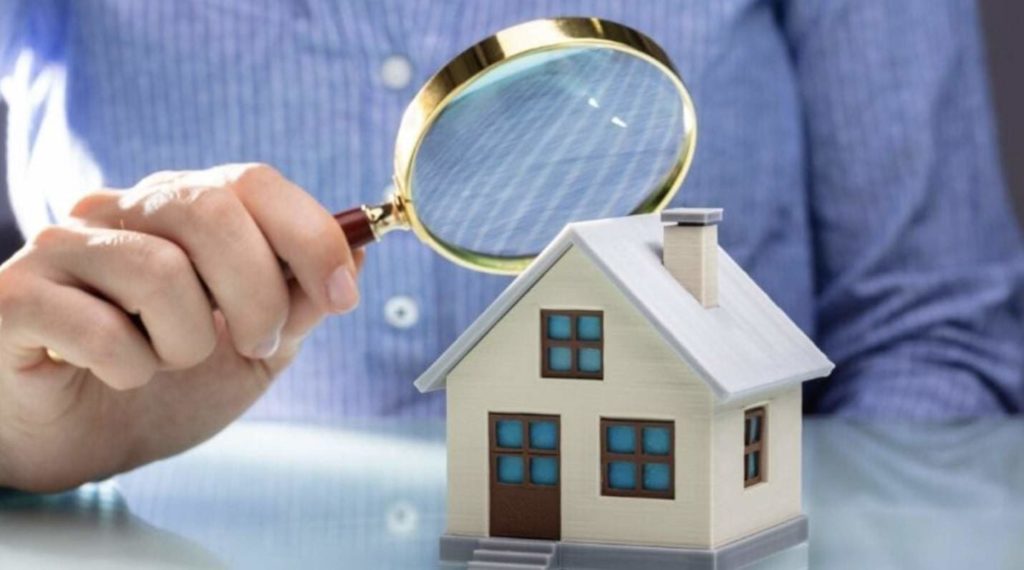 You'd want to visit your new home in the week to ensure everything is in place, and more so, that your family will be comfortable and happy there.
As we said earlier, if you find any faults or issues such as with the dishwasher, fridge, garage door, AC, or even leaks and jammed doors, which are signs of foundation damage, you should notify the landlord for it to be fixed as soon as possible.
Complete packing your luggage
You're getting ready to move so pack your essential stuff in your luggage. Ask your children if they forgot to put anything in their bag like their camera or album.
Keep the luggage separate from the moving boxes so the movers won't mistakenly bring it in the truck for the move.
Move Day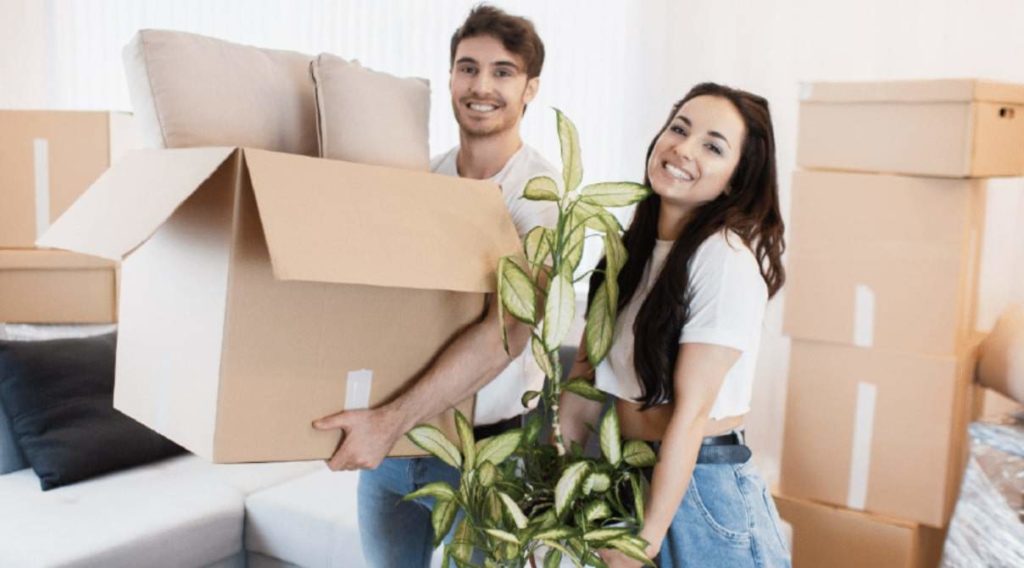 Finally, it's the big moving day! You've prepared all those things and done the hard work for 8 weeks straight, and now, thankfully, all that's left is the easy part.
On move day, you will need to do certain things but they're quick and easy so no worries. Just enjoy the ride!
Manage the movers
First, you have to communicate with the mover so they know your move-out goal. With this in mind, they should know the expected time the things have to be transported to the new place.
Then, oversee the whole work to make the move as seamless and convenient as possible. Don't forget to let the team have lunch or a break so they can recover their energy levels.
Afterward, pay them the agreed amount and, if the service is very good, feel free to tip them as a reward for their efforts and gratitude for their assistance.
Feed your pet early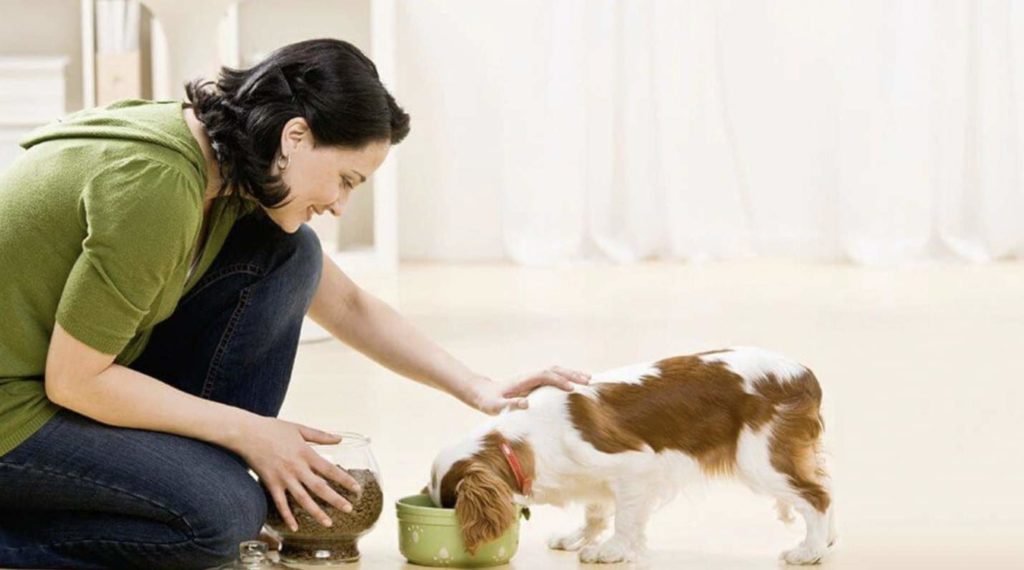 Give your cuddly pet a nice meal, preferably five hours before the move. Don't forget to give them plenty of water to drink throughout the day to stay hydrated and lively.
Doing this will help them adjust with the major moving event including the plane or car ride (if your new home is far). Pets can be easily stressed out by new environments and sensations, so it's a good move to make them feel as comfy as possible during the whole thing.
Give the house a final walk-through
Double-check if all items have been brought along and all the lights and faucets are turned off when everyone has left the house.
Also, if you have accidentally damaged the house due to the moving activity, take a picture and report the issue to the landlord so you can pay for it.
Finally, hand over the keys to the landlord, say your thanks, and carry on with the big move. Maybe you or a family member plans to stay sometime again in the future, so you could just keep in touch.
Conclusion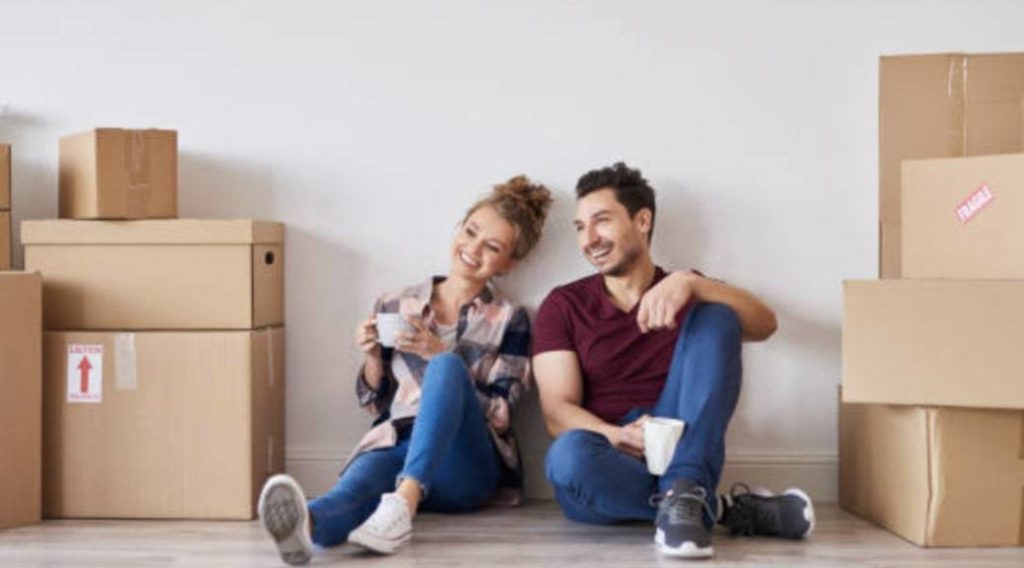 And there you have it for our ultimate moving-out checklist. If you have any questions or suggestions at all, please message us and we'll get right back to you.
Also, we hope that you learned something from this article and that you can use it for your move soon. Remember to start as early as you can, keep a list of all your things, pack them carefully, and most of all, have fun.