In the US, mudjacking to repair a driveway, patio, or porch usually costs around $3 to $6 per square foot, including labor.
In total, homeowners can expect to pay between $617 and $1,613 or around $1,106 for the whole project. But this will vary according to your location and the job complexity.
For more cost details about mudjacking, continue reading this guide. We will also be looking at the factors affecting the price, whether DIY is sensible or not, and more!
What is mudjacking?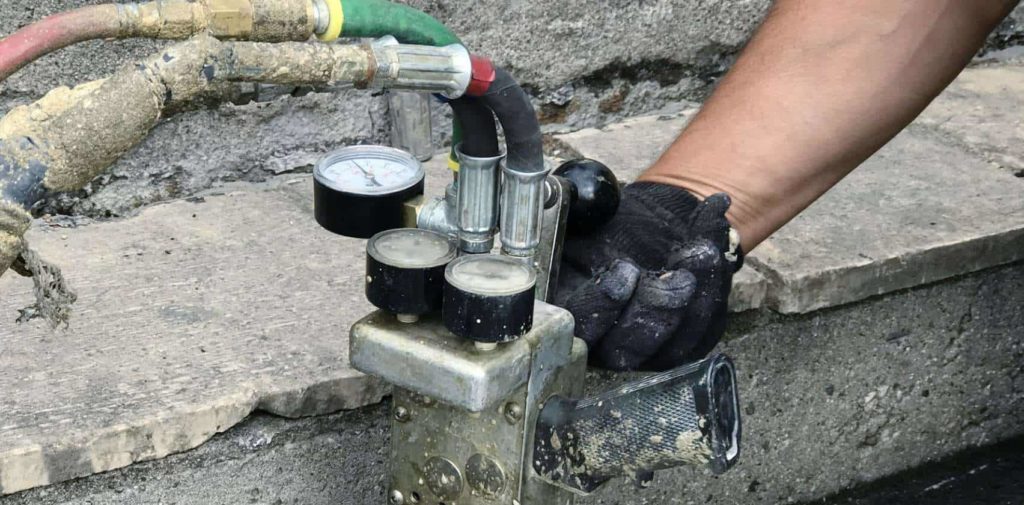 Mudjacking (aka slabjacking or concrete leveling) is the process of injecting a mixture of water, dirt, and cement to lift a concrete surface.
It's a less costly alternative to replacing the entire concrete foundation, and it can roughly last up to a decade. However, it has its downsides.
Since the filler material for mudjacking is 30 to 50 times heavier than polyurethane foam, it can cause the foundation to sink and the soil to compact underneath it.
And so, before this happens, mudjacking has to be carried out again for the concrete surface, translating to a repeating cost.
Which surfaces can be repaired by mudjacking?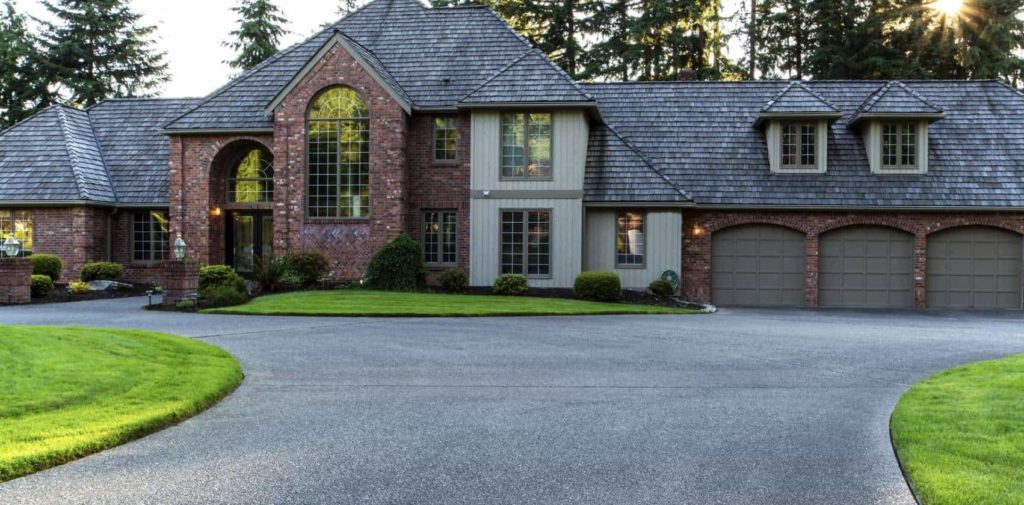 These are the concrete surfaces you can have a contractor repair by mudjacking:
Driveways
Patios
Porches
Steps
Pool decks
Walk paths
How much does mudjacking cost per square foot?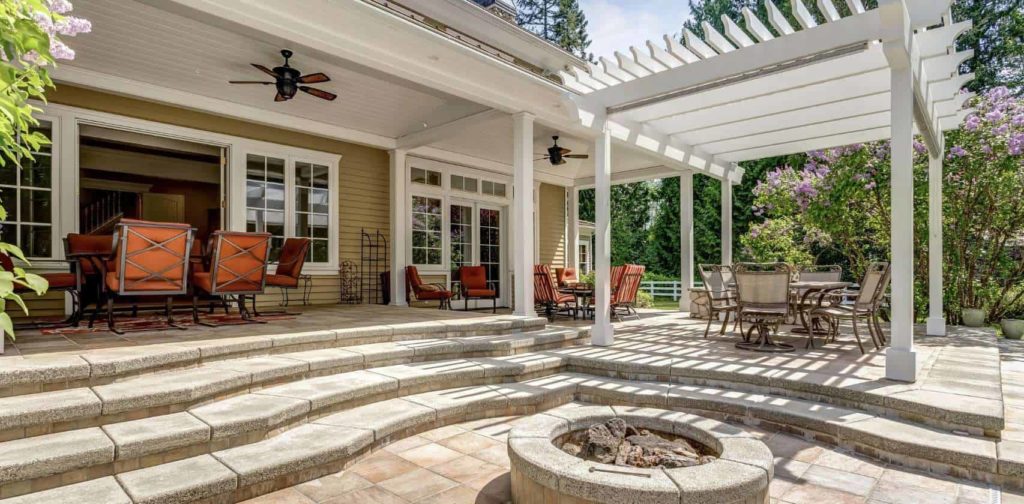 Often, concrete professionals measure the mudjacking work in terms of square footage for accuracy.
As we said earlier, it typically costs $3 to $6 per square foot in the US—25 to 50 percent lower than if you replace the damaged concrete base.
How much is mudjacking in your area?
We've compiled for you the costs of mudjacking in different US cities: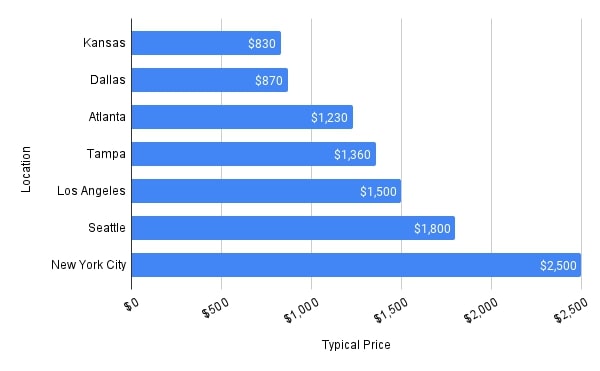 A Price Comparison of Different Concrete Repair Methods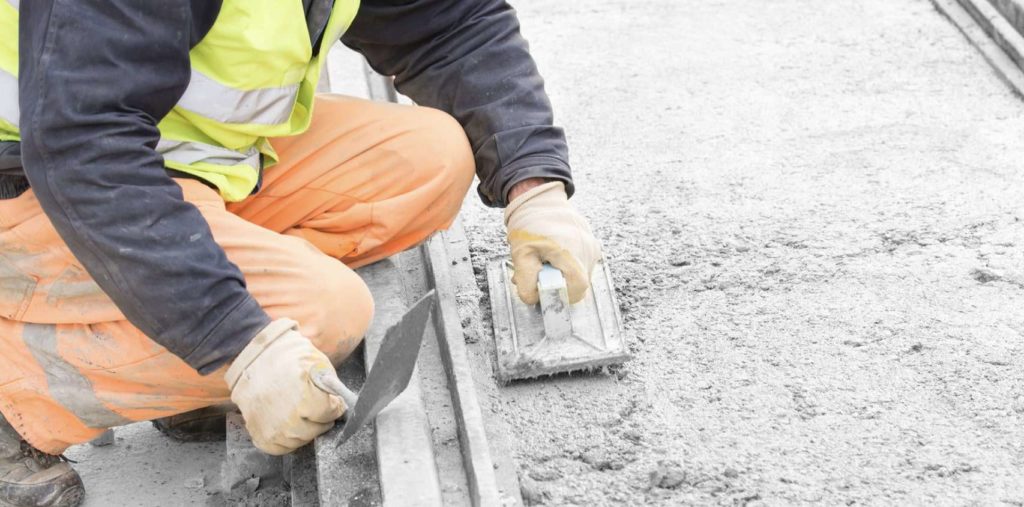 Mudjacking is just one method to repair your concrete, but there are other alternatives you may want to try.
Let's look at their cost differences in the table below and then examine what each job involves: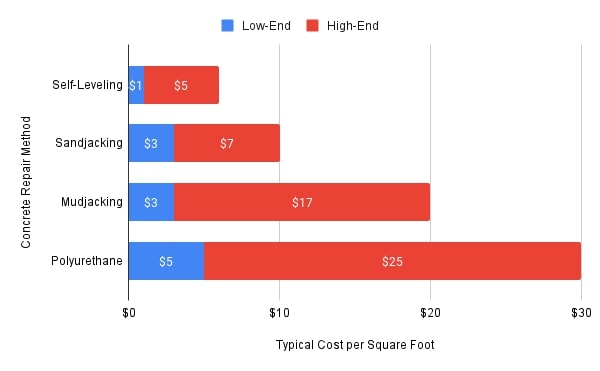 1) Self-Leveling
It's the cheapest of all concrete-raising methods, costing $1 to $5 per square foot, though it's not practical to be used if the concrete surface has sunken more than an inch in the ground.
Self-leveling entails using a cement mixture in order to stabilize the concrete base beneath.
We caution you not to self-level your basement irrespective of how deep the concrete has sunk because it most likely won't be effective.
And be aware that self-leveling may also require you to perform foundation and soil erosion corrections.
2) Sandjacking
This can be more affordable than slabjacking, costing between $3 and $7 per square foot.
As opposed to the other methods listed here, sandjacking uses dry sand or limestone. It involves lifting the concrete slab and placing it on dry sand for proper leveling.
One of its advantages is that it helps control the moisture coming from the openings or spaces on the concrete. This prevents the concrete from the constant shift of being wet and dry.
3) Mudjacking
Getting your home repaired through mudjacking should cost you $3 to $17 for every square foot.
If you want a long-lasting and value-giving concrete raising method, we advise this one.
Mudjacking can lift a massive 6,000 to 14,000 pounds per square foot to re-level concrete. It can restore settling and failed concrete back to the way it was.
4) Polyurethane
This is the premium option to repair the concrete slab, with a price ranging from $5 to as much as $25 per square foot.
Polyurethane or poly-jacking is the method of filling polyurethane foam under cracked or holed concrete. This is the best and most recommended way to fix damaged light-load concrete surfaces such as under the basement, garage, and on the foundation.
Many people opt for poly-jacking due to its number of benefits. Among them are incredible foam support, quick hardening, and longevity. It can outlast concrete repaired by mudjacking.
How much does mudjacking cost by type of surface?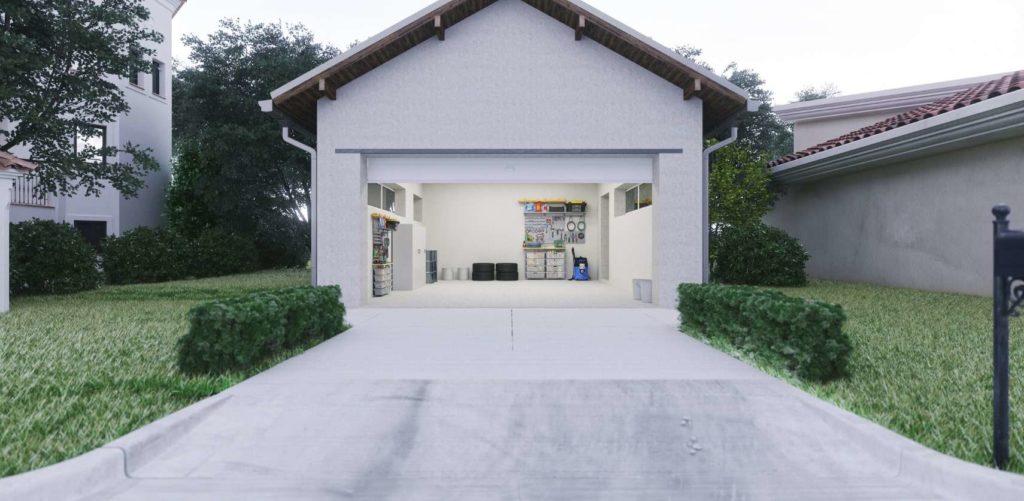 Here's a cost summary of mudjacking for different surface types:
| Concrete Surface Type | Typical Cost |
| --- | --- |
| Concrete stairs | $200 - $400 (for a small area) |
| Sidewalk | $300 - $600 (for a 100-square-feet area) |
| Driveway | $600 - $1,200 (for a 200-square-feet area) |
| Patio | $360 - $5,000 (for a 200-square-feet area) |
| Subfloor | $360 - $5,000 (for a 200-square-feet area) |
| Garage | $1,100 - $2,200 (2-car garage) |
| Foundation | $4,500 - $9,000 (for a 1,500 square-feet area) |
Leveling the steps usually costs lower, from $200 to $400. The work can involve drilling through the thick stairs or around the sides.
Sidewalk mudjacking may cover those facing the street and bordering your house. The job often costs $300 to $600 per 100 square feet to complete.
But this cost can increase if there are obstructions in the way, such as bushes and trees, because they would then have to be removed or trimmed down.
Another cost factor is the depth of the space beneath the sidewalk. If it's a few inches or feet deeper, more mud will be needed, and so the final price becomes higher.
A dented or sinking driveway costs $600 to $1,200 per 200-square-feet area to repair by mudjacking. A sinking driveway may be attributed to strong rain or constant pouring of downspouts beside the concrete driveway base.
Mudjacking your driveway is a viable option since it doesn't always bear any load underneath it.
Leveling a concrete patio surface costs about the same as that for a concrete sidewalk. It can generally range between $360 and $5,000 per 200 square feet.
Even if it's relatively a small living area, a patio can cause slip hazards if not properly leveled. And, of course, it can noticeably mar your outdoor home aesthetics.
Like that of a patio, slabjacking your subfloor will also cost you approximately $360 to $5,000 for 200 square feet of space.
An uneven subfloor will aesthetically affect its upper tile surface. If you use natural wood or marble tiles, the leveling fault, however small, will be noticeable to your guests or family.
Slabjacking a moderate-sized dual-car garage runs from $1,100 to $2,200 for most clients.
But in some instances, concrete repairing the whole garage area isn't necessary. Typically, a sectional mudjacking will start from $300—which is a lot more affordable.
Take note that, first, you must let a professional inspect the issue of the garage floor, as installing pier support underneath it may be a better option.
Foundation is the most expensive of all the surface types to mudjack. Homeowners spend between $4,500 and $9,000 for this service.
Foundation is a key structural element of the house. It bears the colossal load of your entire house on top of it.
If it is cracked or damaged in any way, the safety and stability of the home are at risk. And it follows from this that the mudjacking must be done precisely and correctly.
How much will DIY mudjacking cost me?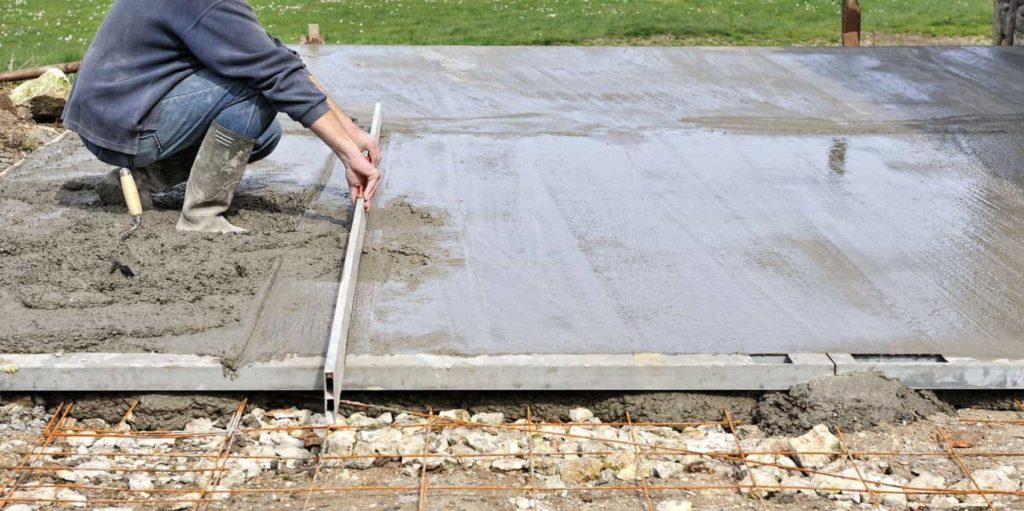 Doing the mudjacking yourself will likely cost you from $1 to $5 per square foot. This can be done usually if the size of the concrete slab is 4 square feet or less.
Otherwise, the work will be physically and mentally difficult to complete. And it takes precision and skill because the safety of the entire house is dependent on this work.
Also, you will need heavy-duty mudjacking and weight-bearing equipment to raise or level concrete without damaging it. There's absolutely no room for mistakes when it comes to repairing the concrete ground or foundation for your home.
For this reason, we totally recommend working with a concrete or mudjacking professional. Choose one that has at least 10 years of experience and is licensed, insured, and trustworthy.
FAQs about Mudjacking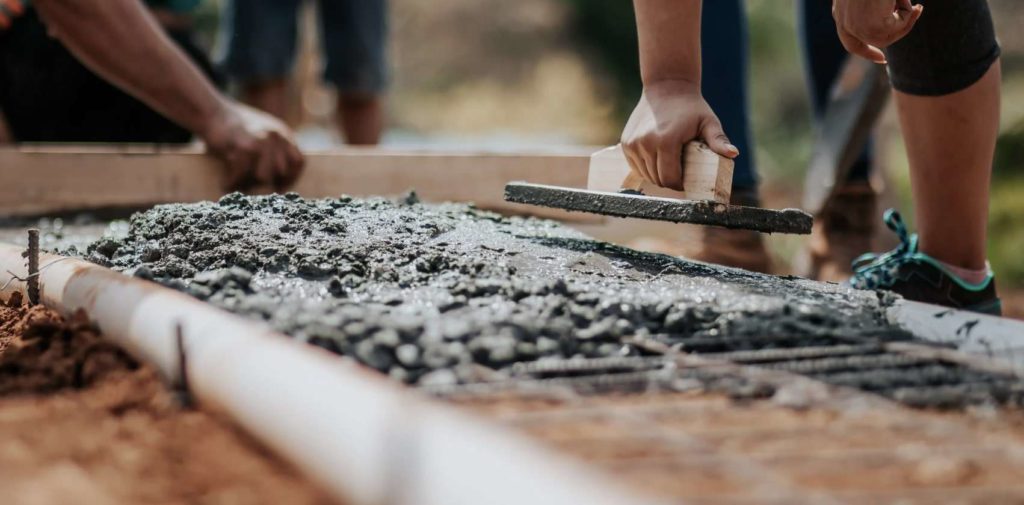 Do I need a permit to level the concrete?
If the concrete surface is load-bearing, you will definitely need a permit to get the work going. Otherwise, you or the mudjacking contractor doesn't need to bother with this.
Now, as you know, the essence of getting a permit is to ensure the work complies with the current local building codes for the home occupants' safety and comfort.
To be safe, though, always check with the governing agency before starting any mudjacking work. That'll save you time and effort and let you be efficient in repairing the flawed concrete.
How do I know if my foundation needs leveling?
Foundation issues become evident if walls crack and doors and windows fail to close properly. You may also notice your roof is a bit sloped if you view it outside and the foundation has splits and leaks.
Once you discover one or more of these signs, you should get a foundation repair specialist very soon to repair them and prevent further damage or harm to your house.
When should I not go for mudjacking?
Before going for mudjacking, you should have an expert diagnose the concrete leveling issue at your place.
Mudjacking isn't feasible for certain situations. For example, if the concrete slab is load-bearing, it has completely settled, or there are unremovable obstructions in the way like parking meters or large trees that have been there for a long time.
And so, in this event, inquire with a pro concrete contractor about the best option to solve the concrete level problem at hand.
More Articles about Concrete